Thank you to Kidz Bop for providing me with product, free of charge, in exchange for this honest blog review.  All opinions are 100% my own.
If you are around young kids, chances are good you have heard of Kidz Bop. If not, let me tell you a bit about them. Kidz Bop is a group of talented young performers who sing trendy songs in kid-friendly versions. Kidz Bop songs have clean and fun lyrics suitable for young listeners.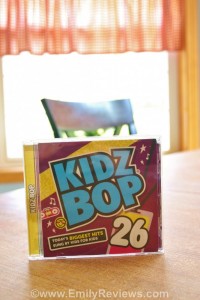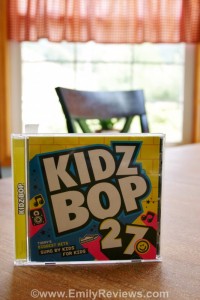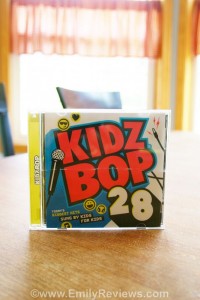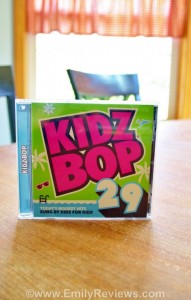 The girls and I recently received a collection of Kidz Bop merchandise including: Kidz Bop 26, 27, 28, and 29. The last few weeks, my daughters have been playing these CD night and day. They sing and dance to the music throughout our house. When it's time to go, they grab the CDs and take them in the car with us. A few of their favorite songs are: Happy, Timber, Best Day Of My Life, Uptown Funk, and Time Of Our Lives. On average, the Kidz Bop CDs feature 15 popular songs.
We also received Kidz Bop Christmas Wish List CD. This CD has 14 festive songs including: Santa Claus Is Coming To Town, All I Want For Christmas Is You, Jingle Bell Rock, Rockin' Around The Christmas Tree, White Christmas, and Last Christmas. This CD is perfect to play in the back ground during your family celebrations.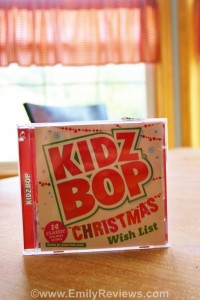 On Christmas morning, my daughters will find Tooth Tunes in their stockings. Tooth tunes play a trendy Kidz Bop song for two minutes; the proper length of time for brushing. Tooth tunes are available with several favorite Kidz Bops songs.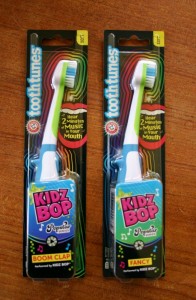 I appreciate what Kidz Bop does. I don't want my kids listen to music with lyrics full of cursing or degrading statements. I don't want to hear it either. Having Kidz Bop CDs allows us to enjoy trendy songs in a little bit different way.
Buy It: Please visit Kidz Bop to see the great selection of products they offer.
Connect: Don't forget to follow Kidz Bop on facebook, twitter and YouTube for the latest product announcements and special offers.



Hello, my name is Laurie. I have been married to my husband for 16 years. We have two young daughters, ages 15 and 13 years old. My family and I live in Oregon so that means we are just minutes from the beach, mountains, and desert.  We love it here and try to spend as much time outdoors playing as we can. When we aren't outside playing, I enjoy reading, gardening, refinishing furniture, and other crafts.
This post currently has 3 responses.