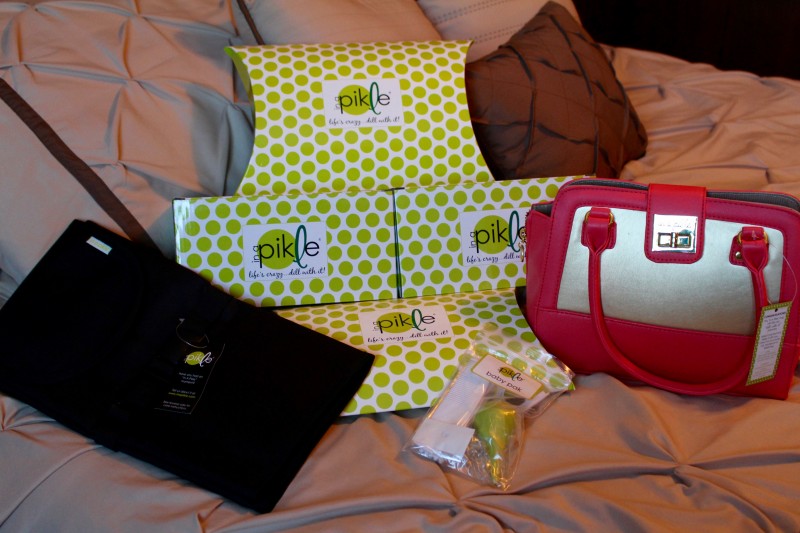 Thank you to In A Pikle for providing product in exchange for my honest opinion in this review.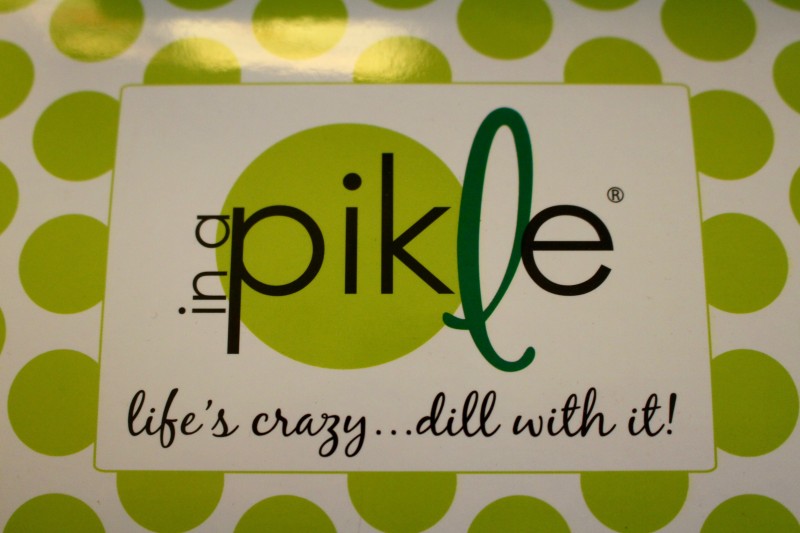 In A Pikle is a brand I was introduced to earlier this year. You can find that review HERE. Even before I was a nurse, or a mom, I have always been the go to person if someone needed something when we were out and about. You name it: medications, dental floss, tissues, feminine supplies, tweezers, a mini sewing kit, you named it, I pretty much had it – minus the kitchen sink. In the past I tried to stuff all of those supplies in one little zippered pouch. It was jam-packed and sometimes it was hard to find what I was looking for. In A Pikle solves that issue.

In A Pikle organizers have clear divider pockets that help you store the essential items you may need and you can easily see all of the items by quickly flipping through them. There is enough space to store everything that comes in the In A Pikle kit, plus more items that you might want to add. Above you can see the Sweet Bundle in the Kaleidoscope design.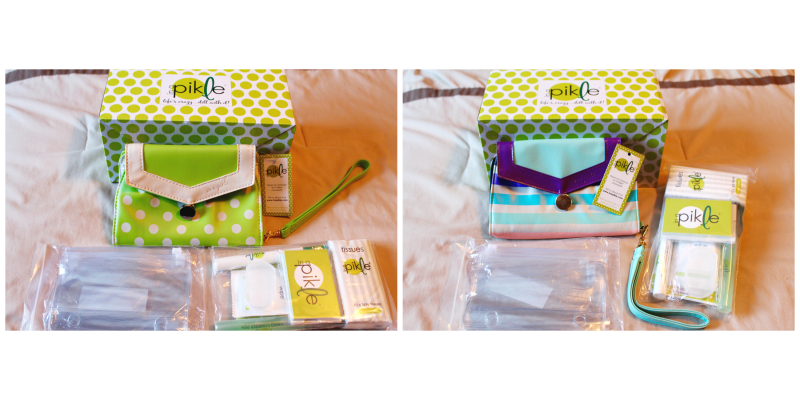 Since I already have been enjoying my In A Pikle items, I am going to be gifting some In A Pikle items this year! I got two Sweet Bundles to give to girl friends with little ones. I also got the Baby Pak as an add on for my friend who is currently expecting her first baby. The two Classic Pikles above are Spring Green Dots on the left and Sunset Stripes on the right. Those Classic Pikles will be gifted to two coworker friends.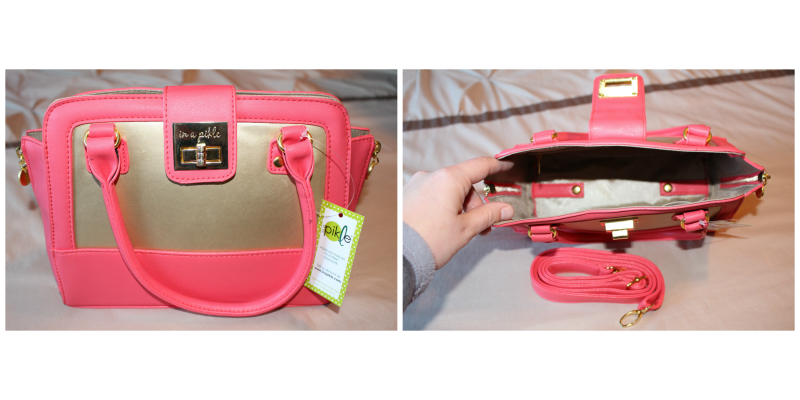 When choosing gifts for my friends, I came across the Bundle Bag in Dazzling Coral, and decided I needed to have it! I love the coral color with the gold accents! It is so stylish. It can be used in two ways: as a purse that houses your "Pikle" or snap the "Bundle Pouches" into the bottom of the bag to create interior pockets perfect for organizing all your essentials. It comes with a detachable shoulder strap as well for added versatility!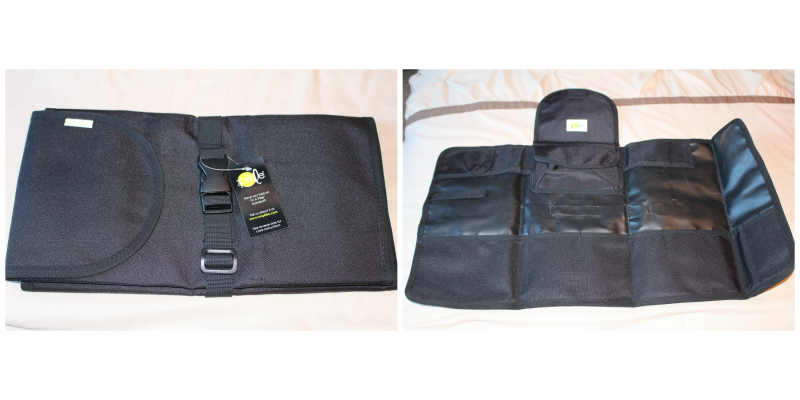 Last but not least I had to pick out something for my husband. The tool wrap looked like just the thing for him! It is made of heavy canvas material that is coated inside with vinyl for durability. It measures  25″ x 13″ when open and 8″ x 13″ when closed. It boasts 17 slots and pockets.  The nylon strap is expandable, which means it can hold more or less contents. I am looking forward to gifting this to my husband this holiday season and letting him fill it up with the tools he wants to keep organized and at hand.
Buy It: Head over to In A Pikle to see for yourself the great selection of products they offer.
*Check the website for some AWESOME Pre-Black Friday Deals going on 11/14/17-11/24/17!*
Connect: Don't forget to like them on Facebook, follow them on Twitter and Pinterest for all the latest news and promotions.



Hi, my name is Asha. I am 34-years-old and am a nurse by profession. Right now I am battling Breast Cancer. My husband and I have been married for 8 years and together we have a sweet seven-year-old daughter, a fun four-year-old son, and a lovable bunny named Caramel. I enjoy spending time with family, taking photographs, scrapbooking, hunting, fishing, cooking and gardening.
This post currently has 9 responses.