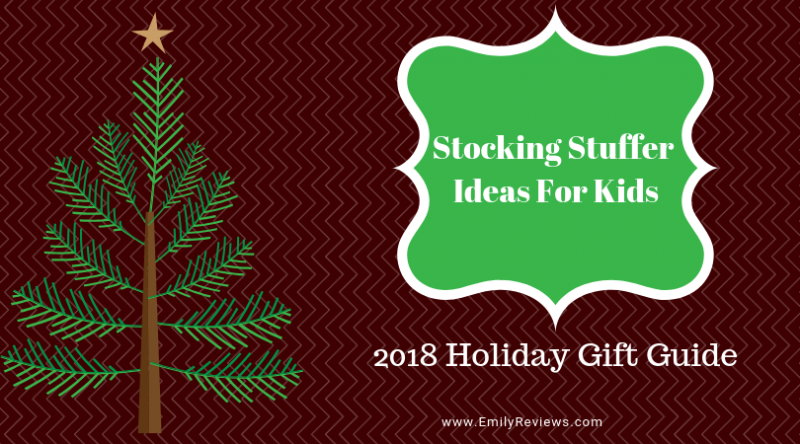 Emily Reviews writers were sent samples from brands in exchange for our holiday gift guide. There are affiliate links in this post. All opinions are our own.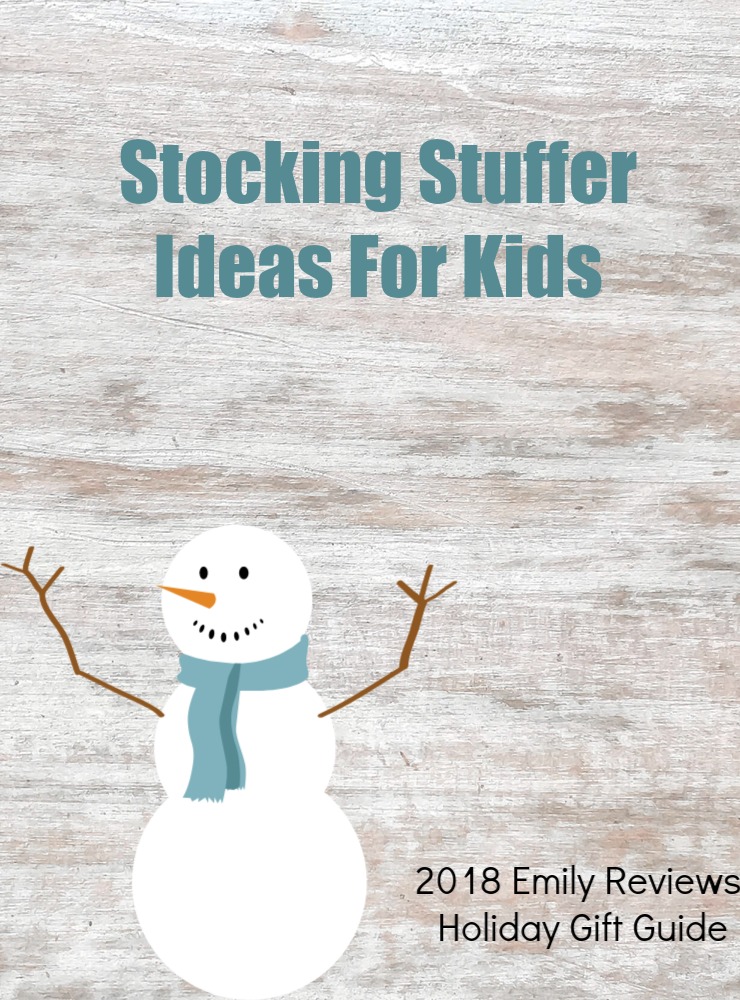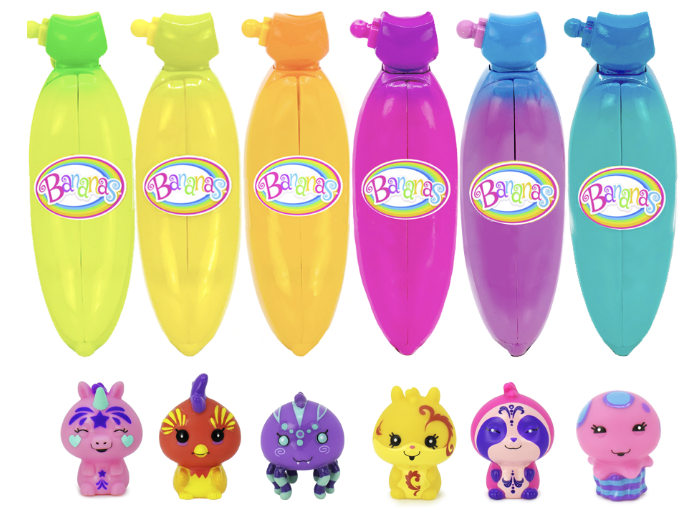 These smell-able, peel-able, and collectible Bananas are from Cepia LLC.  They are an exciting lineup of 6 brightly colored and scented Bananas that kids love as they look, smell, and peel just like a real banana!  And inside, you'll find a multitude of fun surprises including: a cute Crushie character, 2 mini squeezable friends, gemstone stickers to decorate the Banana or Crushie, character stickers collector sheet, band a hanging vine to display your friends.  So get ready for your kids to Go Bananas!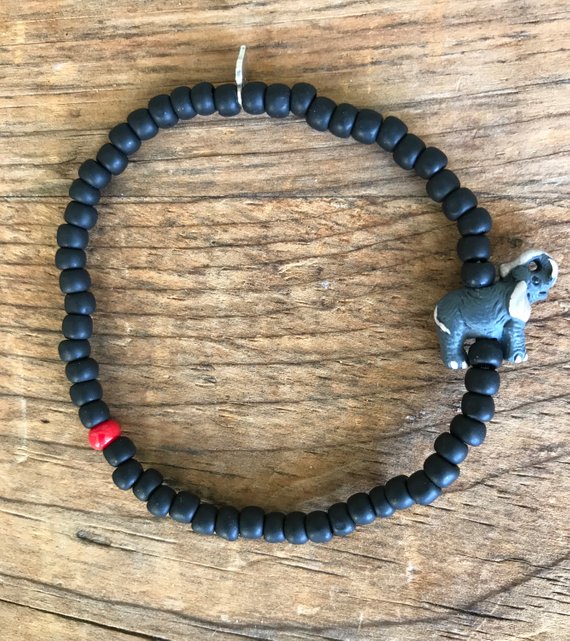 LucandBell wants every kid to know that they are loved and not alone in this complicated world. Somewhere out there they have a "pack" they can call upon in times of need. To serve as a reminder, LucandBell created a line of bracelets with three pretty special charms; a silver heart charm for love, animal charm to symbolize the "pack", and a red bead for strength and protection. In addition to the elephant, LucandBell offers wolf, penguin, and ladybug bracelets in multiple styles. Not only do LucandBell bracelets make great stocking stuffers, but they are also a perfect secret Santa gift!
Buy it: Etsy.com/shop/LucandBell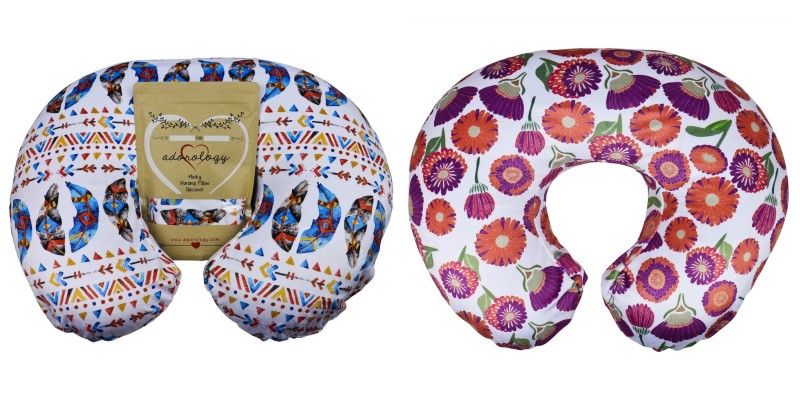 Adorology Nursing Pillow Slipcovers come packaged ready for gifting. The cute package is small enough to fit right in baby's stocking. They protect nursing pillows in style. The two designs pictured above are brand new and are something that your gift recipient is sure not to have! The Adorology Nursing Pillow Slipcovers zip on and off easily and are made of soft, breathable fabric. They are easy to wash and hold up well after washing. Adorology Nursing Pillow Slipcovers are designed to fit a 20 x 16 inch Boppy pillow. If these designs are not your style, be sure to check out their website to see the other colors and styles available.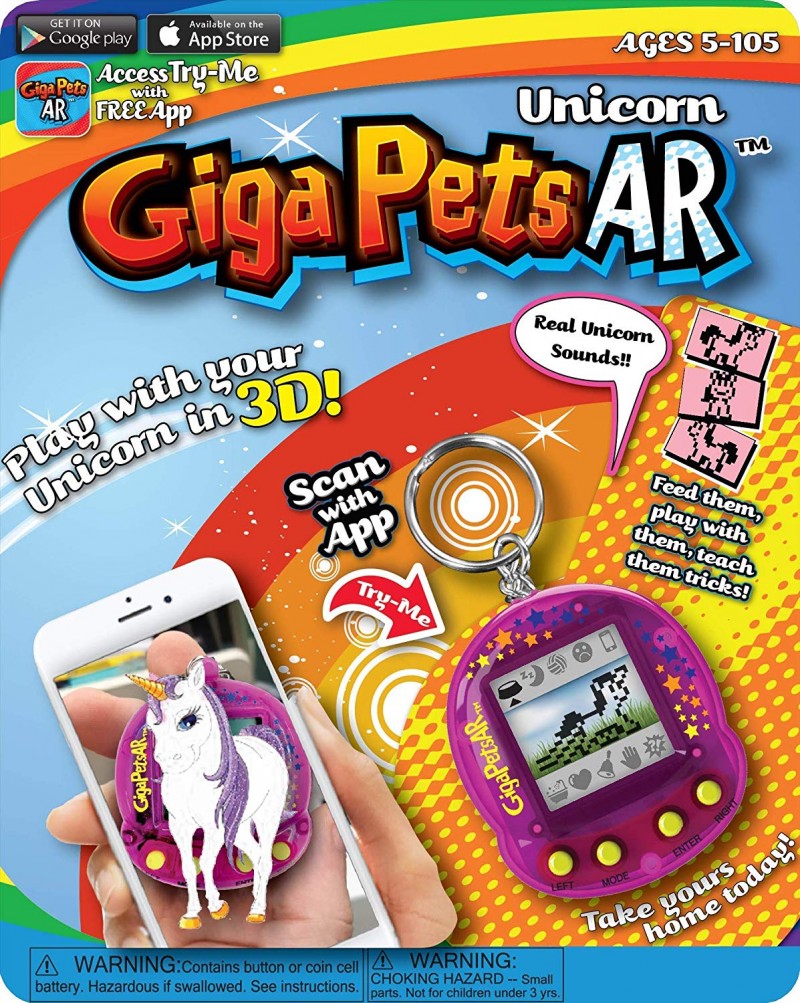 If you remember GigaPets from about 20 years ago, you'll love the newly redesigned GigaPets AR! These virtual pets were a huge hit the first time around, and now they offer even more fantastic game play, enhanced graphics, and audio. Plus, explore the augmented reality universe with a free app on your phone that's compatible with your GigaPet. These would make the perfect stocking stuffers and are available in unicorn, puppy, or t-rex options.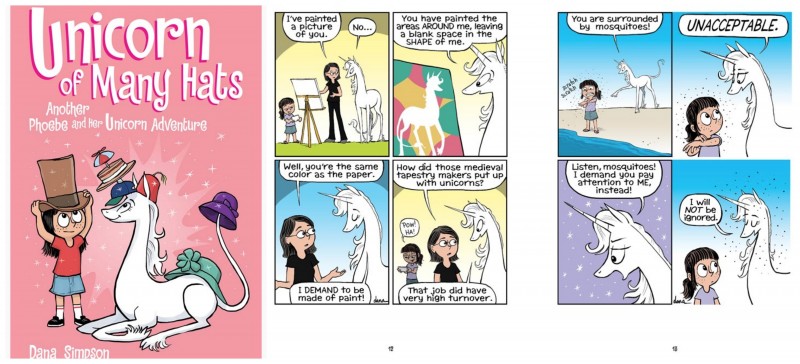 Small in size but loaded in content, the Andrews McMeel Publishing Unicorn of Many Hats Graphic Novel is perfect to slip into those Christmas stockings!  Now available, book 7 of the Phoebe and Her Unicorn series does not disappoint.  Readers get to follow along with Phoebe and  her friend, Marigold Heavenly Nostrils, who is no ordinary unicorn.  Kids will be laughing right along side this dynamically interesting duo.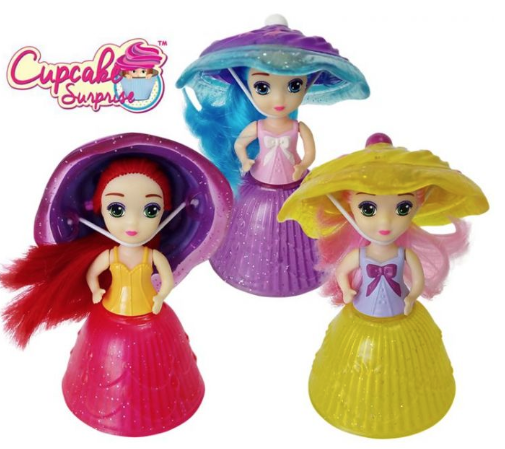 Kids love to see how Cupcake Surprise scented princess dolls turn from adorable little cupcakes into princesses right before their very eyes!  Available in a variety of styles and designs, each one is a surprise!  They come in mini version as well as a original and even a Bridal version!  With a little sweet magic and infinite imagination, decadent desserts transform into princesses with every Cupcake Surprise doll!  Lightly scented for even more fun.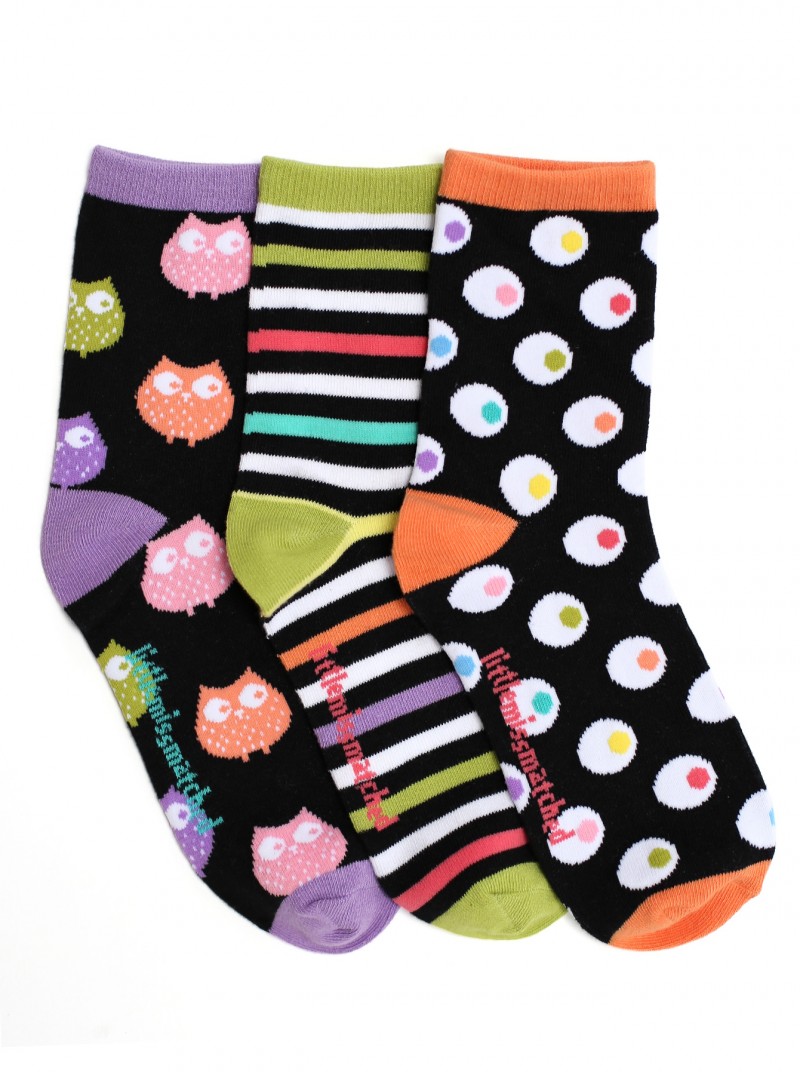 LittleMissMatched encourages kids to express their unique personalities. One way kids can express their individuality is through their clothing. LittleMissMatched socks are also unique in that they come in sets of three. Each of the three socks is different, yet coordinating. This gives kids the freedom to mix and match based on their mood that day. LittleMissMatched socks are not only fun to wear, but also cozy! To learn more about LittleMissMatched and to receive a special discount, read my full review.
Buy it: Littlemissmatched.com

Have you heard of Slime? Kids and teens are loving this tactile goo! It's not quite a solid and not quite a liquid. Original Super Cool Slime from Kangaroo Manufacturing comes in popular themes such as unicorns, emojis and poop. At just $4.95 each, they make wonderful stocking stuffers, dreidel game or classroom Secret Santa Gifts. Look for these presents online and at craft, party and specialty stores including TJ Max, Marshalls, HomeGoods, AC Moore, Party City, Learning Express and Hobby Lobby shops nationwide.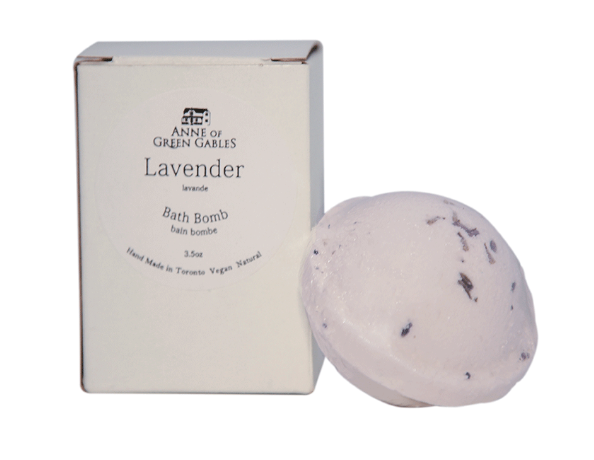 Make bath time relaxing and fun with the Anne of Green Gables Lavender Bath Bomb.  Like Anne Shirley, everyone appreciates the finer things in life!  And this bath bomb is inspired by the aesthetic of Anne's Avonlea. It smell like the most fragrant and beautiful bouquet of lavender you've ever had the pleasure of being near.  Each one is hand made in Canada and only contains the most natural of ingredients.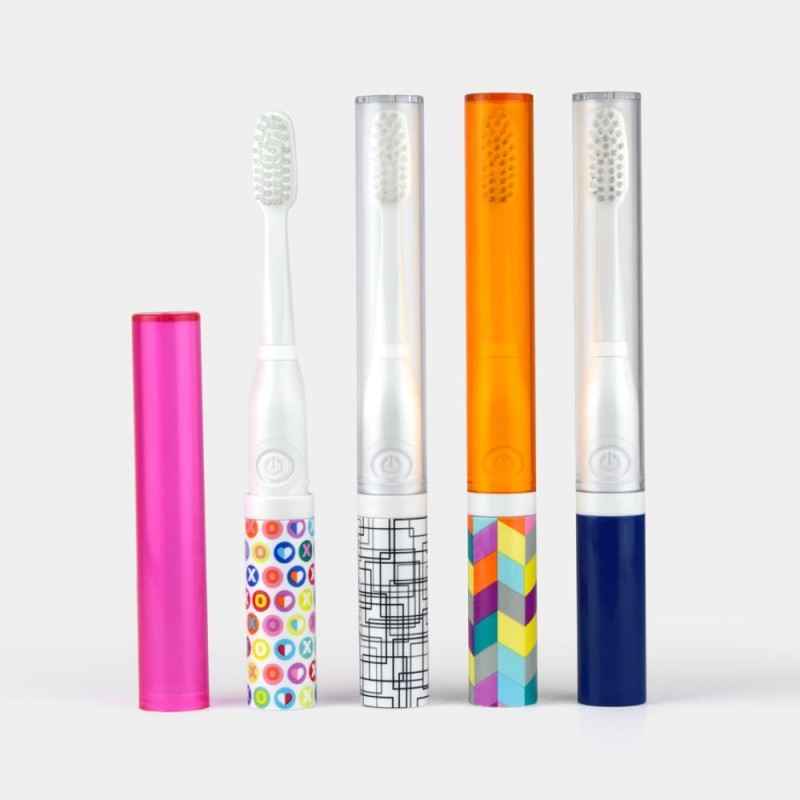 Violife specializes in fun oral care products. The Violife Slim Sonic Basics is a powerful sonic toothbrush. It gets 22,000 powerful brush strokes per minute. The Slim Sonic Basics is also lightweight and compact. Its design makes it perfect for use at home and on the road. The Slim Sonic Basics is available in multiple colors and patterns.
Buy it: Violife.com/ or Amazon
Win it: Follow this link to enter to win the Violife giveaway.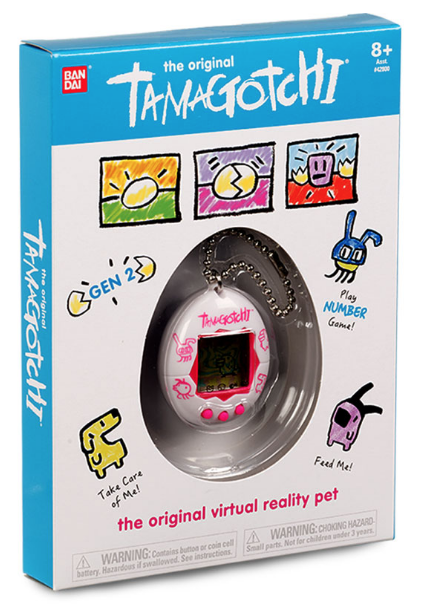 Bandai features the original Tamagotchi Digital Pet, just in time for the holidays!  Perfectly sized to fit into those Christmas stockings.  You can feed it, turn lights on/off, play with it, give it medicine, flush after it's used the bathroom, check it's health, and discipline your Tamagotchi if he bothers you.   Kids get to raise their Tamagotchi pet from egg to child to adult.  And how they take care of it will decide which of the 7 adults they will get!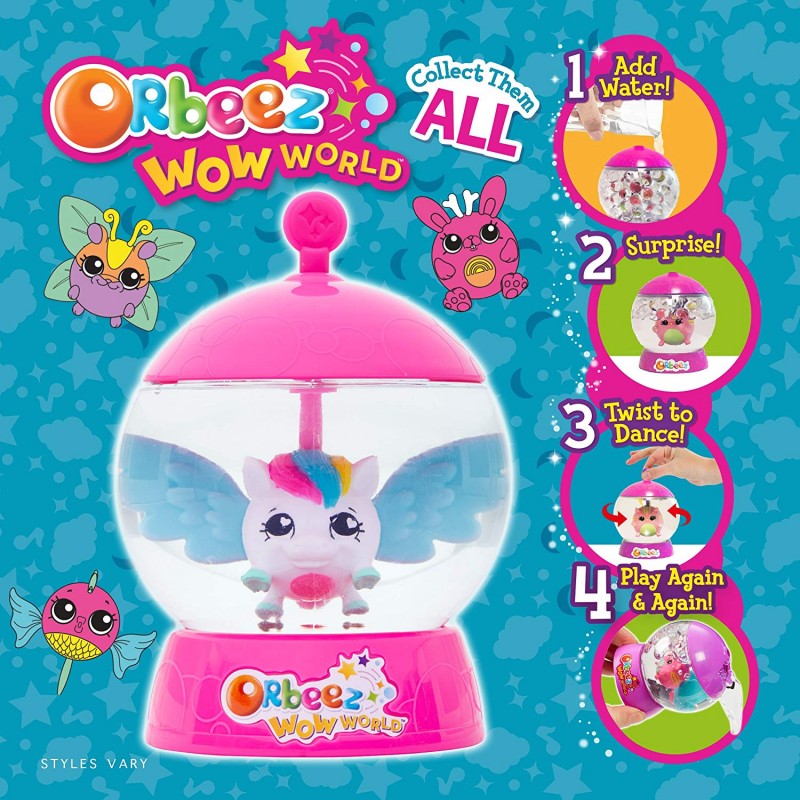 These cute little Orbeez Wowzer Surprise toys will be perfect stocking stuffers this year. Wow World Wowzer Surprise Pets are a line of collectible figures that come packed in an Orbeez Orb. You just add water to the orb to reveal which pet you received! Then twist the orb to make the pet dance and experience the full magic of Wow World. With 20 unique series 1 pets and 14 newly released series 2 pets, your kids will love collecting these adorable toys!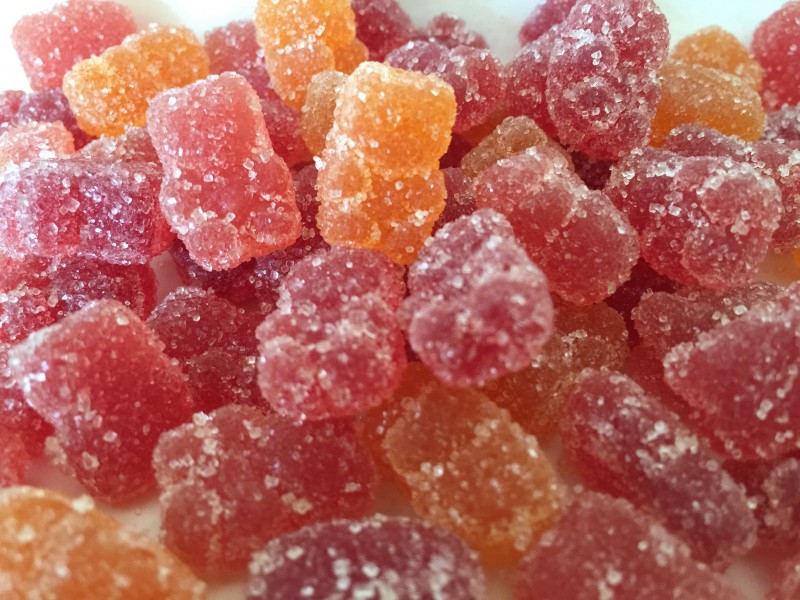 The Organic Candy Factory offers kids of all ages a gummy treat better than all the others! The Organic Candy Factory Gummy Cubs are Gelatin Free, Gluten Free, Pesticide Free, Preservative Free, Nut Free, Tree Nut Free, Corn Syrup Free, and GMO-Free. Gummy Cubs don't contain any artificial colors, flavors or sweeteners. They are Vegan and Kosher! Gummy Cubs are available in two flavors Peach and Mixed Berry.
Buy it: Organiccandyfactory.com
Win it: Follow this link to enter The Organic Candy Factory giveaway.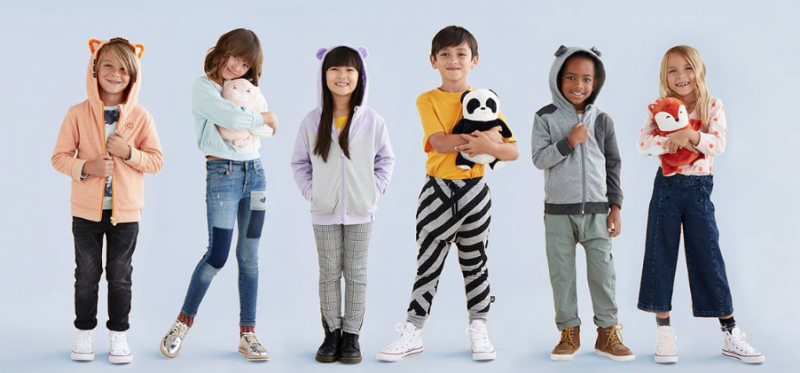 Cubcoats are a transforming hoodie that pairs your favorite stuffed friend with a lightweight coat!  And unfolding the adventure is only a few steps away!  These sweet, soft, and huggable friends transform before your eyes.  Flip it around, unzip the back, and simply roll out the hoodie.  Then, tuck the Cub away in the hood and zip, get ready to play!  The coats also fold and zip right back in just as easily.  High quality and fun, Cubcoats are available in a variety of styles and sizes.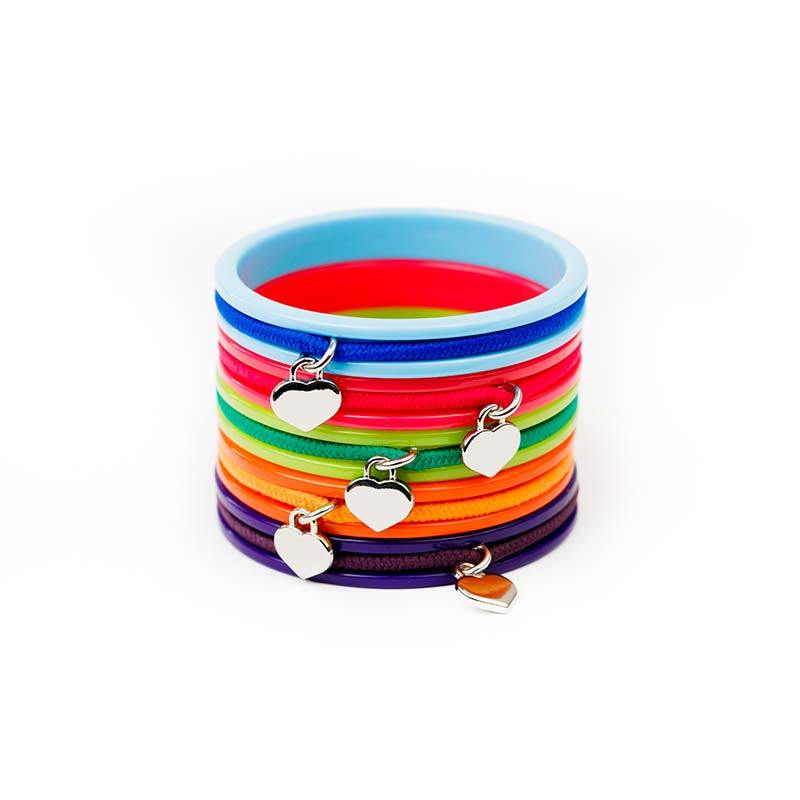 Go Girl Designs combines fashion and function. Their unique line of bangle bracelets keep hair ties off your wrist yet, close by, in a fun and fashionable way. The new Busy Kids Collection is perfect for girls on the go. Sets are available in five or three packs. Each bangle bracelet includes a coordinating hair tie. If you need something a bit more dressy, Go Girl Designs has those too. Now through December 25th, use code "GIFTS" at checkout to receive 50% off your purchase.
Buy it: Gogirldesign.com
Win it: Follow this link to enter to win the Go Girl Designs giveaway.

Monkey Moves Game is a card game geared to get people moving!  Based on the idea that movement-based activity is physically and psychologically beneficial.  This is the ultimate game geared to test your trust, coordination, and ability to have fun.  To play, pair up with a fellow monkey and get ready for your body moving to mimic the monkey moves on each card.  There are three different levels of difficulty, with higher level moves being worth more points.  Super fun, get up and get moving today!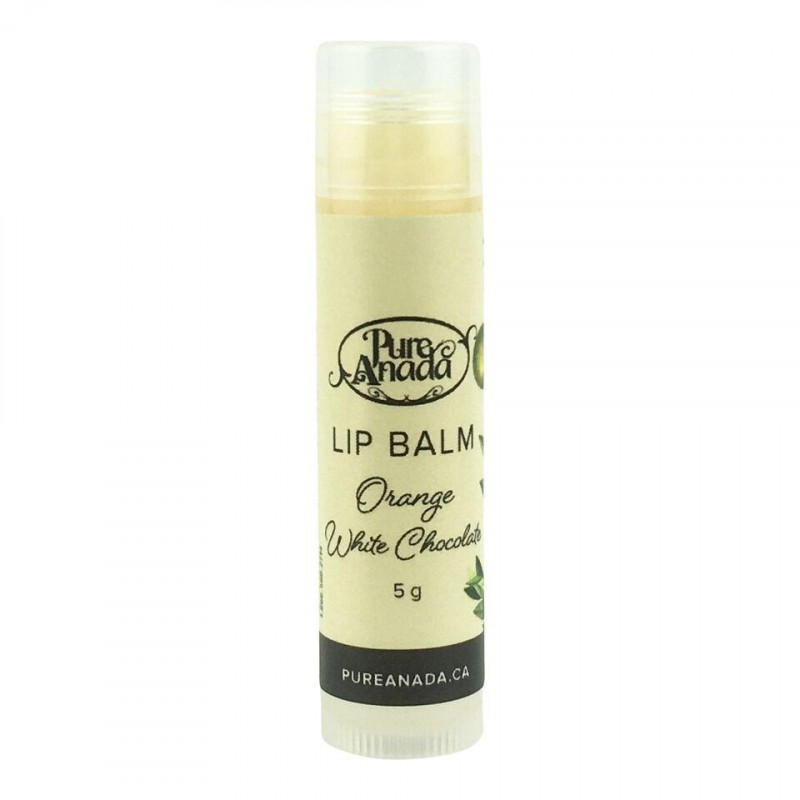 Well&belle specializes in cosmetic products that encourage natural beauty. Well&belle offers shoppers products that are high quality and made with natural ingredients. The Pure Anada Lip Balm is perfect for kids. Pure Anada Lip Balm is available in four flavors- Orange White Chocolate, Lime, Cocoa Mint, and Raspberry. To learn more about Well&belle, read my full review and enter to win the giveaway.
Buy it: Well-belle.com

You've probably heard them… And you've probably smelled them… But have you ever met a fart?  Meet the Stink Bomz!  Each Stink Bomz contain a fun collectible fart friend, lovingly known as a "Stink".  And each Stink has its own silly smell.  And, not only that, it also makes 3 unique fart noises.  But best of all, every Stink has their own fun personality.  So even though each one is different, they have one important thing in common.  They are ready to get the "farty" started!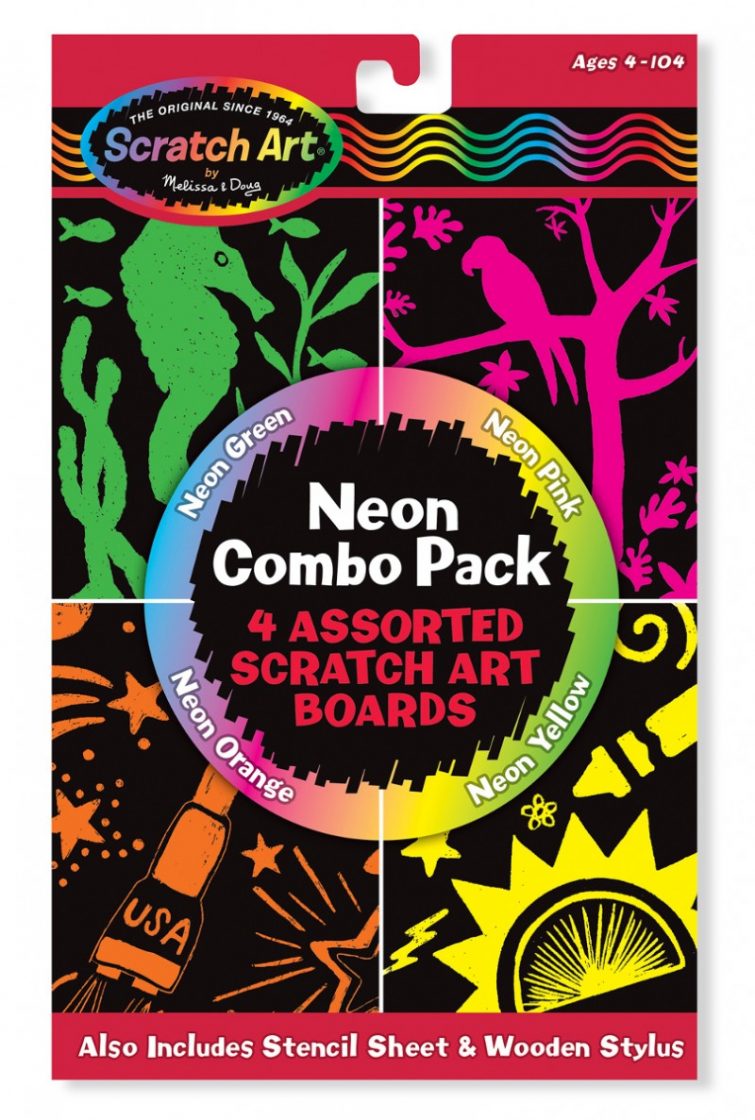 Puzzle Warehouse carries a large collection of Scratch Art products. The Neon Scratch Art Combo Pack comes with four assorted scratch art boards, a sheet of fun stencils, and a wooden stylus. Kids can create a masterpiece using the stylus and stencils on the black coated boards. Every scratch will reveal a bright neon color. To learn more about Puzzle Warehouse, read my full review.
Buy it: Puzzlewarehouse.com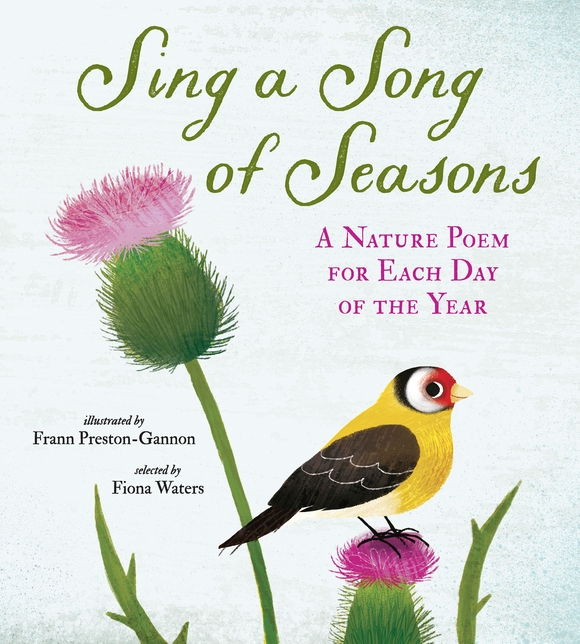 Sing A Song of Seasons – A Nature Poem For Each Day Of The Year is a lavishly illustrated collection of 366 nature poems is perfect for every poetry lover.   This wonderful book is filled with familiar favorites and new discoveries.  You'll find them written by a wide variety of poets.  This includes William Shakespeare, Emily Dickinson, John Updike, Langston Hughes, N. M. Bodecker, Okamoto Kanoko, and so many more.  A perfect book for children (and grown-ups!) to share at the beginning or the end of the day.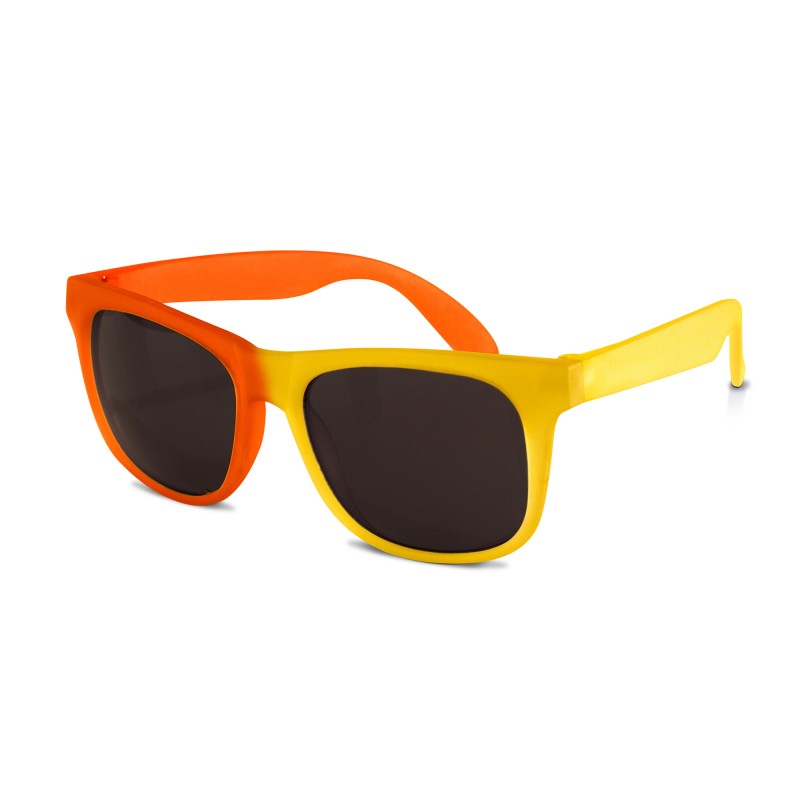 Real Shades Switch Sunglasses are made just for busy kids. Switch Sunglasses keep kids eyes protected from the sun's harmful rays without disturbing playtime. Switch Sunglasses are fun, stylish, and comfortable to wear. The Lenses are 100% UVA/UVB protective. The playful frames change colors when exposed to the sun. Switch Sunglasses are available in four color options- Orange/Yellow, Blue/Purple, Green/Blue, and Pink/Light Pink. To learn more about Real Shades, read my full review.
Buy it: Realkidshades.com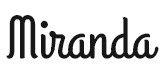 Hi there! I am Emily Evert, the owner of Emily Reviews. I am 25 and live in a small town in Michigan with my boyfriend Ryan and our two pugs. I have a large family and I adore my nieces and nephews. I am a calorie counter who loves soda. I budget to save money so I can spend it on my dogs. I love reading memoirs, and learning about child development and psychology. I love watching The Game of Thrones, Teen Mom, Sister Wives and Veep. I like listening to Jason Isbell, John Prine, Kris Kristofferson and Blue October. I created Emily Reviews as a creative outlet to share my life and the products that I love with others.
This post currently has 15 responses.