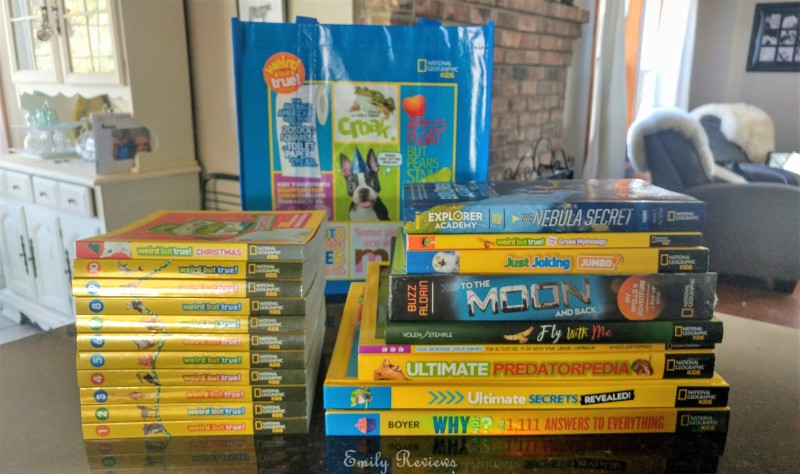 Thank you to National Geographic Kids for providing me with products to facilitate my blog review. All opinions are 100% my own.
National Geographic Kids has a wonderful line of books that are not only entertaining but also educational. Kids have a natural curiosity and the National Geographic Kids books encourage them to look deeper into the world around them. Without realizing it, they begin to explore and take note of things they may not have noticed before.
Today, I want to share a few of the books National Geographic Kids has to offer.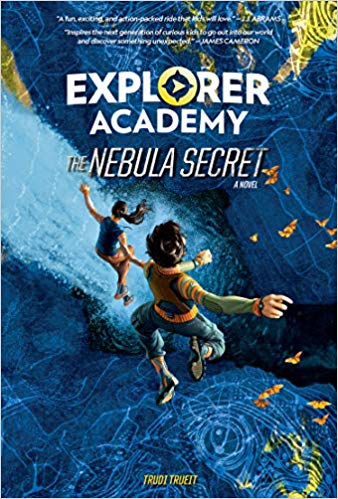 The Nebula Secret is a new fiction series. It is full of adventure, danger, and an exciting global mission. Twelve-year-old Cruz Coronado has come together with a group of kids from around the globe to train at the Explorer Academy. While at the Explorer Academy, Cruz discovers that his family has a history with the organization. A history that may put his future in jeopardy! While continuing his training, Cruz tries to figure out who is out to get him and why. The Nebula Secret is part of a seven book series.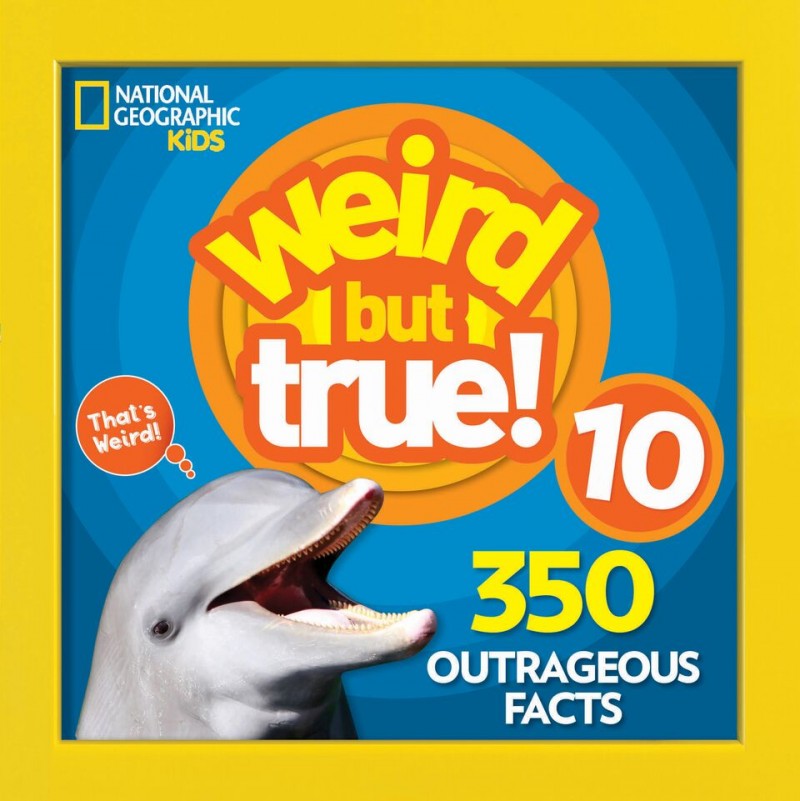 National Geographic Kids has a series of books called Weird But True. Weird But True 10 was recently released. It has 350 surprising facts inside and stories that cover a variety of topics including science, space, weather, geography, food, pop culture, and more.
Dog Science Unleashed shows kids the science behind their favorite K9 companion. Dog Science Unleashed has twenty-two puppy friendly activities that let young scientist discover how their K9 friends think, move, drink, clean off, stay warm, cool off and more. Each of the activities has step-by-step instructions, scientific explanations, and photographs that show the important elements of each activity.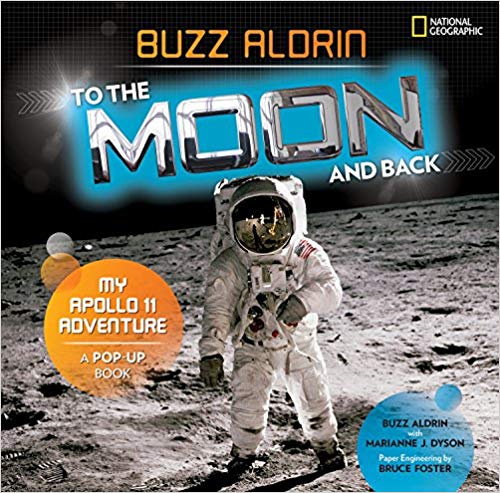 To the Moon and Back is an out of the world book full of intricate pop-ups and paper folds, celebrating the 50th anniversary of the Apollo 11 Mission. In To the Moon and Back has personal stores from Buzz Aldrin, expressive photos, informational diagrams, and detailed pop-ups. It also shows you how to build your own Apollo 11 lunar module.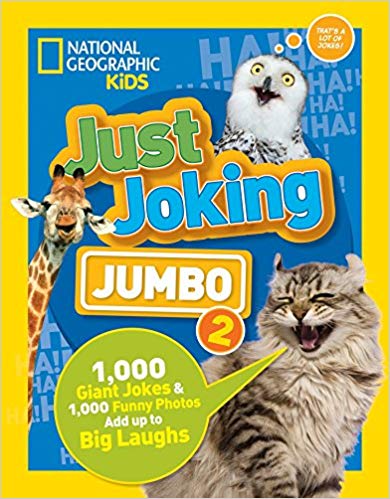 Just Joking 2 will leave kids laughing their heads off. Just Joking 2 is packed 1000s of silly but true facts, laughable lists, jokes, humorous photos and more. Just Joking 2 covers a variety of topics including animals, technology, spooky sensations, adventures, worldwide wonders, music, myths, and legends.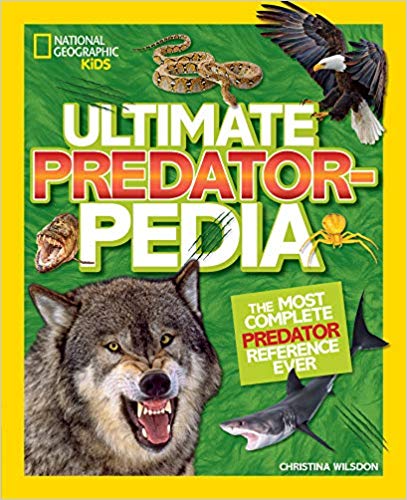 Ultimate Predatorpedia dives into the world of creatures who prey on others for their survival.  Every predator in this book is ferocious, fierce, and fabulous. They are willing to do whatever needs to be done to survive! Ultimate Predatorpedia has colorful photographs, fun facts, and an easy-to-use encyclopedia.
My daughters love National Geographic Kids books. They have both told me that the National Geographic Kids books in their school libraries are always in high demand. I am not surprised by this. National Geographic Kids books are fantastic!
In addition to the books above, National Geographic Kids has many items that would make great gifts.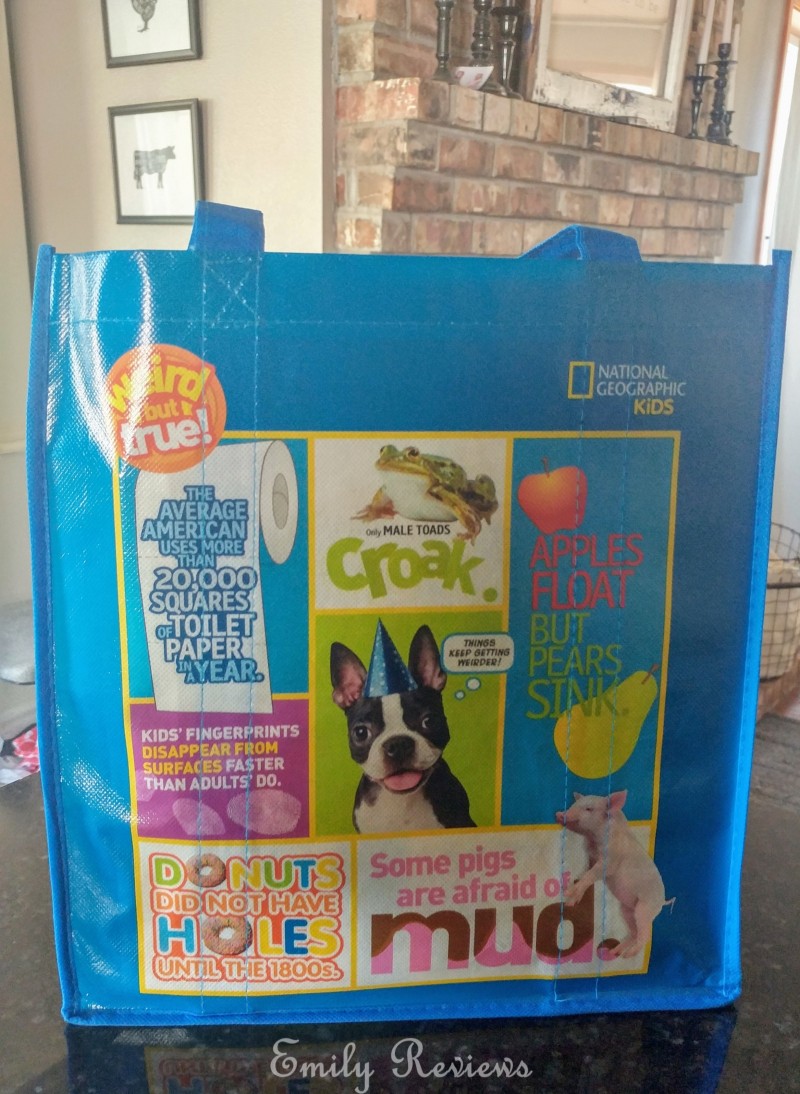 Buy It: Please visit the National Geographic Kids website to see the great selection of products they offer and convenient shopping locations.
Connect: Don't forget to follow National Geographic on Facebook, Twitter, and Instagram for the latest product announcements and special offers.
Win it: We have two giveaway prize packs a National Geographic Kids Holiday Prize Pack and a National Geographic Kids Weird But True! Mega Prize Pack. I will let the first winner to reply chose which set they want and then the second winner will get the remaining set. This is a US giveaway. The National Geographic Kids giveaway is scheduled to end on 12/13/2018. Good luck!


Hello, my name is Laurie. My family and I live near the Oregon coast. When we aren't at work, in school, or on the volleyball court, we enjoy traveling, cheering for our favorite sports teams, playing outdoors, and checking off items on our bucket list. We are lucky in that both sets of our parents, as well as our siblings and their families, live within an hour of us. We get together often to help one another out, celebrate milestones, and go on adventures together.
This post currently has 6 responses.