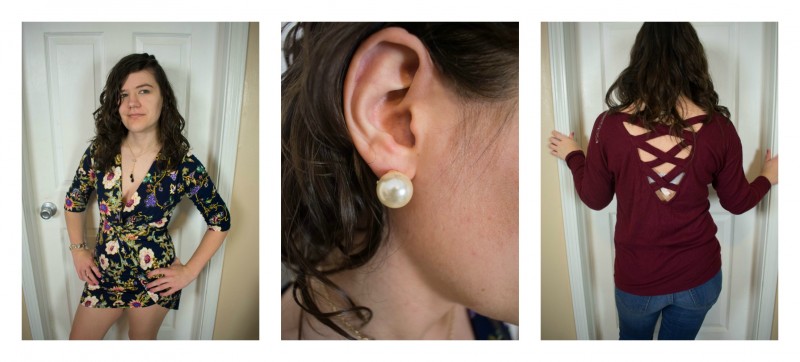 I was sent a package from Nadine West for review. All opinions are my own. There are affiliate links in this post.
Nadine West is a clothing subscription service that offers affordable clothing for women. Most of their pieces are in the $25-$30 range. You fill out a style profile to let them know which colors and prints you like to wear, which color(s) of jewelry you like, and so on. Then they send you anywhere between 6 and 10 items in a shiny pink bag. I love seeing my pink Nadine West bag show up because it's so fun to see what is inside. They also send you a prepaid mailing label so that you can ship back any items that you don't wish to buy. You'll only be charged for the items you choose to keep.
I've received several Nadine West shipments in the past. This is my first where I had a problem. I failed to receive an item that was on the order list. I was listed as receiving an off the shoulder top for $24.49 that was not in my package. Of course, if you have any issues you can contact the Nadine West company via email on their website and give them a detailed explanation of what is wrong so they can guide you through how to handle it.
This was a bigger package, intended to include 9 items so I still had 8. Let's move on to seeing what they were!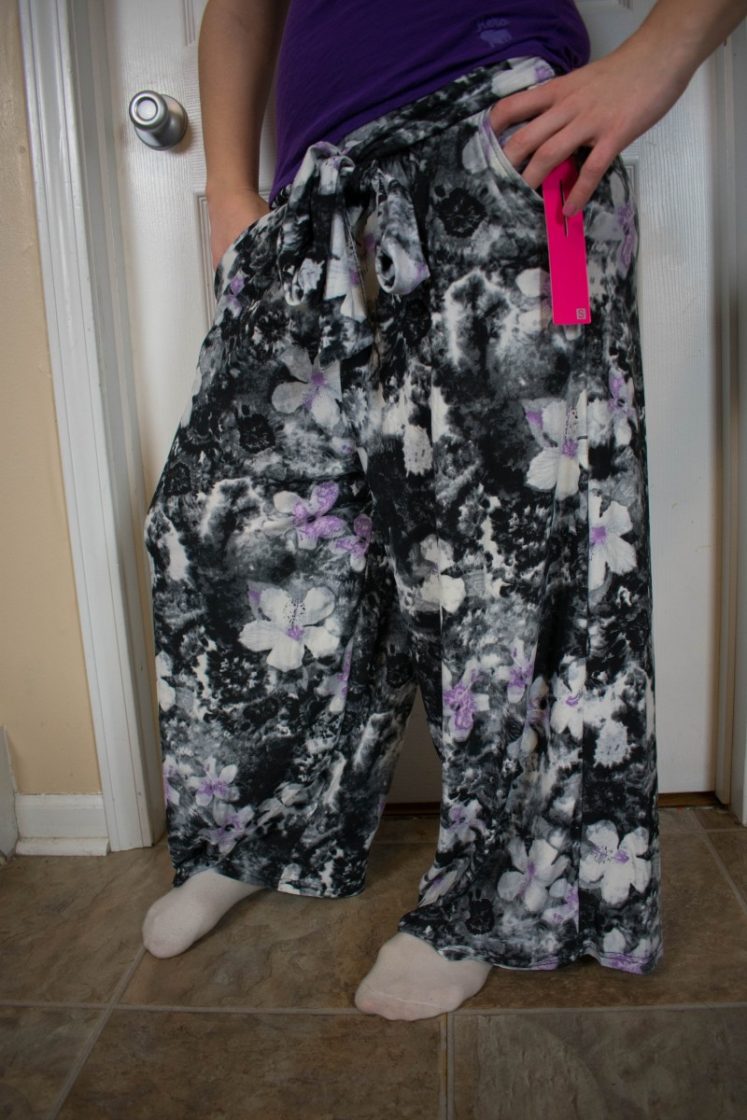 These bottoms are intended to be culottes style so they shouldn't be quite this long on me. The waist is rather big even on my hips, so they wouldn't stay up at my natural waist as they are intended to be styled. I somewhat like the print on these, but culottes are just not my style. They are $14.99 to keep.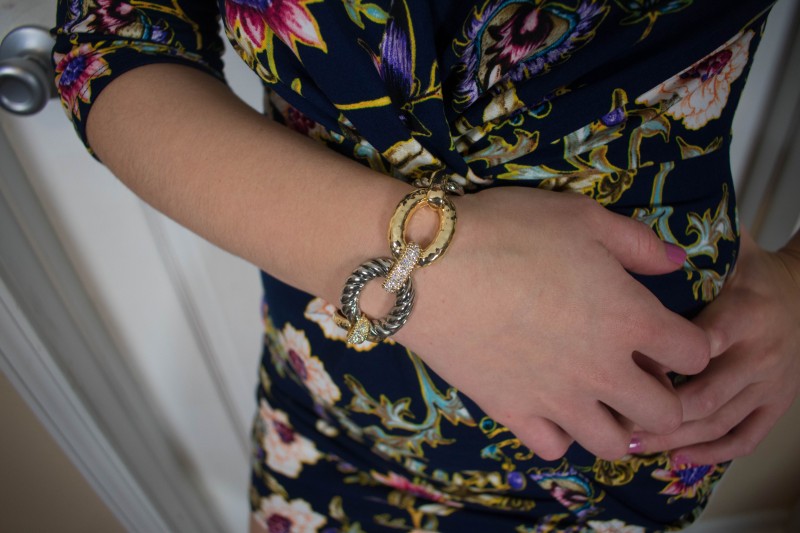 The bracelet included is a heavy material in silver and gold tones with a magnetic clasp. It's not my style of bracelet. It is $16.99 to keep.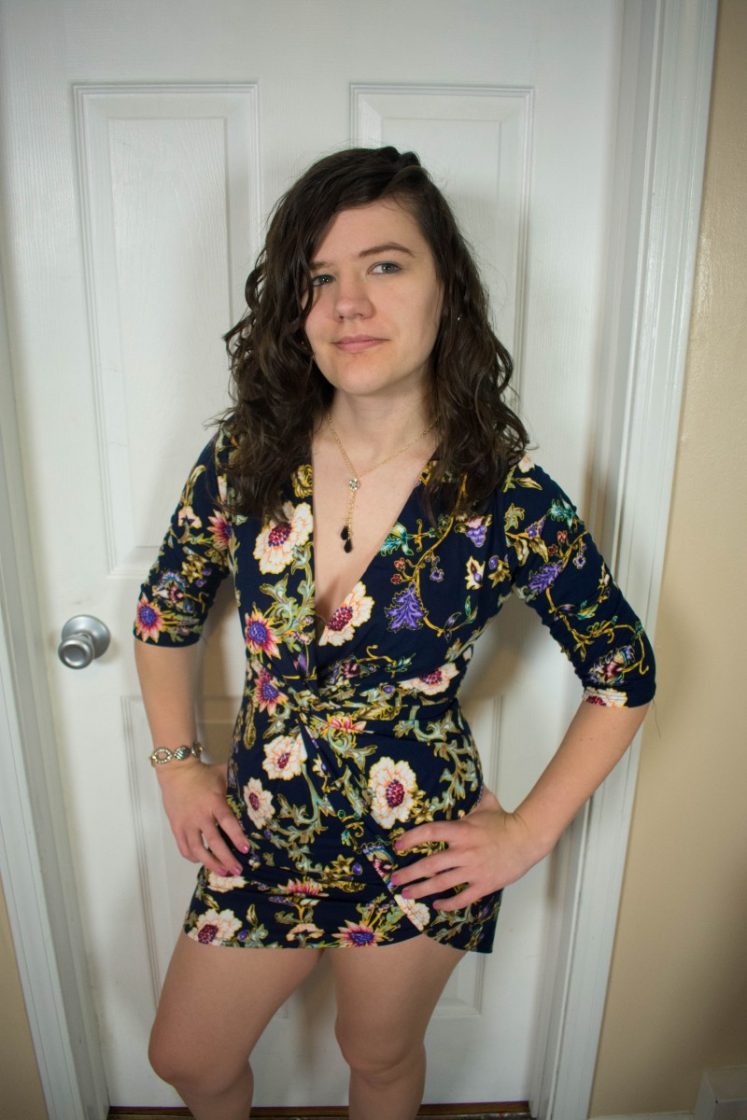 The dress sent this month was really unique from any of the other dresses I've gotten from Nadine West. It has a lower-cut top than I would really ever wear, I just prefer more modesty than that. I do like how it has a twist-like design in the center, and a wrap-style bottom. It is rather short, and when I move around it rides up farther. Overall, it just isn't modest enough for me to feel comfortable wearing it, but I like the style otherwise. They were on the right path by choosing this for me, but it missed the mark a bit. It is $26.99 to keep.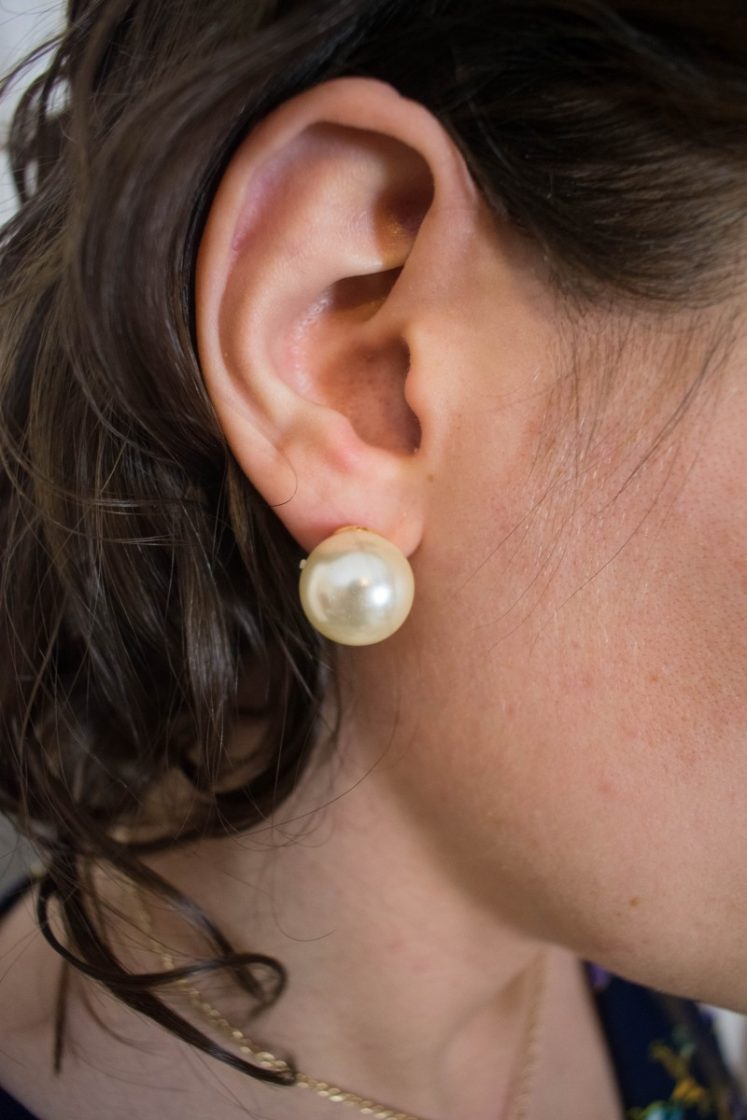 With post-style earrings, I like a fairly small earring. I wouldn't mind these if they were smaller, but they are quite large, almost as big as my entire earlobe. Based on size, they just aren't my style. They are $14.99 to keep.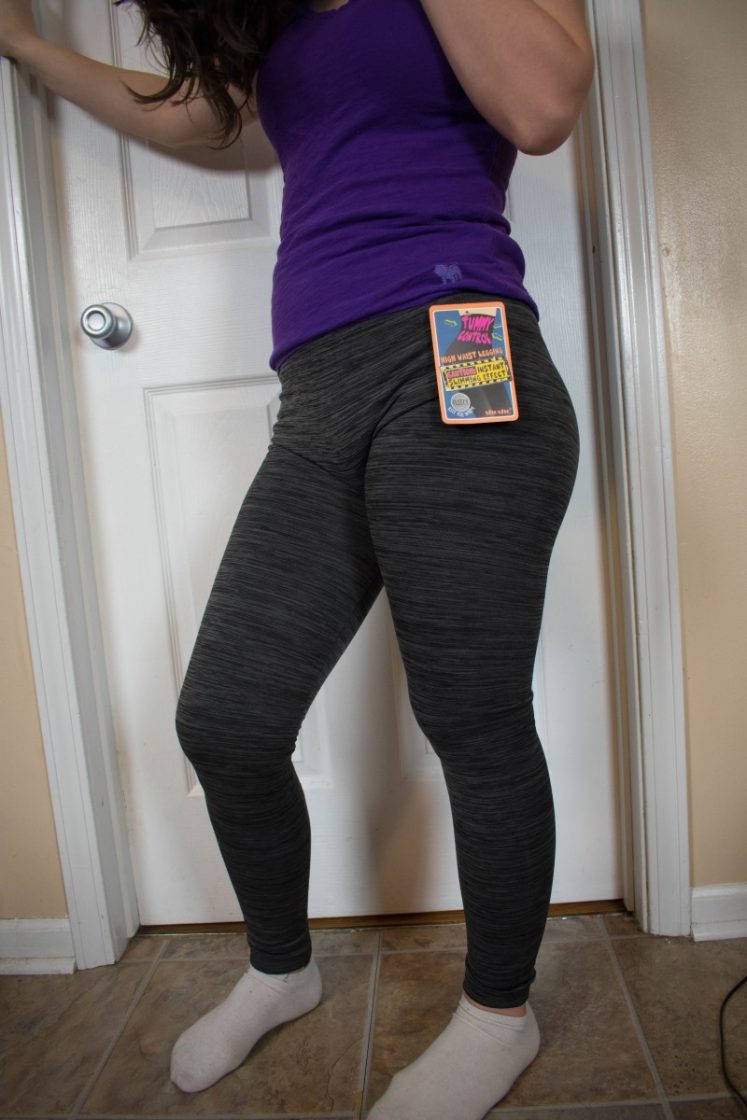 I work from home and pretty much live in leggings, so I am always excited to find leggings in my Nadine West shipment. These are fleece-lined which is perfect for the winter here in Michigan. They have a 'tummy control' panel that helps smooth out your belly area. These are $17.99 to keep and they are definitely a keeper for me.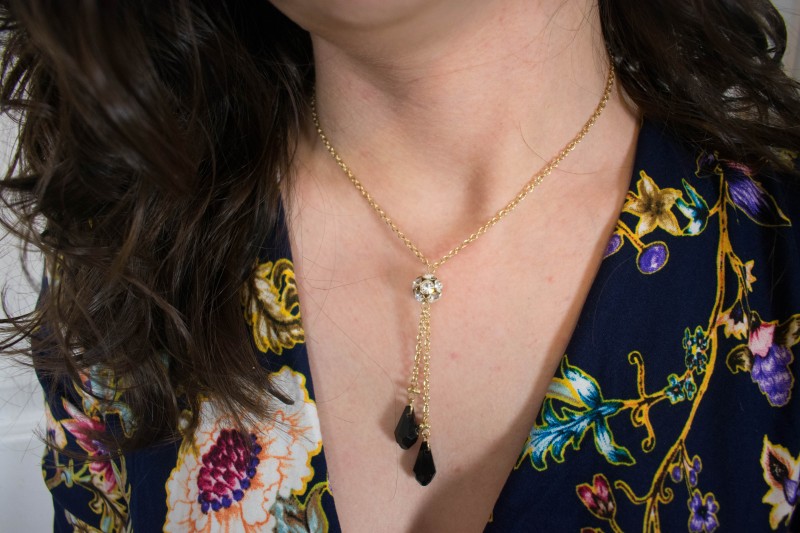 I like the drop-style of this necklace. I don't care for the crystal orb style thing, the fake diamond look is offputting to me for some reason. I also thought the chain felt particularly cheap. This is $17.99 to keep.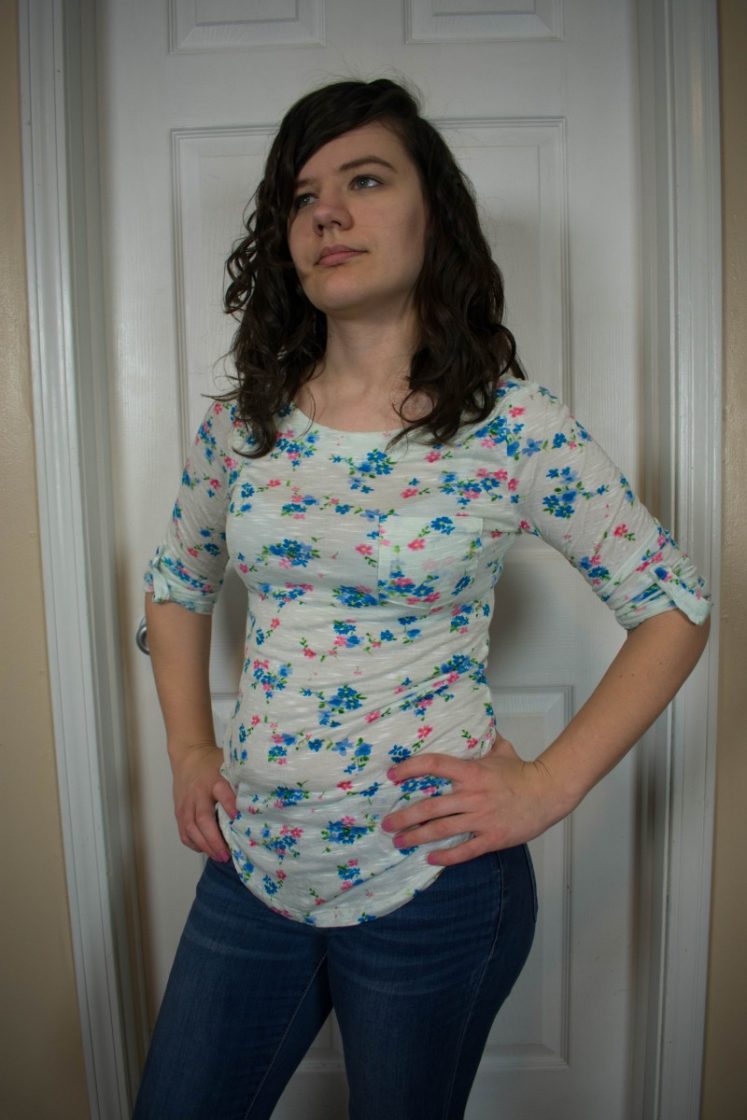 I'm so sad that this top is a bit snug on me, because I love the print. It's pretty and feminine, and the material is really soft. I've gained about 8 pounds in the past six months or so and the majority of it seems to have come back in my belly area. This photo is a bit deceptive due to the angle, it looks more snug around my belly in person. I used to comfortably fit a size small with no issue, regardless of brand. Now, it seems like most brands in a size small still fit me but a few brands are too tight. I love this shirt, but I'll be storing it away until I get back down to my preferred weight. It is $15.49 to keep.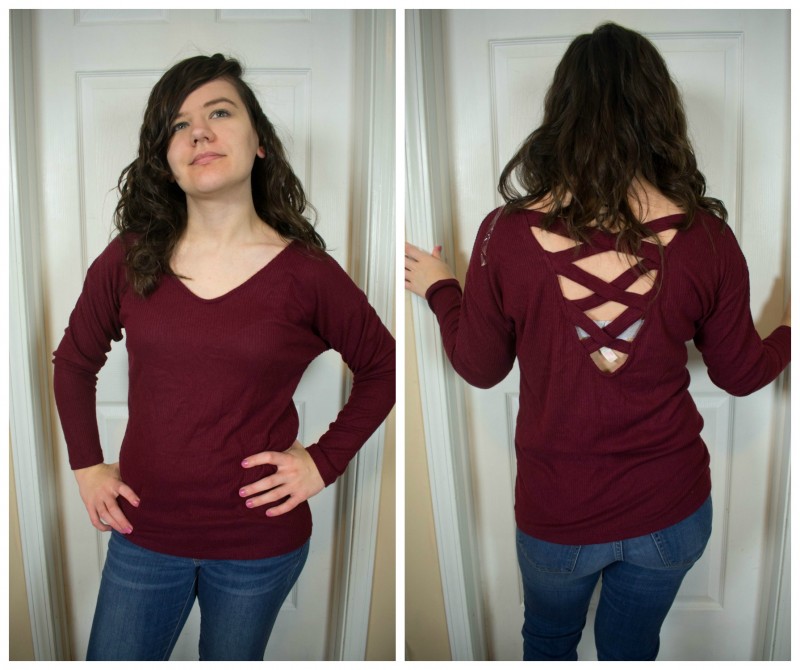 For size comparison, this top is also a size small yet it fits well, perhaps even with a bit of room to spare.
This top is a big winner for me. I love deep reds, the fabric has some weight to it which is perfect for winter. I like the lace-up back detail. You would think your back would get cold in this top, but I haven't found that to be true while wearing it around the house. I wish the cut-out part ended a bit higher so that the back of my bra wouldn't show. It is also very slightly transparent, which allows the silver-toned bra I was wearing to peek through if you are really looking close. I'll probably opt for a nude-colored bra when I wear it in the future, but I think this is a cute one. It is $22.49 to keep.
Overall I was pretty happy with this shipment, as 3 of the 8 items I received were a good match for my style.
What was your favorite item this month?
Remember you can head to Nadine West to sign up and fill out your own style profile to see what items they'll pick for you!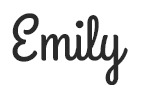 Hi there! I am Emily Evert, the owner of Emily Reviews. I am 25 and live in a small town in Michigan with my boyfriend Ryan and our two pugs. I have a large family and I adore my nieces and nephews. I am a calorie counter who loves soda. I budget to save money so I can spend it on my dogs. I love reading memoirs, and learning about child development and psychology. I love watching The Game of Thrones, Teen Mom, Sister Wives and Veep. I like listening to Jason Isbell, John Prine, Kris Kristofferson and Blue October. I created Emily Reviews as a creative outlet to share my life and the products that I love with others.
This post currently has 4 responses.