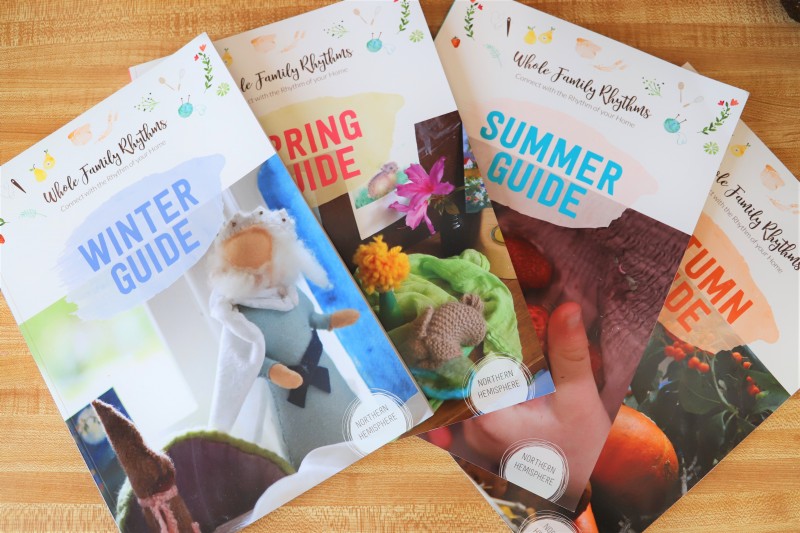 Thank you to Whole Family Rhythms for sending me these beautiful guides. As always, all opinions are my own.
I'm not sure if it's the neverending winter or just general discontent, but our whole house has been experiencing very little peace the past couple of months. I find myself short tempered with the kids, even when they're just being kids, and my husband has been feeling the same way. Our kids have been fighting more, too. While they generally play very well together, the past few months we've seen more lashing out and frustration than normal. We've been quick to anger and, honestly, I'm absolutely devastated by it. I'm ready for a change, and I've been incorporating a few things to help us get back to our happy family lifestyle!
I recently heard about Whole Family Rhythms and I knew it would be just the thing to jump-start getting back into a positive family environment. The creator of Whole Family Rhythms, Meagan, believes (as I do!) that peace begins in the home. She's created a community called Whole Family Collective where like-minded parents can come together and support each other on their holistic parenting journeys. I love this because we typically do things that are 'alternative' and not mainstream. To have a group of people in your corner, wanting the same things out of life, is huge!
Meagan also offers a large variety of Whole Family Rhythms Guides, which help caregivers find a natural rhythm in their lives with young children. Some of the guides offered include Easter, Birthdays, Harvest, Herbs, and more. I've collaborated to share more with you about the seasonal guides offered by Whole Family Rhythms. When you purchase the guides, you can choose from the northern or southern hemisphere depending on your location. We obviously went with the northern hemisphere, and I was so excited to see these books when they arrived!
These guides have been an absolute lifesaver over the past couple of weeks. Each morning we get up and have breakfast, and then immediately go into our guide to see what's in store for the day. Every week has a new hiking activitiy, finger play game, a story, and art/kitchen/craft activities for each day of the week. The guides come with a master list of supplies you'll need for storytelling, crafting, in the kitchen, and art so you can plan ahead each month. At the end of each month, caregiver meditations are offered to really help you connect with these activities that you and your children are doing.
All of the activities included in the guides are organic, natural, and holistic. You simply follow the instructions for each daily activity and let your kids engage and explore without a lot of parental influence. Here are a few of the activities we've done so far using the Whole Family Rhythm's Winter Guide:
Watercolor painting
Making winter greens soup
Beeswax modeling
Watercolor lanterns
Coloring with winter shades
Making homemade butter
These are just a few of the activities we've enjoyed most, but every day our kids look forward to trying something new. If, during the day, our kids start to get a little antsy or start fighting, I just open up the book and we do one of the finger play games, or read one of the many amazing stories. I can't even begin to explain how much we love these books, because they've just changed our daily outlook so much! Since we homeschool our daughter, they've been a great supplement to include with our lessons and are also a great way to include our son who just turned three. The physical books are amazing, and very affordable for an entire season of activities. You can also choose to print the guides at home which costs even less.
Buy it: You can purchase the seasonal guides from Whole Family Rhythms!
Win it: One lucky reader will take home the seasonal guides, including winter, spring, summer, and fall! This is a prize pack valued at $160! This is a US giveaway ending 3/9. Enter using the giveaway tools form below, and good luck!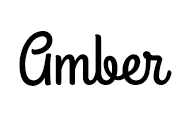 Hi there! I'm Amber, a 30 year old wife and mom of two from central Minnesota. I love to travel and to be outside with my kids anywhere the weather is warm! When I have a spare free moment, I love to read and scrapbook as well as binge-watch Netflix long after the kids are asleep. I drink too much Caribou Coffee and have a real sweet tooth but also try very hard to consume organic foods and use eco-friendly, fair trade products as much as possible. I also love socializing and sharing about my favorite products!
This post currently has 2 responses.