Sometimes, I struggle to find the perfect lightweight snack food to serve to guests.  You know….  The times where you don't want to serve a full meal but want more than chips to offer.  So, recently, I borrowed my friends Snackin' Chicken Salad Sandwich Recipe and it was a hit.  Perfect for football game parties, picnics, potlucks, baby showers, and more.  I know I'll be turning to this recipe again.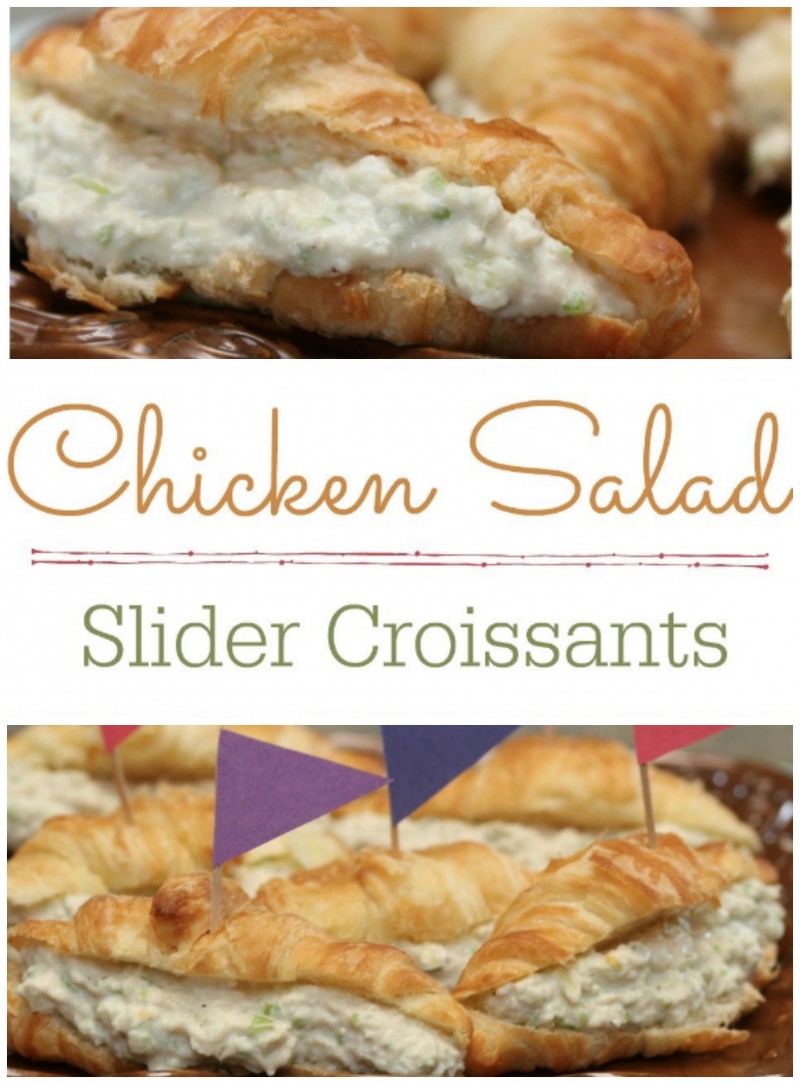 Chicken Salad Sandwich Recipe ~ Easy To Make, Yummy To Eat!
If you have a food processor, like the Ninja Intelli-Sense System, this recipe will be exceptionally easy.  However, you could also chop with a knife or perhaps even use a blender.
Print The Recipe:
First: Turn seasoned chicken breasts into shredded chicken.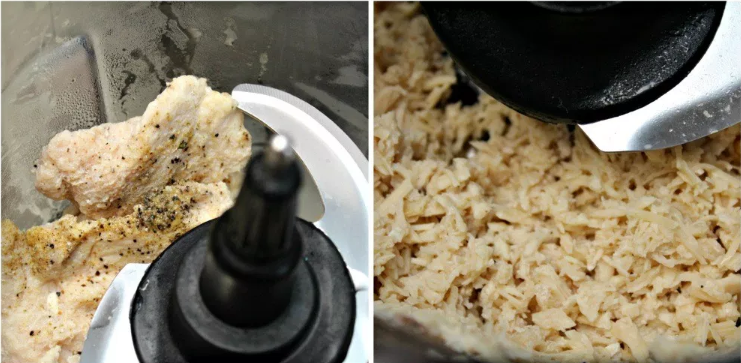 Next:  Chop celery and onion.

Then:  Combine all ingredients except croissants.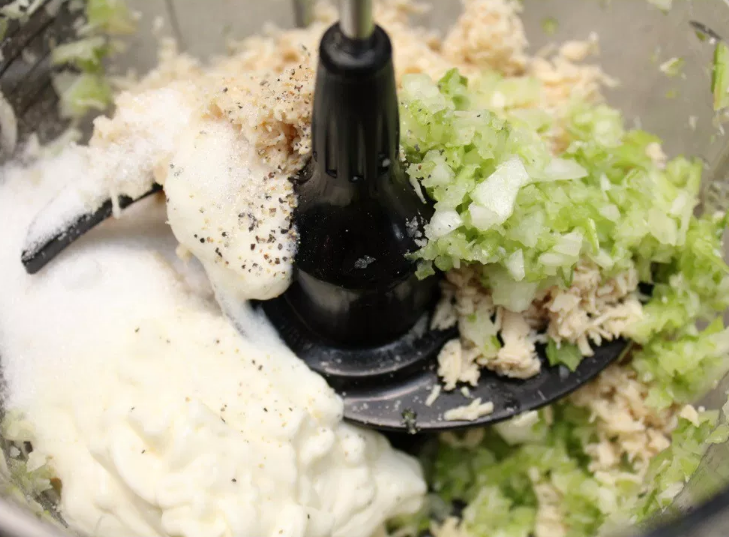 Finally:  Fill your croissants with the Chicken Salad mixture.
This is a light snack or meal that is perfect for a variety of occasions.  I've even used this recipe for my family when we need a small meal to hold us over.  But it's also been a hit at parties.  I think we'll be having some of these for the next holiday I have to bring food for!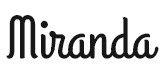 This post currently has 24 responses.