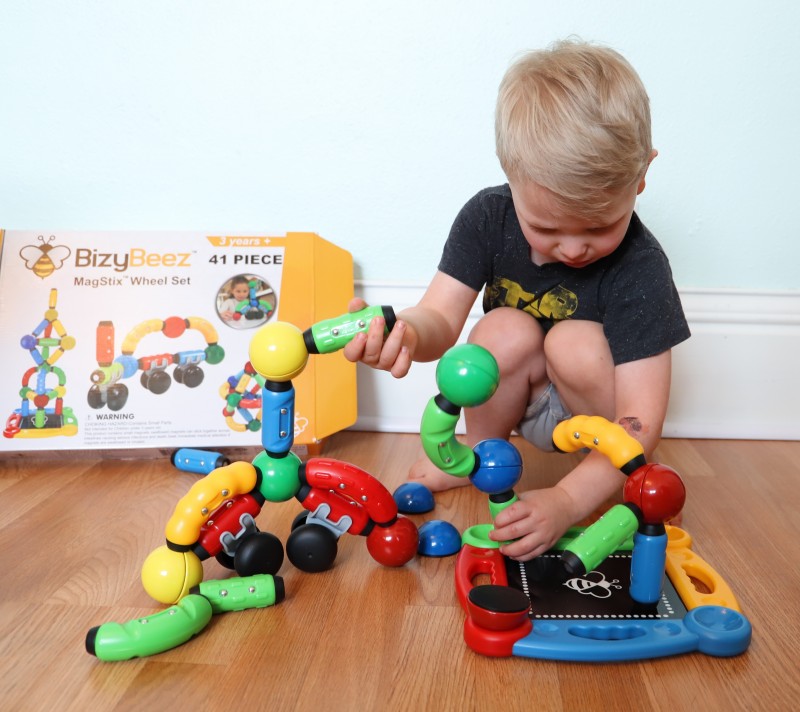 Thank you to BizyBeez for sending me this fun magnetic building set! As always, all opinions are my own.
Well we're finally getting some decent weather in Minnesota and I think we're officially over winter by this point. However, the next few days we've got rain in the forecast so I know we'll need to find some indoor activities for the kids. We've all been going a little stir crazy after the snow storm four days ago! Luckily we've got a brand new set of MagStix by BizyBeez to keep them occupied.
MagStix by BizyBeez
BizyBeez was founded by a homeschooling family with six children. Catherine Reed, mother and co-founder, had worked as a nanny for three special needs children and noticed that when their hands were busy they were well behaved and everything ran more smoothly. Hence the slogan "busy hands, quiet mouth"! The entire Reed family worked together to create MagStix, these amazing magnetic building sets!
The This 41 piece set of MagStix Sensory Magnetic Toys comes with a large variety of differently shaped pieces including straight lines, curved shapes, balls, half circles, and even four sets of wheels to create moving vehicles! It also comes with a portable, magnetic playboard that allows for building anywhere!
This ingenious STEM toy is great for little learners with small hands. Many of the pieces have grips which is particularly pleasing for kids with sensory needs. The magnets are very strong, but not so strong that young children can't manipulate them. Our three year old son absolutely loves to build and create, and it's amazing to watch his imagination as he plays with these open ended toys.
Made with non-toxic plastic and zero heavy metals, you can feel safe that your children aren't being exposed to unnecessary chemicals with these toys. They're also extremely durable and simple to clean, which is always a plus with kids.
The strong magnets allow young children to build without the frustration of their creations falling over! Our kids love magnetic toys in general and these MagStix are perfect for all ages. Our six year old daughter also loves to build with them, and it's great to see the two collaborate and make something together.
With the magnetic playboard, you could even travel with these to keep kids busy during long trips. They're such an open-ended toy that children don't get bored with them; there's always something new to create! They'd make the perfect Easter basket gift this year.
Buy it: You can purchase BizyBeez products on Amazon!
Win it: One lucky reader will receive a 41 piece set of MagStix by BuzyBeez! This is a US giveaway ending 5/2. Enter using the Giveaway Tools form below, and good luck!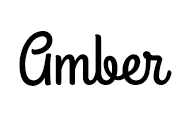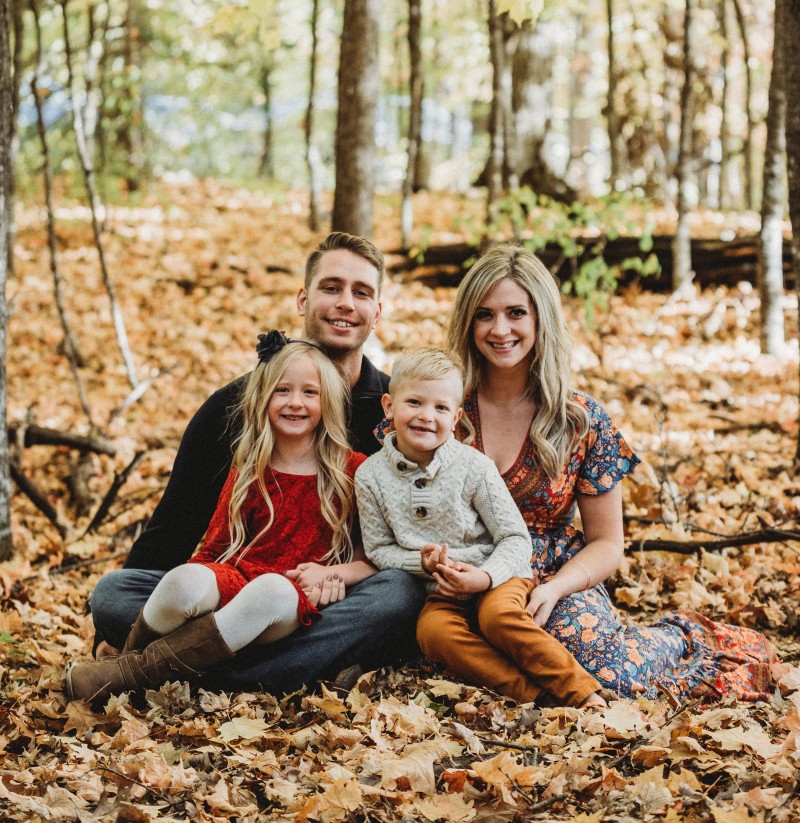 Hi there! I'm Amber, a 32 year old wife and mom of two from central Minnesota. I love to travel and to be outside with my kids anywhere the weather is warm! When I have a spare free moment, I love to read and scrapbook as well as binge-watch Netflix long after the kids are asleep. I drink too much Caribou Coffee and have a real sweet tooth but also try very hard to consume organic foods and use eco-friendly, fair trade products as much as possible. I also love socializing and sharing about my favorite products!
This post currently has 4 responses.