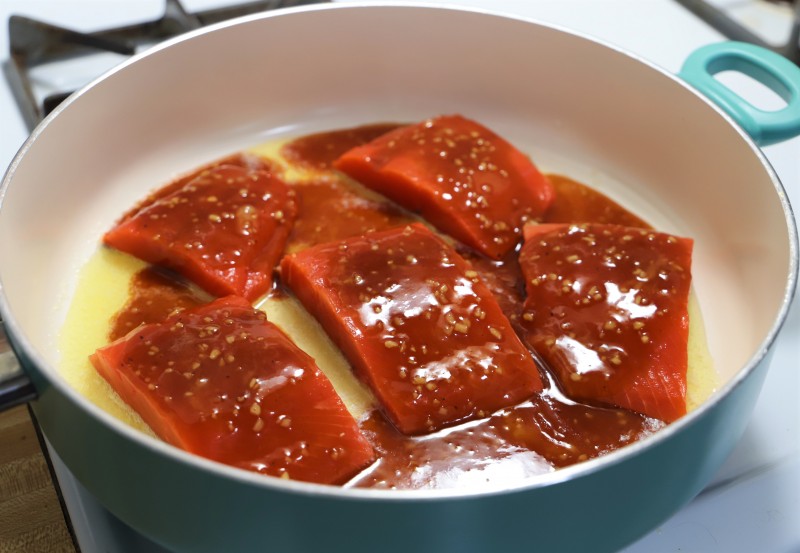 Thank you to EDGE for sending me an 8″ Chef's Knife to facilitate this post. As always, all opinions are my own.
Lately I've been trying to expand our dinner menu, because we all get sick of eating the same things each week. Since we got a Costco membership, we've been loving their wild-caught salmon. It's amazing how much different it is in quality and flavor compared to farm-raised salmon. This week I tried something new and made a honey BBQ salmon that the whole family loved. I wanted to share the recipe with you, as well as my brand new 8″ Chef's Knife from EDGE that has been an absolute dream!
For this recipe, you'll start with a large slab of salmon. Slice the salmon into 4-6 ounce fillets to cut down on cooking time. I used my incredible new Edge 8″ Chef's Knife for this, and it cut through that salmon like butter. I've never invested in professional-grade cutlery before and I am absolutely blown away by this knife.
Forged from a single blank of high-carbon steel, this 8-inch Chef's Knife is crafted with special alloys. It's guaranteed to maintain extraordinary sharpness through everyday use and is hand-sharpened to 12-degrees for maximum precision. I'm fairly confident I've never owned a knife this sharp, and I make sure to store it out of the kids' reach!
The weighted blade is thin, resulting in less resistance with each slice. Both EDGE's blade and durable G10 Garolite handle are engineered for years of performance. While salmon meat itself isn't typically difficult to slice through, the skin can be quite tough. This Chef's Knife had no problem cutting straight through the salmon and skin.
After you've cut your salmon, it's time to mix up the sauce. While you're doing this, heat up the butter in your pan. We like Ken Davis Barbecue Sauce and use local honey, but you can change these according to your preferences. Mix the barbecue sauce, honey, and garlic together and spread it over the salmon after laying the salmon in your frying pan.
While the salmon cooks, you can put together a salad and bake some sweet potato chunks. I find that sweet potatoes are one of the hardest vegetables to cut through, but my EDGE Chef's Knife makes that easy, too!
Cook your salmon for about 5-6 minutes per side or until cooked through. Then spread the extra sauce over top as you serve it! Our whole family absolutely loves this meal. I appreciate that my prep time is cut down considerably with my new knife! Check out the full recipe and print it from here:

Buy it: EDGE
Discount: Get 20% off your first order from EDGE using the code EmilyReviews. This code will be valid through 9/6/2019.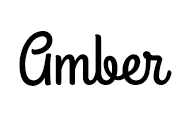 This post currently has 12 responses.