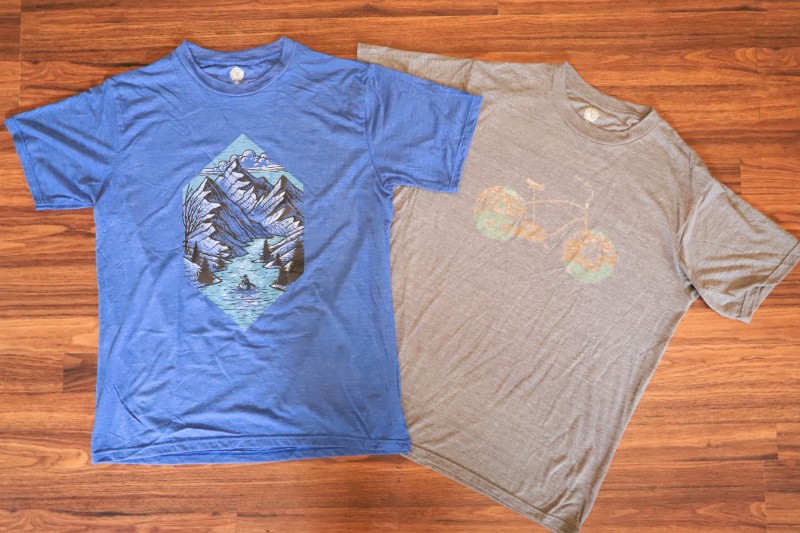 Thanks to American Backcountry for sending me these shirts. As always, all opinions are my own.
I'm always looking for more t-shirts to add to my husband's wardrobe, since he never adds to it himself! Like a typical guy, he fits into everything, so clothing is a great thing to get for holidays or special occasions. This fall I decided to give him a couple of shirts from American Backcountry, to show off his outdoorsy side!
American Backcountry is an innovative brand that utilizes plastic bottles in the making of each shirt. Their REPREVE® fabric is recycled, fast-drying, and eco-friendly! Plus, they're very soft and each shirt is made from at least five recycled water bottles.
They use dye-sublimation to add the designs to their t-shirts. Dye sublimation infuses inks directly into the fabric as opposed to printing on top like silkscreen printing. There are no limits to the amount of colors that can be used and the wicking properties of the garment are not affected like they are with regular silkscreen printing. Better yet, you can't feel the inks! These printing processes are water based and phthalate free.
We're a pretty outdoorsy family, so it was easy to find a couple shirts my husband would love from the 2019 collection. The first is the Wanderlust Canoe tee in True Blue Triblend. This beautiful diamond vista is a great reminder of our honeymoon, which we took partially in Glacier National Park!
The second shirt I chose for Tyler is the My Happy Place tee, which features a back-country scene in the outline of a bike. We love biking as a family, and I know Tyler will wear this shirt all the time!
My husband loves the look and feel of these tees, and I'm sure we'll be getting more when he sees the national park options they offer! They'll make great gifts for upcoming birthdays and holidays, too.
Buy it: American Backcountry
Win it: One lucky reader will take home an American Backcountry t-shirt! This is a continental US giveaway, ending 10/11. Enter using the form below, and good luck!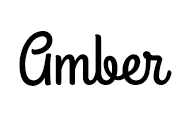 Hi there! I'm Amber, a 30 year old wife and mom of two from central Minnesota. I love to travel and to be outside with my kids anywhere the weather is warm! When I have a spare free moment, I love to read and scrapbook as well as binge-watch Netflix long after the kids are asleep. I drink too much Caribou Coffee and have a real sweet tooth but also try very hard to consume organic foods and use eco-friendly, fair trade products as much as possible. I also love socializing and sharing about my favorite products!
This post currently has 3 responses.