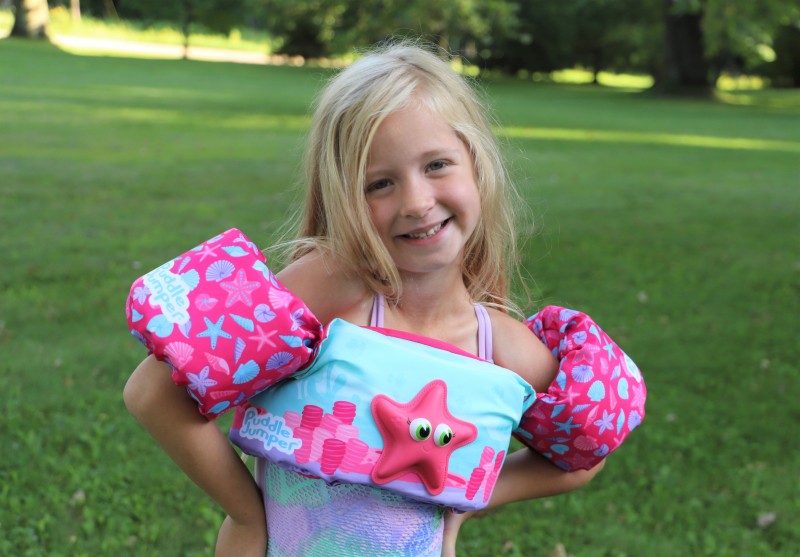 Thanks to Puddle Jumper for sending me these products. As always, all opinions are my own.
As we head into Labor Day weekend, it's the time of year when many families are getting in their last boating excursions, camping trips, and days at the beach. Unfortunately for us in Minnesota that means winter is coming, but you can bet we'll enjoy our time on the water as much as possible before that! This year we turned to Puddle Jumper to help us keep our young kids safe in the water, and I'm excited to share a couple of our favorite products with you.
We try to go camping a few times each summer, and one of our requirements is that the campground has a beach. Our kids LOVE to swim and even tried jumping off the pontoon into the middle of the lake this year! A few years ago we discovered Puddle Jumper and they were a game changer for our daughter. Gone were the days of hovering over her and holding her while she swam. Puddle Jumper gave her the confidence and ability to float on her own (with us in arm's reach, of course!). Puddle Jumper offers water safety products for infants, children, and youth, so this year we upgraded to a child-sized life jacket.
This adorable 3D Starfish Life Jacket is from Puddle Jumper's child-sized products, rated for 30-50 pounds. She actually learned to swim this summer, but I still feel more comfortable with her wearing a life jacket when we're at the lake, where there could be drop-offs at any point. This US Coast Guard-approved Puddle Jumper® Kids Deluxe 3D Life Jacket can be used instead of a Type III personal flotation device to help keep children safe while they play in or on the water. That means we can use it in place of a life jacket vest when we take the pontoon out.
An adjustable buckle snaps in back and ensures a secure fit as kids grow. This life jacket is made from woven polyester, which results in a softer fabric and less chafing. Our daughter went with the adorable 3D Starfish Life Jacket, though there are a few different options. Whether kids are at the beach or on a boat, wearing this life jacket will allow them to move and swim freely. They can gain confidence and comfort in the water if they're just learning to swim.
Our son is three years old and about 38 pounds, so we decided to go with the Puddle Jumper 2-in-1 Jack & Rash Guard in Sailboats for him. This product is rated for 33-55 pounds so he'll be able to wear it for awhile, and I appreciate that it's a built-in rash guard to protect from the sun. The built-in rash guard offers UPF 50+ sun protection to block 93% of UVA and UVB rays, wet or dry.
The zipper and adjustable buckle in the back ensure a secure fit while allowing for full range of motion. This life jacket is also U.S. Coast Guard approved so our son wears it on the pontoon as well as at the beach. The sailboats design matches many of our son's swim trunks and is really cute!
Our kids are loving their Puddle Jumper Life Jackets, and they give us such peace of mind when swimming and out on the water with our kids.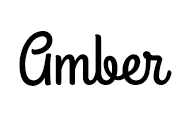 Hi there! I'm Amber, a 30 year old wife and mom of two from central Minnesota. I love to travel and to be outside with my kids anywhere the weather is warm! When I have a spare free moment, I love to read and scrapbook as well as binge-watch Netflix long after the kids are asleep. I drink too much Caribou Coffee and have a real sweet tooth but also try very hard to consume organic foods and use eco-friendly, fair trade products as much as possible. I also love socializing and sharing about my favorite products!
This post currently has 12 responses.