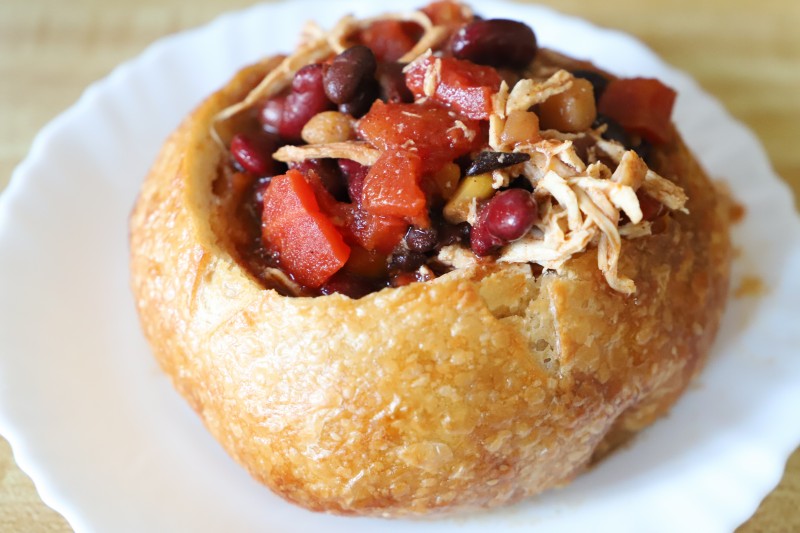 Thanks to Roli Roti for sending me product. As always, all opinions are my own.
I'm always on the hunt for high-quality, organic ingredients to incorporate into my recipes. Since we're into the chilly days of fall, I've been turning to my slow cooker for soups and stews more often than not during the week! This week I decided to try Roli Roti Butcher's Chicken Bone Broth in my chicken chili recipe, and it was a hit!
My family loves my chili, and this recipe is great with chicken or beef. Butcher's by Roli Roti offers organic chicken, beef, AND turkey bone broth. Since Thanksgiving is coming up quickly, keep that Turkey Bone Broth in mind for your stuffing and other holiday recipes! Butcher's Organic Chicken Broth is made from just organic bones, organic carrots, and filtered water. It's slowly simmered for 24 hours to extract as much from the bones as possible, which results in a broth that's packed with 21% daily value of protein per serving. This broth is dense and "jello" like in texture because of the high amounts of natural gelatin and collagen.
Each bottle of broth is 24 ounces, and is paleo and keto-certified. There's no salt added, and it's always fresh, never frozen!
Now, onto that chili recipe! This recipe will be a warm, tasty treat for the cool weather. We like to buy the organic sourdough bread bowls from Costco to serve all of our soup and stew recipes, so that's what I did this time around too! Check out the full recipe below.

Slow Cooker Chicken Chili Featuring Roli Roti Butcher's Bone Broth + a Giveaway
Prep time:
Cook time:
Total time:
This warm and tasty chicken chili can also be made with beef instead. Featuring Roli Roti Butcher's Organic Chicken Bone Broth, it's a healthy and hearty meal!
Ingredients
2-3 Frozen Chicken Breasts
1 Bottle (24 oz) Roli Roti Butcher's Organic Chicken Bone Broth
2 Cans Organic Kidney Beans
1 Can Organic Chili
2 Cans Organic Diced Tomatoes
2 Tbsp. Chili Powder
Salt and Pepper to taste
Instructions
Place all ingredients except cream cheese into a slow cooker, with the frozen chicken on the bottom.
Cook on low for six hours or high for four hours.
Shred chicken and return to slow cooker.
Serve in bread bowls or alongside corn bread.
I love recipes where I can just toss everything into the slow cooker and leave it for the day. I use frozen chicken breasts and cook on low for six hours. I find that makes the chicken more tender and easier to shred than when cooked on high. However, if you're short on time, high for 3-4 hours works as well.
Once you shred the chicken, place it back in the slow cooker and mix it in. Serve in bread bowls or with corn bread as a side! Our family loves this simple, hearty dish. I feel good about eating it, because it's filled with rich, wholesome nutrition, stemming from the organic bone broth in particular. Butcher's by Roli Roti offers a large variety of recipes on their site to give you some new meal ideas!
Buy it: Butcher's by Roli Roti
Win it: One winner will receive a sample pack of broth! This is a US giveaway ending 11/7. Enter using the form below, and good luck!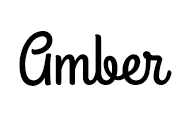 Hi there! I'm Amber, a 30 year old wife and mom of two from central Minnesota. I love to travel and to be outside with my kids anywhere the weather is warm! When I have a spare free moment, I love to read and scrapbook as well as binge-watch Netflix long after the kids are asleep. I drink too much Caribou Coffee and have a real sweet tooth but also try very hard to consume organic foods and use eco-friendly, fair trade products as much as possible. I also love socializing and sharing about my favorite products!
This post currently has 14 responses.