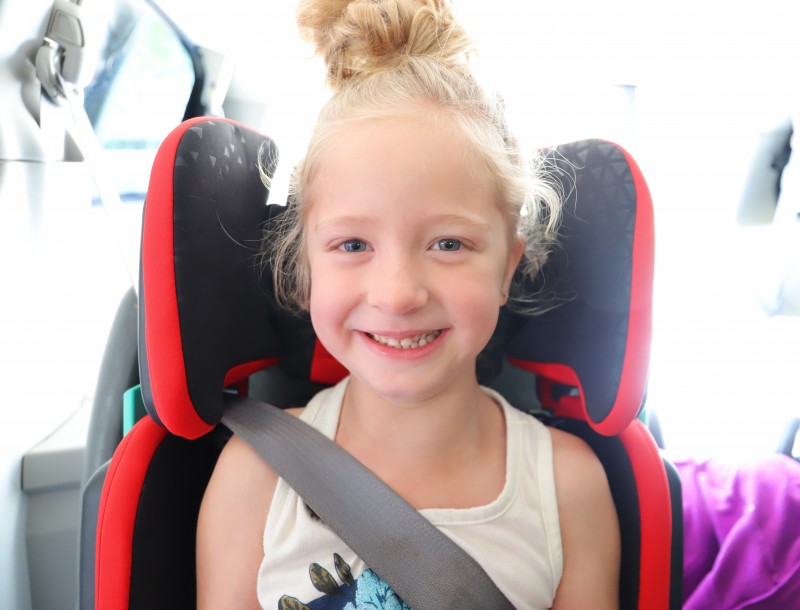 Thanks to hifold for sending me this incredible booster seat. As always, all opinions are my own.
Our six year old has been growing like a weed this past year! She's grown almost four inches since last fall, and while she still fits in her five-point-harness car seat right now, the next step will be a booster seat. Recently I learned about hifold by mifold, an innovative, compact, and super adjustable booster seat. As soon as I learned about the design, I fell in love! I'm excited to share more about this booster seat with you, especially how convenient it will be for travel.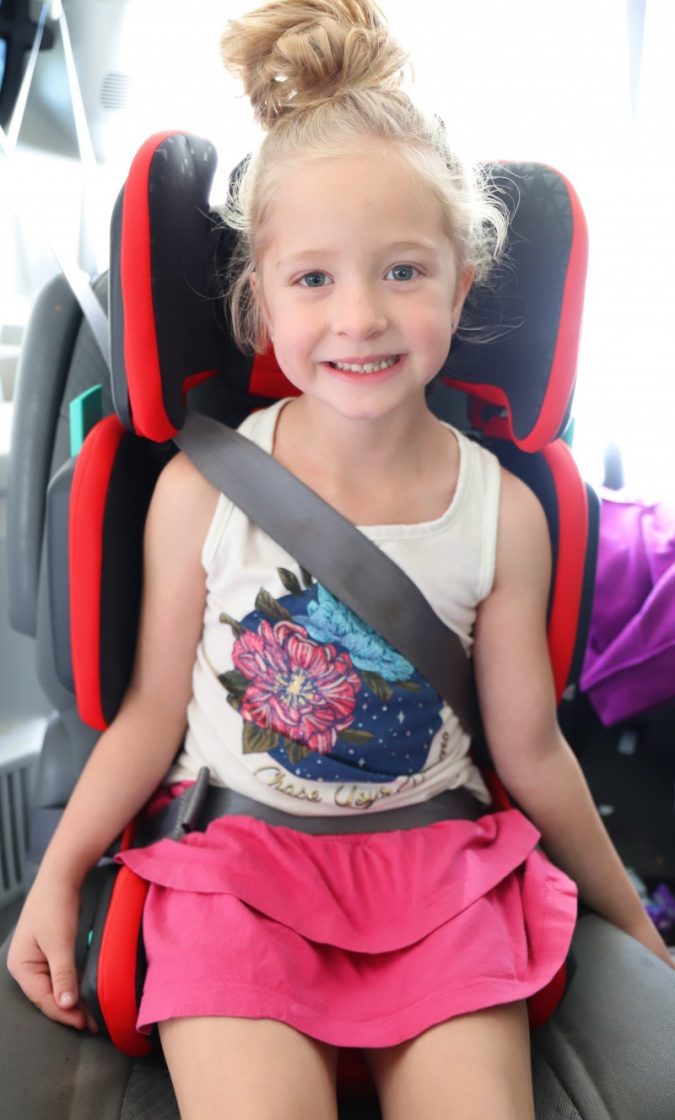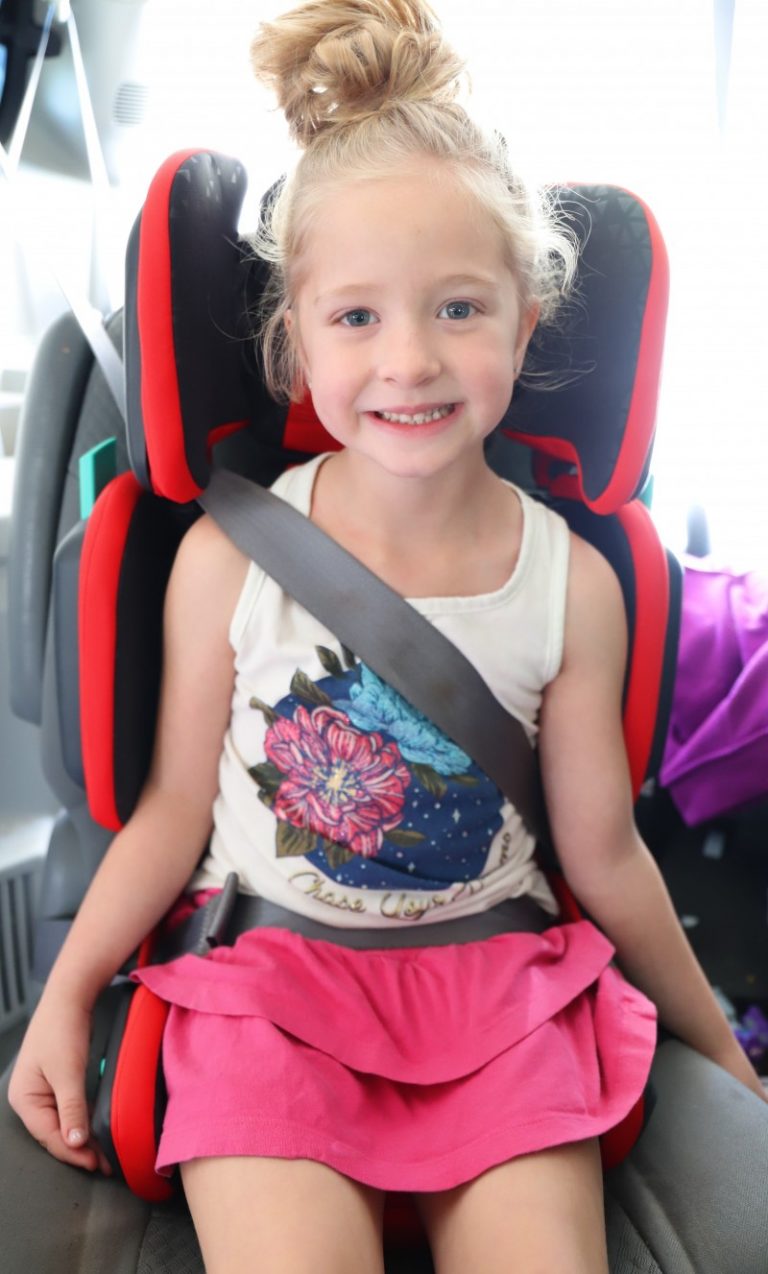 The hifold Booster is for children 33-100 pounds and 36″-59″ tall. Our daughter weighs 48 pounds and is 45 inches tall, so she fits perfectly into those ranges. She's very tall and thin, so we've found that some booster seats are disproportionately wide or the seat belt doesn't fall properly on her. With 243 individual settings, it's SO easy to get the perfect fit for her in the hifold. We were able to adjust the head width, body width, seat width, and height so she was comfortable and the belt could come down over her shoulder and go across her body to keep her safe.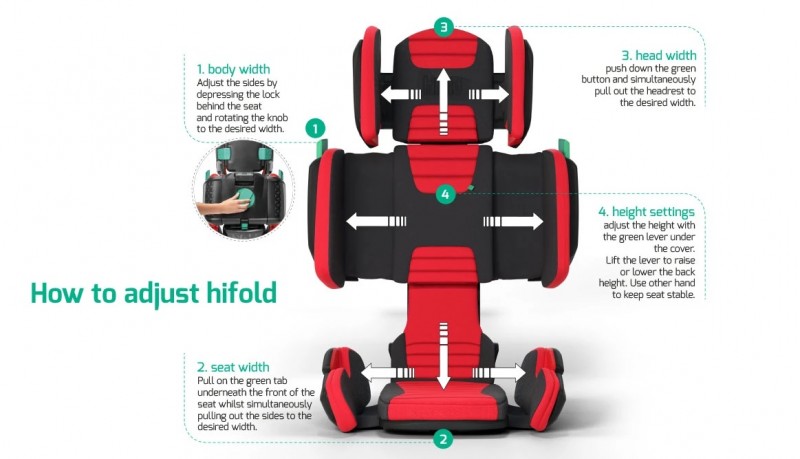 Created by a father of four, hifold has a patented design that ensures a secure fit for optimum safety while also being incredibly lightweight and portable. One of the things I'm most excited about when it comes to the hifold is that it folds down into an incredibly compact unit. The last flight we took was a nightmare because we had our luggage, two kids, and two heavy car seats to lug through the airport. hifold is going to be such a lifesaver when we take a trip this spring! It folds down so compactly that it can fit inside luggage or in an overhead bin. A handy storage bag and clip-on cup holder are both available as additional purchases.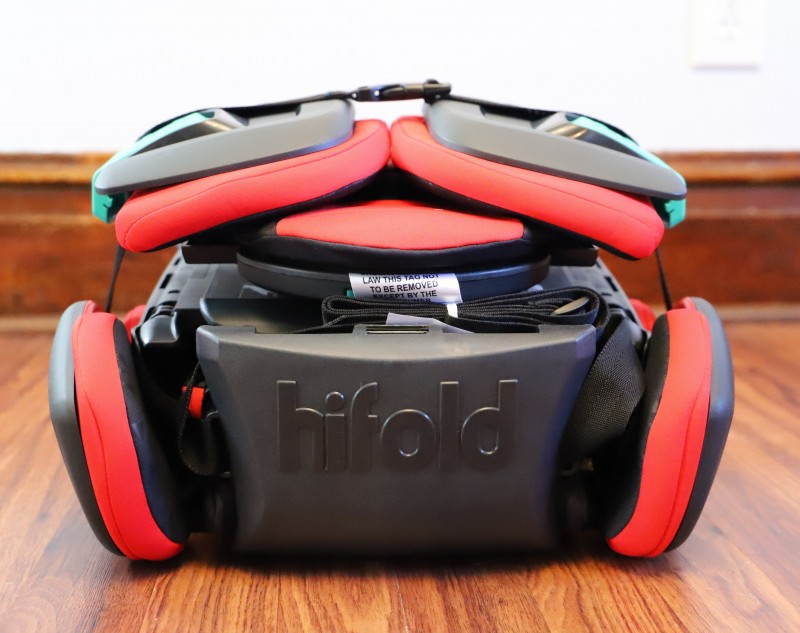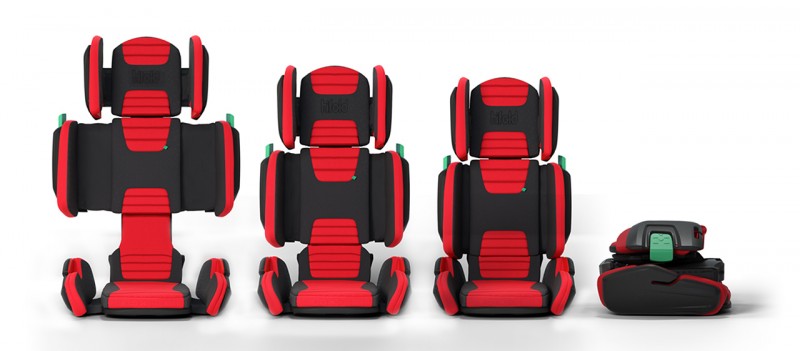 Not only will this be great for flights, but it will also make all transportation options easier, including Lyft or Uber rides, or vacation rental vehicles. Installation is simple, and the hifold can be used in seats that have both a shoulder and lap belt. This booster cannot be used without the shoulder belt, so keep that in mind.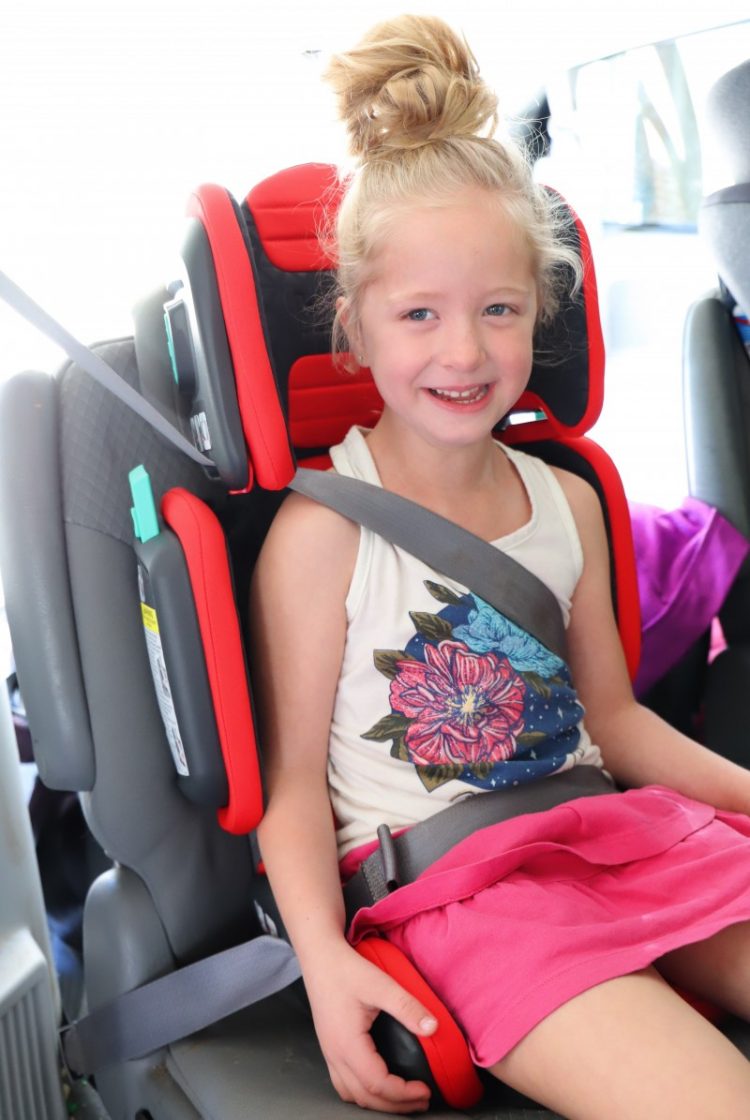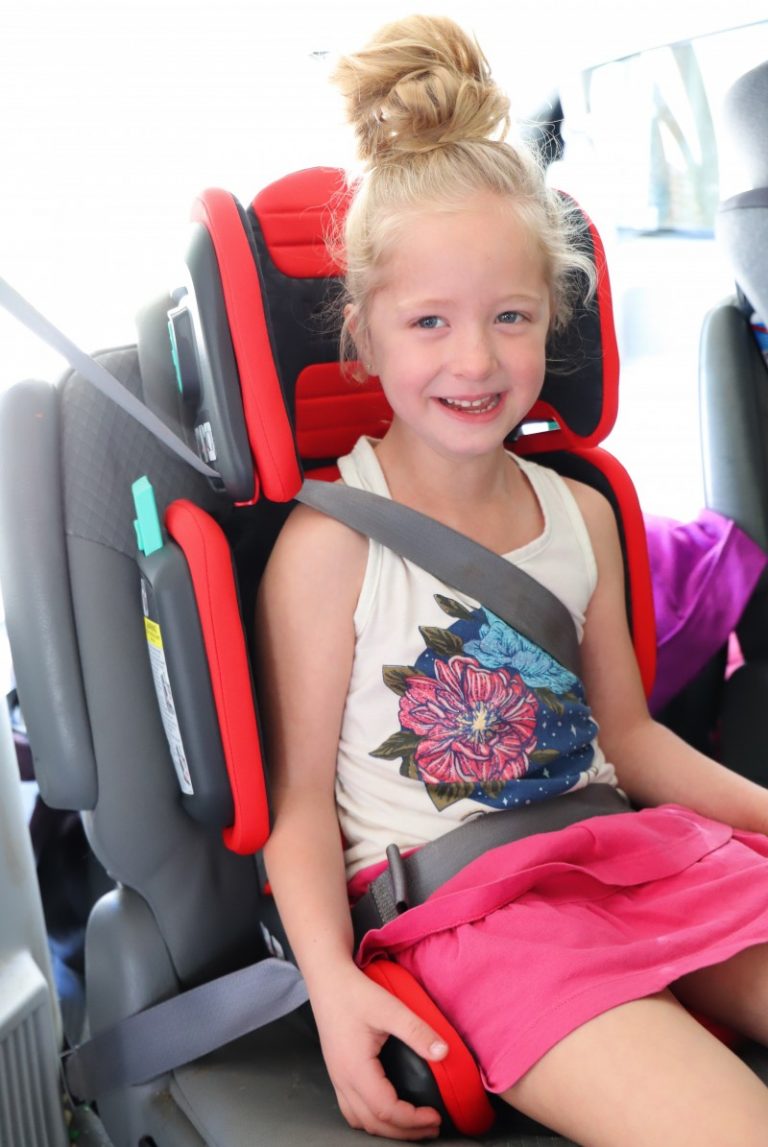 hifold is also a great option when handing kids off to grandparents or sending them on a sleepover. Since it is so lightweight and compact, grandparents (who don't install seats often) won't find it overwhelming or difficult to use.

We absolutely love the hifold and think it's such an innovative booster seat! The safety features, including 6 advanced impact-protection zones and 4 layer design ensure optimum comfort and protection. hifold uses advanced lightweight materials including a Polyproylene shell,  EPE, a PU foam and fabric layer to keep children safe in the event of a collision. If you're interested in seeing the hifold in action, check out their video here:
I'm actually looking forward to taking this booster with us on our trip in the spring, because I know it will be so convenient compared to the car seat we brought with last time. Consider hifold as we head into the holiday season as well, because it would make a great gift!
Buy it: mifold
Win: One lucky reader will win a hifold Booster Seat! This is a US giveaway ending 11/9. Enter using the form below, and good luck!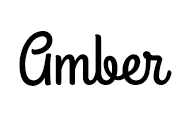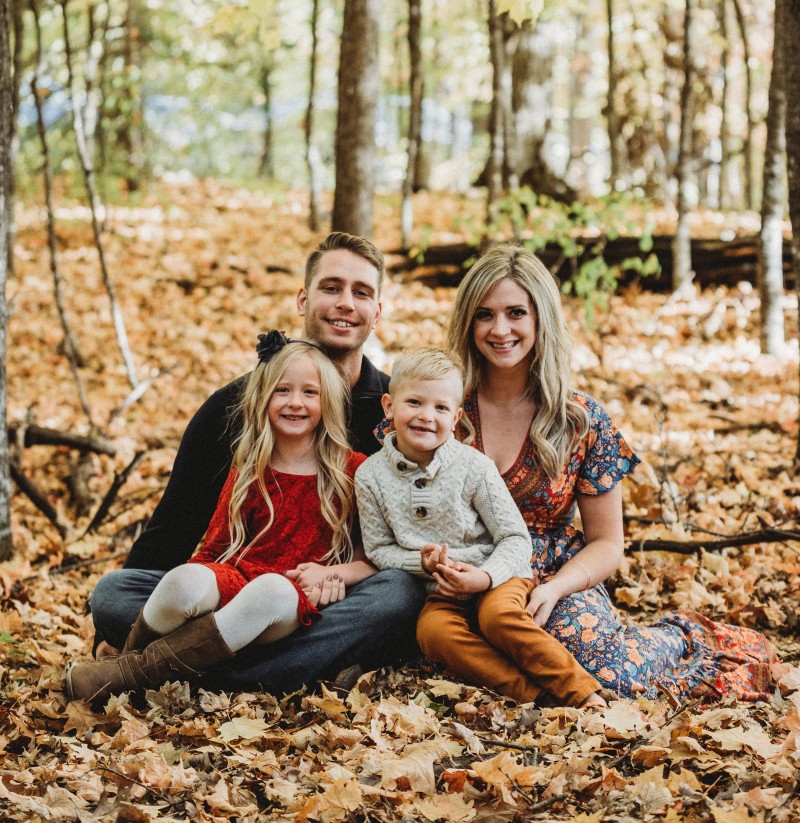 Hi there! I'm Amber, a 34 year old wife and mom of two from central Minnesota. I love to be outside with my family anywhere the weather is warm (which means I spend half the year freezing). We're a homeschooling family that loves to travel as often as possible! When I have a spare free moment, I love to read, take photos, and scrapbook. I'm interested in anything that makes life more fun; I also love socializing and sharing about my favorite products!
This post currently has 8 responses.