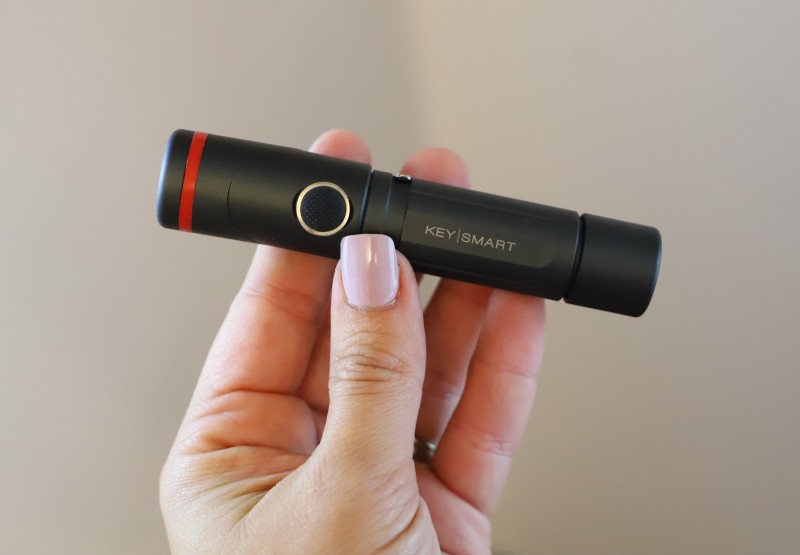 Thanks to KeySmart for sending me this LED flashlight. As always, all opinions are my own.
I'm always looking for creative and innovative gifts for my husband, and this year I turned to KeySmart to test out their new LED Flashlight, the NanoTorch Twist.
KeySmart NanoTorch Twist LED Flashlight
This tiny flashlight can pack a big punch, with 600 lumens at the highest setting. It's only 3.25 ounces which makes it easy to carry around in your pocket. Made from machined aluminum casing, the NanoTorch touts a 50,000 hour lifetime. It comes with a rechargeable battery and USB charging cord, which means you don't have to constantly replace the battery like a regular flashlight.
With a magnetic tail cap and pocket clip for hands-free use, this LED flashlight is perfect for home, travel, camping, or any possible emergency situation. I can definitely see my husband using this while he works on the vehicle, while looking under the hood. I think it will also come in handy when we go camping, especially for heading to the outhouse in the middle of the night! The NanoTorch has a 110 meter beam distance and can run for a straight seven hours on the lowest setting.
Speaking of settings, this little flashlight offers five, including high, medium, low, strobe, and SOS. Plus, it has an intelligent memory circuit that recalls the setting you used last when you turn it on the next time. Probably the coolest feature on the NanoTorch Twist is the rotating swivel head which allows you to twist the flashlight in any direction from 0 to 90 degrees.
If you're looking for a small, versatile product for that hard-to-shop-for person in your life, make sure you check out the NanoTorch Twist from KeySmart!
Buy it: KeySmart
Win it: One lucky reader will take home a KeySmart NanoTorch Twist LED Flashlight of their own! This is a US giveaway, ending 12/2. Enter using the form below, and good luck!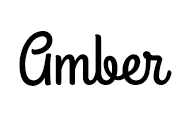 Hi there! I'm Amber, a 30 year old wife and mom of two from central Minnesota. I love to travel and to be outside with my kids anywhere the weather is warm! When I have a spare free moment, I love to read and scrapbook as well as binge-watch Netflix long after the kids are asleep. I drink too much Caribou Coffee and have a real sweet tooth but also try very hard to consume organic foods and use eco-friendly, fair trade products as much as possible. I also love socializing and sharing about my favorite products!
This post currently has 6 responses.