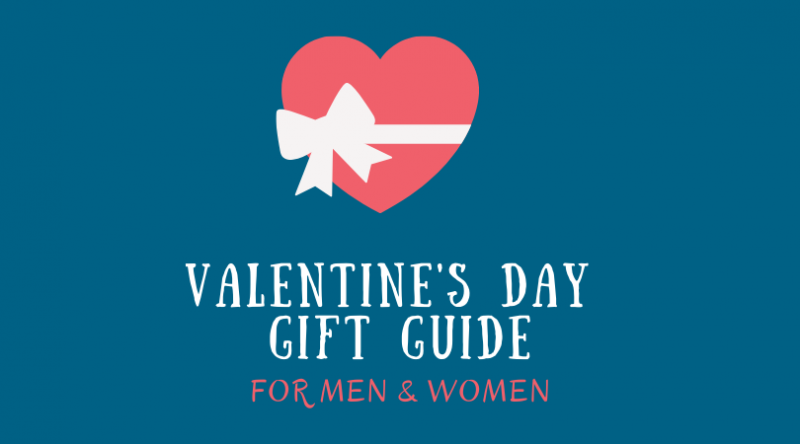 Emily Reviews writers were sent products in exchange for inclusion in our Valentine's day gift guide. All opinions are our own.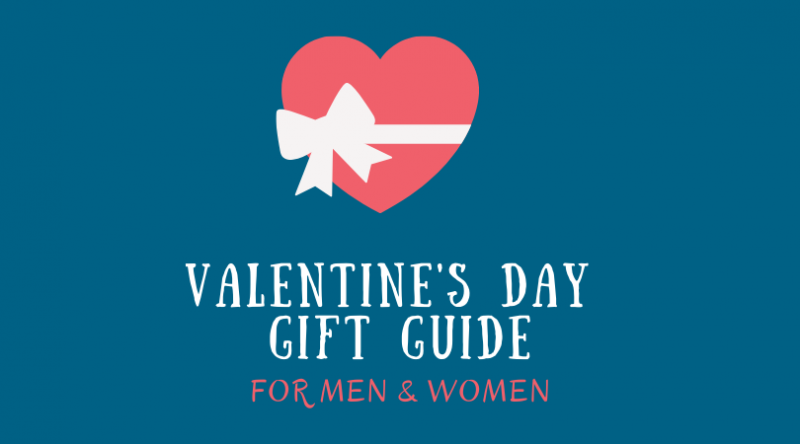 Well, Valentine's Day 2020 is almost upon us and the writers at Emily Reviews love to celebrate with their family and friends.  While some people enjoy giving big gifts to one another for this holiday, others love to find something small to show their love.  So we've worked hard to compile a great list of gift ideas for you.  Something for every budget and need.  Some practical gifts and others that are whimsy and fun.  But we hope that you find our variety of ideas helpful.  So Happy (early) Valentine's Day!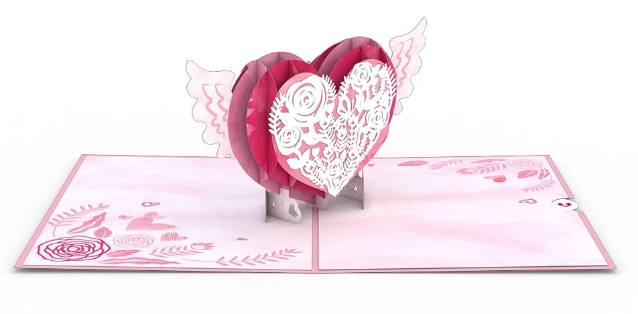 Look around!  Hearts are fluttering with love for this 'lovely' designed Lovepop Card!  It's never been easier to express sweet sentiments to someone you hold dear than with this Winged Heart 3d Card.  Upon opening this card, you'll find a heart popping up to surprise you plus a slide-away card you can personalize to your hearts desire.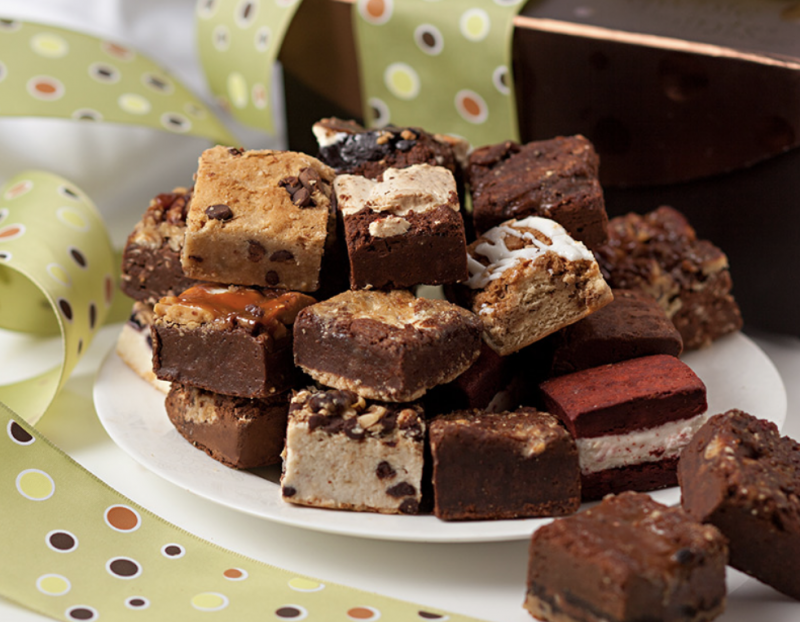 A sweet treat for your sweetie on Valentine's Day sounds good, doesn't it? Brownie Points is an Ohio based business that makes delectable brownies, popcorn & other confections. So good that they've been featured on Food Network, Good Morning America, CNN, Fox News, The Today Show, and QVC among others. Individually packaged and wrapped up in gift boxes with your choice of bow. They taste just as good as they look! You're sure to earn Brownie Points with these gourmet treats!
Treat your guy to some stylish new accessories. SprezzaBox is a men's fashion & lifestyle product subscription service. Each box is guaranteed to be worth over $100 and contains 4-6 products. Items included typically range from a tie and pair of socks, to trending accessories such as cuff links, pocket squares, tie clips, sunglasses, watches, and various grooming products. Recently SprezzaBox rolled out "PYOB" Pick Your Own Box. You can now choose exactly which box to send each month, so they are sure to love what they receive.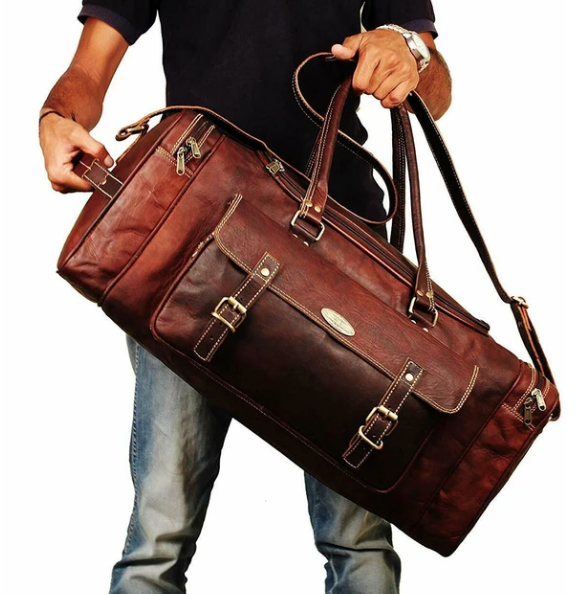 Planning a surprise getaway for your Valentine?  Make sure to gift them this Large 24″ Vintage Leather Weekender from Hulsh Leather to help make it a success.  This leather duffel features a big front pocket along with two sides pockets to carry all your small essentials.  It's a bag can be used for your daily gym workout, overnight weekender bag, or any kind of travel. It offers a rustic vintage look which works well for both men and women.
If your sweetie loves you more than they love sleep, you have a keeper! Sleep is one of my favorite things. Honeydew is the brand that makes my all-time favorite pillow, the Scrumptious Side-Sleeper pillow which have a curved bottom instead of being rectangular. The curve is perfect for side-sleepers because it allows their head to be supported without their shoulder having to fight for space with the center of the pillow. The Scrumptious Travel Pillow is great for side-sleepers who travel and it comes with a pillow case and travel bag included.
Learn more: Honeydew travel-sized side sleeper pillow review.
Buy it: Honeydew.com.

MessyWeekend offers sunglasses and snow goggles that will make a great gift this Valentines Day. With a variety of styles and offerings for both men and women, their products are affordable and high quality. Designed in Copenhagen, each pair is handcrafted with a lightweight, durable material for long-lasting comfort. In addition, for every pair of sunglasses or snow goggles sold, MessyWeekend donates to clean 2 kg of plastic waste out of our oceans!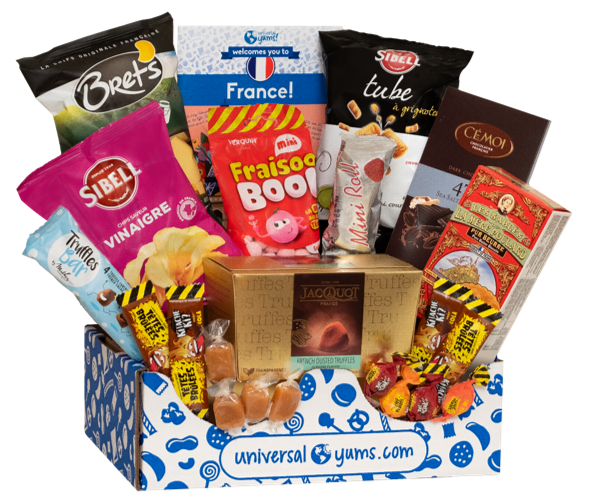 Universal Yums is a company that sends snacks and candies from around the world directly to your doorstep for a one-a-kind experience that mixes the fun of food and learning – all in one tasty box. In addition to unique tasty treats, each Universal Yums subscription box comes with a 12+ page guidebook to amp up the adventure and deliver a full cultural experience.  You can choose to subscribe by the year or month OR give a gift subscription of 1, 3, 6, or 12 months.  Each month you'll enjoy snacks from a different country, which means every experience is unique and fun!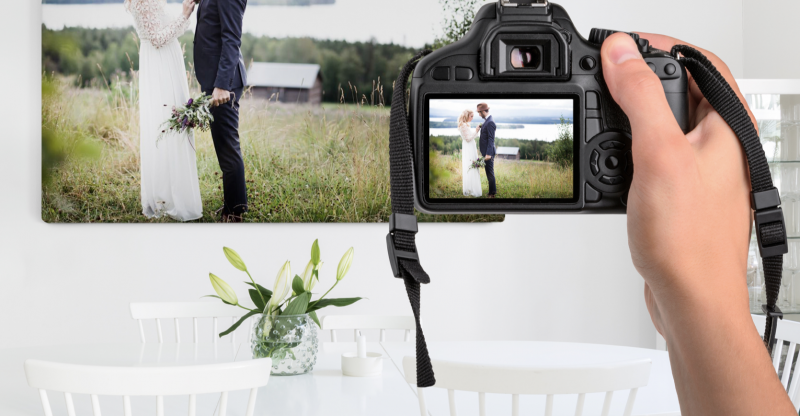 How about a custom canvas print for your sweetheart this year? Photowall is a Swedish company with a passion for design and quality. Photowall provides wall murals, canvas prints and more that are environmentally friendly and do not fade in sunlight. You can choose to upload your own photo for a custom gift, or you can choose from the large selection of art provided on their website. Ordering is super easy; just choose or upload your photo and choose the size you would like. A personalized Photowall canvas is sure to be a hit this Valentine's Day!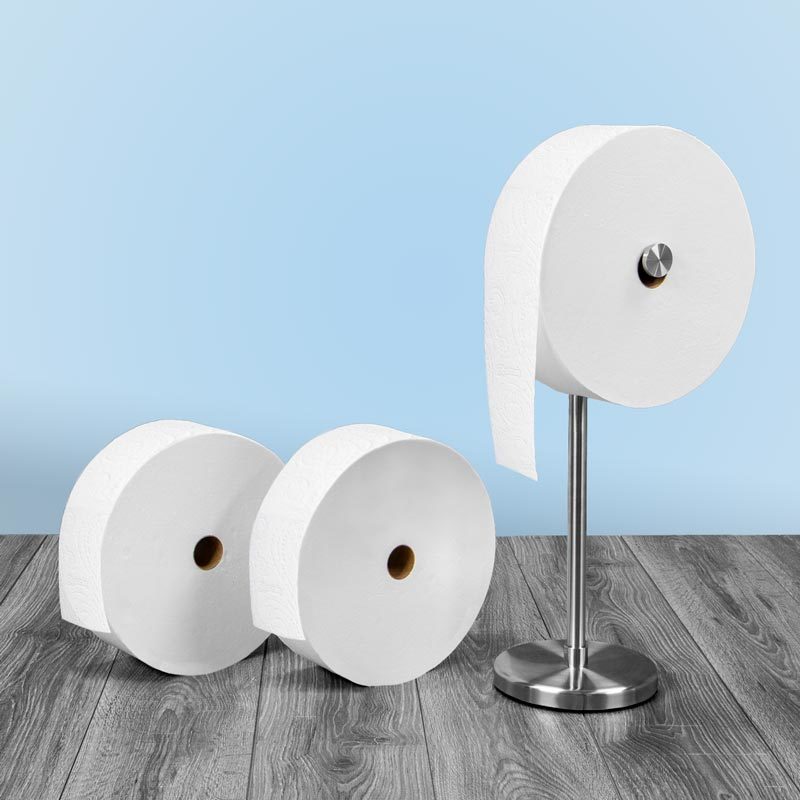 This is a little tongue in cheek, but also practical! The Charmin Forever Roll can be purchased on Charmin.com and is roughly a month's worth of toilet paper in one BIG roll. You'll be sure to get some laughs from your sweetheart when they open this one! However, you can let them know that it really is a gift of love. How, you ask? Well, it's well known that not replacing the toilet paper roll is a cause of arguments in some households. Having 1-month rolls of toilet paper means fewer times to change the roll and fewer changes of nagging or arguing about changing it! Plus the stand that comes in the starter kit is super easy to put a roll on, it just slides right on, nothing to take apart or put back together.
Buy it: Charmin.com.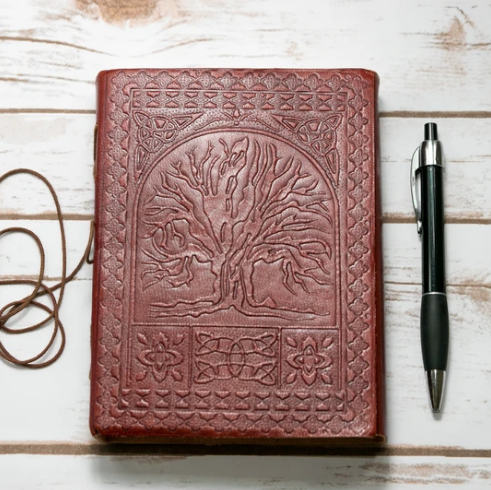 Soothi has a variety of awesome gift items including this high-quality, genuine leather journal that is embossed with the Tree of Life. This particular journal is encased in a rich brown leather cover and has an extended flap that can be used as a bookmark.  It also comes in a blonde leather option.  Also featuring a string tie closure and stitched in paper, you'll love how this journal features an old world feel.
Crated With Love is a date night subscription box that helps you create super fun and unique date nights in the comfort of your home. Each box includes four or five date night challenges or activities along with all the items you will need. Every box comes with a theme, such as I Love You A Sloth, Tropical Escape, Date Night Down Under, or Game Show Date Night. Crated With Love's goal is to help inspire laughter so couples can reconnect and create quality time together. Crated With Love boxes can be purchased as a one time gift or as a monthly subscription. Through Valentine's day you can get a year's worth of dates for less than $200!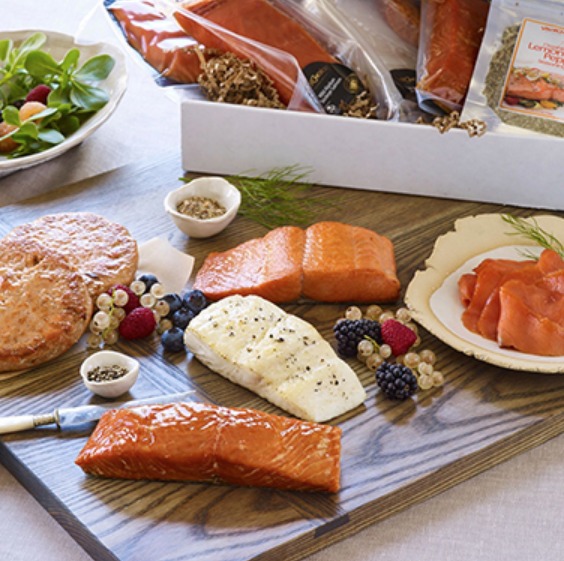 Perhaps a romantic seafood dinner in sounds like just the perfect Valentine's Date idea this year?  Vital Choice offers a variety of boxes including this Vital Starter Pack.  Each box includes these six favorites-
~Wild Alaskan Sockeye Salmon – two 6-oz portions, boneless, skin-on
~Wild Alaskan Halibut – two 6-oz portions, boneless, skinless
~Wild Sockeye Salmon Burgers – two delicious 4-oz patties 
~Smoked Wild King Candy – one 5-oz portion 
~Wild Alaskan Sockeye Nova Lox – one 4-oz package
~Organic Lemon-Pepper Seasoning – one 2.5-oz pouch 
Vital Choice was founded by a former Alaska fisherman — Randy Hartnell — with a sharp focus on healthful, sustainable seafood of superior quality and purity.  So the quality and taste you receive is impossible to replicate at large stores.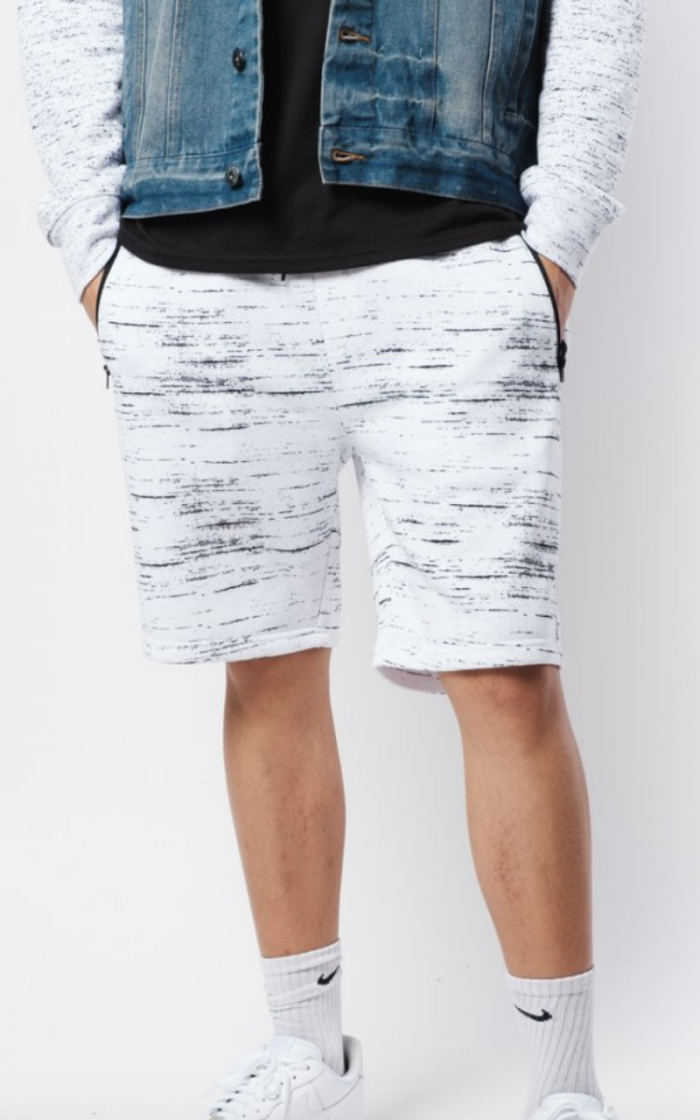 How about some cozy new clothing for your hunny? Brooklyn Cloth offers some great gift ideas for guys this Valentine's Day. Fleece shorts are super popular this year. Made of ultra-soft 100% polyester fleece material with side zipper pockets to keep all of his valuables safe and secure. These 'White Streaky Print Fleece Zip Pocket Shorts' offer a true to size fit that hits at the knee level. Available in sizes small to extra-large. Perfect for working out at the gym, running errands, or lounging around the house.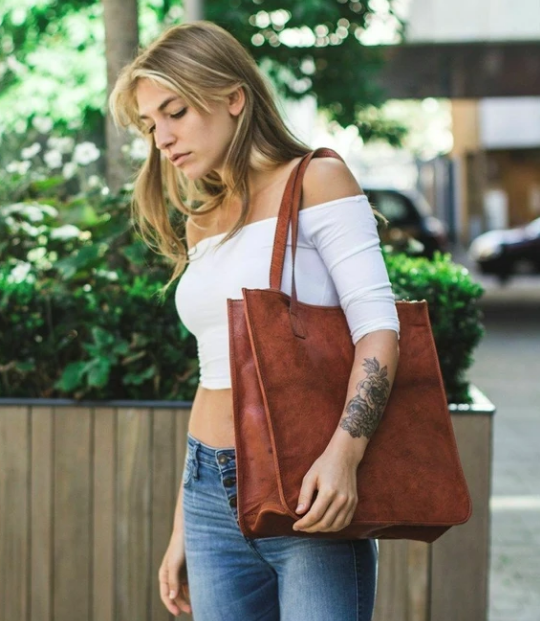 For a practical and fashionable accessory, the Hulsh Leather Classic Leather Tote is a great choice.  It offers a conveniently spacious pocket for all your essentials.  You can carry this bag as a shoulder bag, shopper, or handbag.  Made of 100 % genuine leather and beautifully handcrafted to help make a statement.  This is one gift that will be used for years to come!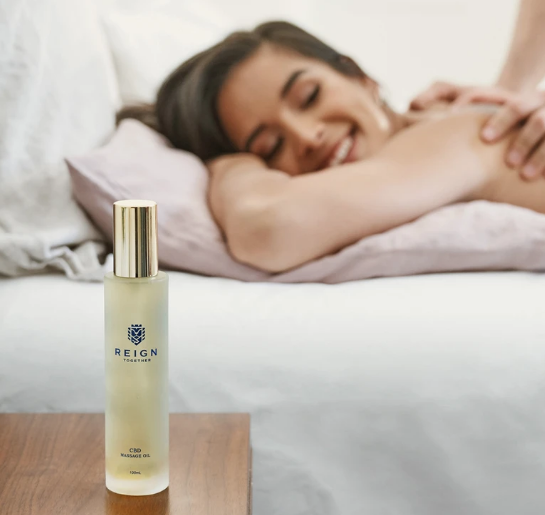 End the night with the best massage ever.  This nourishing Reign Together CBD Massage Oil is expertly formulated with a broad-spectrum CBD oil (THC free), geared to provide a deeply relaxing experience.  It consists of a 100% natural formula which is designed to reduce stress, relieve sore muscles, and moisturize the skin.  Created to help improve the quality of time we spend together in our intimate relationships.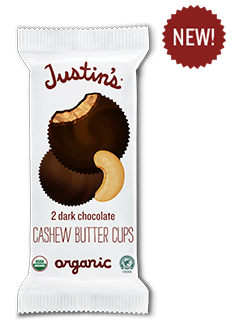 These delicious Dark Chocolate Cashew Butter Cups will have you begging for more.  Melt in your mouth deliciousness that will have you obsessively thinking about cashews, cashew butter, or cashew-related treats.  They are a USDA organic certified product and are free from gluten, eggs, fish, and wheat.  Which means that most people, even those with dietary limits, can enjoy this wonderful treat.
Make your lips extra kissable and irresistible with Beessential Lip Balm.  It's the ONLY Lip Balm I use!  And now you can make up your own custom gift tin.  Chose one flavor, or go crazy and chose five different flavors for those days when you need to change things up. Beessential's Pick Your Own Lip Balm Gift Tin is the perfect present for friends, family, teachers, the babysitter or just bee-u-tiful you!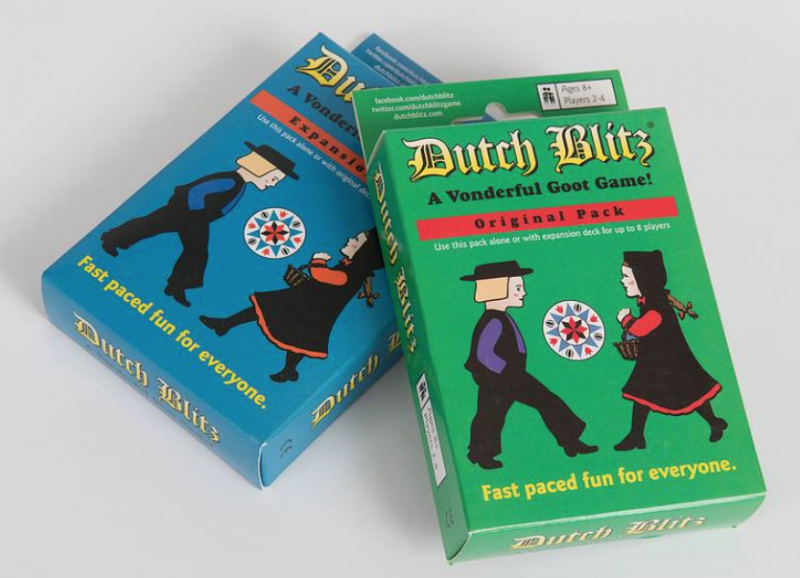 A little competition with your love this Valentine's Day is sure to bring laughter and fun. Dutch Blitz is a highly interactive, highly energetic, family-friendly card game that will test your skills, smarts and speed.  It's a fast-paced game that demands players think fast and act even faster. It also demands that they keep an eye on their competition.  And there's nothing wrong with a little friendly competition.  You won't even notice you're exercising your brain because you'll be having so much fun!  Dutch Blitz is an addictively fun game that you'll bring with you everywhere you go.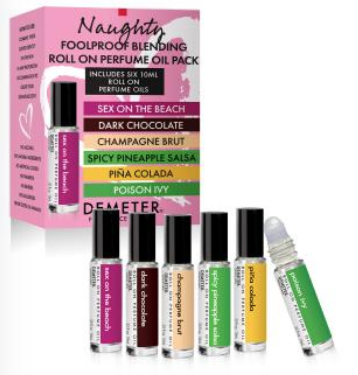 At Demeter, your fragrance is all about you.  Which means you're in control with what scents you'd like to layer and mix together.  This Naughty Foolproof Blending Oil Roll On Perfume Pack delivers six irresistible scents that will have you feeling sexy and sensual.  Scents include:
~Sex On The Beach
~Dark Chocolate
~Champagne Brut
~Spicy Pineapple Salsa
~Piña Colada
~Poison Ivy
Layer these Oh-So-Naughty scents directly on your skin in any combination or proportion to create YOUR signature scent.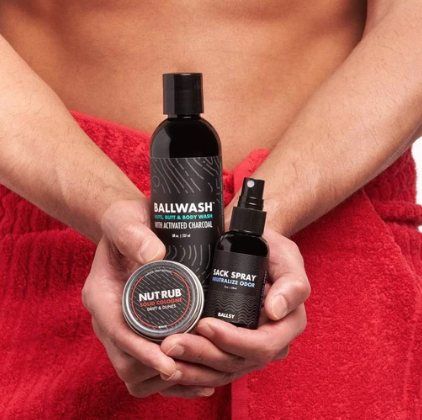 Telling your sweet Valentine that you are nuts about them has never been easier than with the Ballsy best-selling gift set which includes
~Ballwash- The product that started it all for Ballsy, the original activated charcoal nut, butt & body wash featuring several essential oils & plant extracts.
~Nut Rub Solid Cologne- The way natural cologne should be done. Solid, portable and ready for action on any and ALL parts of your body.
~Sack Spray- Sack Spray delivers a refreshing pH balanced blast to the nuts that neutralizes odor while helping deodorize, sooth and moisture your most prized possessions. Great for your balls & body.
Enjoy an unrivaled and delicious flavor experience with Loacker Quadratinis.  They take delectable up a notch with five light, crispy wafers enveloping four layers of smooth cream in a vast assortment of irresistible flavors. These bite-size, crunchy cubes will tempt you to enjoy more than one. Flavor varieties include: hazelnut, chocolate, vanilla, dark chocolate, lemon, coconut, raspberry-yogurt, cocoa & milk and blueberry-yogurt, along with ltalian Blends – Espresso, Tiramisu, and Cappuccino.  Always made with reach ingredients and never any artificial flavors or preservatives!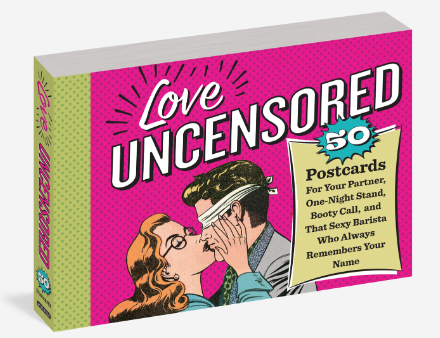 Someone may be getting lucky tonight and it could be YOU if you play your postcards right! Love Uncensored is full of 50 awesome postcards for you to pass out to your loved one.   They offer colorful—and sometimes off-color—ways to say, "I love you." Or, at least, "I want you." The method of delivery is up to you—in the mail, slipped under a door, packed in a lunch.  The possibilities are endless!  However, the reaction will be one of pure joy!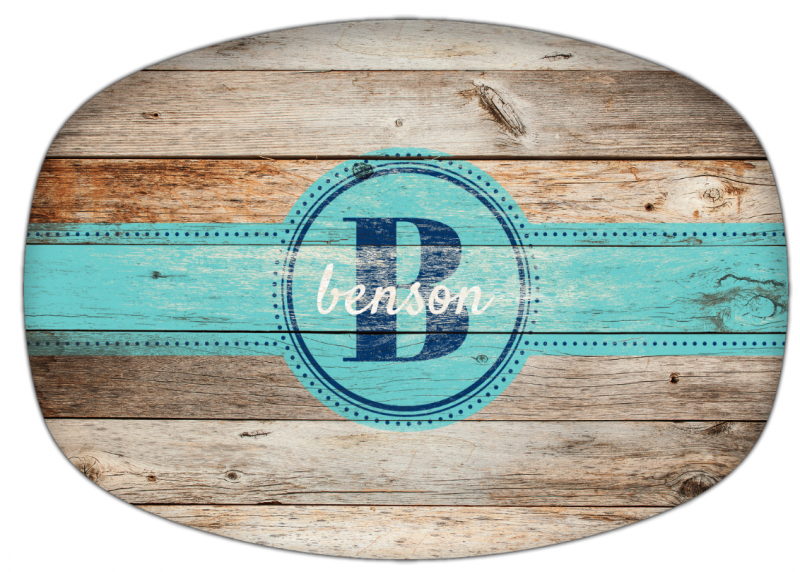 Celebrate your love this year with a customized Faux Wood Grain Platter.  Add your family name, initials, or a loving nickname to have a one-of-a-kind gift that will really shine.  It's easy to choose colors on all design elements with any color of your choosing.  You can even enter in your own html color codes if you'd like.  There are no personalization fees on your platter so the price you see is the price you pay.  Plus, it ships for free!  The platter's dimensions are 14″ x 10″ so it would be the perfect size to serve up a lovely snack or meal to your special person this Valentine's Day.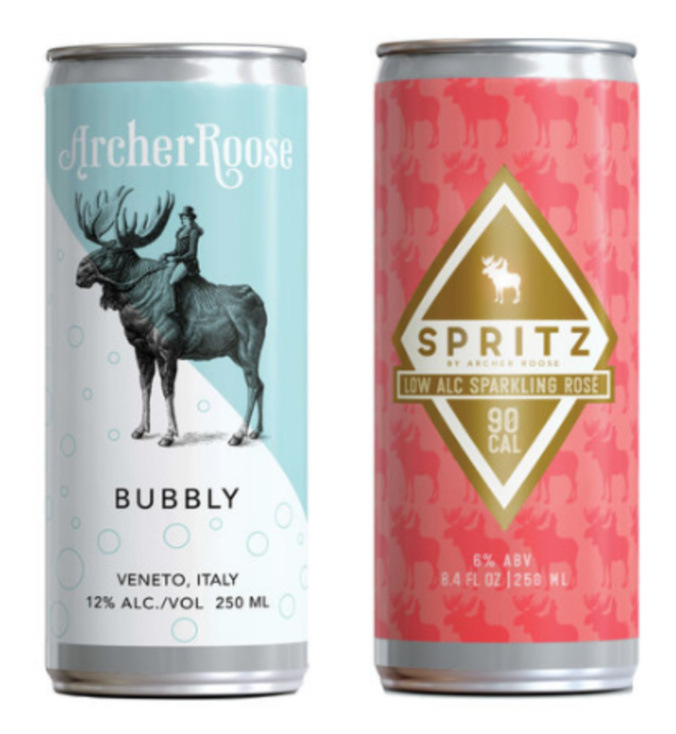 The Archer Roose portfolio is crafted to bring you delicious fan favorites while tickling your taste buds with our more daring releases.  The Bubbly is a can of delicious goodness that hails from Veneto, Italy, the true birthplace of Prosecco. It's frothy, and fruity — a perfect for choice for simply sipping and savoring.  The Rosé from Provence is a crisp and refreshing lighter alternative.  With less calories and half the buzz, its perfect for all summer session activities.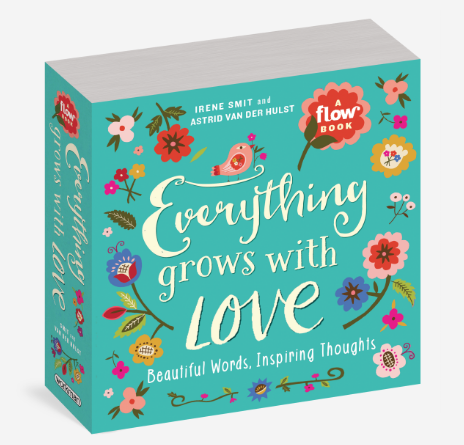 A perfect gift for a great friend. Everything Grows With Love: Beautiful Words, Inspiring Thoughts offers an uplifting and visual celebration.  Each page strives to celebrate the beauty of love and friendship:
A Gift of Love…
…in words that encourage, inspire, affirm, and lift up, in quotes and sayings and private thoughts that put a bloom in the heart of the reader.
A Gift of Beauty…
…in hand-lettering and calligraphy, in paper-cuts and colorful collages, in drawings and prints—and in the joy found on every page.
Thoughtful words and sweet illustrations make this book a perfect gift to brighten the lives of friends and family for any occasion but especially this Valentine's Day.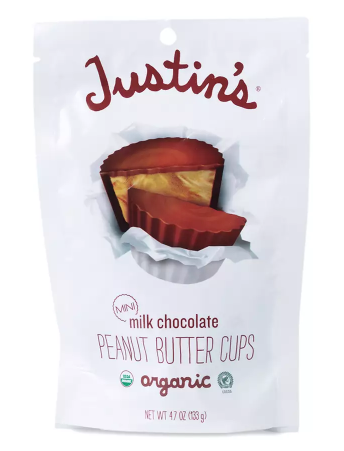 Justin's launched their Mini Peanut Butter Cups in April 2015 and they continue to be a popular treat.  Certified gluten free by the GFCO and featuring the certification stamps clearly displayed on the packaging, these little peanut butter cups will melt in your mouth.  Made from Rainforest Alliance Certified™ cocoa,  they have gone to great lengths to ensure the safety and quality of the farms from where Justin's sources their cocoa.  Additionally, all of Justin's chocolate is organic, so this is one treat you'll feel great about giving!  And these sweet little mini cups are available in dark chocolate, white chocolate, and milk chocolate versions.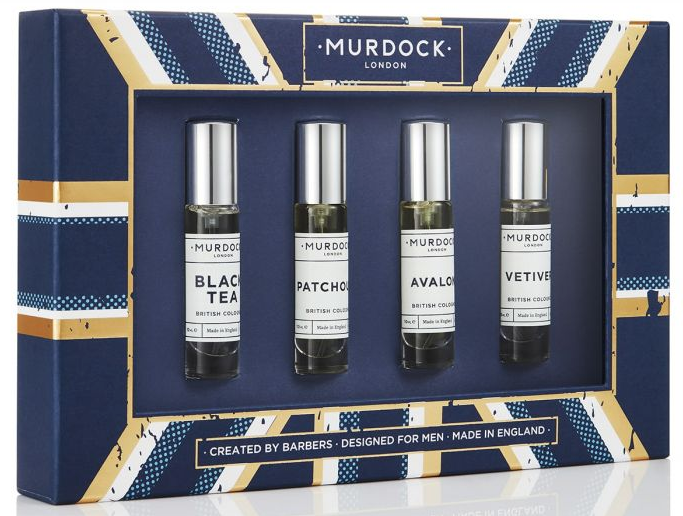 Your man will be smelling amazing in no time with this irresistible Murdock London British Cologne Collection.   A man's wardrobe isn't complete without a fragrance to reflect his taste and character.  This set is designed to compliment modern sensibilities. Flight-friendly for your convenience, the choice is yours to experiment and explore the world with this 4-pack of amazingly enticing colognes.  Created by barbers and designed for men.  This set is sure to become a fast favorite.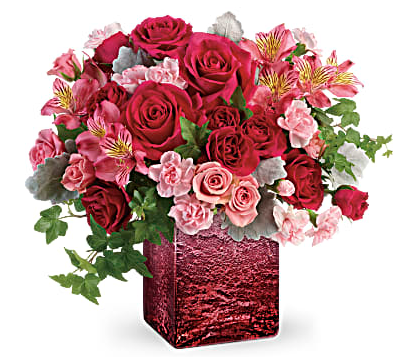 A classic gift, the gift of flowers.  And nobody does it better than Teleflora!  Choose from a wide array of bouquet options including this delightful Teleflora's Ooh La Ombre Bouquet.  There's no denying it this Valentine's Day is a day to impress your friends, family, and significant others with a gorgeous modern show-stopper floral arrangement!  This must-see option features red roses, pink alstroemeria, pink carnations, and green accents.  All are carefully set in a hand-blown glass cube with a metallic red ombre finish. It's a statement-making bouquet that is sure to steal the show this Valentine's Day.
Remember when you first fell in love?  Well, Demeter Fragrnace has captured that feeling in a scent!  With this irresistible, unique, and unusual light floral combination of lemon zest, jasmine, honeysuckle, water lotus and white rose all wrapped into these pick-me-up Shower Gel and Body Lotion bottles, you'll remember that exhilarating feeling once again.  A perfect way to start each day, the First Love collection comes in a variety of products including: cologne, roll-on scent, purse spray, diffuser oil, lotion, and more!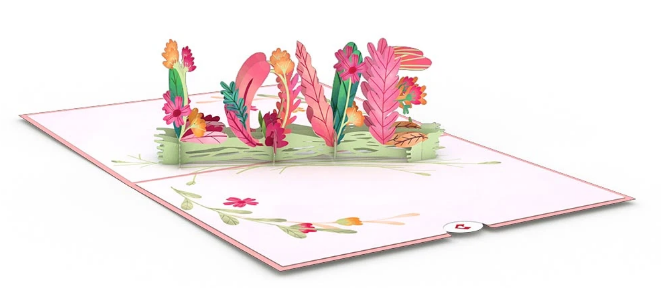 Brand new to the Lovepop lineup, you'll find this Floral Love 3d Pop Card.  With this flora beauty, it's easy to let your love bloom!  Offering a great way to say "I love you" to a special someone in your life, this card will make sure the receiver feels extra special.   And any gardeners will dig the floral elements of this heartfelt design.  A bright, friendly, and special way to let your love grow all year round!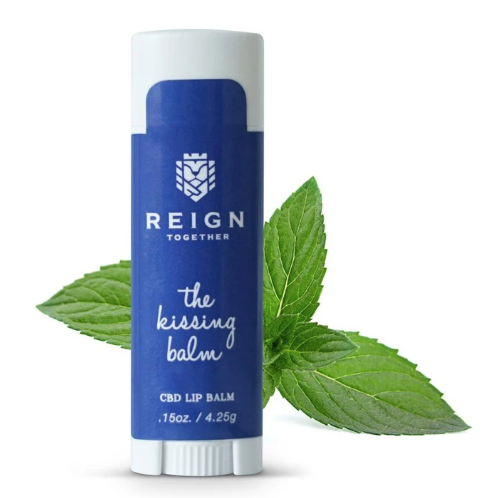 Another great option from Reign Together is The Kissing Balm.  It is formulated with a broad-spectrum CBD oil (THC free), shea butter, and mango butter and can help to reduce appearance of fine lines and provide hydration for soft and supple lips. A dash of peppermint leaves your moisturized lips with that minty tingle – apply with a kiss!  You can apply liberally to lips as needed.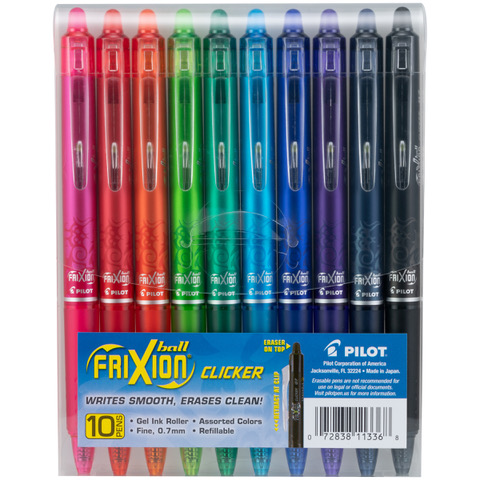 This colorful gift will have your loved one thinking about you every time they scribble down a note. Pilot's FriXion Clicker is America's #1 selling erasable pen and the world's first retractable pen that writes smoothly and erases cleanly. The FriXion line of writing instruments offers unlimited do-overs so you can write, erase and re-write until you get it right. Pilot created thermo-sensitive ink that becomes clear from the heat generated via erasing friction. There's no wear and tear to the paper or messy eraser crumbs.  These pens are vibrant and easy to write with.
Give an energy boost with some mega flavors through Justin's Nut Butter Squeeze Pack lineup!  Eat them plain, spread on a banana, or pour over your snack.  No matter how you choose to serve it up, these naturally delicious flavors will hit the spot!  Available in a variety of delicious flavors including: coconut almond butter, classic cashew butter, maple cashew butter, cinnamon almond butter, maple almond butter, classic almond butter, honey almond butter, vanilla almond butter, chocolate hazelnut and almond butter, classic peanut butter, and honey peanut butter.  Perfectly sized to send your with your love on the go!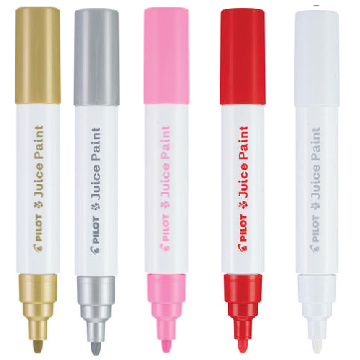 Draw, design, color and captivate with new made-to-create Juice Paint Markers from Pilot. The deeply saturated water-based colors are perfect for personalizing almost anything. Juice Paint is permanent on porous surfaces, from paper to fabric and wood. On non-porous surfaces like plastic, glass, chalkboards and metal, Juice Paint can easily be made permanent or be removed with soap and a damp cloth. So, add a splash of color to all of your favorite things and enjoy ultra-vibrant, easy, odor-free creativity with Juice Paint markers.  Grab all the colors and make a pen bouquet for your favorite crafty love!
Your loved one will love this unique Cool Stick from WildFlower!  It offers a quick and conveniently refreshing relief from muscle, joint, and back pain. It has been scientifically formulated to be the most reliable remedy for everyday aches and discomfort.  Once applied, this all natural, unique blend of therapeutic ingredients will immediately cool and soothe any discomfort for long-lasting relief.  The Cool Stick is a hemp-based CBD product contains less than .03% THC.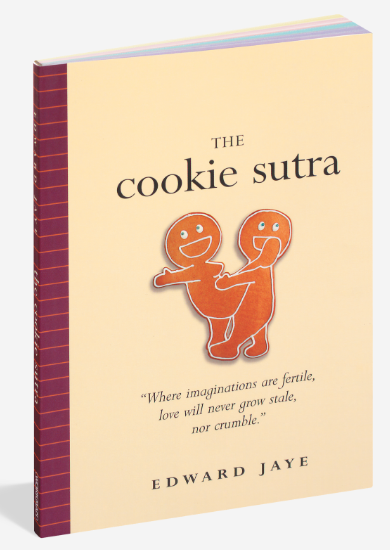 Don't let this innocent cover fool you, this is NO typical recipe book!  Birds do it, bees do it. And guess what—cookies do it, too.  In fact, never have a pair of gingerbread cookies looked so pleased.  Yes, The Cookie Sutra introduces you to a variety of positions including: Pair of Tongs, Pounding the Spot, There is Scissors, Autumn Dog, Tripod, The Wheelbarrow, The Snake Trap, and more. Featuring an unabashed gingerbread couple, who are photographed in unflinching full color, the Cookie Sutra is a recipe for pleasure that is sure to have your loved one looking pleased.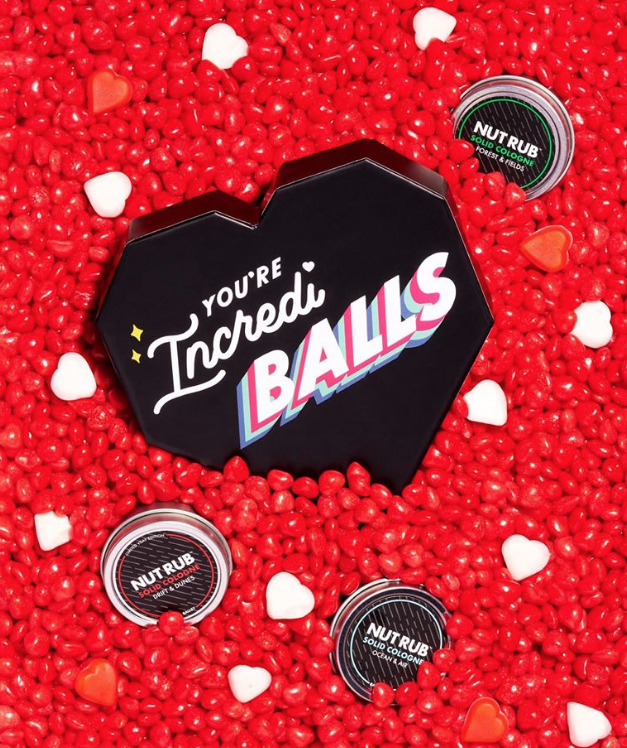 Tired of giving the same old bottle of cologne each Valentines Day?  Then look no further, this "You're Incrediballs" Gift Set includes three fragrances that are perfect for any occasion and guaranteed to be something that you'll both love.  The festive box set includes Ballsy's most popular scents: Forest & Fields and Ocean & Air AND also features the brand new limited edition scent, Drift & Dunes.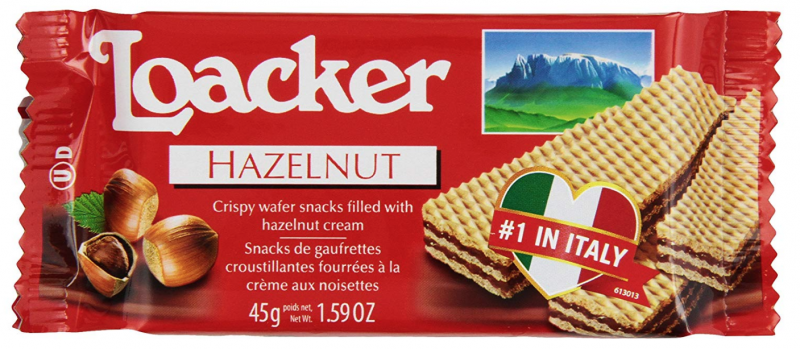 All the goodness you've come to expect of Loacker in a hand pack that goes wherever you go.  Slip in into your loved ones lunch pail this Valentine's Day along with a sweet note. It's perfect for a quick snack wherever you are. Three crispy wafers containing 2 ribbons of delicious hazelnut creme.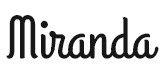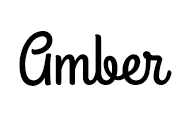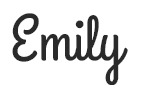 Hi there! I am Emily Evert, the owner of Emily Reviews. I am 28 and live in a small town in Michigan with my boyfriend Ryan and our two pugs. I have a large family and I adore my nieces and nephews. I love reading memoirs, and learning about child development and psychology. I love watching The Game of Thrones, Teen Mom, Sister Wives and Veep. I like listening to Jason Isbell, John Prine, and other alt-country or Americana music. I created Emily Reviews as a creative outlet to share my life and the products that I love with others.
This post currently has 12 responses.