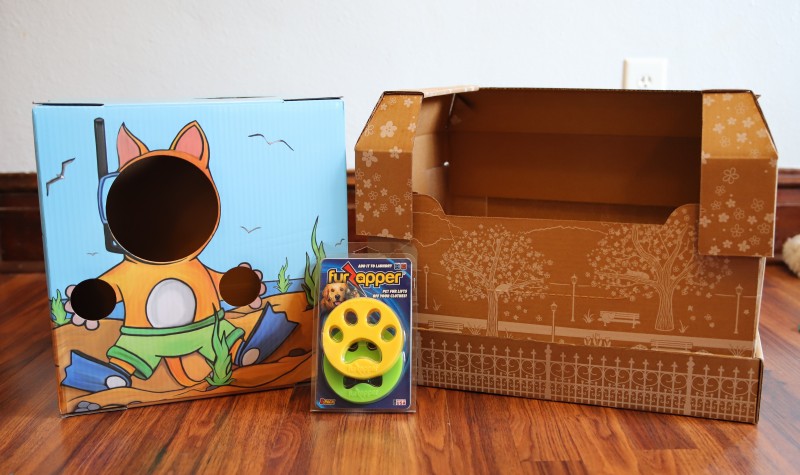 Thanks to Kitty Cardboard, FurZapper, and Kitty Poo Club for sending me product. As always, all opinions are my own.
Even though we've been pretty hunkered down for the past couple months, we still need products for ourselves and our pets! We have two sweet cats, Teddy and Mittens. We adopted Teddy when he was already five years old, and Mittens was just seven months when we got him from the local humane society. They're nine and three years old now, and I'm always on the hunt for innovative products that will make their lives (and ours!) easier. I'm excited to share three products that we recently discovered!
I don't know about your cats, but ours are obsessed with cardboard boxes! Any time we get a package in the mail, our cats immediately claim the box as their own. Kitty Cardboard makes these incredibly fun "cat apartments" in a variety of designs to keep your cats occupied! They're perfect for napping, hiding, or playing. You can also add a fun feather toy at checkout for the ultimate combination! Kitty Cardboard is coming out with new designs all the time, so be sure to check them out and choose your favorite.
The next product I'm super excited about is the FurZapper! We're spending a lot more time home with our kitties these days, which means lots more cat hair on our clothes. FurZapper has been a lifesaver! It's a non-toxic, re-usable, hypoallergenic tacky disc that you throw in with your laundry and then move to your dryer to collect fur, hair, and dust from your clothing.
If it sounds simple, that's because it is! Since we have two cats, I like to use two FurZappers in each load of laundry. It's amazing that these discs only collect fur and hair, but don't stick to clothes. I love them and have been recommending them to all my friends with pets, not just cats!
Kitty Poo Club is possibly the product I'm most excited about, though I do love all of them. In short, Kitty Poo Club is a subscription service where you receive a high-quality, pre-filled, disposable litter box each month. You get to personalize your subscription by choosing your litter type, and you can also add food and optional accessories. The litter is non-clumping, has zero smell or odor (big win!), and lasts for thirty days. Plus, how cute is the design on the box!?
Every month your Kitty Poo Club litter box arrives at your door with free shipping! I really hate cleaning out litter boxes, so Kitty Poo Club is a perfect alternative. At the end of the month, just dispose of your box when the new one arrives!
As you can imagine, our cats have been checking out the new products and loving them! Kitty Poo Club makes the litter situation so simple, FurZapper is great for controlling the shedding, and Kitty Cardboard is so fun for both our cats. Plus, we don't need to keep boring cardboard boxes around anymore-Kitty Cardboard is way cuter! And the biggest benefit? All of these products can be shipped right to your door!
What are your favorite cat products?
Let me know in the comments!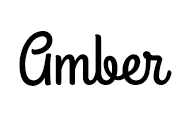 Hi there! I'm Amber, a 30 year old wife and mom of two from central Minnesota. I love to travel and to be outside with my kids anywhere the weather is warm! When I have a spare free moment, I love to read and scrapbook as well as binge-watch Netflix long after the kids are asleep. I drink too much Caribou Coffee and have a real sweet tooth but also try very hard to consume organic foods and use eco-friendly, fair trade products as much as possible. I also love socializing and sharing about my favorite products!
This post currently has 9 responses.