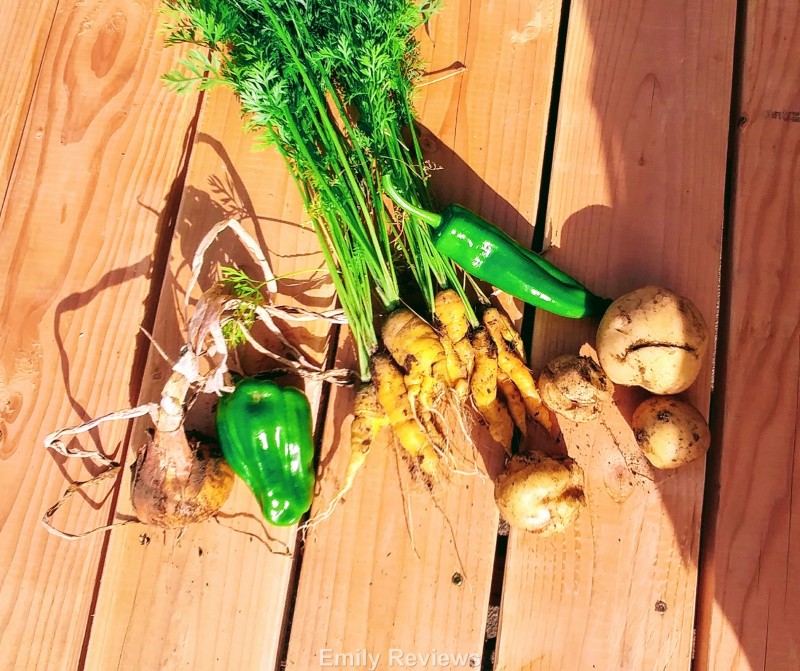 Thank you to Baker Creek for providing me with products to facilitate my blog review. All opinions are 100% my own.
Baker Creek in a family-owned company that offers a variety of over 1200 types of flower, vegetable and herb seeds. They also offer live plants as well as tools and "how-to" instructional books and cookbooks to choose from.
When it comes time for me to plan (and plant) my garden, I always turn to Baker Creek. Their free color catalog makes it so easy…well, actually, it makes it a little difficult because the photos and descriptions make me want everything! I know I'm not the only one who feels this way because their catalog is seen by over 1,000,000 gardeners!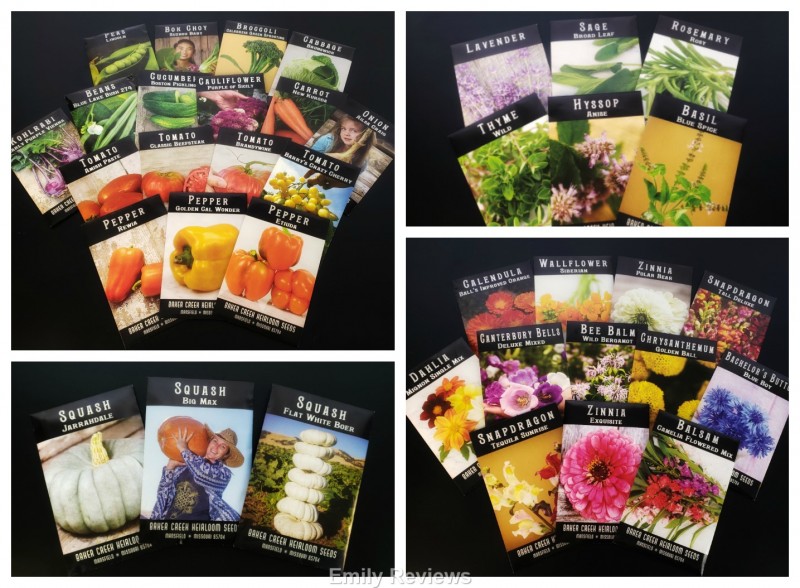 Our family has been gardening for four years now. Every year, we make little changes with regard to what and how we want to plant the garden. This year, we are focusing on vegetables that can be easily stored over the fall/winter without a lot of expense, space, and/or work. To that end, Baker Creek was able to provide us with a wide assortment of seeds which included Lincoln Peas, Calabrese Green Sprouting Broccoli, Blue Lake Bush 274 Beans, Boston Pickling Cucumber, Purple of Sicily Cauliflower, Amish Paste Tomato, Classic Beefsteak Tomato, Brandywine Tomato, Barry's Crazy Cherry Tomato, Heart Tomato, Rewia Pepper, Golden Cal Wonder Pepper, Etiuda Pepper, Ailsa Craig Onion, Rogue Vif D'Etampes Pumpkin, Suzhou Baby Bok Choy, Brunswick Cabbage, Early Vienna Kohlrabi, Kuroda Carrot, Jarrahdale Squash, Big Max Squash, and Flat White Boer Squash.
When we plant our garden, we include beautiful flowers and delicious herbs too. We place the flowers and herbs between or at the end of the rows of vegetables. Baker Creek was able to provide us with seeds of Agastache, Hyssop, Snapdragons, Bee Balm, Calendula, Wallflower, Sage, Dahlia, Canterbury Bells, Rosemary, Chrysanthemum, Bachelor's Buttons, Thyme, Zinnia, Lavender, and Balsam, for this year's garden.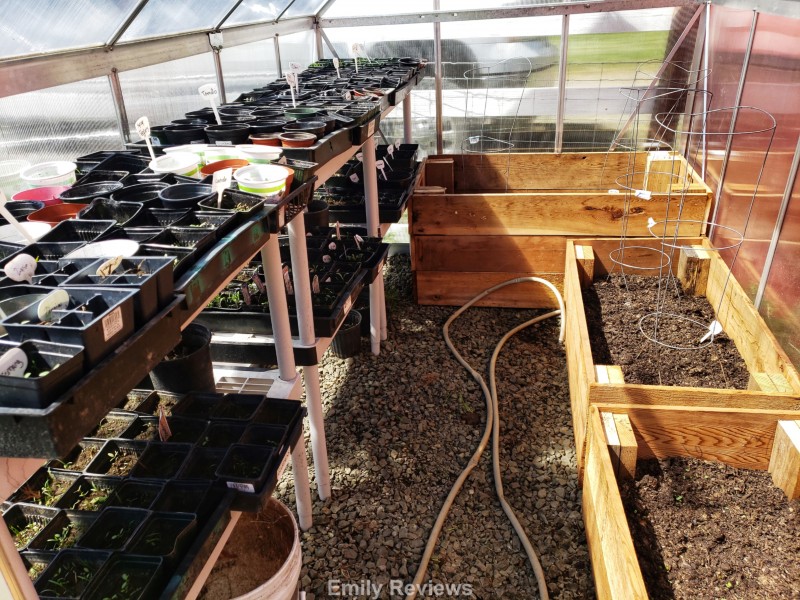 The weather in Oregon has been unseasonably warm. This combined with being in quarantine has allowed me to plant our garden starts early. Planting the seeds is actually my favorite part of gardening. To quote Audrey Hepburn, "To plant a garden is to believe in tomorrow." Planting my little garden seeds brings me great hope for things to come. It gives me peace of mind and helps me focus on what's truly important in life.
If the weather continues to be nice, it won't be long before my garden starts are ready to be transplanted.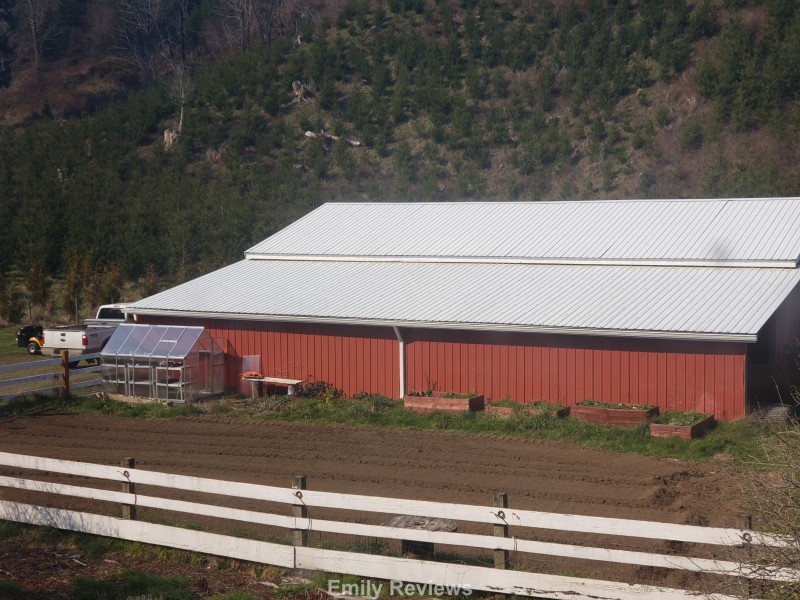 Do you plant a garden? What do you include?
Buy It: Please visit the Baker Creek website to see the great selection of products they offer and convenient shopping locations.
Connect: Don't forget to follow Baker Creek on Facebook, Twitter, and Instagram for the latest product announcements and special offers.


Hello, my name is Laurie. I have been married to my husband for 14 years. We have two young daughters, ages 10 and 13 years old. My family and I live in Oregon so that means we are just minutes from the beach, mountains, and desert.  We love it here and try to spend as much time outdoors playing as we can. When we aren't outside playing, I enjoy reading, baking, refinishing furniture, and other crafts.
This post currently has 6 responses.