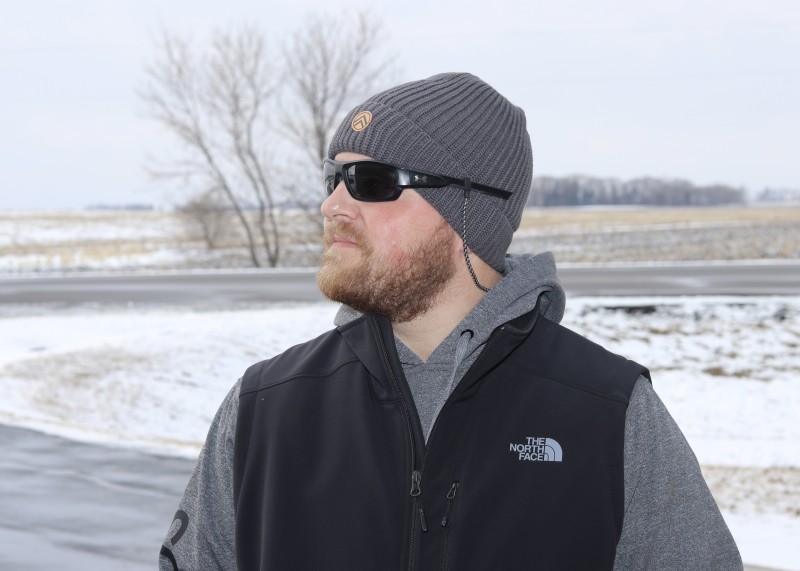 Thank you to SprezzaBox for sending product for review in exchange for my honest opinion.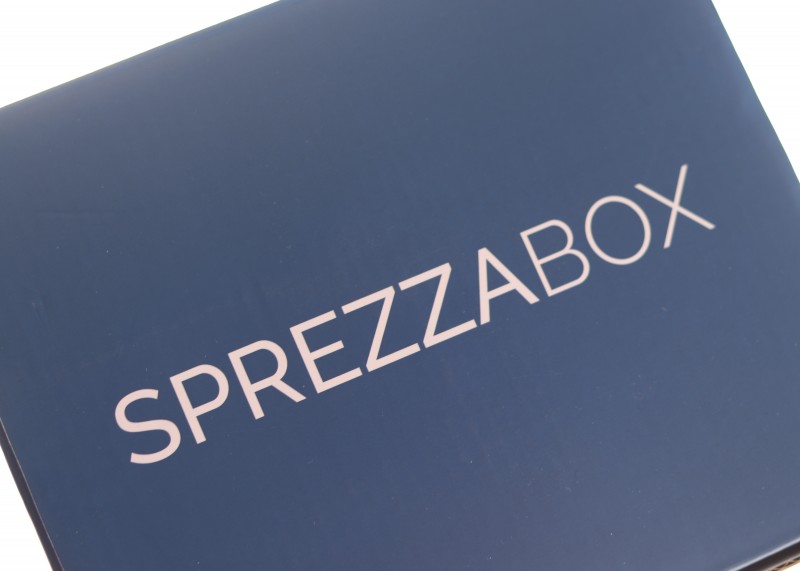 Another month, another SprezzaBox! If you follow the blog you know that SprezzaBox is a men's subscription service. My husband has been receiving boxes monthly for almost a year now. He has received a lot of really neat accessories, fashion, lifestyle and grooming items. Some of his favorite socks have come from SprezzaBoxes. He has also gotten some items that were not quite his style, so he has passed those items on to his brothers – who have been happy recipients!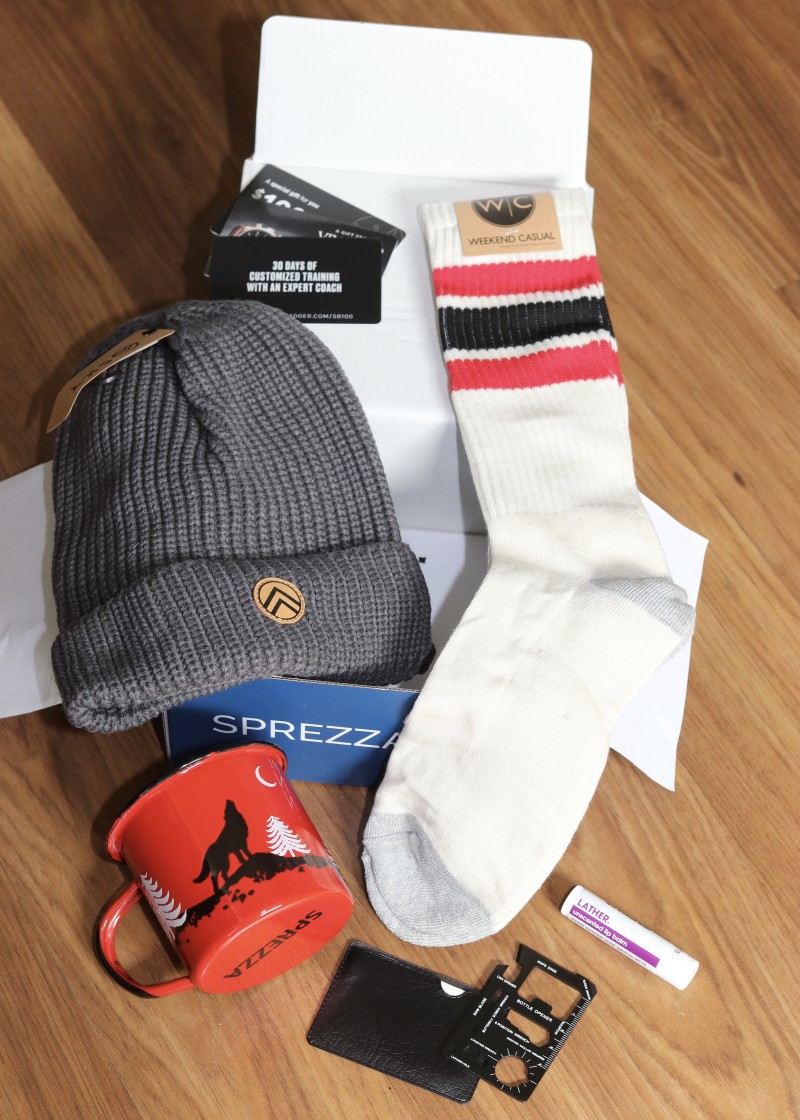 My husband chose from the Pick Your Own Box options again this month. There were at least six box options for him to choose from. Each month costs just $28, but the product value is guaranteed to be over $100 for each box. The box he chose this month was called the Greenpoint.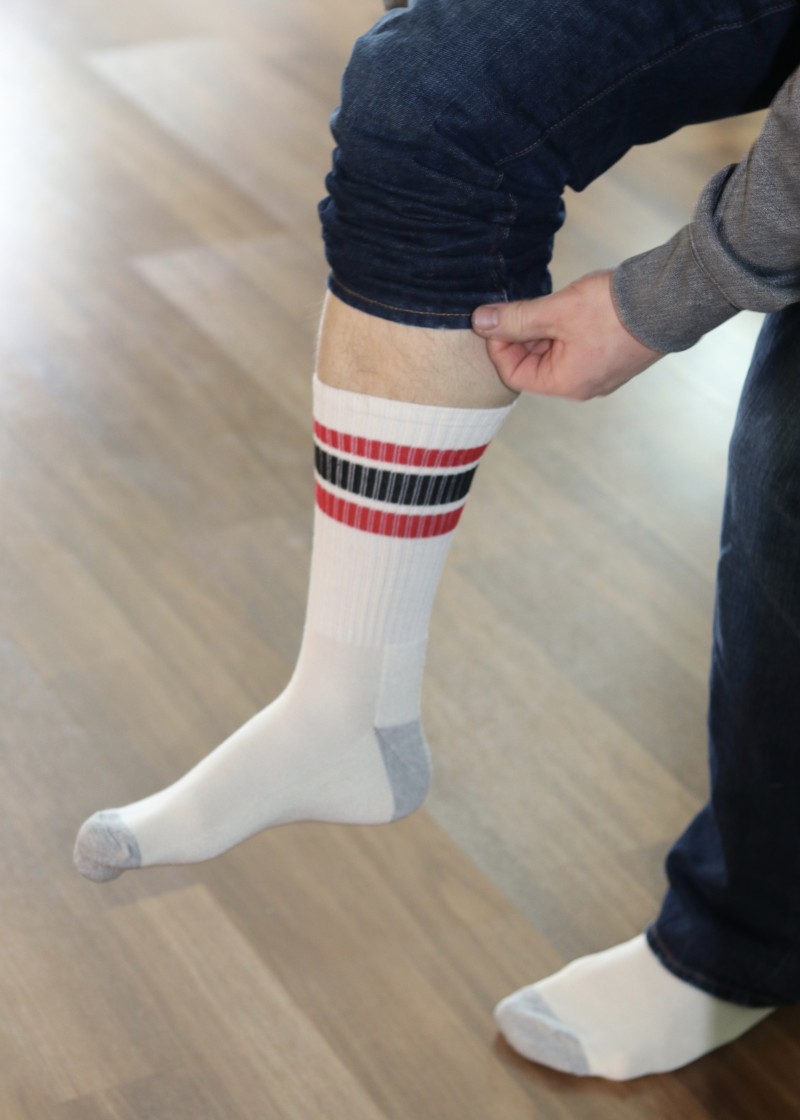 The Greenpoint SprezzaBox included:
~ A Sprezza Wallet Multi Tool – Perfect for slipping in his wallet, this tool will help him be ready for anything!
~ A Grey Knit Sky Outfitters Beanie – Super warm, comfortable and stylish.
~ Unscented Lather Lip Balm – Keep those lips moist and kissable!
~ A Red Forrest Scene Sprezza Mug – Great for coffee, hot cocoa, or any other favorite hot beverage.
~ Red and Black Striped Weekend Casual Socks – Fun, warm and comfortable. Tall height, perfect for wearing in boots.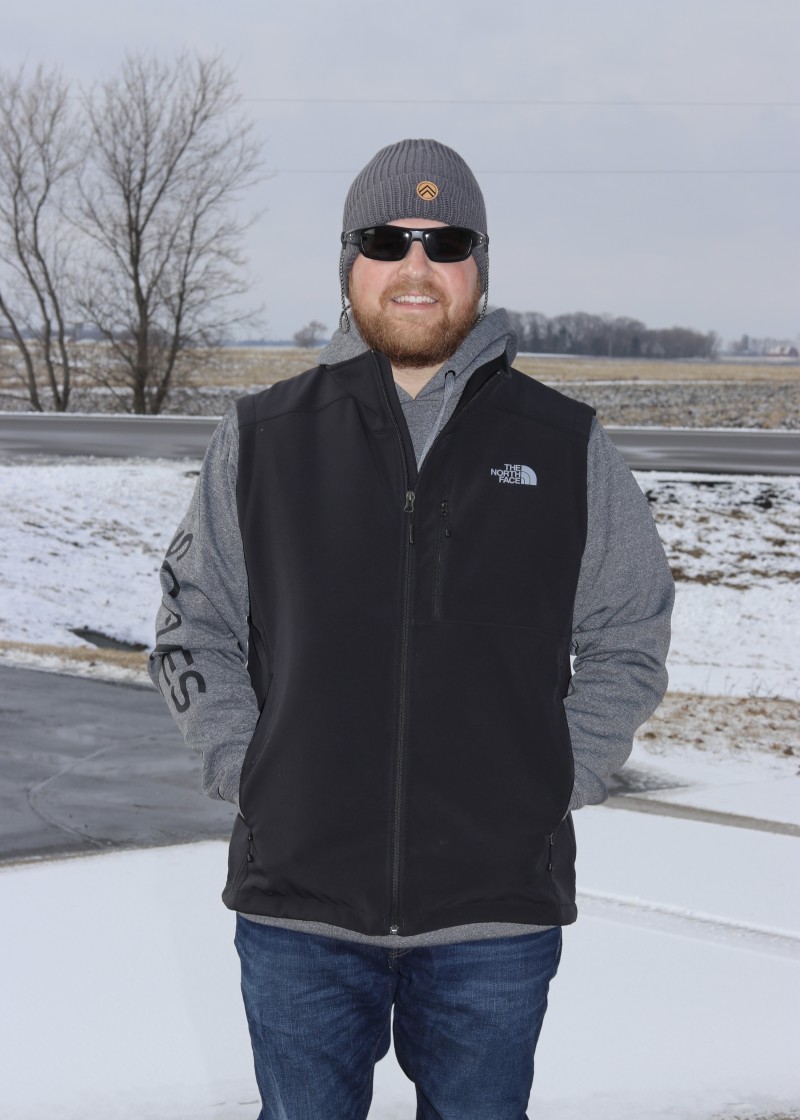 What SprezzaBox had to say about this box, "Whether your idea of adventure is camping in the great outdoors or cozying up by a fireplace, these are the goods you need to make it enjoyable".
Buy It: Head over to SprezzaBox to see for yourself the great selection of products they offer.
Connect: Don't forget to like them on Facebook, follow them on Twitter, Pinterest, and Instagram for all the latest news and promotions.


Hi, my name is Asha. I am 31-years-old and am a nurse by profession. My husband and I have been married for over five years and together we have a sweet four-year-old daughter, a one-year-old son, and a lovable bunny named Caramel. I enjoy spending time with family, taking photographs, scrapbooking, hunting, fishing, cooking and gardening.
This post currently has 6 responses.