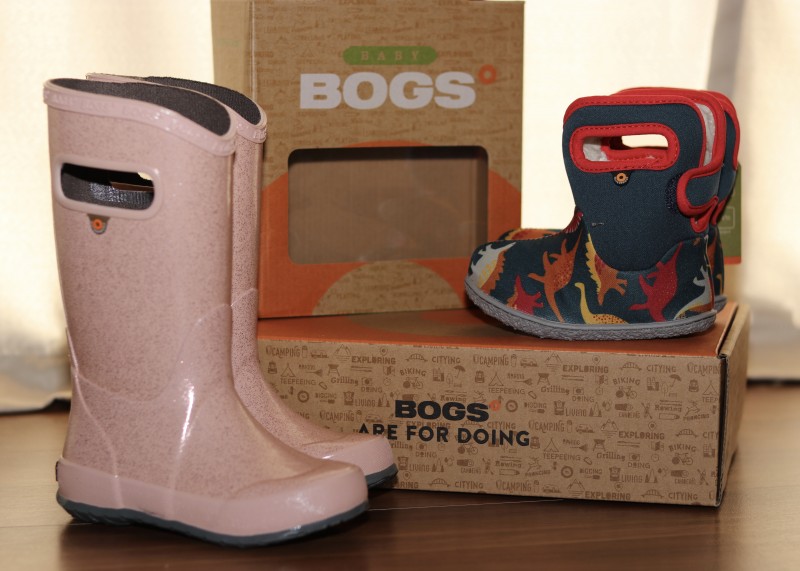 Thank you to Bogs for sending product for review in exchange for my honest opinion.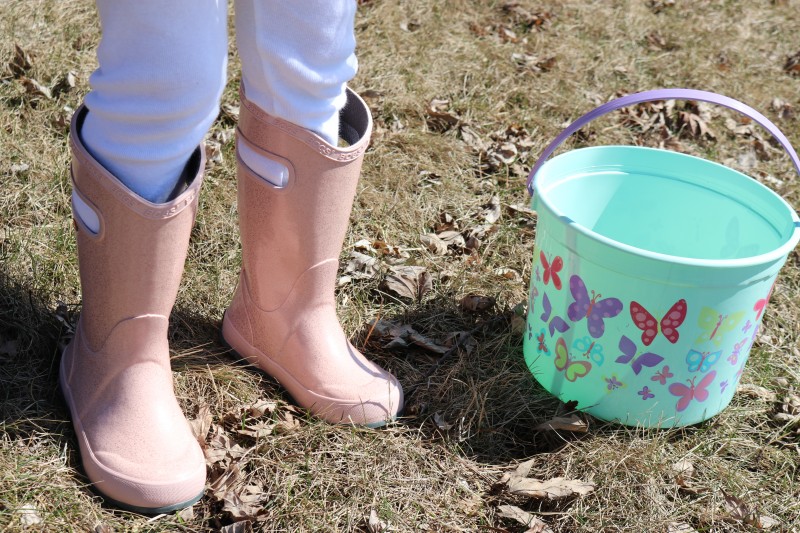 It's Spring! Finally we are starting to see a few green blades of grass shoot up through the brown. My 4-year-old daughter has been itching to jump in some puddles with her new rain boots from Bogs! Unfortunately for her, we've had quite a dry spring this year, so there haven't been any puddles!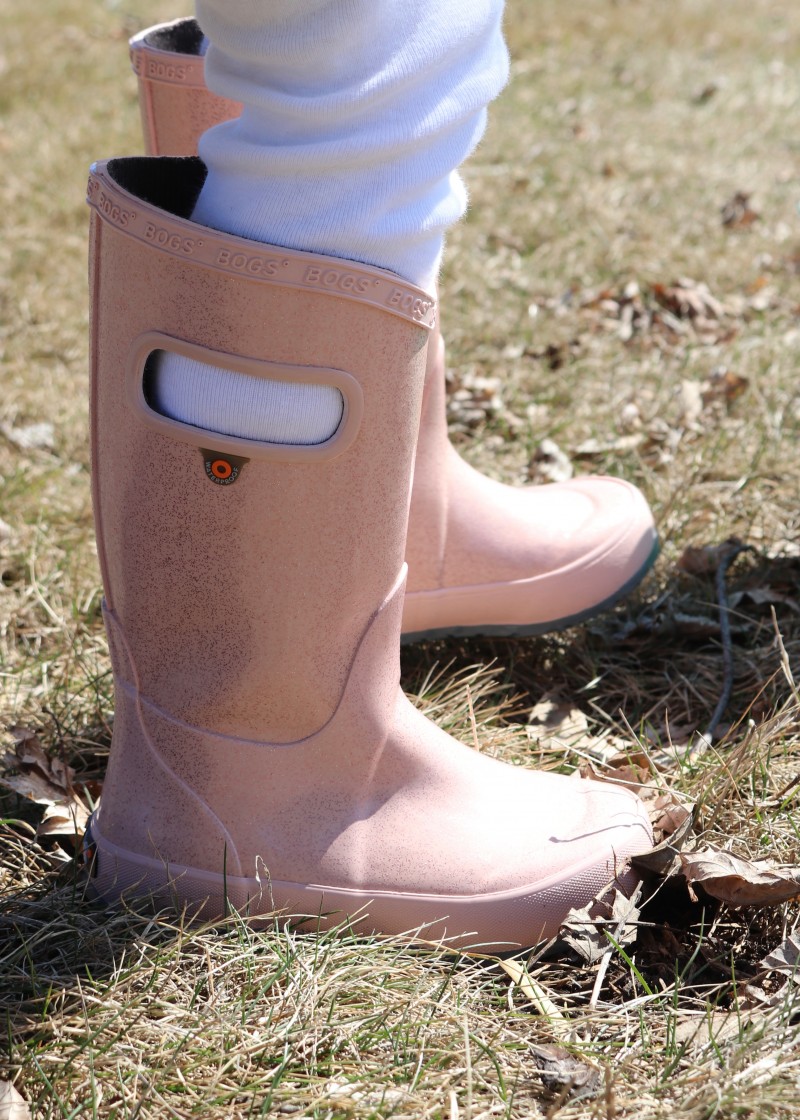 Since all the community Easter Egg hunts are cancelled this year, we decided to do an Easter Egg hunt in our back yard. I was glad to have new Bogs rain boots for both of the kids so I knew their feet would stay dry in the wet grass.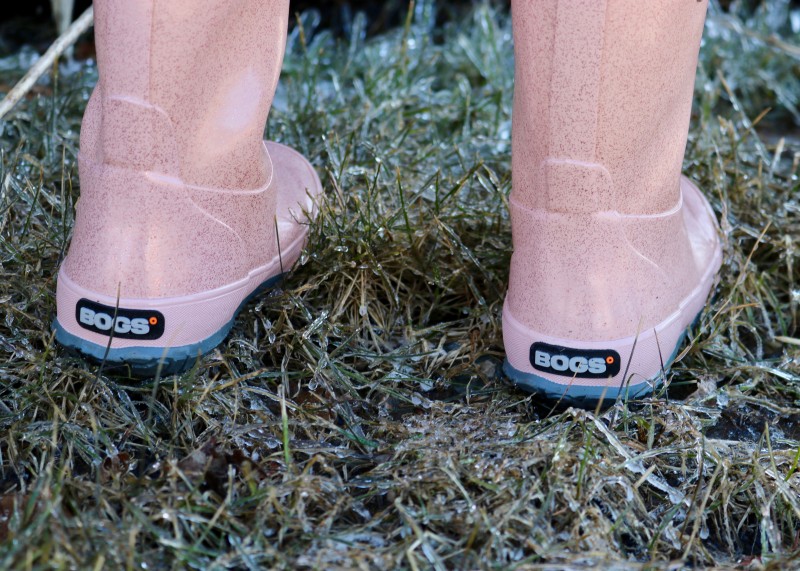 Our daughter's new Bogs boots are the Rose Gold Glitter Rain Boots. They are also available in silver glitter and black glitter. I love that they are 100% waterproof, crafted with ultra-soft and flexible rubber and made of DuraFresh natural bio-technology activates to fight odors. Bogs Max-Wick evaporates sweat to keep feet dry. They are lightweight yet durable and feature a removable EVA footbed and easy on handles. They are super cute too!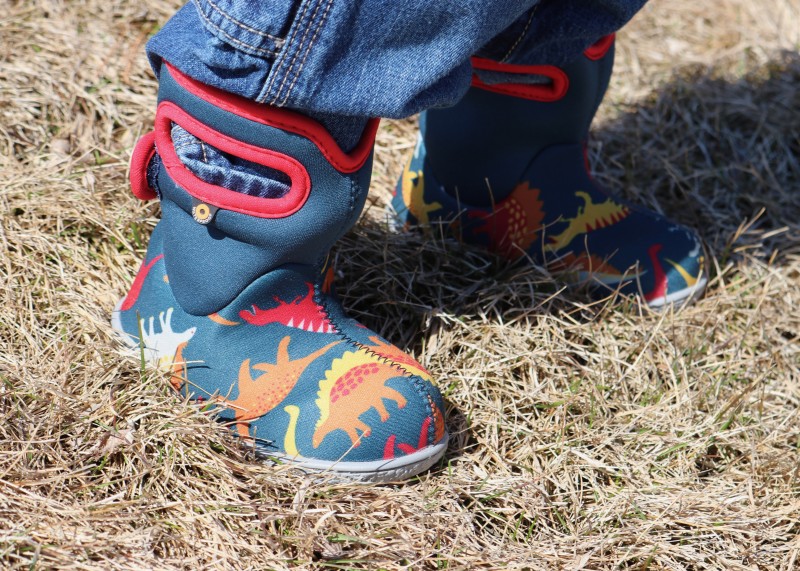 For my almost 18-month-old son I chose the Baby Bogs Dino in Indigo Multi color. I feel good knowing that his little feet are being protected by 3mm Neo-Tech insulation for warmth and Bogs Max-Wick to keep his feet dry. Just like the other Bogs Rain Boots, they are 100% waterproof. Made with a cozy plush lining with DuraFresh bio-technology that activates to fight odors and comfort rated to 14F/-10C. My favorite feature is that they are machine washable!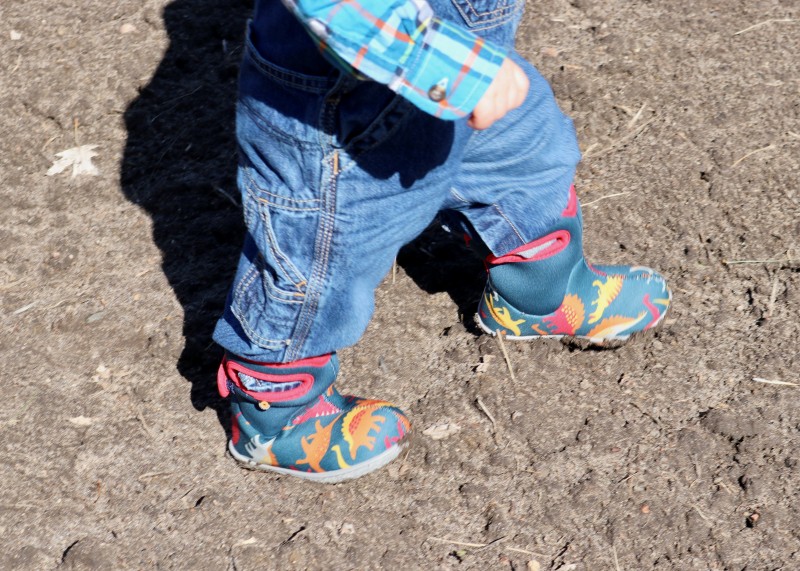 Both kids loved their Bogs winter boots, and now they love their Bogs rain boots just as much. I feel that both the winter boots and the rain boots are worth every penny, and plan to buy only Bogs boots for all of our family members in the future.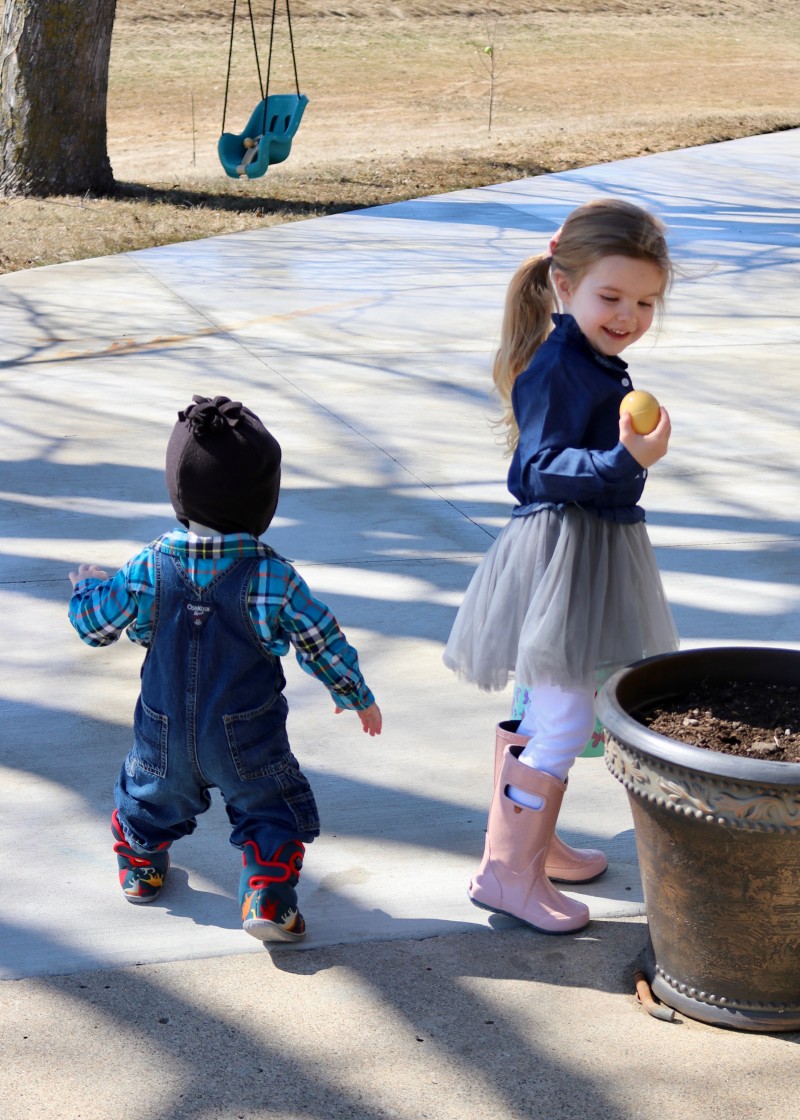 Tell me in the comments: What is your favorite activity to do in your Bogs Boots?
Buy It: Head over to Bogs Footwear to see for yourself the great selection of boots they offer.
Connect: Don't forget to like them on Facebook, follow them on Twitter, Pinterest and Instagram, and subscribe to their YouTube channel for all the latest news and promotions.


Hi, my name is Asha. I am 31-years-old and am a nurse by profession. My husband and I have been married for over five years and together we have a sweet four-year-old daughter, a one-year-old son, and a lovable bunny named Caramel. I enjoy spending time with family, taking photographs, scrapbooking, hunting, fishing, cooking and gardening.
This post currently has 5 responses.