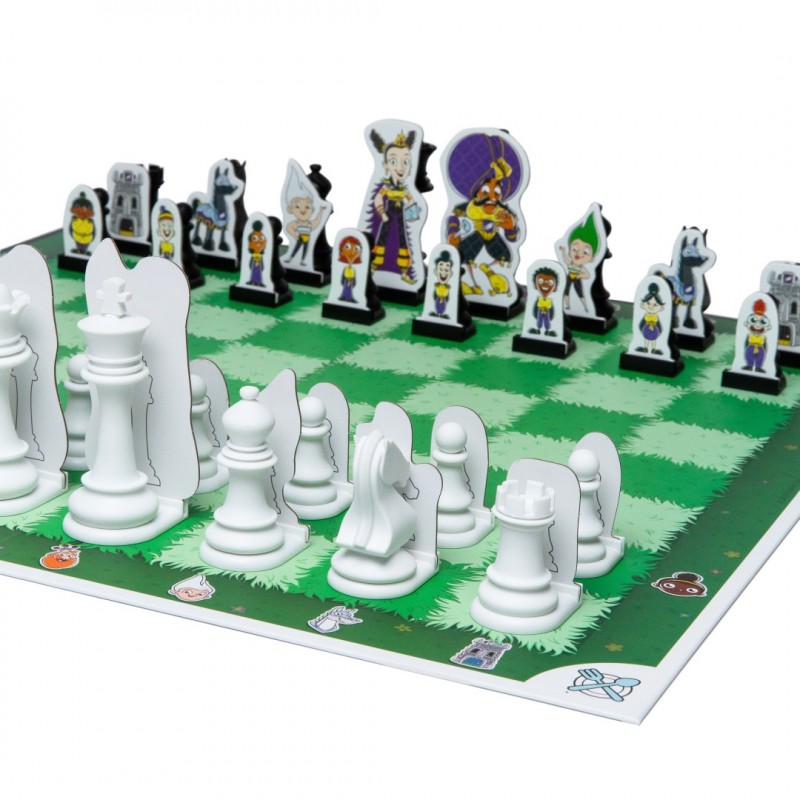 Thanks to Story Time Chess for sending me a copy of this fun game! As always, all opinions are my own.
How is your family holding up during this pandemic? We're doing pretty well over here but are starting to get a bit bored. One thing we've been doing is playing board games as a family more, which is fun for all of us. That being said, I can only play the same games over and over so many times before I start to go a little crazy! When I heard about a new game called Story Time Chess, I knew it would be a big hit with our kids and would make teaching them a complicated game so much simpler.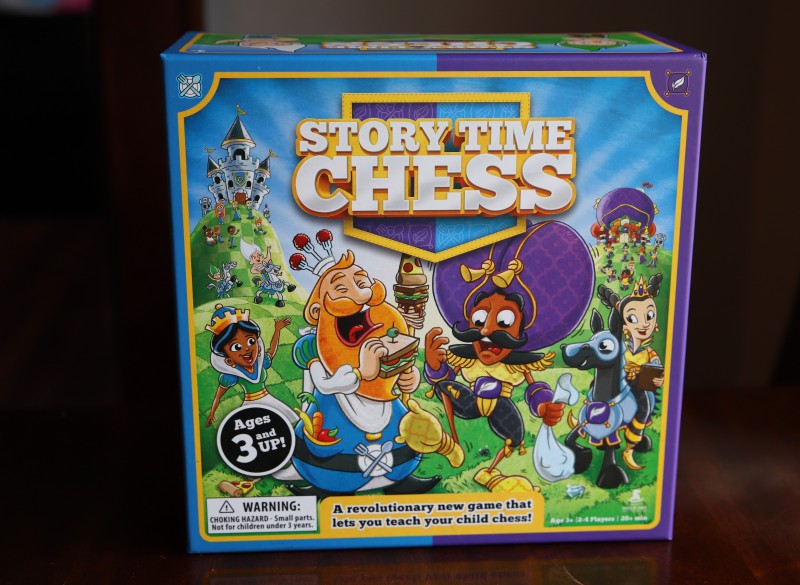 Story Time Chess
Our kids are just four and six, so you may be thinking I'm crazy trying to teach them how to play chess this young. But actually, Story Time Chess was designed to teach children as young as three (!!!) to play chess using silly stories, vibrant illustrations, custom chess pieces, a unique chess board, and an engaging card game.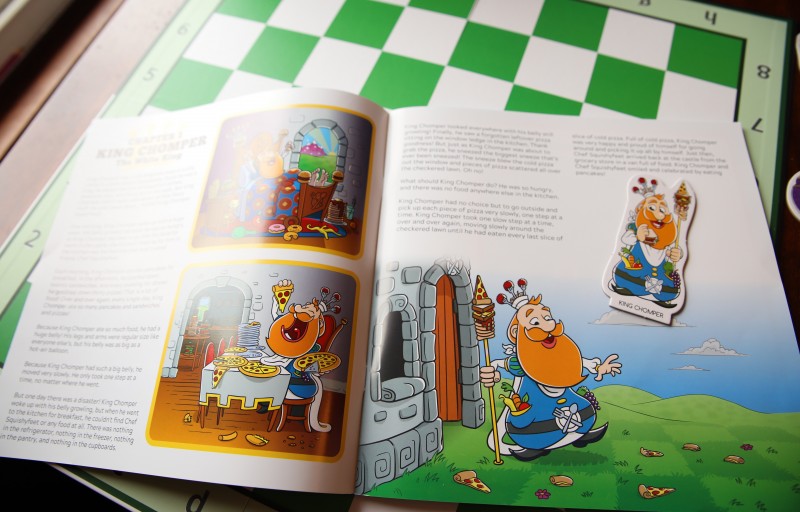 One of the first things I discovered in the game box is this beautifully designed storybook. Stories can be such a powerful educational tool because children have the ability to retain so many details. The storybook that comes along with Story Time Chess is filled with stories that explain the rules of chess in ways that kids can understand, rather than just abstract rules!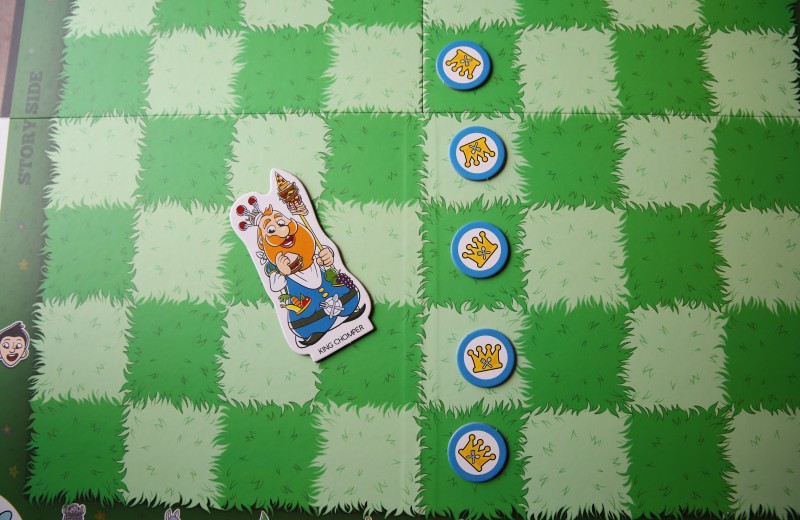 Each chess piece has its own story and exercises that explain how the piece moves in a fun, silly, memorable way. I recall learning how to play chess and finding the different ways each piece can move SO confusing! I wish I'd been able to learn how to play chess with this game, because it would have made more sense and stuck with me better. Each time I play chess, even as an adult, I need a refresher on which pieces can move in what directions. My kids are already starting to pick up on this, even though they're much younger than I was when I learned to play!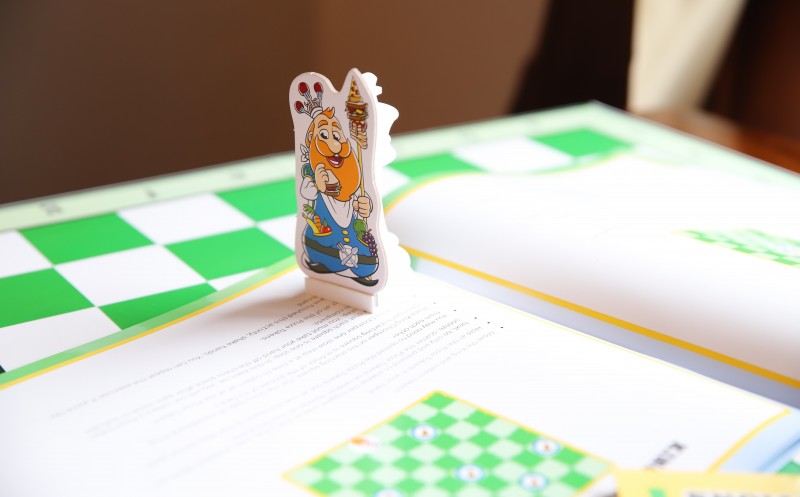 The custom chess pieces are designed to fit cardboard cutouts of each character so children can connect the stories to the pieces more easily. By both seeing the characters and touching the pieces, kids can make the connection about how the pieces move and why. The double sided chess board and custom chess pieces are made from high quality, child friendly materials. They're also regulation size for tournament play. Players can either use the story themed side with all of our characters, or the standard chess side for regular chess.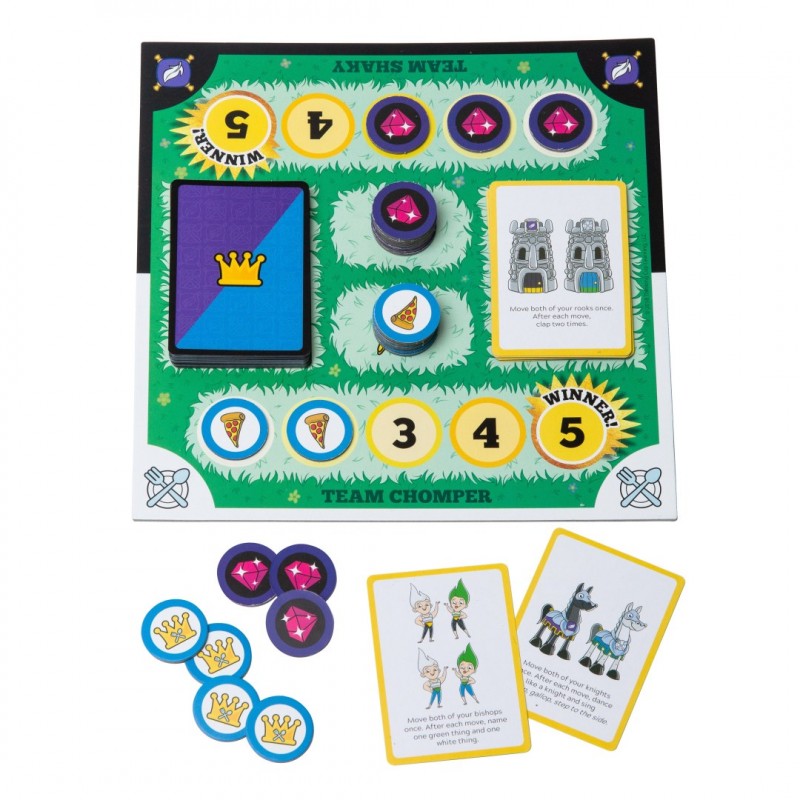 Story Time Chess also comes with engaging mini-games to reinforce the mechanics of the game. With over 30 mini-games to teach children the rules of chess effectively, they're sure to get the basics down in no time. The card game included also encourages kids to use every chess piece! To be honest, I'm learning just as much as my kids are while we read these stories and play the mini-games. I'm definitely going to be playing against my husband to test out my new knowledge!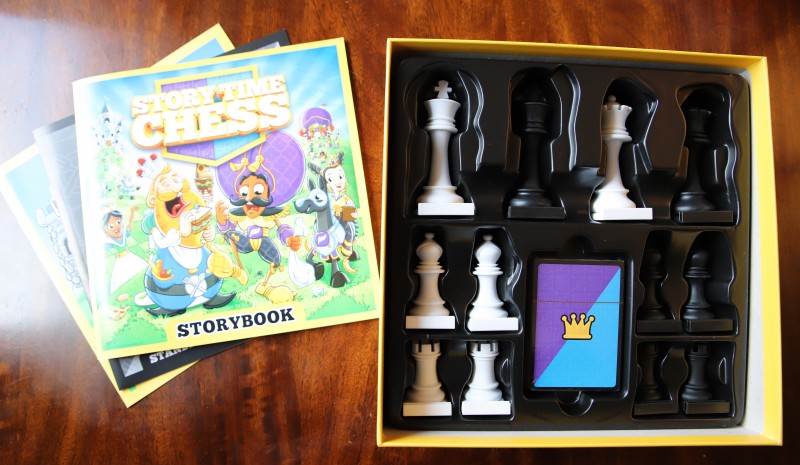 Overall, Story Time Chess is such a fun and innovative way to teach children how to play chess. Playing chess helps children excel by sharpening critical thinking, boosting emotional intelligence, and strengthening academic performance. By teaching children how to play chess at a young age, they can really take advantage of these benefits! Since we homeschool, I can see Story Time Chess becoming one of our best teaching tools. It's also a great game to play since we're stuck at home right now anyway!
Buy it: Story Time Chess – Use code "CHESSLANDIA" at checkout to save 10% by 4/30/2020!
Win it: One lucky reader will take home a copy of Story Time Chess! This is a US giveaway for the 48 continental states, ending 5/7. Enter using the form below, and good luck!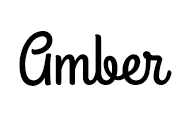 This post currently has 4 responses.