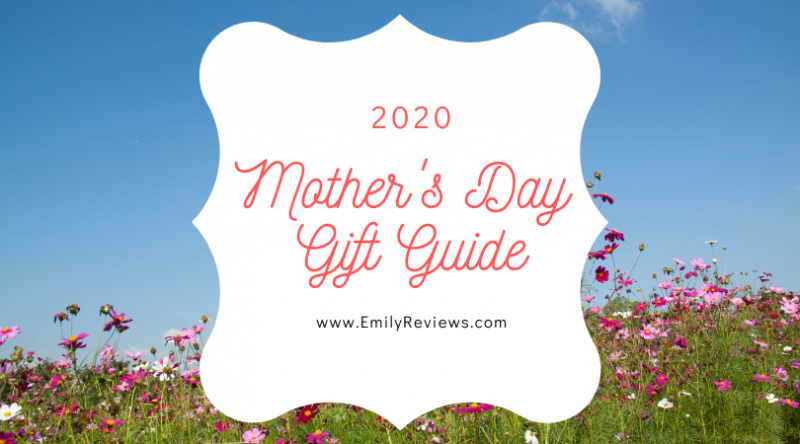 Emily Reviews writers were sent products for our Mother's day gift guide. There are affiliate links in this post. All opinions are our own.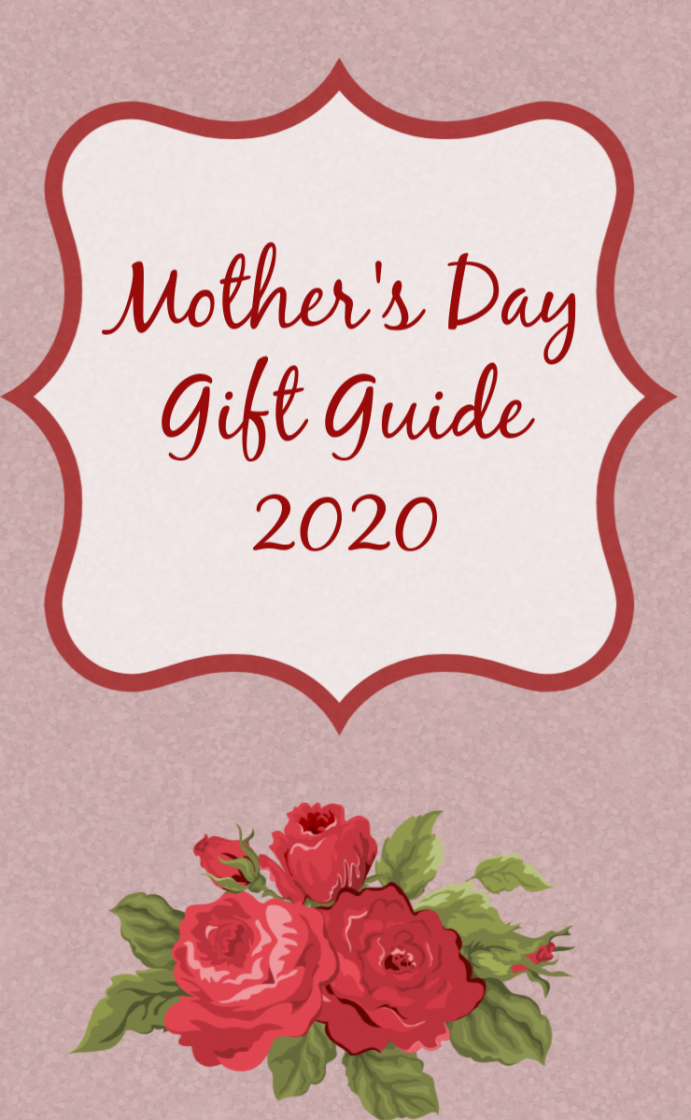 2020 has been a rather unique year so far! I don't know if anyone feels like life is super normal or ordinary right now. Going to the grocery store certainly doesn't feel the same as it did a few months ago. Many parents have had way more time with their children than they usually would during the spring season. I think for most of us, 2020 will stand out as a year that caused a lot of changes. Mother's day will be celebrated a bit differently than in past years, for many of us. More of us will be shopping online, and many of us may be unable to see our parents in person. One tradition we can keep is giving the women in our lives gifts to show our appreciation for the love and nurturing they've given to us over the years. Maybe this year will feel like one where we should really get a meaningful gift, to bring comfort and show our affection when it's most needed. We've teamed together here at Emily Reviews to come up with gift suggestions to help you find the perfect mother's day gift this year. Keep in mind that shipping at some retailer websites is slower than usual, so ordering earlier than usual may be needed this year.
Mother's Day Gift Guide

This Mother's Day, Teleflora is celebrating moms everywhere who have taken remarkable measures to create normalcy for their families during a time of uncertainty with the launch of a new campaign, "A Mother's Love."  Now live, you can enjoy a video sharing real moms who have suddenly taken on new roles at home.  Like always, moms didn't miss a beat when the world turned upside down and they are doing everything they can to make sure their children will remember the love and laughter that made this time a happy time at home.  As always, Teleflora encourages everyone to Love Out Loud this Mother's Day by sending a stunning Teleflora floral bouquet ready to be enjoyed the moment it arrives at her door.  With more than 10,000 member florists in North America alone, Teleflora offers the kind of personal touches, artistry, and expertise you expect from a trusted neighborhood florist.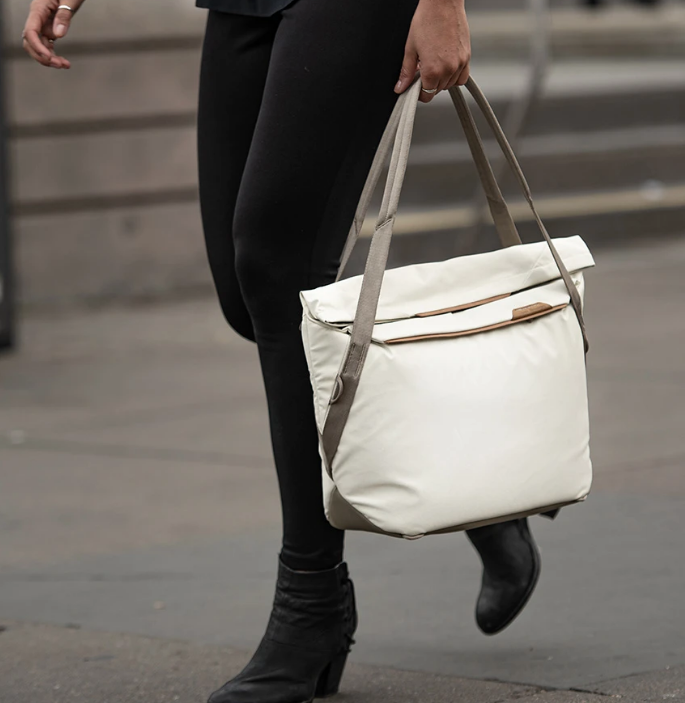 If mom loves being fashion forward, she will swoon over the Everyday Tote by Peak Design!  It's their take on the classic tote bag, but the newly revamped Everyday Tote 15L combines clean aesthetics with thoughtful functionality to protect, organize, and give quick access to your everyday or photo gear.  This bag is absolutely gorgeous and features an extra-wide top access point that seals via magnetic clasp or weatherproof UltraZip.  The inside offers FlexFold dividers which give customizable and protective storage.  But there's also a stretchy internal pocket for sunglasses, plus a 13" laptop sleeve.  The 100% recycled 400D weatherproof shell works hard to keep everything safe; making this the best tote bag out there!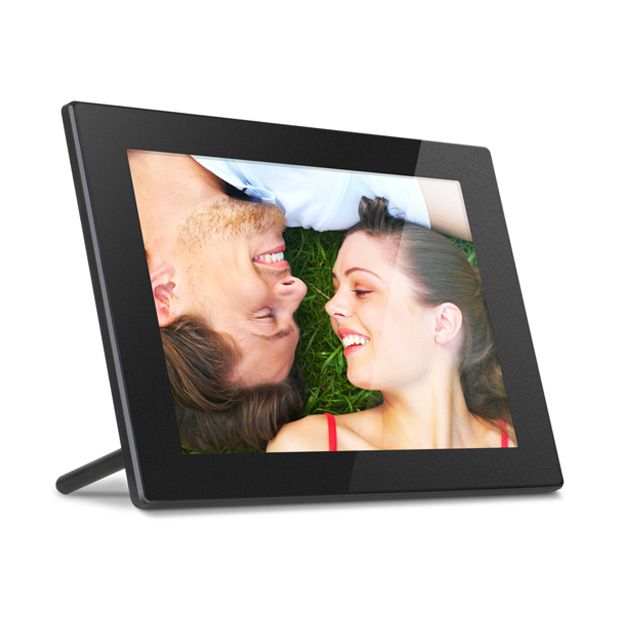 It can be hard to stay connected right now, with many states' stay home orders still in effect. One way to virtually be with mom or grandma is an Aluratek WiFi Digital Photo Frame! With these newly designed frames, you can instantly share your photos by simply connecting to any WiFi network. You can also sync the frame to your Facebook and Twitter accounts or to our photo cloud app, so any image you post with your smartphone or tablet will transfer directly to the frame! This is a perfect way to keep mom and grandma updated with family photos or pictures of the grandkids.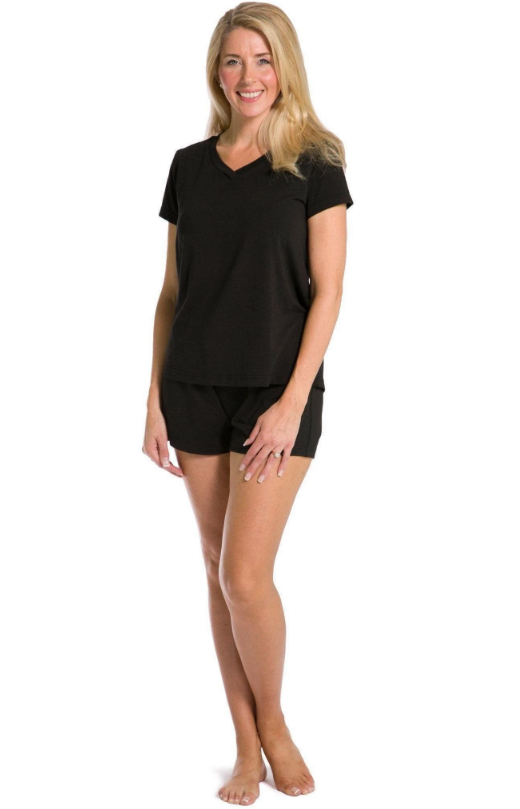 Fishers Finery knows how to deliver the best of the best and that is evidently clear with this Women's EcoFabric Pajama Set With Gift Box.  Featuring a relaxed, v-neck tee and a matching boxer shorts, these pajamas can be worn year round.  The moisture wicking capacity makes them especially great for hot summer nights.  The tag-less design also looks out for mom's comfort.  Very comfortable, mom is sure to get a great night's sleep in these.

Does mom love to cook and bake?  Help make the experience even better with this gorgeous Ello Products Duraglass 9×13 baking dish.  Portable and a perfect choice for potlucks, picnics, meal prep, or just serving dinner to the family.  The crystal clear Tritan lid is designed to deliver an air tight and leak proof performance.  Plus, the borosilicate glass withstands temperature changes without shattering which means you can go directly from refrigerator or freezer right to the oven and then your tabletop.  Freezer, oven, and microwave safe, this awesome dish is available in two color options.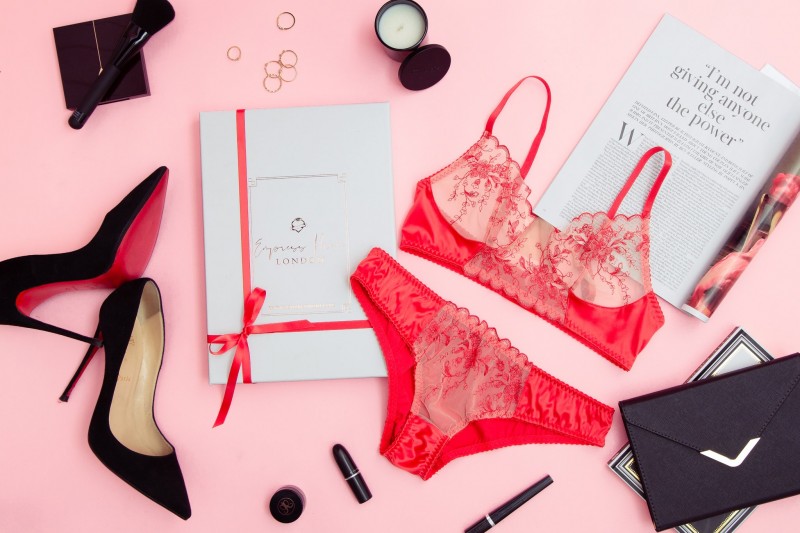 Empress Mimi is a lingerie subscription service that offers a variety of options, and each piece is carefully designed to make every woman feel like an empress. Empress Mimi re-imagines the subscription box model by delivering whimsical and sexy wire-free lingerie designs which inspire and empower. Started in London by an all-female team to celebrate femininity and inspire unconditional self-love in the wearer, packages include everything from delectable undies and delicate jewelry to kimonos, silky negligees, and more.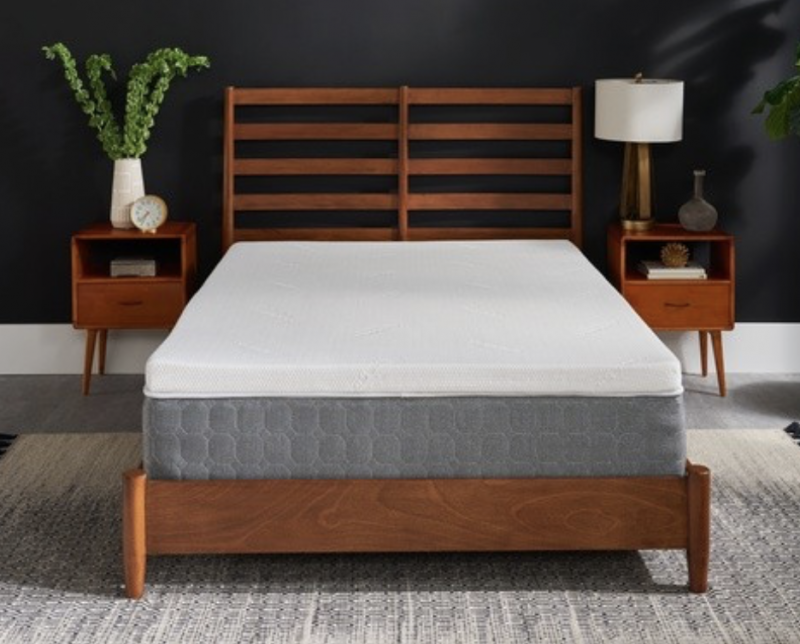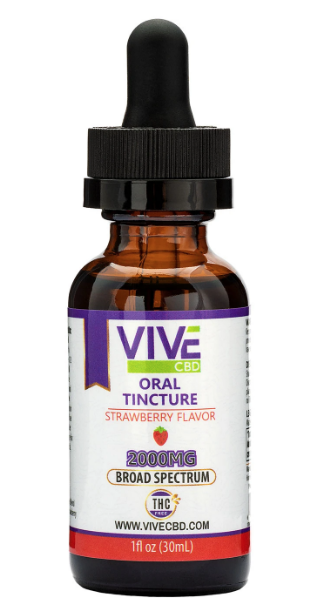 Vive CBD Tinctures are available in a variety different flavors but all work hard to provide quick relief for you.   Because of the naturally-occurring cannabinoids and terpenes within the Vive CBD products, you'll enjoy great results, all without the psychoactive THC ingredient in cannabis.  These great tinctures are available in a 30ml bottles that also includes an oral dropper for easy use and safe travel.  Flavor options include: Natural, Orange, Strawberry, and Spearmint.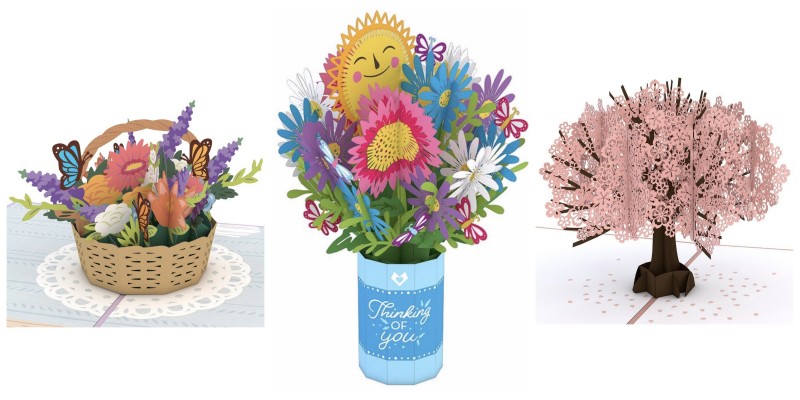 In today's situation of isolation and social distancing, the ability to connect with loved ones is more important than ever. With Lovepop cards, you can share something magical with those you love, even if you can't be together. A Lovepop Card is a gift in itself! These unique cards feature beautiful pop-up 3D paper sculptures. These cards are mail-able, and include a note card for you to express your sincerest sentiments. Lovepop also features full size pop-up paper bouquets. These fit in a large mailing envelope and are perfect for someone who cannot receive real flowers (like those with allergies or immunocompromised). Plus – the beautiful Lovepop flowers will never die.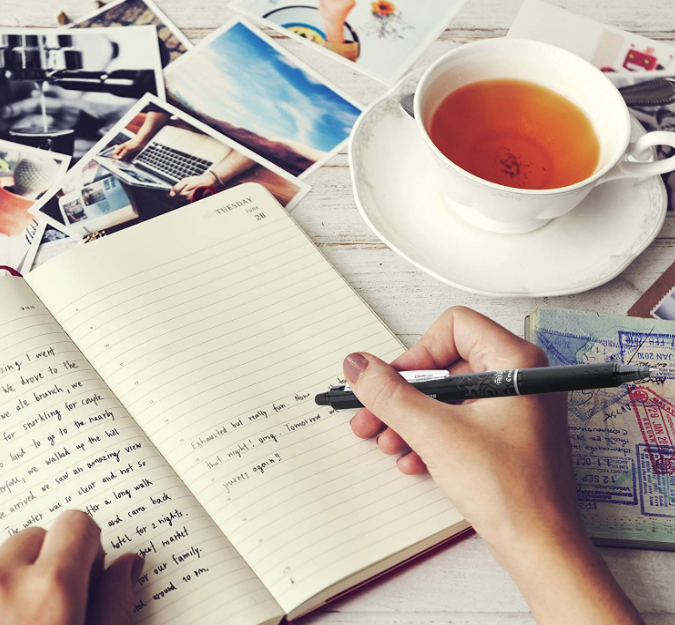 Grab a 7 or 10 pack of the amazing FriXion Ball Clicker Pens and tie with a bow and card for mom this year.  FriXion writes smoothly just like a regular gel ink pen but allows you to erase cleanly, and rewrite until it is just right. The unique thermo-sensitive ink disappears completely with erasing friction. These Erasable Pens are available in a variety of colorful inks and point sizes that are great for making lists and staying organized as well as just bringing some extra color into life.   FriXion offers more than a pencil ever could!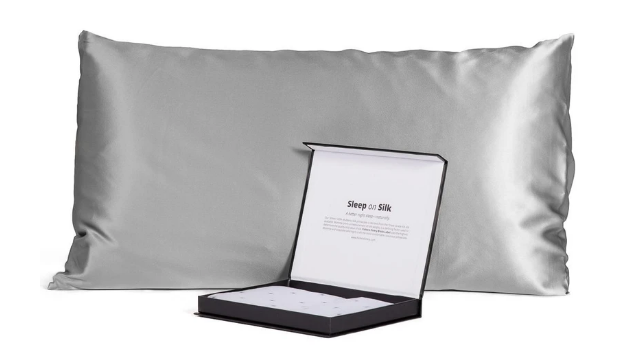 This uniquely designed 100% Pure Mulberry Silk Pillowcase incorporates a side entry—slightly offset— which allows this pillowcase to be used as either a sham or pillowcase. Featuring an oversized envelope flap ensures the pillow will remain securely inside your pillowcase as well as allows you to sleep on either side with optimal comfort.  This pillowcase comes wrapped in a gorgeous gift box and is available in standard, queen, and king sizes as well as in 4 color options.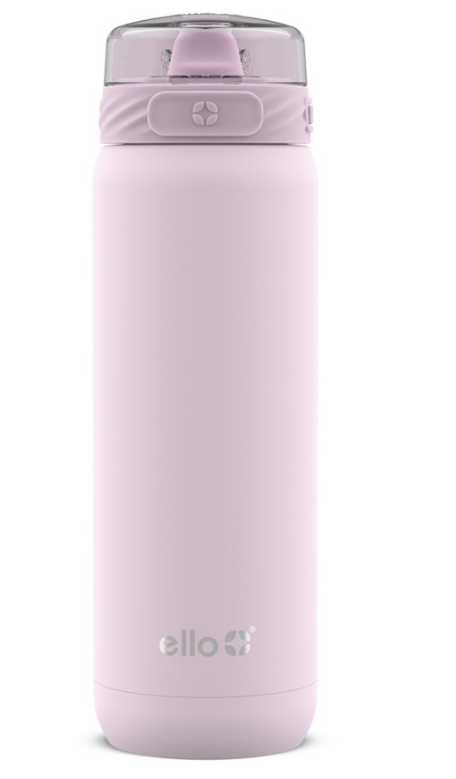 Staying hydrated is important for everyone so help make it extra easy to keep mom healthy with a brand new Cooper 22 ounce Stainless Steel Water Bottle from Ello Products.  This bottle features a FDA food grade silicone straw with Guardian Anti-Microbial Technology; which works hard to inhibit the growth of bacteria on the drink surface.  The one touch locking flip lid is convenient and helps prevent spills and easy to use with a silicone push button collar.  Designed to be cup older friendly, this bottle is available in four different color options.

How about a new diaper bag for mom? Adorology Diaper Bags are the perfect size – they are spacious when open, but quite compact when closed, like a purse. They are made of nylon and are easy to clean and durable.  Detachable stroller straps and a matching thick foam changing pad are included. The diaper bag's strap is comfortable and easily adjustable. Boasting 11 (yes 11!) pockets: seven inner pockets, three of which are insulated to help keep baby bottles warm or cold and four outer pockets, with front and back zippered pockets. An Adorology Diaper Bag is a gift that any mom of little ones would be happy to have.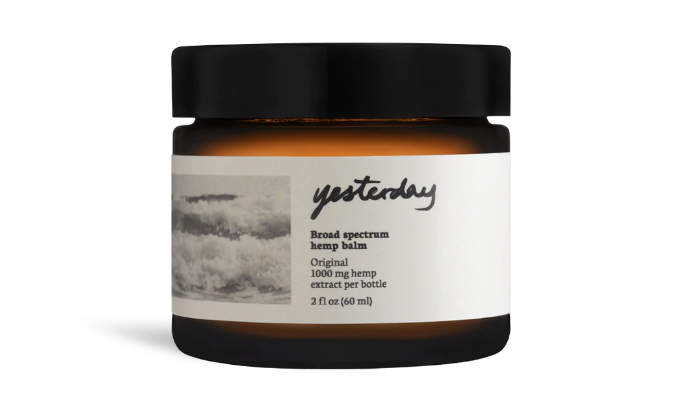 Respect your body's largest organ with the moisturizing, calming, and joint-soothing help with the Harmony Broad Spectrum Hemp Balm. This light, gel-like balm leaves skin feeling both soft and refreshed. It's infused with lavender and eucalyptus oils; found to help with relaxing, sleeplessness, and anxiety.  Unlike oils, which need to be metabolized, the benefits of this amazing balm from Yesterday takes effect as soon as it's absorbed into the skin.  Moms will love this premium, full-plant broad spectrum CBD product that helps inspire relaxation and promote a sense of calm; with no THC.
This Skinnytees basic tank now featuring a sweet feminine touch.  The embossed floral detailing makes it a great piece for work, lounge, night out, and weekend wear.  It easily pairs with your favorite skirt or jeans and comes in a variety of colors including:  black, cocoa, denim, eggplant, frost, ivory, peony, saddle, safari, and soft blush.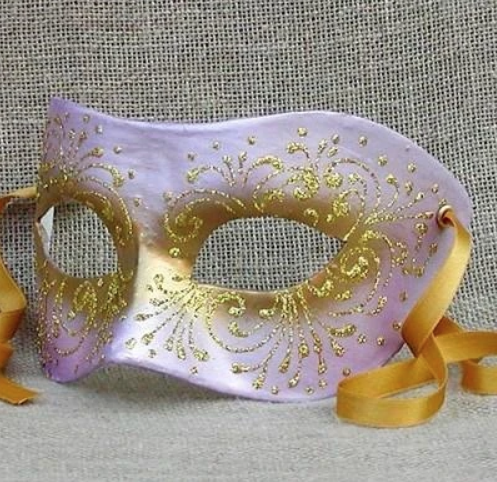 Vivo Masks is based in North America but all of their masks are authentic and handmade in Italy!  This gorgeous Colombina Springtime 2 – Pink Lilac Mask lets you be pretty in pink lilac and features gold around the eyes.  This shimmery mask is the perfect fun accessory for any girls' night out or masquerade party.  Both feminine and flirty, this mask is finished with a glitter-gold pattern and golden-hued satin ties.  Each mask is made of the highest quality you can find anywhere, and most of them come with a certificate of authenticity.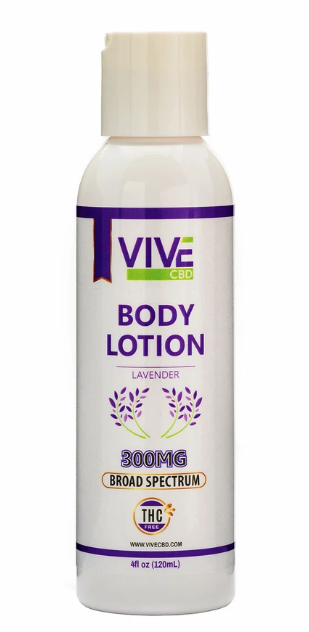 Get ready to help mom relax each night away with the Vive CBD Body Lotion.  This lotion is the perfect way for to introduce someone to the holistic and healing world of CBD!  Whether looking for ways to relieve muscle and join pain, arthritis, nausea, psoriasis, eczema, rashes or burns, CBD lotion is the ultimate CBD product. Made from hemp oil and manufactured in the USA, Vive's CBD products are great for any adult.  Their organic CBD products are broad spectrum and can be used for a variety of ailments.  The CBD body cream can also help you ward off the onset of wrinkles and offers anti-aging properties.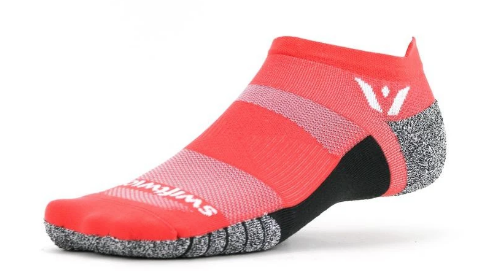 Not your ordinary sock, the Swiftwick FLITE XT® are the most technologically advanced socks ever to be developed in an effort to improve stability during activities that require quick lateral transitions.  Featuring a variety of technologies and mash up of Swiftwick's best performing features including:
-GripDry™ Fiber prevents slipping inside your shoe
-AnkleLock™ Technology provides targeted ankle support
-Flex Channels improve range of motion and moisture control
-Medium Cushion and Moderate Compression
Available in a variety of color options, mom will love these socks!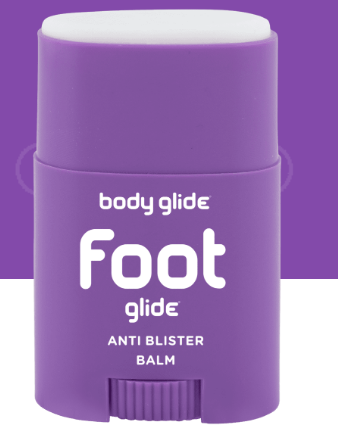 Give mom a comfortable walk with Body Glide's Foot Glide.  This slick product is ideal for work, play, travel, and nights out when you don't want to risk getting blisters. Use the Foot Glide balm for rubbing that causes painful irritation, chafing, hot spots under feet, blisters, or raw skin. The balm does not contain petroleum, lanolin or mineral oils and is never wet or greasy, all features that mom will love!  So help mom stay active and pain free this year.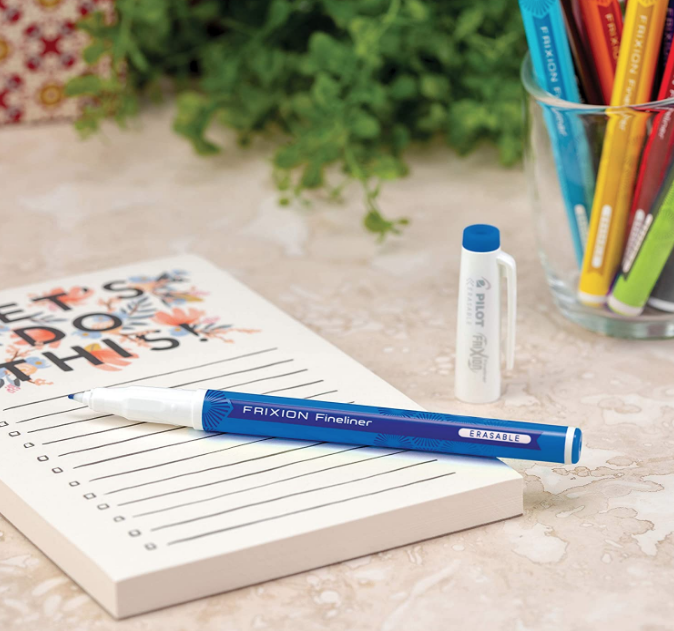 Everyone loves the new FriXion Fineliner and it's easy to see why.  They are the first erasable fine point marker pen, featuring Pilot's unique thermo-sensitive ink formula.  Featuring durable writing tips that delivers crisp, erasable lines in an assortment of 12 stunning gel ink colors.  These pens will become a quick favorite and are ideal for grading papers, writing lists, creating bullet journal spreads, and so much more.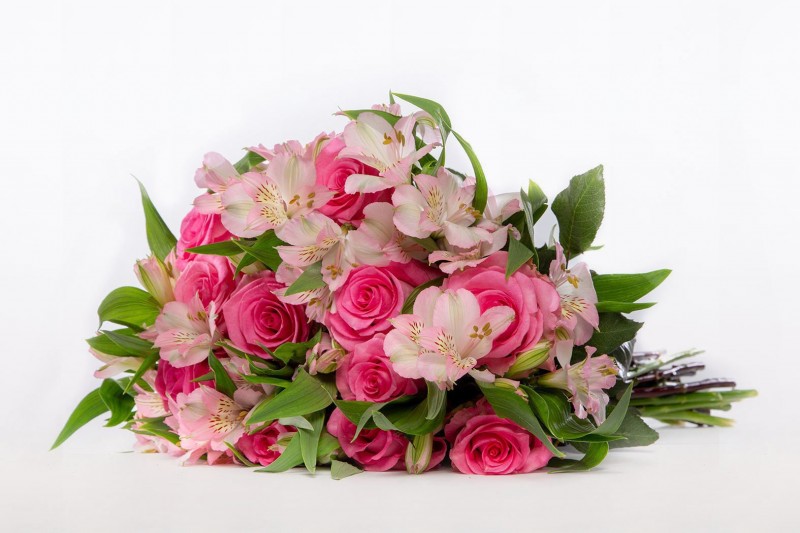 BloomsyBox will make a beautiful, curated bouquet of flowers for any mom on your list this Mother's Day! This company offers flower subscriptions and delivers fresh florals straight to your door! What sets them apart from any other subscription boxes is that these blooms are sourced directly from their own sustainable farms. Each BloomsyBox is beautifully hand-picked, carefully crafted and wrapped with care and arrives with an information card including tips on how to properly care for your blooms. Choose from weekly, bi-weekly, or monthly deliveries to keep a home fresh and smelling like a bed of roses. It's happiness in the form of flowers!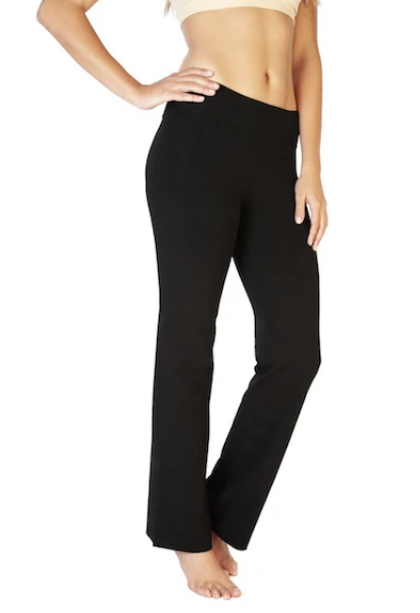 Every mom needs a great pair of yoga pants and Skinnytees has it!  Featuring a wide, fold-over waist band and a boot cut leg, these pants easily transition with you your everyday errands to a neighborhood yoga class and back.  All-the-while still being comfortable enough for you to kick up your feet and relax when you get home!  Plus, the classic black color goes with everything!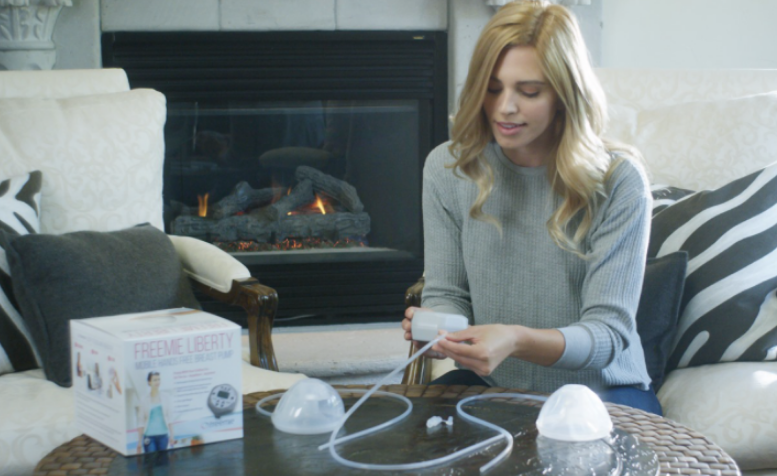 If you've been searching for a pump that's different than the rest, I've found it.  No more will you be weighted down.  No more will you be tied to a large bag.  No more will your pump be so loud you can't think.  No more will pumping be a chore!  The Freemie Liberty will solve all your pumping woes as it's lightweight, portable, and versatile!  In short, it gives you the liberty to keep on living life!  You can visit my full blog post feature to learn more.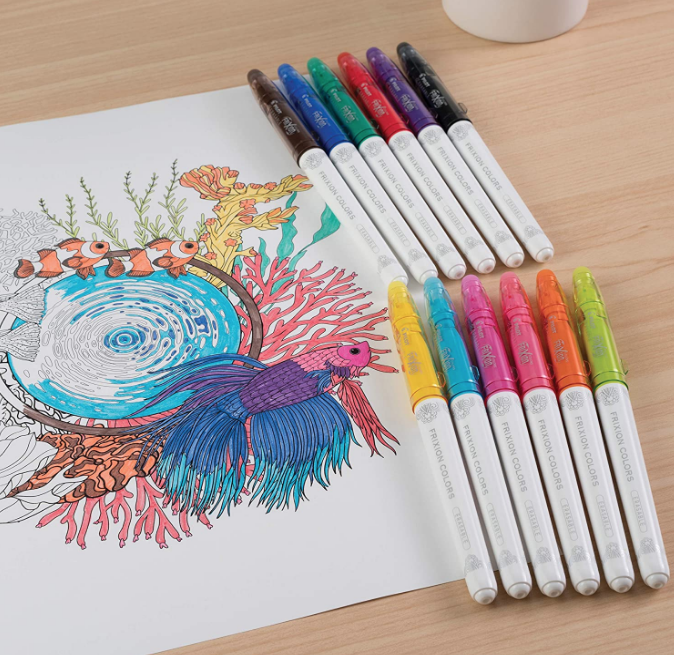 A great option to pair with a coloring book so mom can sit back and relax while bringing a picture to life!  Grab a set of FriXion Colors Marker Pens to help her ease into social distancing colorfully.  With the unique thermo-sensitive ink, she won't have to worry about coloring outside the lines, just erase and get back creating. It's never been easier to unleash your creativity, no matter where you're cooped up! The extra durable, bold point tip produces rich, vibrant lines.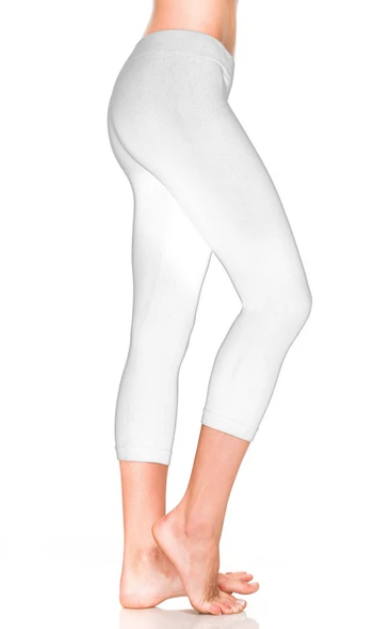 Summer is coming and you can keep mom cool, stylish, and comfortable this year with Skinnytees Capris!  They feature the same great fit as their popular leggings — but with a cute and stylish cropped length for the warmer months.  Pair with a tunic, dress, or top and look great.  They are available in a wide variety of colors including: black, banana, charcoal, dark brown, eggplant, fuchsia, ivory, metal, navy, olive, orange, red, royal, stone, and white.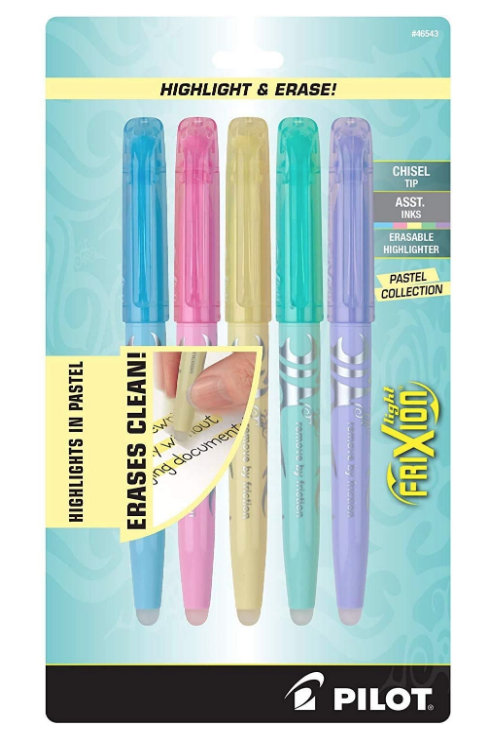 Mom will love that these Pilot FriXion Light Pastel Collection Erasable Highlighters come in sweet pastel ink colors and are sure to add a subtle emphasis to important information. With FriXion's unique thermo-sensitive ink formula, you can highlight and erase repeatedly without damaging books or documents. These adorable pastel options make the perfect colorful pop in a gift basket for mom.  She'll be able to highlight, doodle, and write to her hearts content.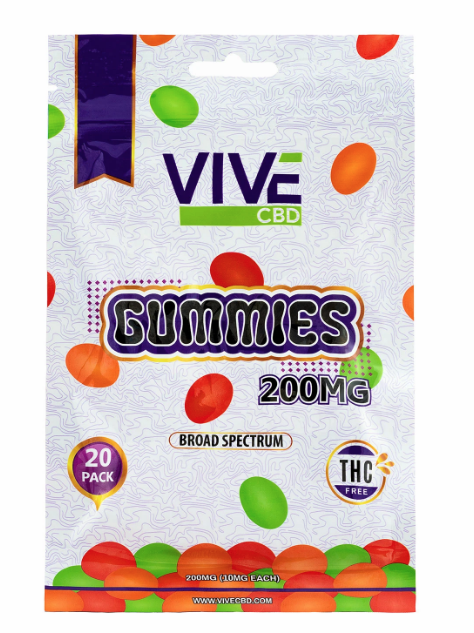 For the moms that need to relax a little, the Vive CBD Gummies are great because they're the ultimate chill pill!  Made from all-natural ingredients and manufactured using only non-GMO hemp, everyone seems to love these delicious, multi-colored CBD gummies that are infused with only the highest quality CBD extract. Better than CBD candies because they're softer to chew, they are also organic and vegan.
Body Glide's Balm For Her creates an invisible barrier and guards against chapped and cracked skin. Great in dry or humid heat as well as in the cold.  It's ideal for every day use with work, travel, fitness, and play.  One easy application of the vitamin enriched formula helps retain skin moisture with a dry, invisible barrier against chafing, irritation and raw skin caused by rubbing.  Stops trouble before it starts as this balm forms a dry, invisible barrier to protect your skin.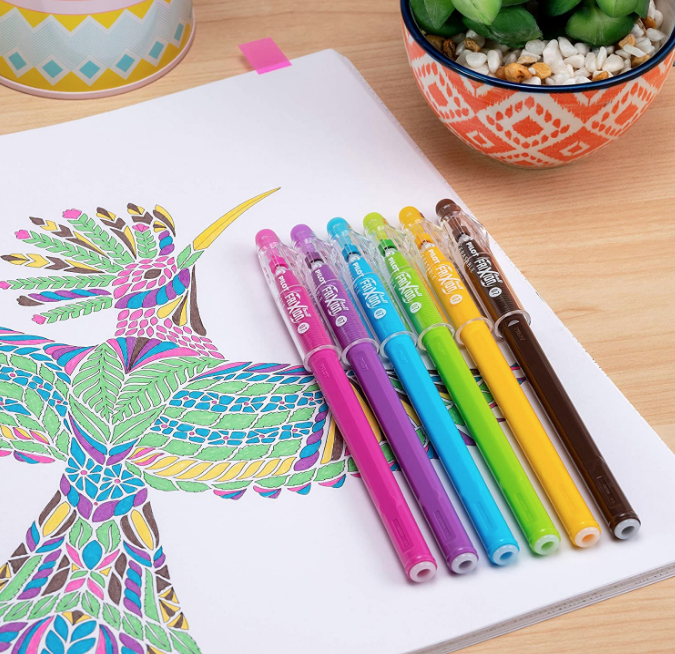 Mom will be reaching planner perfection with the use of FriXion's erasable ink technology, which is available in a variety of styles and point sizes to suit your everyday writing needs.  These FiXion ColorSticks write smooth and erase clean.  Pilot's unique thermo-sensitive gel ink means no wear and tear so you can erase and rewrite until it's perfect; all without ruining the page.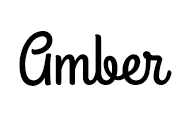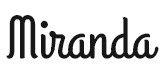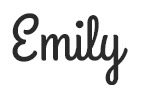 This post currently has 13 responses.