Thanks to Bloomsy Box for sending me these beautiful flowers! As always, all opinions are my own.
BloomsyBox is officially my favorite floral company because they offer flower subscriptions and keep my home filled with fresh, beautiful bouquets throughout the year! You may have already seen them featured in our Mother's Day Gift Guide recently, but I wanted to share my newest shipment with you because it was so pretty.
This Sunrise Bouquet was filled with cheerful sunflowers, peach roses, white lilies with hypericum berries, and dramatic greenery for a sunny and bright look. Like all BloomsyBox floral arrangements, it arrived hand-tied and wrapped in eco-friendly paper. To ensure that the flowers will last for as long as possible, they're shipped as buds and will bloom 2-3 days after delivery. I found that my sunflowers and roses bloomed soon after arriving, but the lilies did take about a week to open up.
I really feel like fresh florals brighten up a room and my mood. With everything going on in the world right now, it's important to find those little things to enjoy. Not only can you purchase individual flower arrangements from BloomsyBox, but you can also sign up for a subscription.
There are quite a few subscription options on BloomsyBox's website. Here's a breakdown of their options by price, but you'll want to see the bouquet selections so you can make the best choice for yourself or your recipient.
Bloomsy Original: $39.99/month
Bloomsy Deluxe: $49.99/month
Bloomsy Premium: $54.99/month
Bloomsy Roses: $44.99/month
Bloomsy Bi-Weekly: $49.99 bi-weekly
Bloomsy Weekly: $44.99/week
Flowers from BloomsyBox are sourced globally from fair-trade farms, so with a subscription you are supporting a Rainforest Alliance certified farm. That means no toxic chemicals are involved in the fertilization of the flowers and the flower farm workers are treated fairly. Plus, the flowers are shipped straight from the farms where they are picked, meaning you receive your blooms just 2-4 days after they are cut. This ensures the freshness of our product and gives you more time to enjoy your flowers!
I look forward to receiving my BloomsyBox shipment each time, because the arrangements are so stunning. I look forward to sharing more of their floral bouquets with you in the future!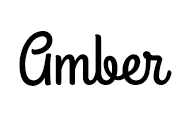 Hi there! I'm Amber, a 30 year old wife and mom of two from central Minnesota. I love to travel and to be outside with my kids anywhere the weather is warm! When I have a spare free moment, I love to read and scrapbook as well as binge-watch Netflix long after the kids are asleep. I drink too much Caribou Coffee and have a real sweet tooth but also try very hard to consume organic foods and use eco-friendly, fair trade products as much as possible. I also love socializing and sharing about my favorite products!
This post currently has 5 responses.