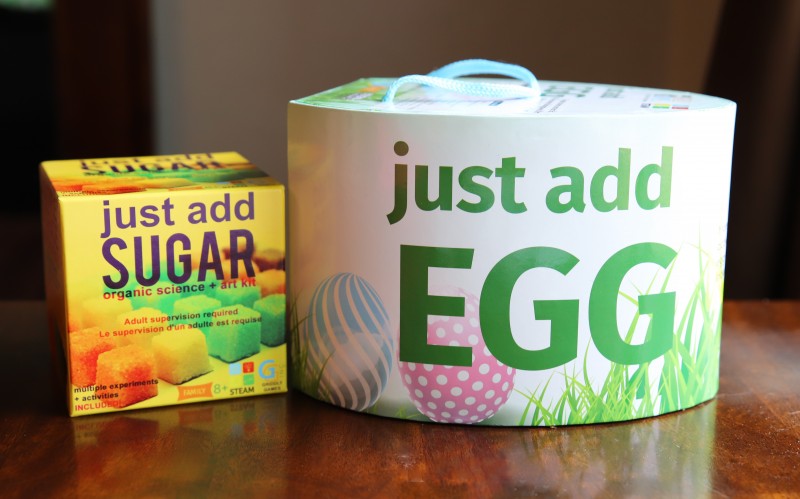 Thanks to Griddly Games for sending me these fun kits! As always, all opinions are my own.
It may be summer, but that doesn't mean learning has to stop! Our family loves doing experiments together (and hearing our four year old say 'experiments' is the cutest thing ever!) so when we heard about Griddly Games' STEAM kits we knew we had to give them a try. While I have a tendency to be pretty controlling with art and experiments, I'm really working on letting go and letting the kids do things on their own, even if that means a big mess! Thankfully, these kits have very concise instructions to help things run smoothly.
As you can see, each of these kits are "Just Add ______", with the blank being filled by a common item you likely have in your home. The affordable kits come with an instruction booklet including at least ten different activities you can reproduce. Check out each of the kits here:
We started with the Just Add Egg kit, because some of the experiments sounded so fun! Since this kit is for ages five and up, it's appropriate for both of our kids and the activities reflect that. While the kids did need help, they were able to do much of the work on their own. The best thing is, while they get to play with eggs for fun, they're also learning.
Some of the experiments we tried out include shrinking an egg and dissolving the shell of an egg. One thing to note is that many of the activities in these kits are projects that take time (these two take about 24 hours each) so your kids shouldn't expect instant gratification for all of them. There are a few quicker projects too, but these are the ones our kids were most excited about! We can't wait to see the results!
I really think it helps kids' confidence when they can complete tasks on their own. Our kids really engaged with these experiments and wanted to complete the entire booklet in one sitting. I convinced them to spread the activities out over the summer so we could really enjoy them instead of rushing through them.
The second kit we tried is the Just Add Sugar kit. Just like the Just Add Egg Kit, most of the experiments only require sugar but a few require some extra items you'll likely have in your home. Our kids are very excited to make their own sugar cubes and sugar necklaces, though we started with a project on density.
The kids mixed various amounts of sugar into cups of water, along with bright food coloring, and then slowly added them together into a glass and watched how the water/sugar mixture with lower density stayed on top of the colors with higher density. I was impressed that our seven year old really grasped the concept of density with this project, and for fun we ended up adding oil to our mixtures. The kids played with the dropper and these colorful water glasses for over an hour!
It was so fun to see their creativity and excitement for learning come to life. I think all of these kits from Griddly Games will bring out a childlike interest in science, even in adults! I know I enjoyed doing these projects with our kids and can't wait to continue working through them this summer. These kits would make a great supplement to a science curriculum for homeschoolers also. With the uncertain outlook of school this upcoming year, they could be a fun way to engage your kids if you end up distance learning!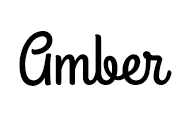 Hi there! I'm Amber, a 30 year old wife and mom of two from central Minnesota. I love to travel and to be outside with my kids anywhere the weather is warm! When I have a spare free moment, I love to read and scrapbook as well as binge-watch Netflix long after the kids are asleep. I drink too much Caribou Coffee and have a real sweet tooth but also try very hard to consume organic foods and use eco-friendly, fair trade products as much as possible. I also love socializing and sharing about my favorite products!
This post currently has 4 responses.