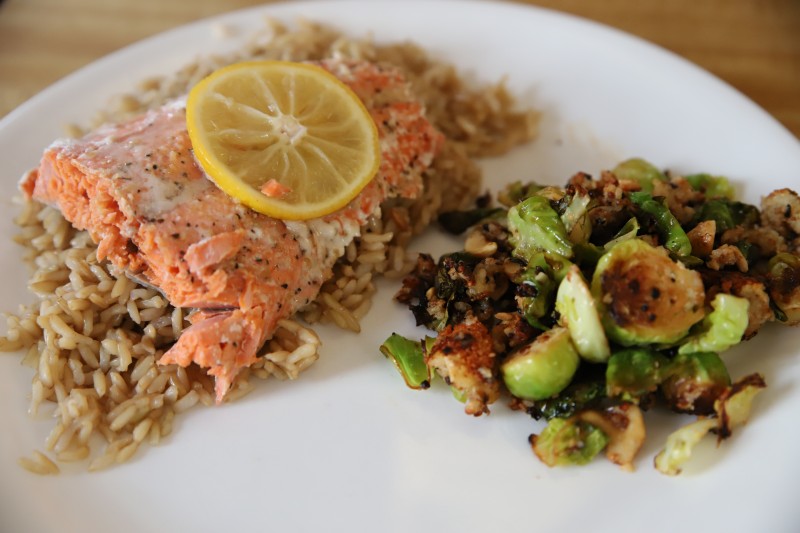 If you've followed the blog for awhile, you've probably seen a few of my salmon recipes pop up. I'd say we eat salmon about once a week but we like to change up how we make it so we don't get sick of it. This week I wanted to share my lemon pepper salmon recipe – it's one of the simplest ways to prepare salmon and it always turns out perfect!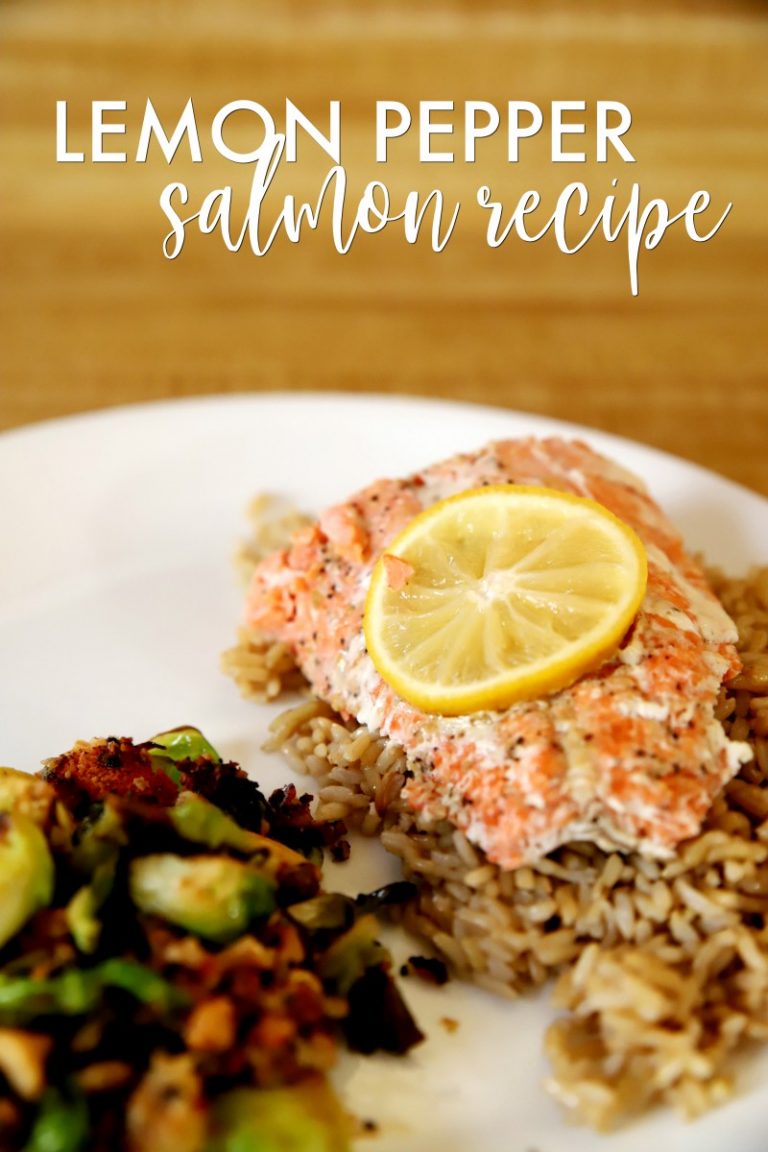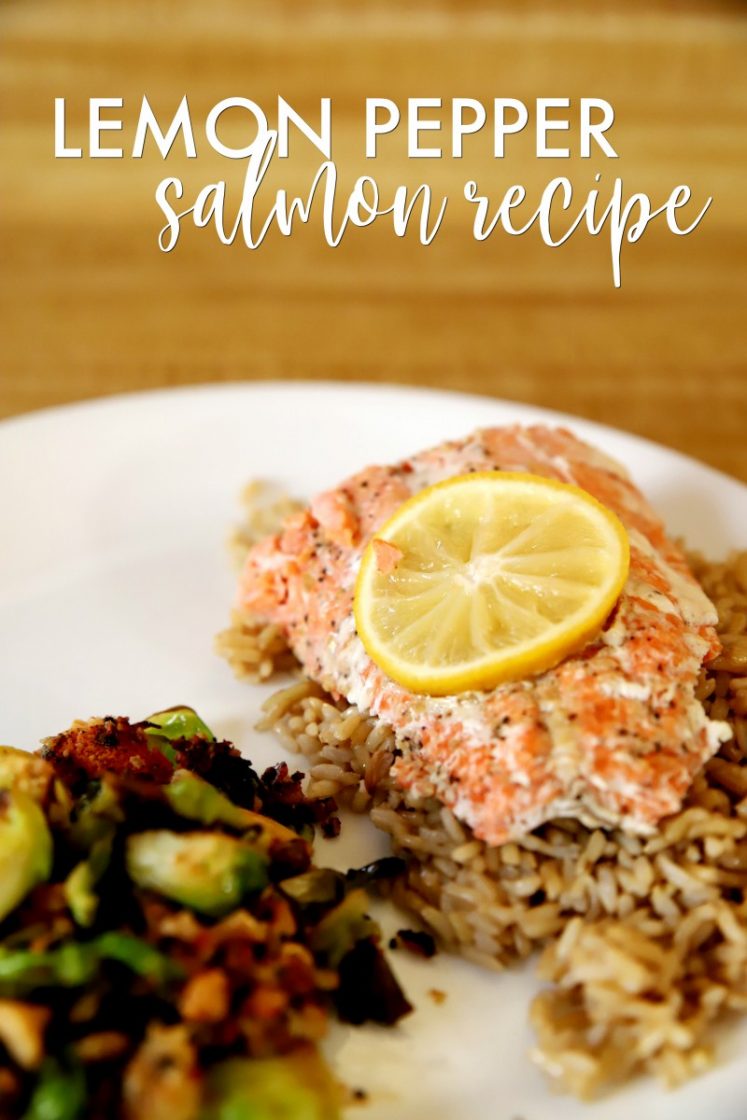 Lemon Pepper Salmon Recipe
My first tip when preparing salmon is to buy wild-caught. If you have a store that carries wild caught salmon and farm raised salmon, you'll see the color difference between them. Wild caught salmon is much darker and also is more vitamin and nutrient rich than farm raised salmon. The second tip is to let your salmon sit out on the counter and come to room temperature before you put it in the oven. That way it will cook evenly and wont overcook the ends of the filet while the inside stays raw.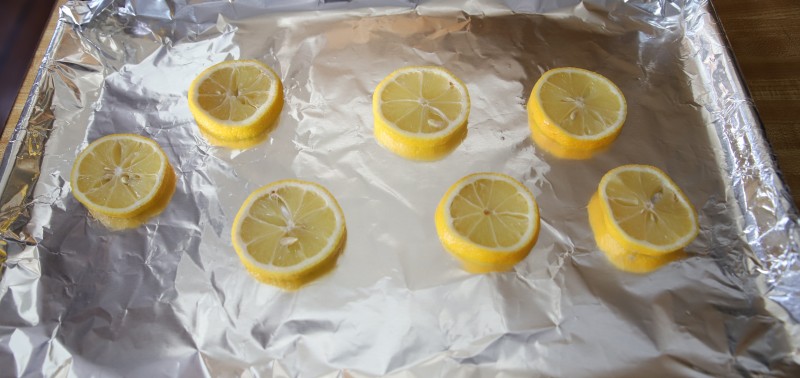 When making lemon pepper salmon, I always line the baking sheet with tinfoil and lemons so the salmon really soaks up the juices.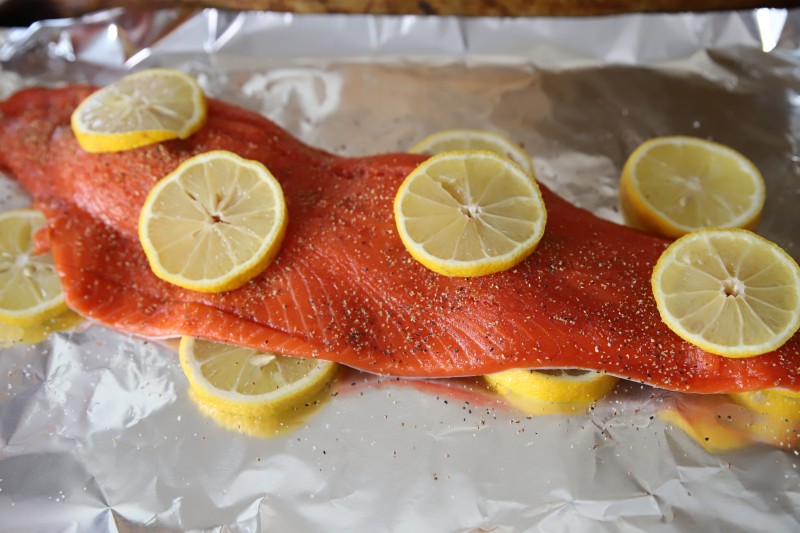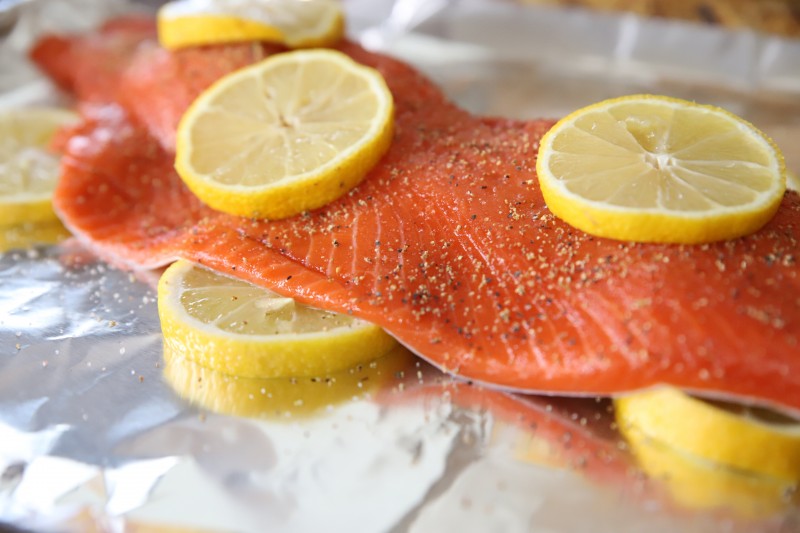 Salmon generally comes with the skin on, so you'll place it skin side down for cooking. Once the salmon is cooked it's very easy to peel the skin off; just remember to do it when plating your food! Then you'll drizzle some lemon juice on top of the salmon and place lemon slices on top also. Since our kids are fairly sensitive to pepper, I went light on it this time around. I think next time I'll make about half of it like this for the kids, and the other half I'll use more pepper because it wasn't as flavorful as I generally like it to be.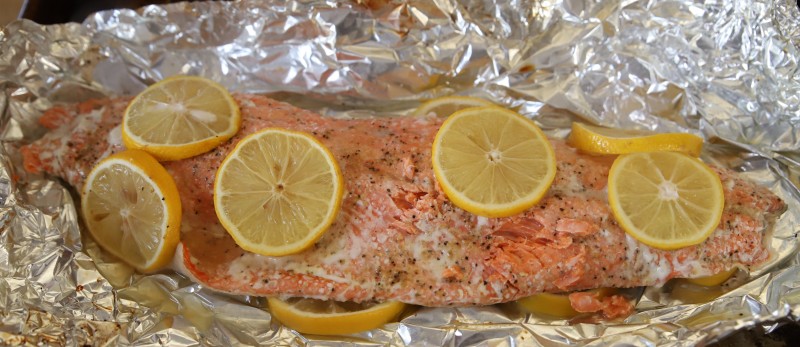 You'll fold up the aluminum foil to enclose the salmon (leaving it just a little cracked open to allow for air flow) and bake your salmon in the oven. After about 15 minutes at 375° F, check on your salmon and if it easily flakes with a fork, it's done! You can see where I checked our salmon as I was about to remove it from the oven.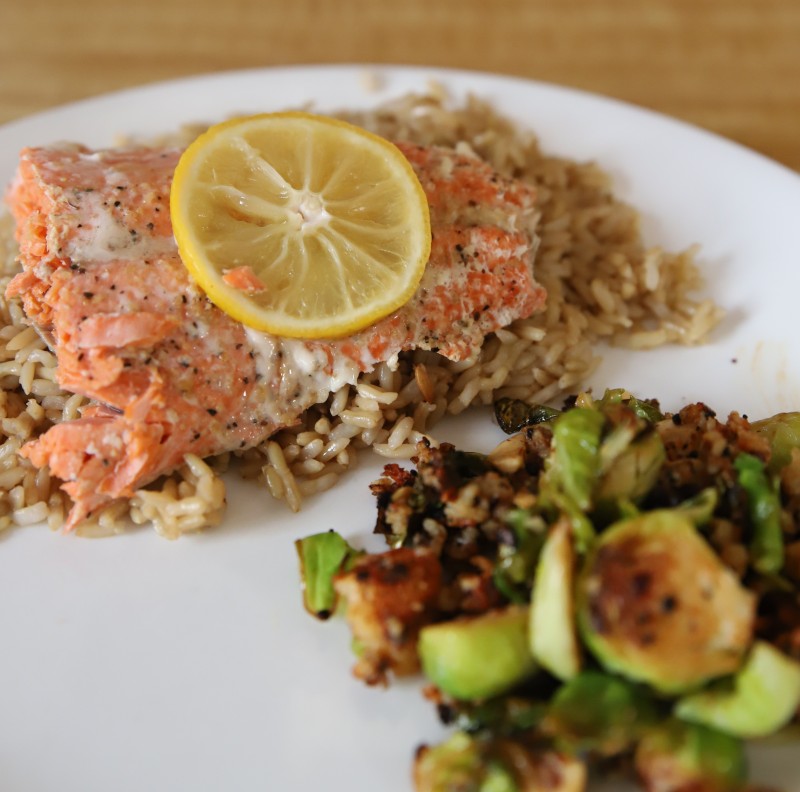 I served our lemon pepper salmon over brown basmati rice with pan fried brussel sprouts and the whole meal was a big hit! I'm sure we'll be making it again soon, and I'll be adding extra pepper to give it even more savory flavor. Here's the full recipe:

Lemon Pepper Salmon Recipe
Prep time:
Cook time:
Total time:
This lemon pepper salmon is so simple and turns out perfect every time!
Ingredients
1 Wild Caught Salmon Filet
3 Lemons
2 Tbsp Olive Oil
1 tsp Salt
½ tsp Black Pepper (add more if you'd like!)
Instructions
Preheat oven to 375° F
While oven is preheating, bring your salmon to room temperature
Pat salmon dry
Place aluminum foil on baking sheet
Spray aluminum foil and add lemon slices (1 lemon)
Place salmon on lemon slices
Place more lemon slices on top (1 lemon)
Squeeze lemon juice from remaining lemon onto salmon
Sprinkle salt and pepper all over salmon
Wrap foil around salmon, leaving a small opening for air flow
Bake salmon in oven for 15-20 minutes, flaking with fork to see if it's done
Enjoy!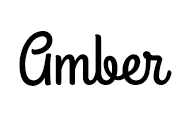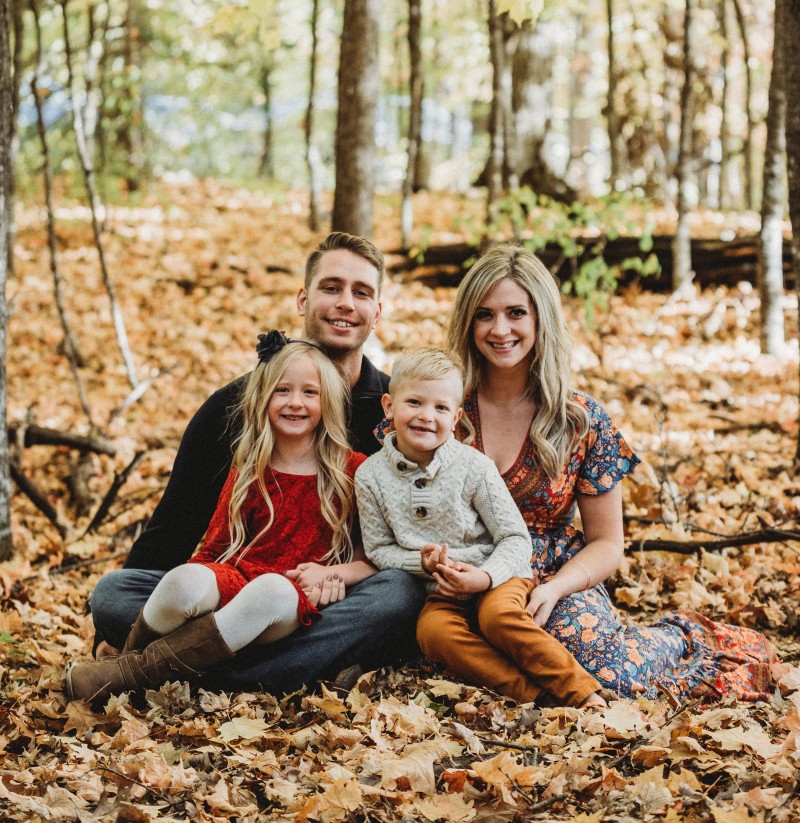 Hi there! I'm Amber, a 34 year old wife and mom of two from central Minnesota. I love to be outside with my family anywhere the weather is warm (which means I spend half the year freezing). We're a homeschooling family that loves to travel as often as possible! When I have a spare free moment, I love to read, take photos, and scrapbook. I'm interested in anything that makes life more fun; I also love socializing and sharing about my favorite products!
This post currently has 24 responses.