Emily Reviews writers were sent products in exchange for including items in our gift guide. There are affiliate links in this post. All opinions are our own.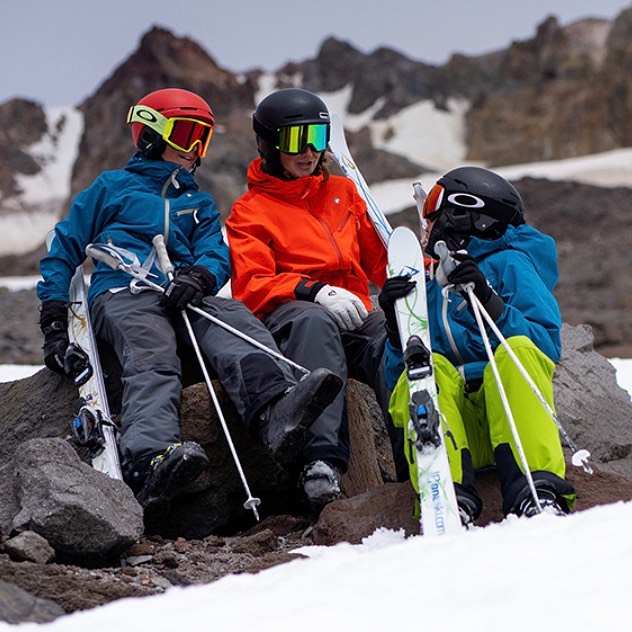 Kids need to gear up so they can get away from screens and head outdoors.  This year, be sure to do it with Shred Dog Gear!  They offer 'direct 2 you' pricing which cuts out the middle man and save money!  The best part is their gear is top of the line!  Their shells and pants are now 20k/20k waterproof/breathability rated which exceeds almost all other kids' gear.  You'll also love the fully seam-taped for maximum waterproofness and to add to the breathability of the fabric they also have the underarm and thigh vents.  This and so much more makes them the best!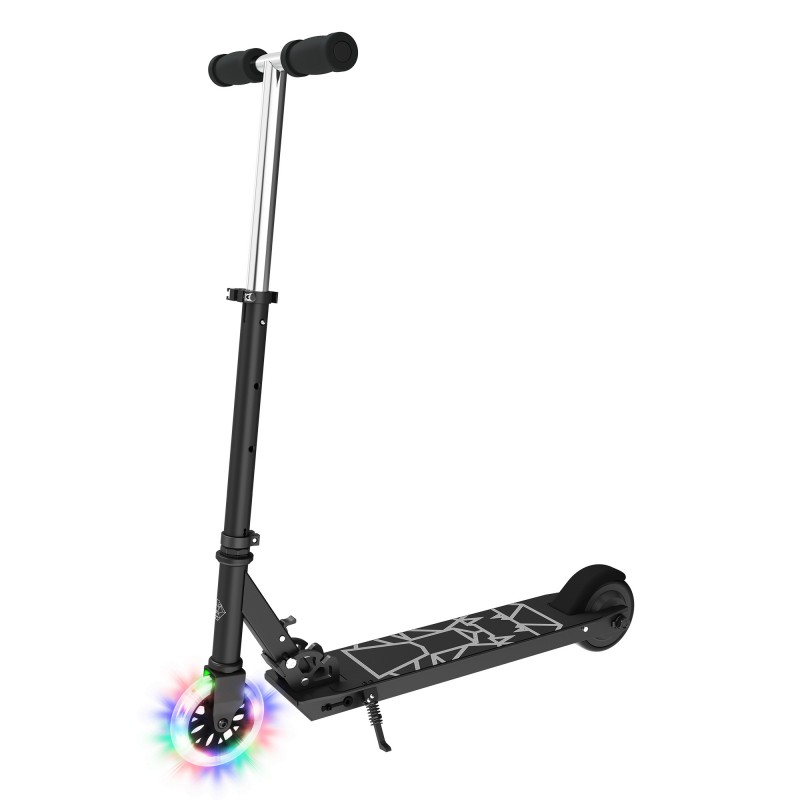 Scooters make a great gift for any age and Swagtron has you covered this year with their Metro SK3 as well as their entire lineup of electric scooters!  This particular scooter is the traditional kick scooter you know and love, but with a kick-start motor for modern adventures.  With a simple fold for on the go fun, hop on and off easily as you cruise around showing off the LED front wheel.  Kids will love how the Metro SK3 delivers boosted speed on demand, up to 9.3 mph!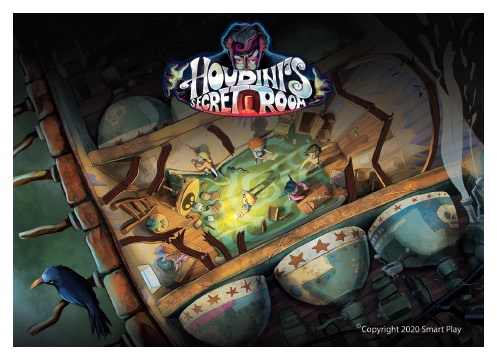 EscapeRoomGeeks printable escape room kits are fun games kids can play at home. Aimed at the 9-13 age group, the kits transform any room into a thrilling escape room. They include exciting puzzles, enjoyable storylines and gorgeous art. These would make a nice last-minute gift because you can just print them out on any color printer. Other than that, you just need glue and scissors! Or instead of using it as a gift, you could use it as entertainment during a holiday gathering.
Buy it: EscapeRoomGeeks.com.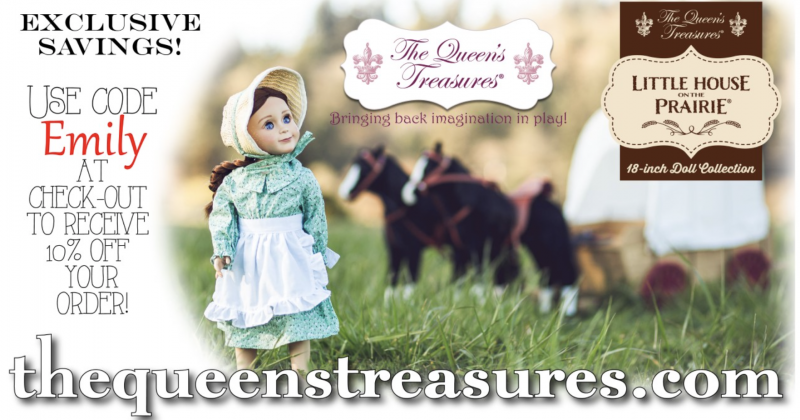 For fifteen years, The Queen's Treasures has been offering affordable, authentic, high-quality 18 inch doll products. They specialize in 18 inch dolls, furniture, clothing, and accessories. Their goal is to stimulate the kind of creative play that requires imagination instead of batteries. All of The Queen's Treasures items are made of premium quality materials and must pass rigorous testing to meet or exceed safety standards in the USA, Canada, and Europe. If your favorite little girl is wanting an 18-inch doll or items for her 18-inch doll this year you need to check out The Queen's Treasures!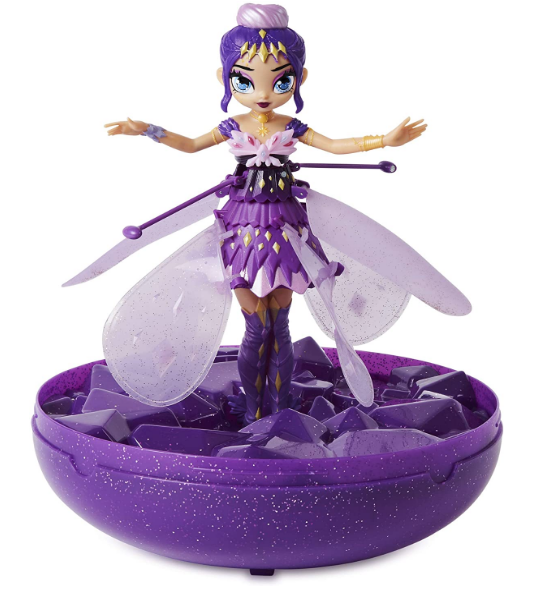 For a gift that will really wow, I want to introduce the Hatchimals Pixies Crystal Flyers, the first Hatchimals Pixies that can really fly with your help!  Just launch this flying pixie into the air and then gently glide with your hand to help her fly.  Built with safety features that make her stop when her wings are touched, kids LOVE it.  Featuring beautiful details, these grown-up Pixies have glittery wings that sparkle when they fly!  Parents will love that the USB charging cable is included so you can just recharge as needed.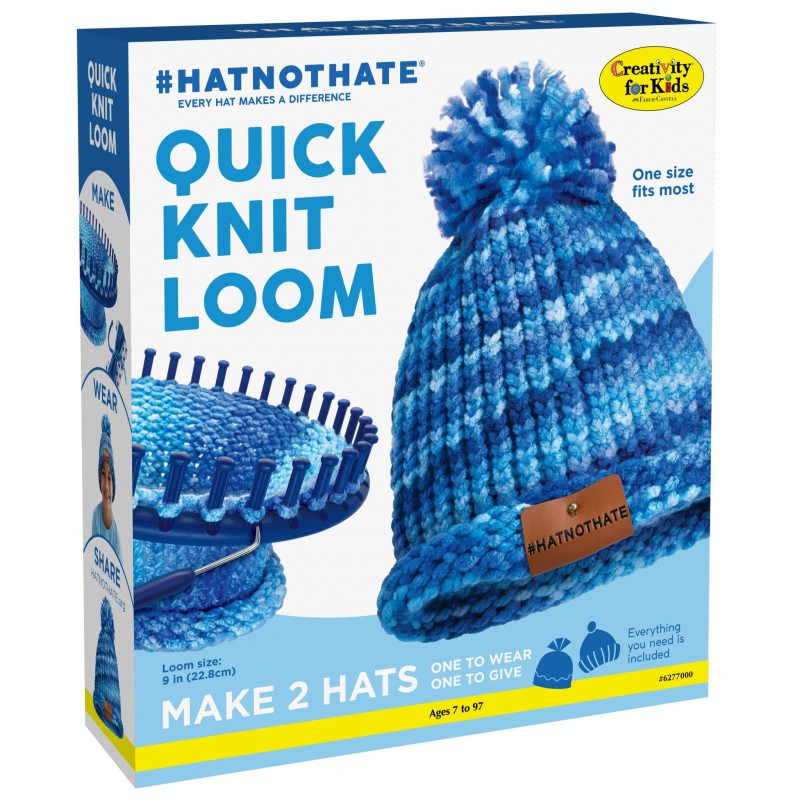 The #HatNotHate quick knit loom kit from Faber Castel is a great gift for creative kids. With this kit they'll be able to make two blue hats. The #HatNotHate campaign is designed to help end bullying. Of course, kits can choose to keep the hats for themselves or gift them to someone, but another option is to donate them to the hat not hate campaign! So, this gift can be a nice way to encourage a giving spirit and to talk about important issues that kids face.
Buy it: You can purchase this kit on Amazon.

A new dart gun is always fun! The Adventure Force Battle Blazer features a 12 round dart belt that allows for continuous dart blasting action. Just fill the dart belt with darts and load it into the blaster then pull back the top handle and squeeze the trigger a dart. Darts fly up to 80 feet! The dart belt is adjustable for various lengths so they can customize the number of rounds they want to use. Suitable for ages eight and older.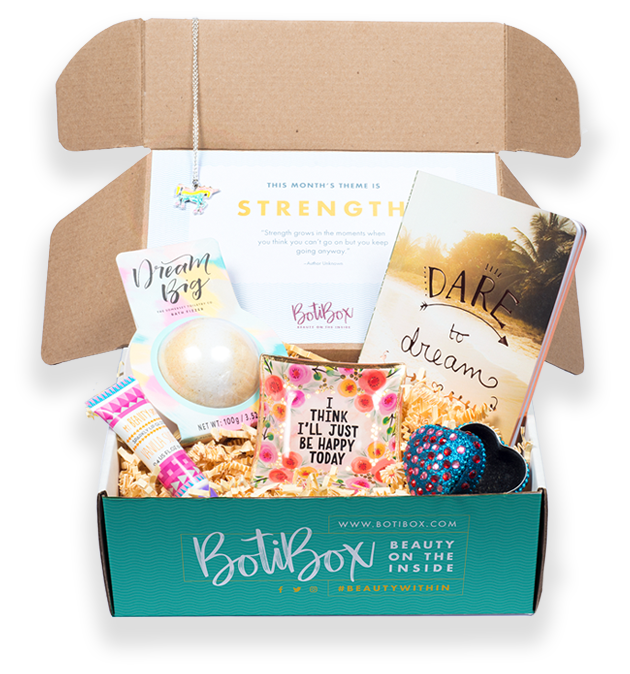 BOTI Box (Beauty On The Inside) is a monthly subscription box full of goodies designed to inspire and empower creative young girls. Each month, BOTI Box will send her a collection of health and beauty products, inspiration items, art, jewelry, and other fun stuff. These items have been chosen to help young girls build strength, character, and faith. BOTI Box is suggested for ages 8-12. To learn more about BOTI Box, read Laurie's full review.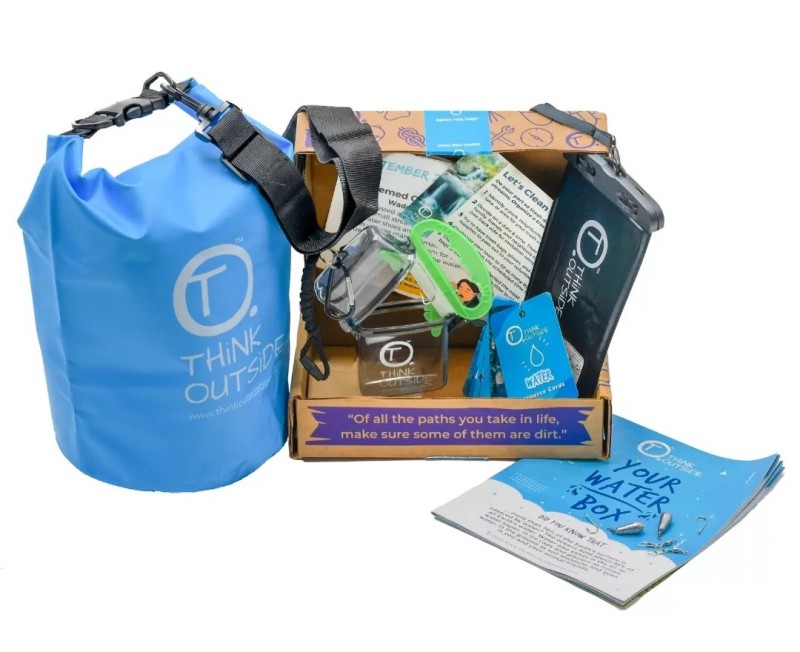 THiNK OUTSiDE Subscription Box is a monthly subscription box full of outdoor gear and resources that will get your kids away from a screen and outside exploring nature! Each box comes with 3-5 pieces of high-quality outdoor gear, water-resistant cards, a 24+ page educational booklet, hands-on activities, and challenges to do as a family. After the first intro box, each month will have a theme like water, knots, or first aid while teaching STEM-focused topics, such as water filtration, pulley systems, astronomy, and more!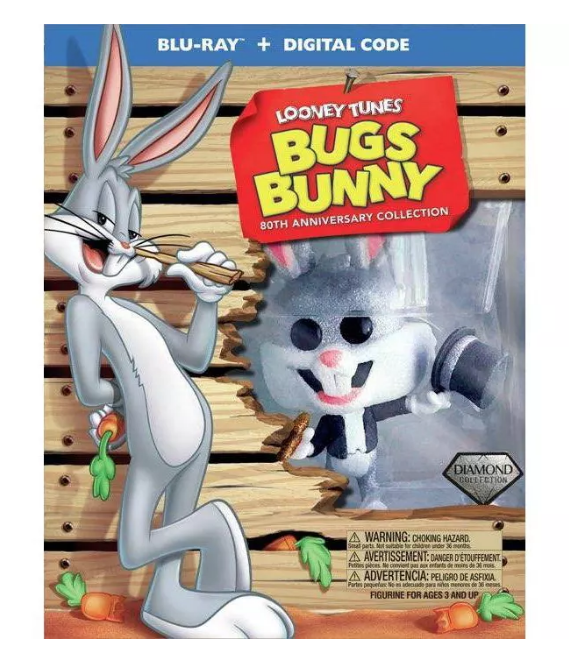 Bring back a little piece from your childhood and share it with your kids when you give them this newly released (coming December 1st!) Looney Tunes Bugs Bunny 80th Anniversary Collection!  Warner Bros. Home Entertainment is excited to release this new collection of theatrical shorts that will have the entire family laughing.  Bugs Bunny first hopped onto the screen in 1940 and he's been a pop-culture icon ever since. Grab a copy of this DVD to relive all the reasons why!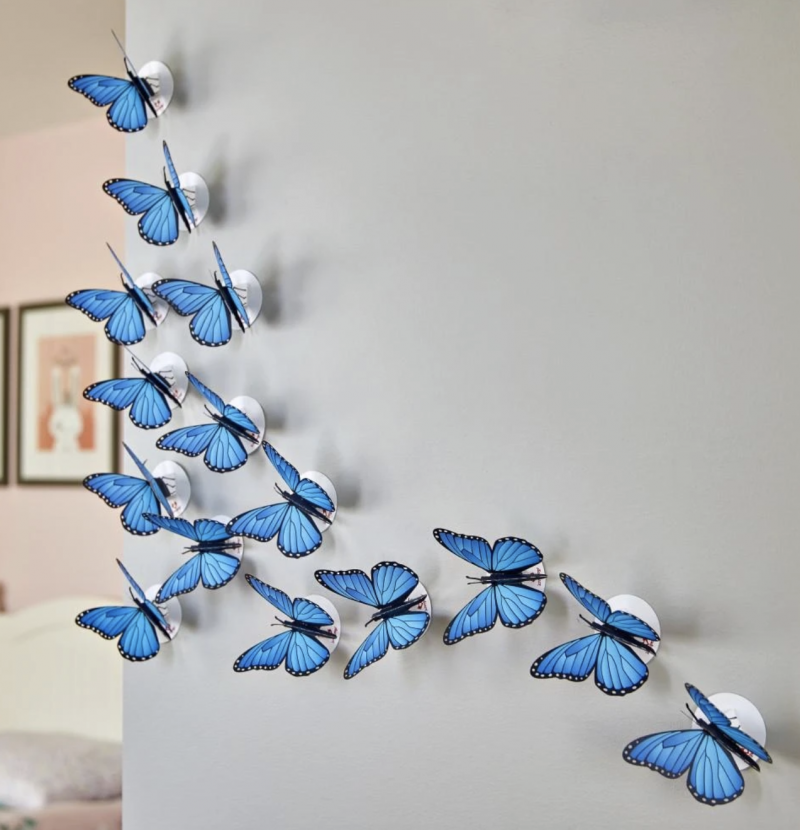 Add a fun pop of color and style to the walls in their bedroom, their locker at school or their desk at home if they are distance learning. Lovepop offers tons of one of a kind 3-D stickers. Available as single stickers, packs of five and 15. The decorating options are endless. From flowers to flamingos to four by fours there are lots of great choices that kids will love.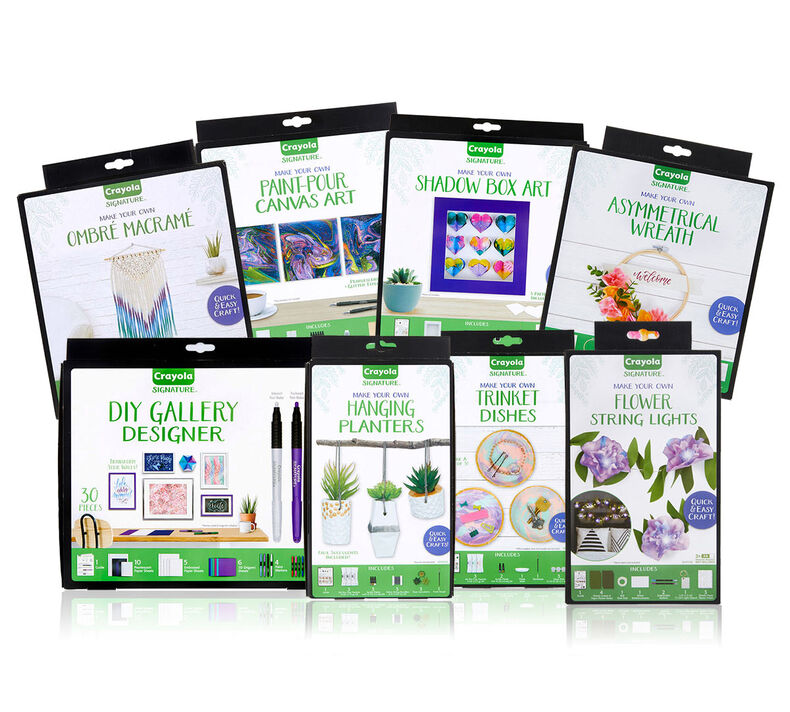 Crayola is well known for its line of colorful crayons, markers, and pencils, but did you know they also offer customers a line of Signature Craft Kits? Crayola has eight DIY craft kits for you to choose from- Trinket Tray, Hanging Planter, Paint-Pour Mini Canvas, Shadow Box Frame, Gallery Designer Wall Art, Asymmetrical Wreath, Macrame Wall Hanging, and Flower String Lights. Each of the Signature Craft Sets has the crafting supplies and step-by-step instructions needed to complete the project. Many of the projects can be completed in 60 minutes or less. Crayola Signature Craft Kits ignite creativity!

This Disney Frozen Ready-to-Play Train Set from Lionel is just adorable! A true Disney classic, the magic of Frozen can be enjoyed all year long. Kids will not want to let this battery-powered, remote-controlled train set go. Join Olaf & Sven as they ride along on an animated flatcar for a frozen adventure. With realistic train sounds and actual lines from Olaf himself, it's sure to be a hit!
Welcome to the future…where humanity is under constant attack from a brutal alien threat but don't worry, you can help!  Snap Ships is a versatile building system that allows for creating multiple crafts with action play.  But one of the best parts is that all sets and pieces are interchangeable, so kids can build however they want.  The locust features CL-ARM Rockets to knock out enemy sensors, a stealth drive for undetectable infiltration, and a railgun with hyper velocity.  The trident features rotating engines for hovering salvage platform, a customizable modular deployment drone, and a Power Winch to pick up salvage cargo.  Geared for ages 8 and up, Snap Ships are available in a variety of styles.

Squishmallows can be used to snuggle on the couch, as a pillow at bedtime, as a travel companion, or as a friend in times of need. Each Squishmallow has their own unique bio to make them even more special. The newest Squishmallows Squad is the Squish-Doos. These characters have some wild and fun hairdoos! They are made from a super soft marshmallow-like texture and polyester fibers, so they are machine washable. Squishmallows come in seven different sizes – 3.5" clip-on, 5", 8", 12", 13", 16", and 20" as well as in Stackable form!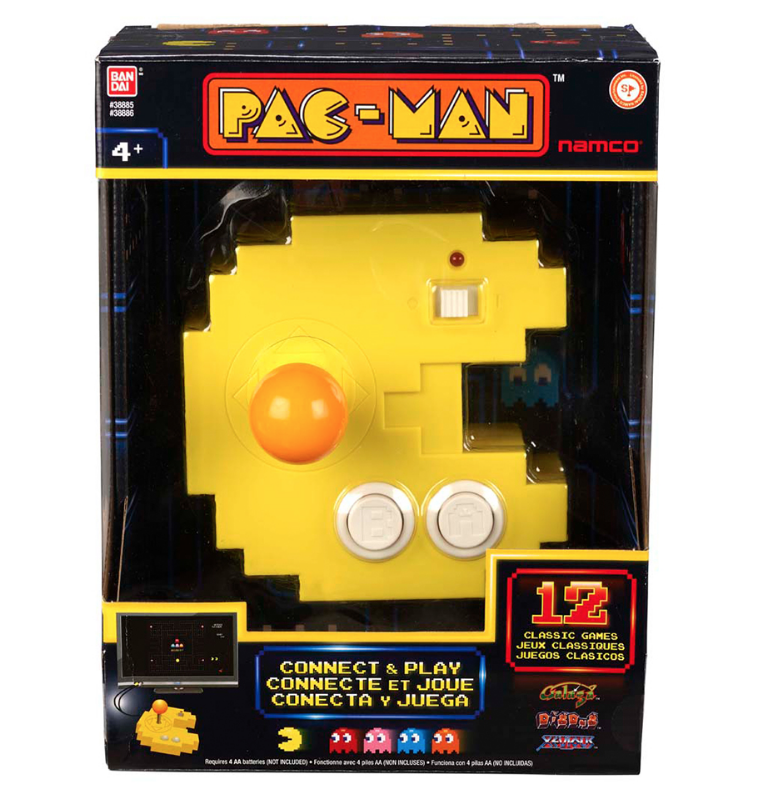 Pretty much everyone in the world knows who PAC-MAN is and for great reason, this game is EPIC!  And now, the best part is that this awesome PAC-MAN Connect & Play brings your favorite classic video games in their original formats right to your television — No console required!  How cool is that?   Featuring 12 classic games, now you'll be able to play: PAC-MAN, PAC-MAN Plus, Bosconian, Galaxian, Mappy, Super PAC-MAN, Galaga, Dig Dug, New Rally X, Pac & Pal, and Xevious whenever you want.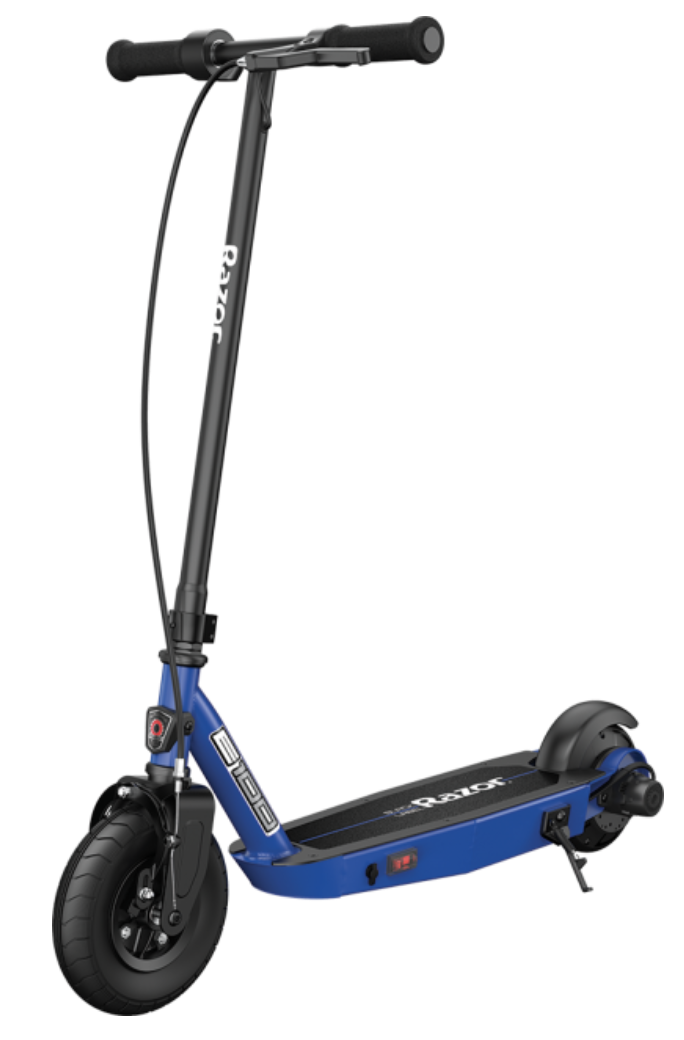 Razor's Black Label E100 electric scooter features innovative Power Core technology: a high-torque, maintenance-free hub motor that delivers speeds up to 10 mph. The 12V rechargeable battery provides up to 35 minutes of ride time on a single charge. An 8 inch pneumatic front tire helps soften out rough surfaces and delivers a smoother ride on uneven terrain. A thumb-activated throttle, a hand-operated front brake, and rear-fender brake provides a dual-braking system giving the rider more control of starts and stops. For riders 8 years old and older (up to 120 pounds).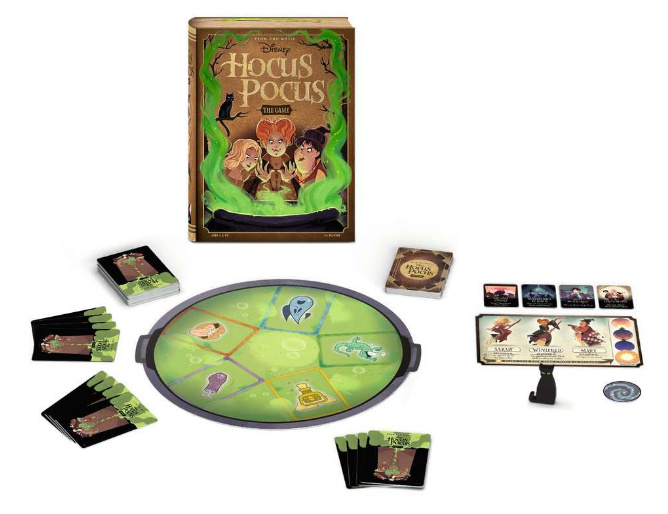 A great game for families, Disney Hocus Pocus is a cooperative card game where players work together to protect Salem's children and stop the Sanderson sisters from completing their wicked potion before the sun rises. Enjoy playing potion ingredients and match all the colors or ingredients.  Binx will offer a helping hand, while Winifred, Mary, and Sarah cast spells to thwart your plans.  But don't worry, you can still use tricks like Burning Rain of Death and Billy Butcherson to help you along the way!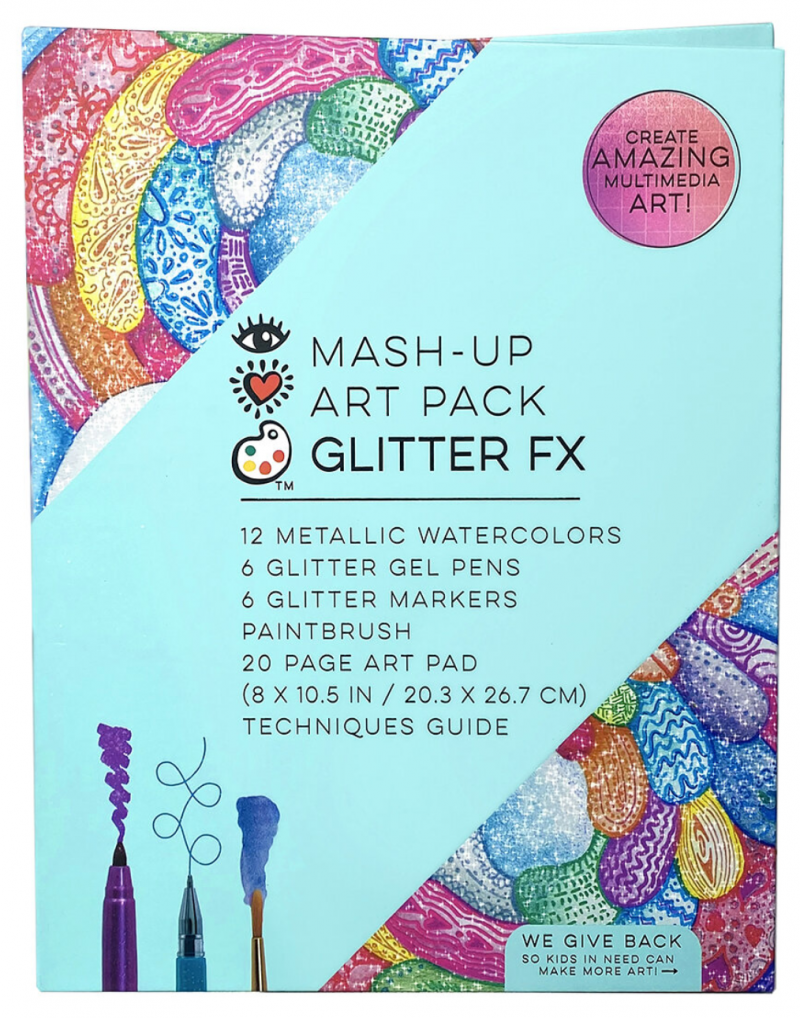 Bright Stripes has all kinds of fun, creative DIY and craft kits. The iHeart Art Mash Up Art Packs help artistic young minds to create professional and realistic effects. It also helps them learn how to combine media in artistic ways. The Glitter Fx Art Pack includes 12 metallic watercolors, six glitter gel pens, six glitter markers, paintbrush, 20-page art pad, and a Techniques Guide.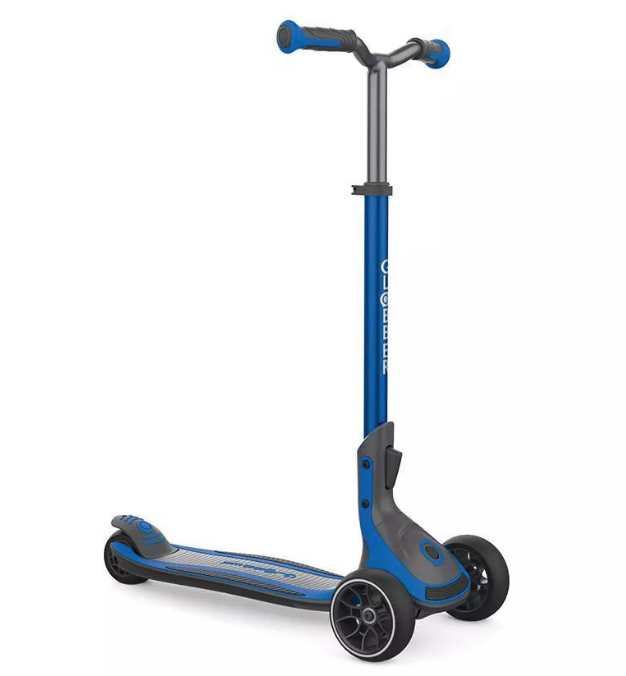 This year, check out the Globber Ultimum Kick Scooter, a 3-wheeled scooter that can be ridden by everyone in the family regardless of their age!  This fun scooter adjusts with kids while they grow so they'll never actually outgrow it!  They will enjoy from childhood (5+) through to adulthood (25+). E quipped with a curved, 6-height adjustable T-bar and adjustable steering angle control system, this scooter is easily modified to suit the rider's age, size, and desirable speed.  The extra-wide composite deck features a dual-color design with an added anti-slip composite grips that supports up to 220 pounds!
DISCOUNT:  The Ultimum Kick Scooter will have a discount of $50 off for Amazon's Black Friday!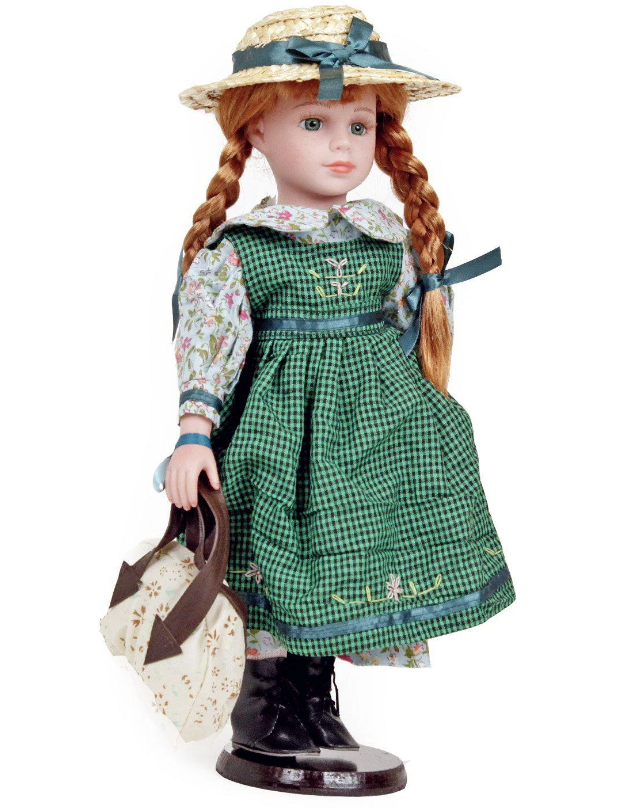 Everyone needs their very Anne doll to take wherever you go!  Although this 16″ Vinyl Anne of Green Gables Doll comes with a stand, the Shop At Sullivan team recommends that it be used for fun!  Featuring vinyl hands, feet and face, the body is soft allowing this doll to be durable and face many adventures.  Sweet and sassy, she's the perfect girl to bring years of fun to your life.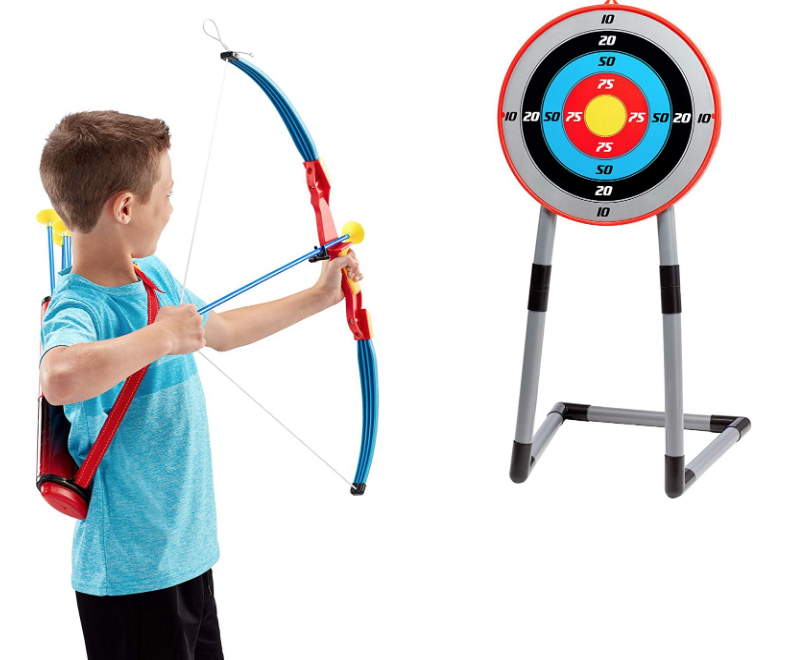 Give the gift of epic fun and target practice with this NSG Deluxe Bow and Arrow Set!  This is a great toy for kids ages 6 and up to have fun while working on their dexterity, coordination, and even posture.  A fun set that can be used inside or out, kids will love challenging family and friends to some friendly competition.  A great option for all skill levels, the portable target weighs less than five pounds which makes it easy to bring from room to room or even travel with it!  Moms will love how the arrows easily stick to the target, windows, and other smooth surfaces but their heads are soft, so they won't scuff up the wall or hurt anyone.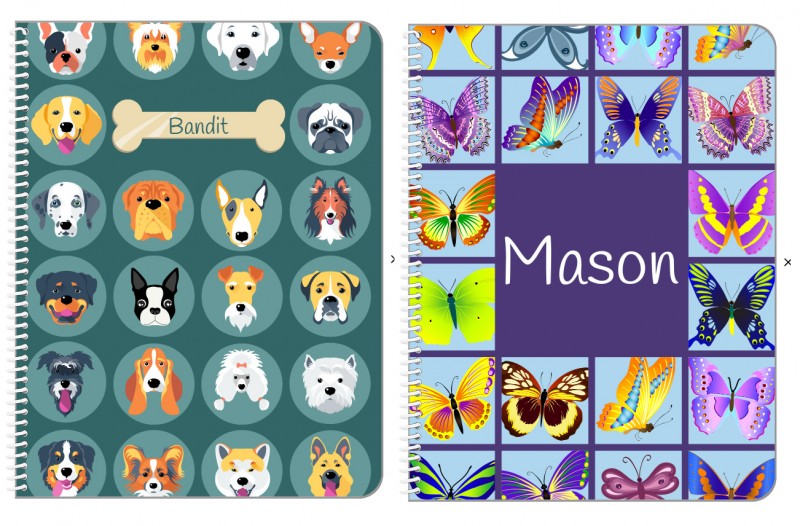 Give a gift the kids will use and feel proud of with a custom notebook from Just So Posh!  These awesome, high quality notebooks are available in a variety of designs, colors, and styles and can be customized with the name of your choice.  This is a great way to add personality and whimsy to your kiddos school supplies as well as impress schoolmates, friends, and family.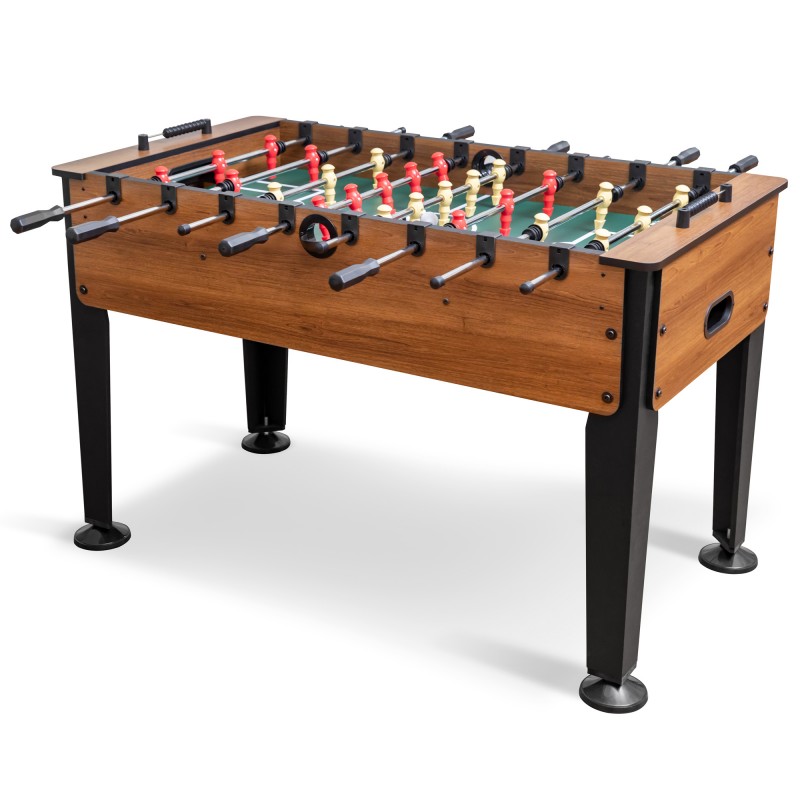 EastPoint Sports is the place to go for indoor and outdoor foosball tables. The Indoor Newcastle Pro Foosball Table is an official size foosball table that will give you years of enjoyment. Play just for the fun of it or play regulation and tournament-style and keep track of your score with the bead-style scoring that is built into each end of the table. Setup is so easy that only a minimal amount of tools are needed and some parts are even snapped together in a matter of minutes. The lightweight steel rods are easy to spin and control your red or ivory-colored robo-style team players. Two foosballs are included with each table and the leg levelers allow you to make sure your table is balanced. This holiday season, I bet you can think of someone who would love to be gifted the EastPoint Sports Indoor Newcastle Pro Foosball Table…..or maybe you could gift it to yourself! To learn more about EastPoint Sports, read Laurie's full review.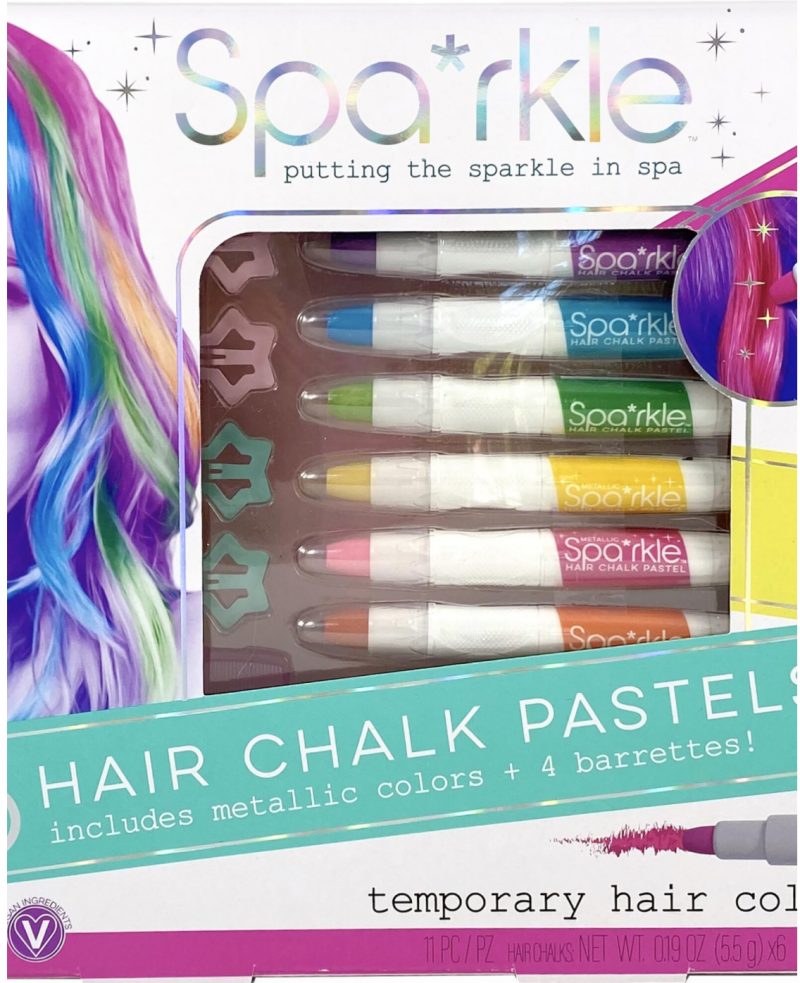 Tween – the magical years between little girl and teenager. Full of exploration and expression. Spa*rkle from Bright Stripes offers tweens spa and beauty kits that come in a rainbow of colors! The Spa*rkle Hair Chalk Pastels and Barrettes Set is a fun way to add temporary color to a few strands of hair or go wild with purple, blue or metallic pink hair stripes. All of the color is temporary and washes out with the next shampoo. Each of the Spa*rkle kits allow tweens to feel good about themselves and have a good experience. Bright Stripes ensures no ingredients are derived from or tested on animals, and the glitter is ocean-safe and biodegradable.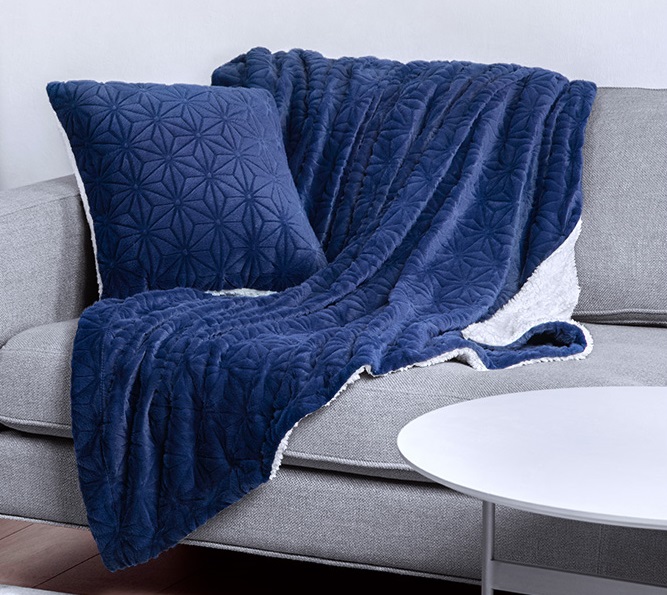 Elegear Super Soft Fuzzy Faux Fox Fur Sherpa Throw Blanket has faux fox fur with a geometric design on one side and plush sherpa fabric on the other side. The Faux Fox Fur has a luxurious silky feel to it, while the sherpa fabric is both soft and comforting. Elegear Super Soft Fuzzy Faux Fox Fur Sherpa Throw Blankets are available in four fun colors- blue, brown, grey, and pink. It is 50″ x 60″ in size making it perfect for snuggling. The Elegear Super Soft Fuzzy Faux Fox Fur Sherpa Throw Blanket can be machine washed on cold and tumbled dry. Elegear also offers coordinating pillows in select colors. Right now, Emily Reviews readers can get 20% OFF by using discount code 4CS3AX3I. The discount code is good 12/12/2020 12:01 AMPST through 12/31/202111:59 PMPST.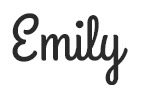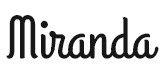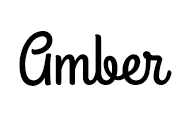 This post currently has 5 responses.