Emily Reviews writers were sent products in exchange for including items in our gift guide. There are affiliate links in this post. All opinions are our own.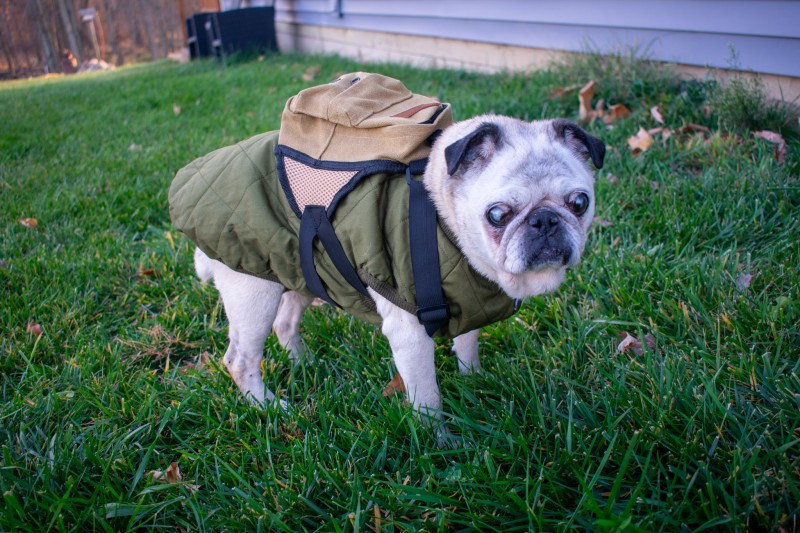 BoxDog is a subscription service for dogs with a big twist. You get to choose what you get! No unpleasant surprises, just fill your own box with items you know your dog will love and use. For these gift-guide blog posts, we use stock images as a rule but I just had to break my own rule for the sake of showing you all Beans in her BoxDog jacket and backpack. If there is anything more adorably-goofy than a 16 year old blind pug wearing a jacket and a tiny, functioning backpack? I have no idea what it is! They also sent us some dog treats. The treats BoxDog sends in their boxes are 100% handmade by their own dog chefs. They have some black Friday offers going on now, check 'em out!
Buy it: Get.BoxDog.com.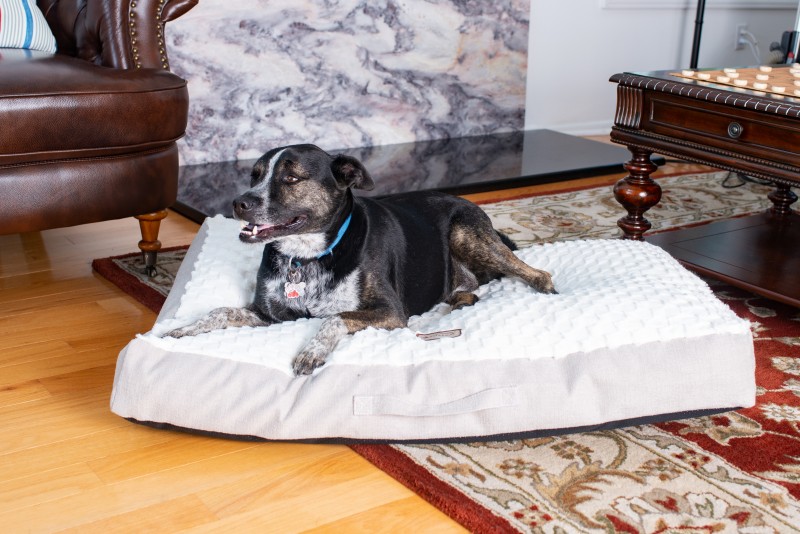 This Armarkat M12HMB/MB-L Dog Mattress is made with extra thick 100% poly-fill, soft plush and snowy velvet for your pet's comfort. The large bed is suitable for big dogs or two small dogs. The bed also features a machine washable cover, a waterproof lining, and soothing neutral colors. The smart design of the waterproof interior lining makes it very easy to clean. Plus, the handle makes moving around hassle free!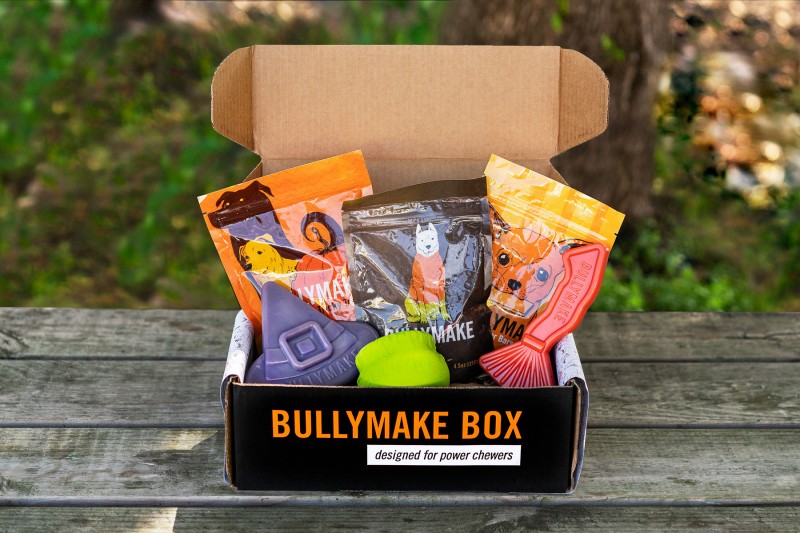 Bullymake Box is a dog toy and treats subscription box for power-chewers. Each month, Bullymake comes up with two to three toys and three nutritious treats in a fun theme. The toys are made with nylon, rubber, and ballistic materials. The treats are made with wholesome ingredients. Subscribers can choose to have toys only box that will include four to five toys instead. Bullymake has a satisfaction and durability guarantee. Nothing gets destroyed or it is replaced for free. Bullymake is made in the USA.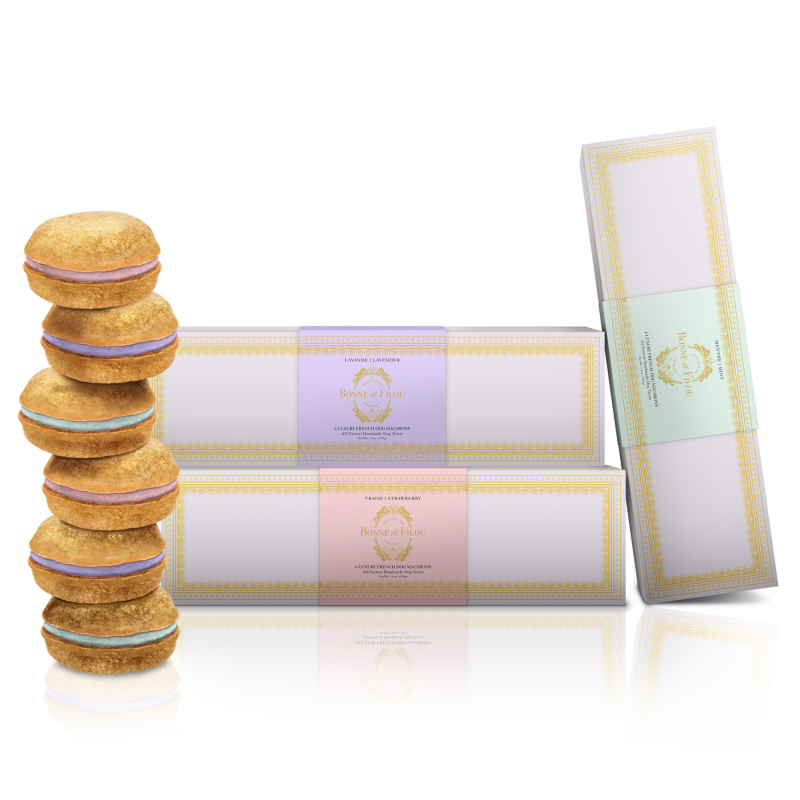 Bonne Et Filou is a fun way to give your dog a really fancy feeling gift! Their dog treats are designed like little doggy macarons! They are made in the US in small batches, using human-grade and all natural ingredients. They are 100% natural, free from corn, wheat, artificial colors and artificial flavors. They are a hard treat designed to be eaten as a long lasting chew. They come in four flavors, mint, strawberry, lavender or vanilla.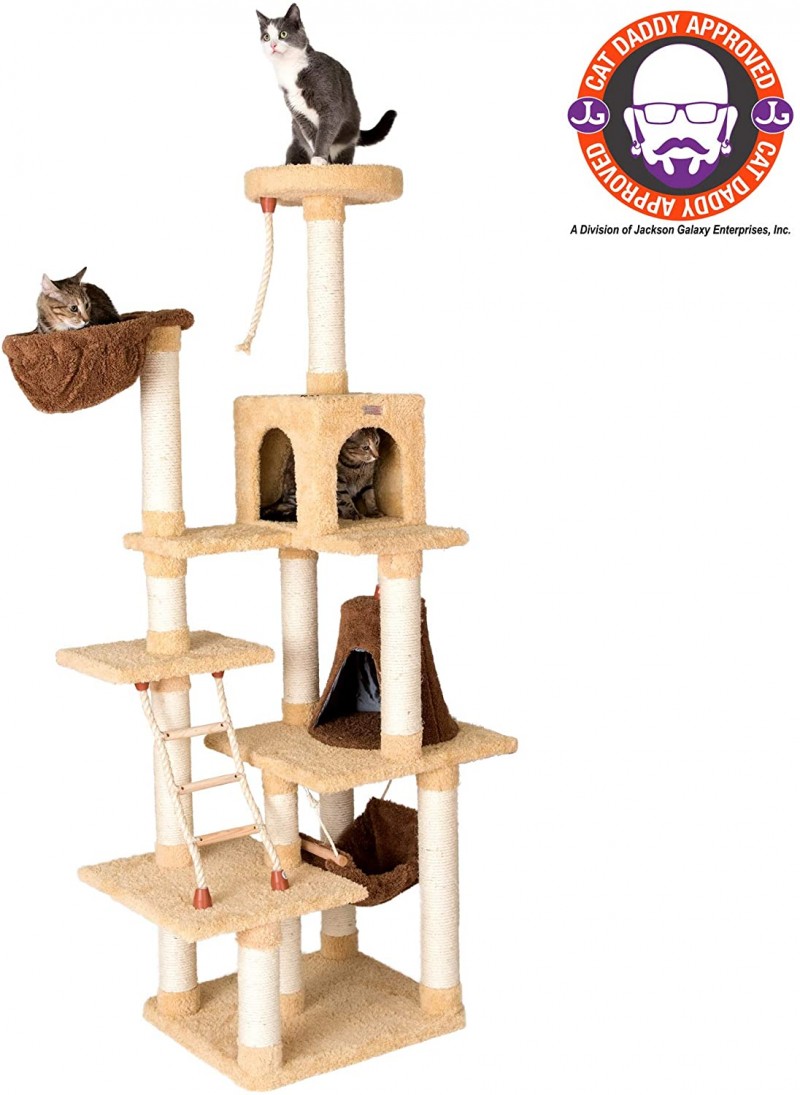 This Premium Cat Tree from Armarkat will make the perfect gift for your cats this year! With five stories and five different lounging spots, this tower is ideal for multiple cats. Made with pressed wood and ultra-soft faux fleece, it's both a comfortable and entertaining tower. Cats will appreciate the variety of scratch posts and rope ladder for both climbing and chewing!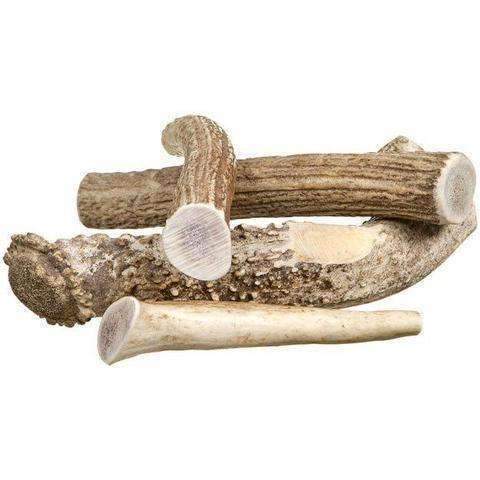 Pawstruck is the place to go for Antler dog chews. Pawstruck's Antlers are shed naturally by wild free-roaming elk, deer, and moose. Once found, they are cleaned and heat-treated to ensure safety to your pet. Antlers are perfect for aggressive-chewers. In addition to entertaining, they also help clean your dog's teeth of harmful plaque and tartar. Pawstruck offers Antlers in both solid and split as well as in multiple sizes. To learn more about Pawstruck, read Laurie's full review.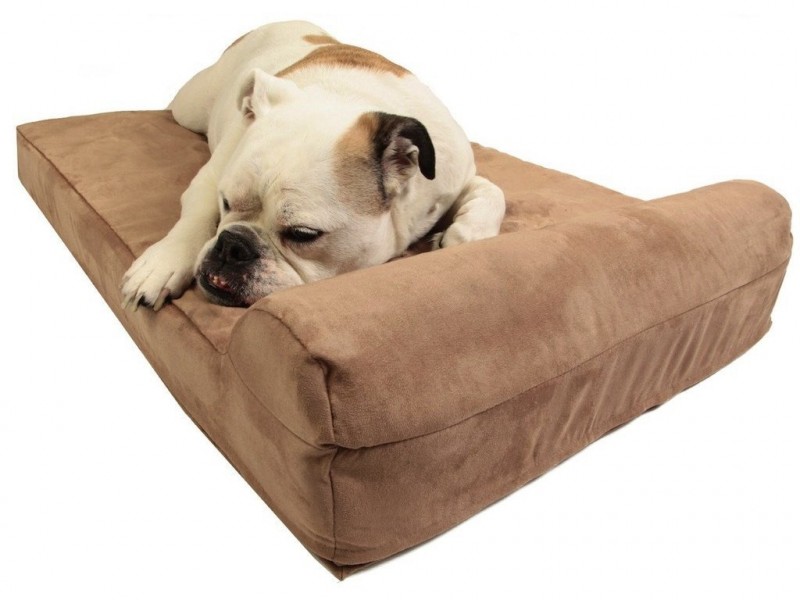 Big Barker orthopedic dog beds were designed to improve the quality of life for large dogs by reducing joint pain and enabling them to rest comfortably. Big Barker dog beds have a supportive foam core, durable microfiber cover, and 75% encasing zipper closure. Customers can choose from a variety of bed sizes, styles, and colors. Big Barker dog beds are handcrafted in the USA and come with a 10-year warranty. The microfiber covers are machine washable. Right now Big Barker dog beds are 20% off. See website for details. To learn more about Big Barker, read Laurie's full review.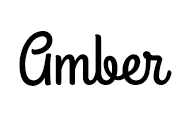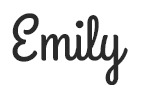 Hi there! I am Emily Evert, the owner of Emily Reviews. I am 28 and live in a small town in Michigan with my boyfriend Ryan and our two pugs. I have a large family and I adore my nieces and nephews. I love reading memoirs, and learning about child development and psychology. I love watching The Game of Thrones, Teen Mom, Sister Wives and Veep. I like listening to Jason Isbell, John Prine, and other alt-country or Americana music. I created Emily Reviews as a creative outlet to share my life and the products that I love with others.
This post currently has 13 responses.