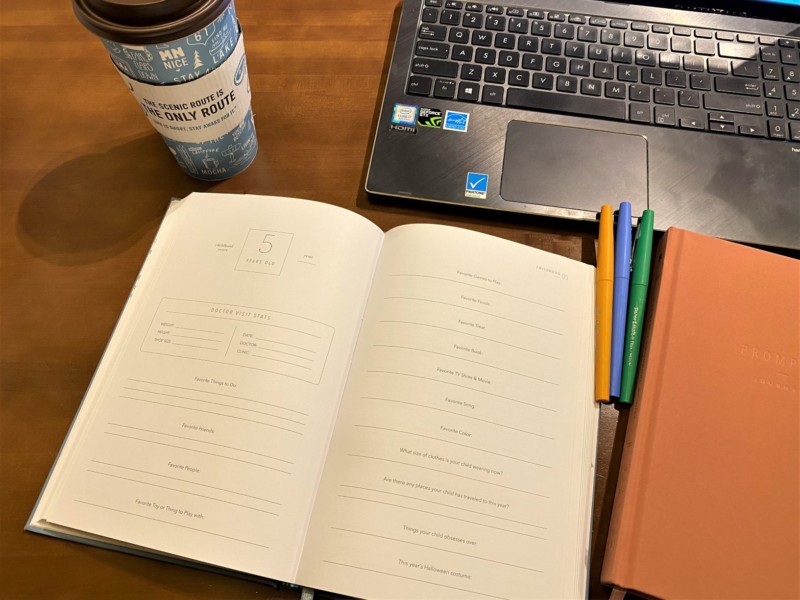 Thanks to Promptly Journals for sending me these beautiful keepsakes. As always, all opinions are my own.
Did you fill out baby books for your children? I did for both my kids, but unfortunately those end by age five. Now that my kids are five and almost eight, I wanted something to record memories and experiences for the rest of their childhood. I heard of Promptly Journals and immediately fell in love with their Childhood History Journals!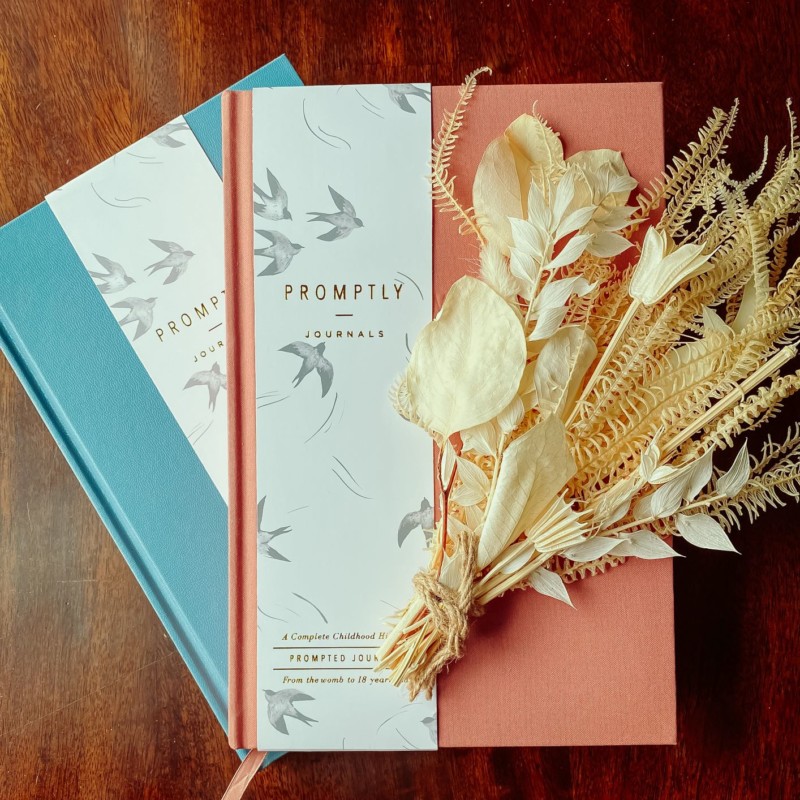 What is a Childhood History Journal?
Promptly Journals' Childhood History Journal is a prompted book that helps parents document a complete childhood history for their child. It starts while you're pregnant and goes until the child is 18 years old. The journals are absolutely gorgeous and come wrapped like a gift, so they would make the perfect present this Mother's Day. Our first child was actually born ON Mother's Day in 2013 so receiving these journals in time for the holiday is an extra-special gift for me!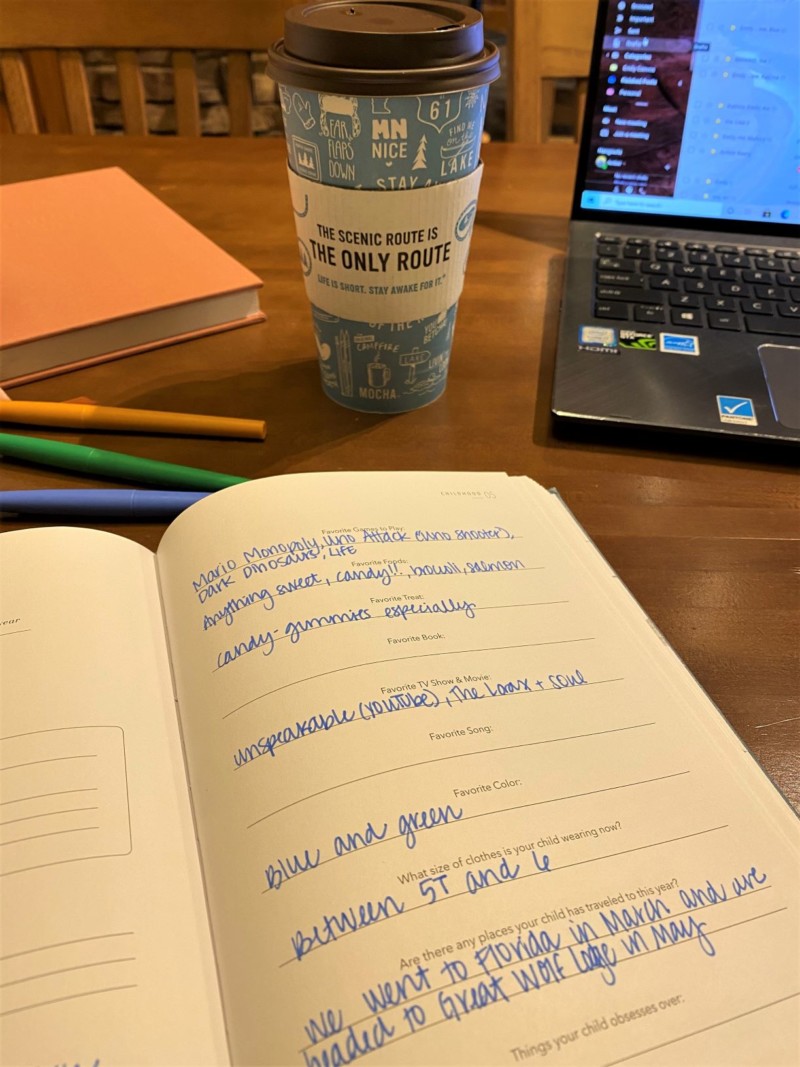 From beginning to end, each page has custom tailored prompts to fill out for your child. These journals have prompts for each section (monthly through the first year and yearly after that). Here's an example of some of the prompts:
Favorite games to play
Favorite foods
Favorite book
Favorite TV show and movie
Favorite song
Favorite animal
The prompts become more personalized as well, with spaces for funny things your child says, what your child likes to do with friends, lessons or activities your child is involved in, and more. All of the prompts are straightforward with questions your children will be interested to read about in the future.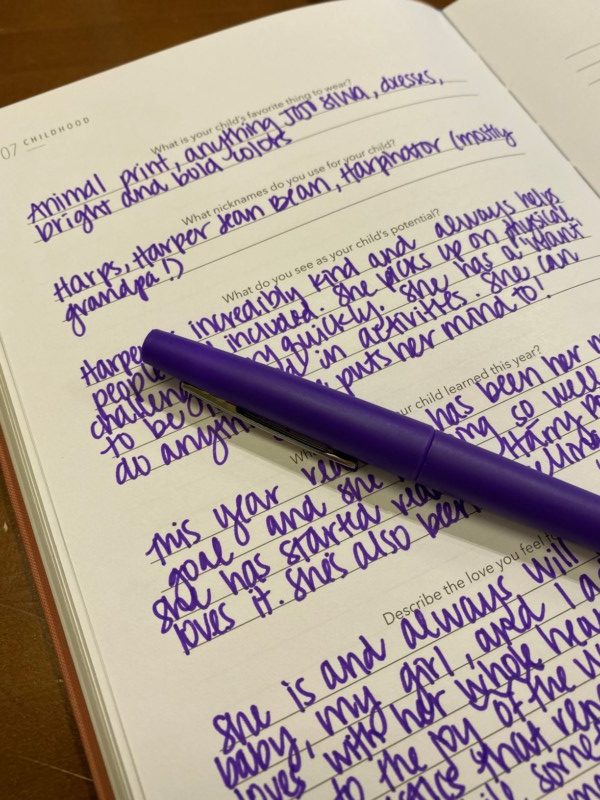 There are also spaces for photos throughout the book as well as room for artwork. The back has space for a letter from parents, and I think that's the perfect ending to a book like this. So far I have really enjoyed filling out the prompts for my kids and as they grow, I'll probably look back on these for memories of their younger days. I plan to give them to my kids when they're 18!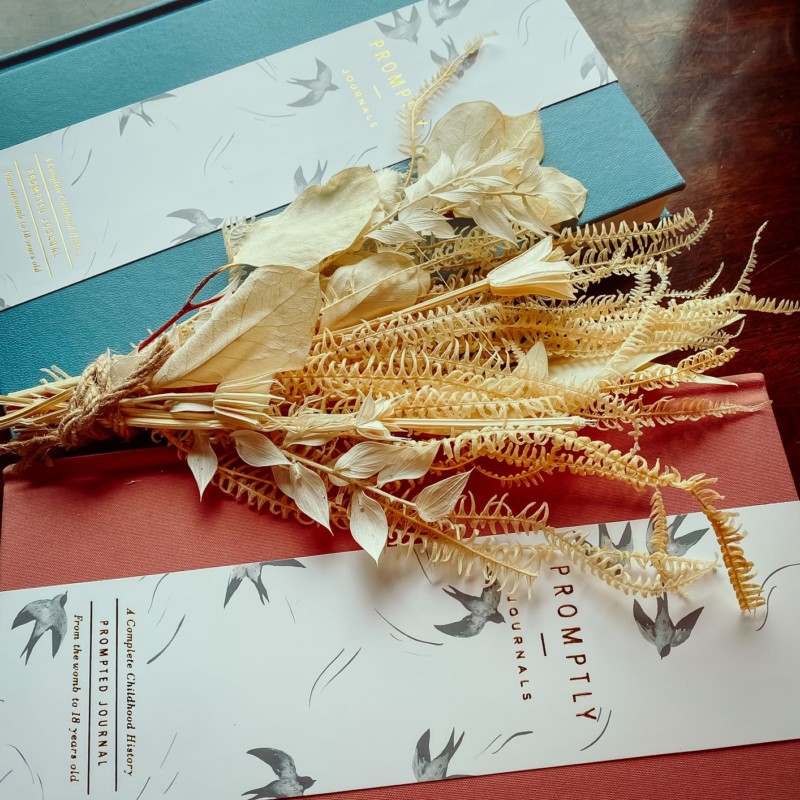 Since I have two kids, I went with the Dusty Blue colorway for Lincoln and Dusty Rose for Harper. I know these are timeless colors and I hope they love reading about their childhood from my point of view! My husband will likely contribute to the parent letter at the end of the book, but I'm more of a record keeper so I'll probably do most of the filling out.
Promptly Journals offers a huge variety of journals besides Childhood History, and they would all make amazing gifts. Here are some ideas for Mother's Day, if you're still looking!
This list is not exhaustive, so you should definitely head over to their website to check out all the options. Plus, you can save by purchasing in bundles and order special gift sets as well! I have plans to add to our Promptly Journals collection very soon.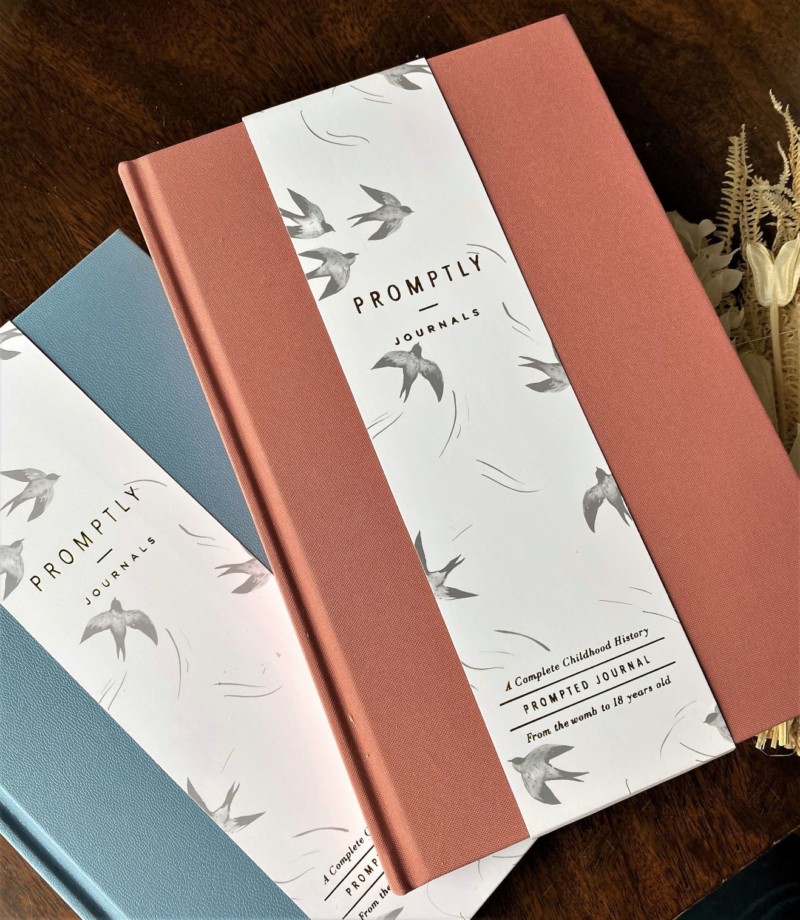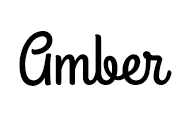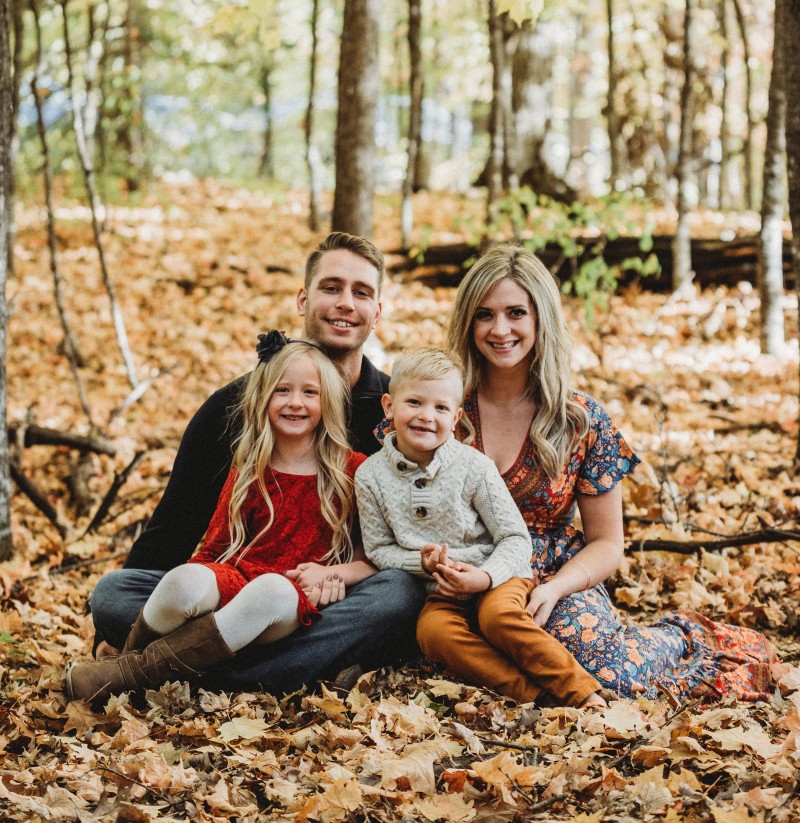 Hi there! I'm Amber, a 32 year old wife and mom of two from central Minnesota. I love to travel and to be outside with my kids anywhere the weather is warm! When I have a spare free moment, I love to read and scrapbook as well as binge-watch Netflix long after the kids are asleep. I drink too much Caribou Coffee and have a real sweet tooth but also try very hard to consume organic foods and use eco-friendly, fair trade products as much as possible. I also love socializing and sharing about my favorite products!
This post currently has 3 responses.