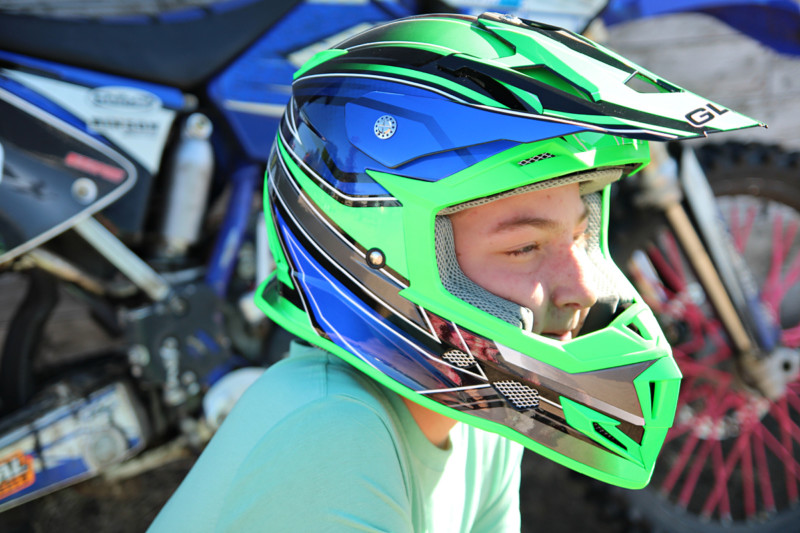 I received product from GLX Helmets to facilitate this post and GLX Helmets Review. As always, all opinions are my own.
We all hear it. Wear your helmet, be safe, protect yourself. But have you ever stopped to REALLY think about these safety warnings? Have you ever thought about what could happen if you (or your children) don't take these precautions? Well, it all became extremely clear to us in April of this year when our son crashed his dirt bike and broke 5 bones!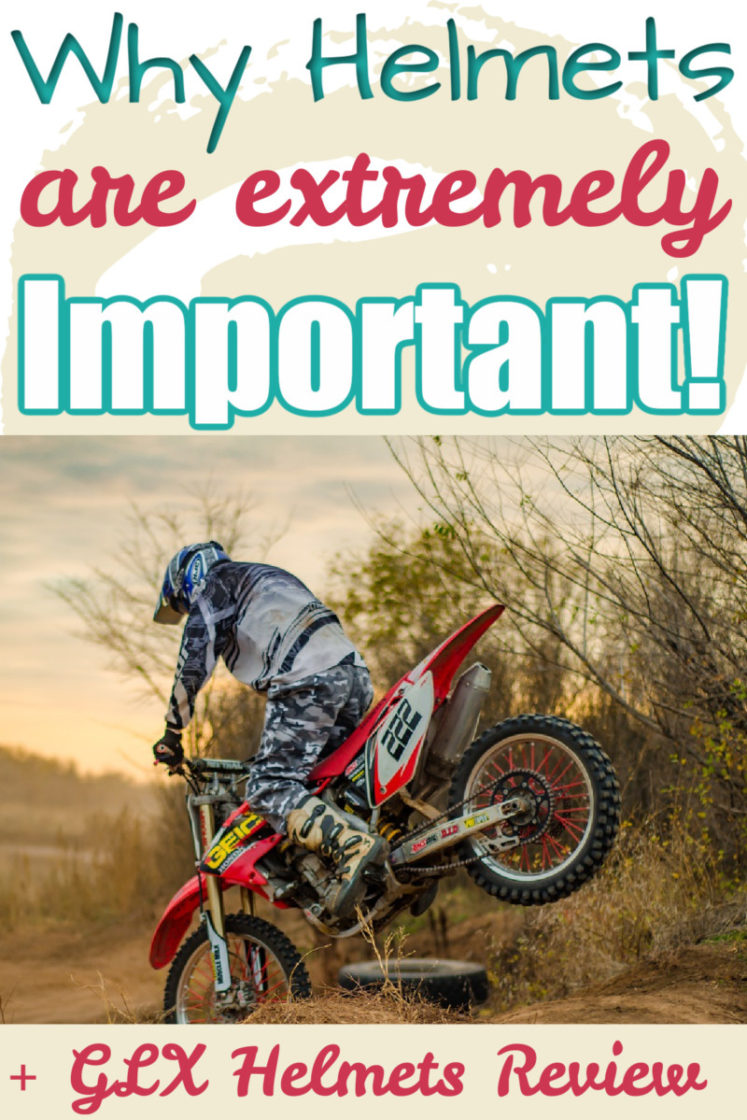 The Importance Of Helmet Safety
It was a beautiful Saturday afternoon. The sun was shining and the weather was perfect for hanging out in a sweatshirt. Our oldest daughter and I were in the garage prepping items for an upcoming garage sale. My husband had just headed out to do some work around the farm and to start getting ready for chores. The younger kids were playing in the house. Our 13 year old son asked if he could head out to drive dirt bike after having just finished helping get the triple bunk beds out of the basement. We had spent the whole morning and afternoon working together, hanging out, and just enjoying our family. The day was perfect.
All of a sudden, my husband burst into the garage and hollered for me to jump on the 4-wheeler because Jack was hurt and he was going NOW. I had little time to think. All I could do was ask 'is he okay' but my husband just didn't know. A group of riders were out on Rangers and had come down our road just in time to see Jack crash. The last one rushed to Jack's side as a nurse was riding shotgun and the others came up to the yard to find us. So everything happened quick and, thankfully, we reached Jack's side in just minutes of the crash happening.
The Crash
As soon as we got down by Jack, we asked what had happened and the one gentleman who saw the whole thing shared. Jack hit a rut and lost control. He 'supermanned' it through the air about 30 feet and crash landed….hard.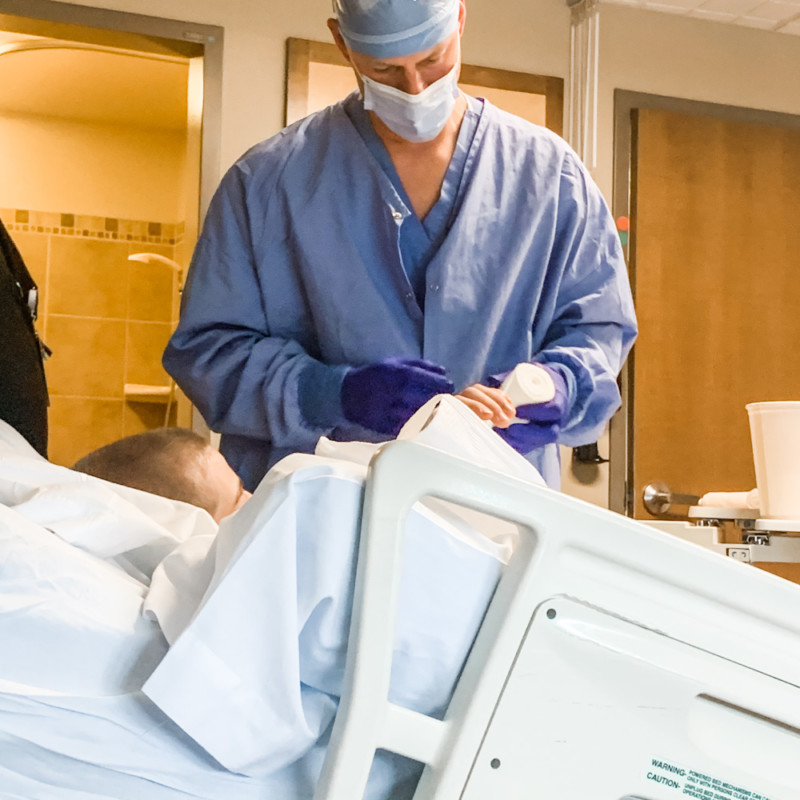 Blessings In Disguise
While so very traumatic, there were many blessings the day of his accident.
1) While we didn't witness the crash, there were some people out on Rangers coming down the road who did so they got to him within seconds of the crash.
2) One of the riders was a nurse.
3) The last two vehicles in the group of (six) Rangers saw the accident and the one with the nurse rushed to Jack's side while the other came up to the yard to find us. (Mike was working on the farm and I was working in the garage.) Jack crashed in the field right next to the house but neither Mike nor I were in the line of vision to see him lying there.
4) We took Jack to our local ER where they initially thought there was internal bleeding. Thankfully, the CT proved otherwise and the LifeLink was cancelled. He did still need an ambulance ride to a larger hospital that was fit to care for his injuries though. I was able to go with him in the ambulance, whereas if he would have needed the helicopter transport; he would have had to have gone alone.
5) His helmet did the job it was made to do and protected him from serious head trauma – thank you Lord!

The Damage
Jack ended up with 2 broken bones in his left wrist, one broken bone in his right hand, and fractured his C4 and C5. His injuries were bad but the doctors told us over and over again how lucky he was to be wearing his helmet as they could have been SO much worse! He's been healing well and is looking forward to getting his final cast off soon.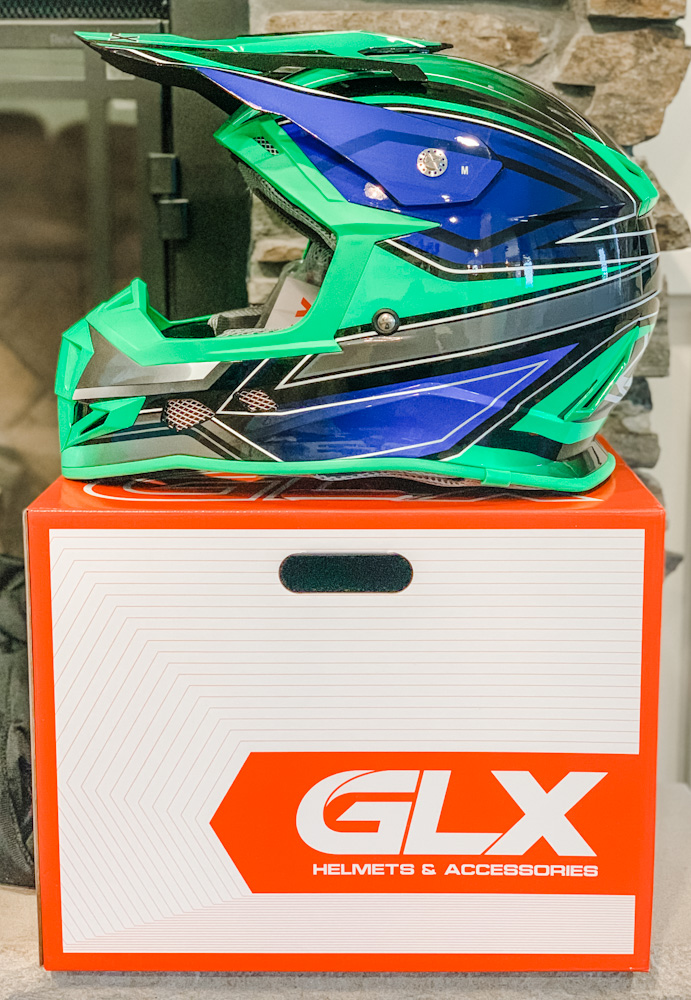 Wear Your Helmets Folks! GLX Helmets Review
Proper safety equipment when enjoying 4-wheeling, dirt biking, and other activities is so important. Time and time again, the doctors and nurses who took care of Jack reiterated how grateful they were to hear he had a helmet on and how much worse injuries are for those who come in having not had that protection. So if you or your family members enjoys riding (dirt bikes, atvs, sport utility vehicles, and more), be sure to gear up with a GLX Helmet.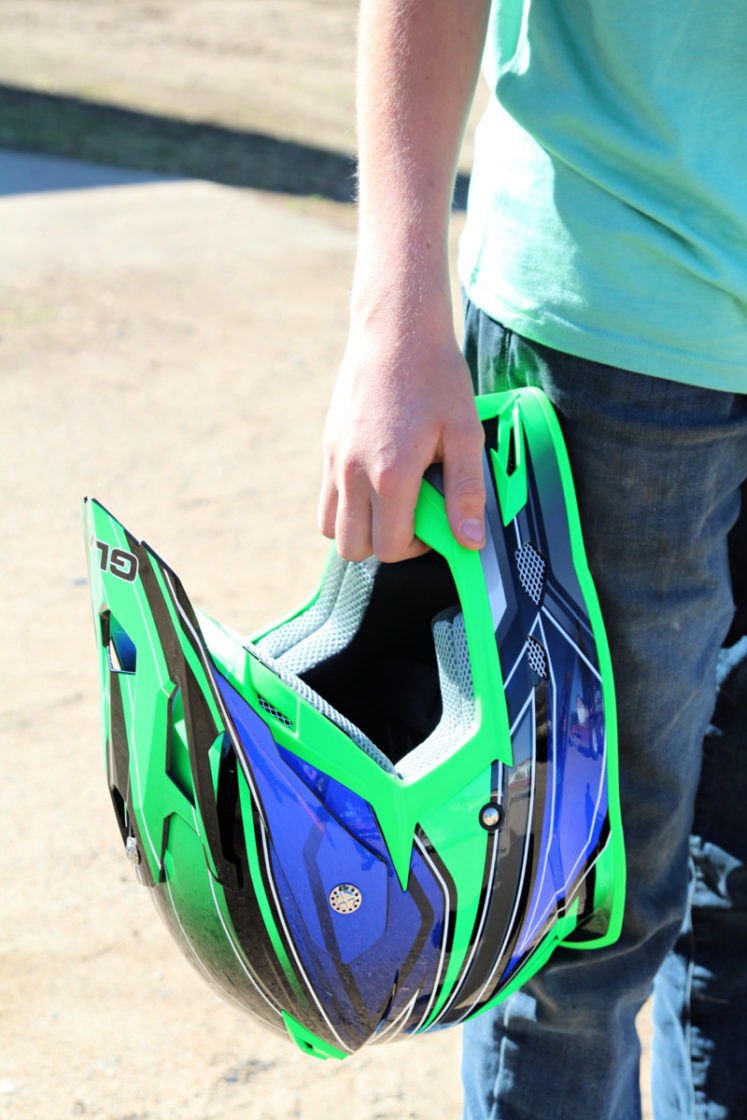 GX23 Sear Green GLX Helmet
This GX23 Sear Green Helmet is eye-catching and a great choice. It's loaded with great safety features that will help to protect your head in the event of a bump or crash.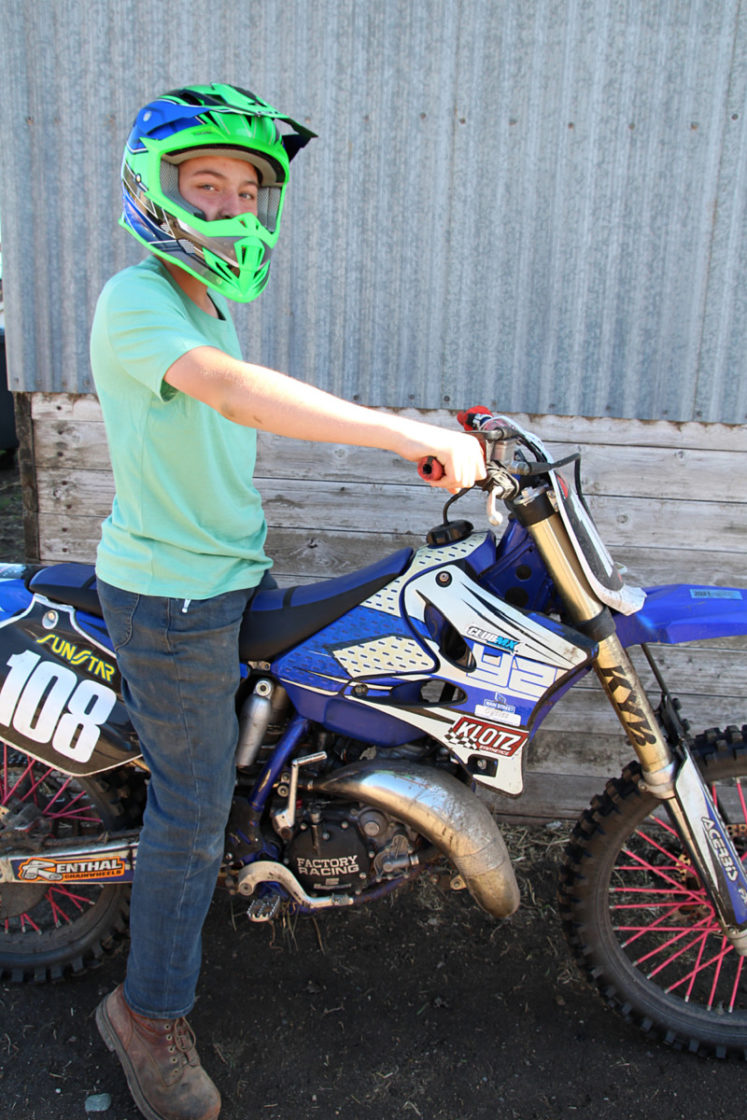 Pros Of The GX23 Sear Green:
The padding is extremely comfortable. My son especially loves the extra neck padding. It's also extremely easy to buckle and get a good fit.
What To Expect With Your GX23 Sear Green:
Impenetrable in safety, light in weight, and elastic in design to provide optimal impact absorption to exceed DOT standards. High-quality EPS liner material throughout the entire chin bar for enhanced impact absorption.

An aerodynamic shell containing an advanced cooling system designed with boasting 14 intake and exhaust vents in total to maximize airflow. Multi-density EPS liner yielding advantageous cooling passages throughout the helmet itself.

Cosmic peripheral field of vision utilizing a monumentally secured opening. Adjustable shatter resistant visor with high-grade steel screws tested for optimal rooster-tail smut protection, and secure mounting positioning.

Containing an advanced mouth-guard, aluminum mesh protective screens, quick-release chin strap and fully removable, washable, and replaceable microfiber inner material to provide an equilibrium of style, functionality, as well as safety.

All helmets purchased through an authorized distributor would contain the standard GLX One-Year Limited Manufacturer Warranty, as well as continuous support for any future assistance that may be needed.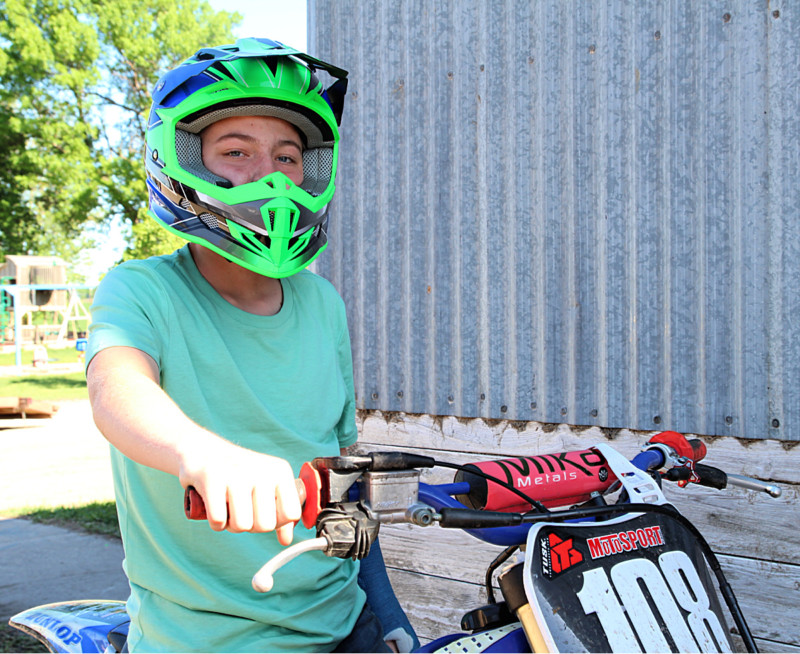 Remember, when choosing your helmet, be sure to use the GLX Helmets sizing guide to get the best size for the user. If the helmet is too large, it will have some wiggle room and won't be able to protect you as well. If you have any questions, be sure to reach out to the GLX Helmets team for sizing help!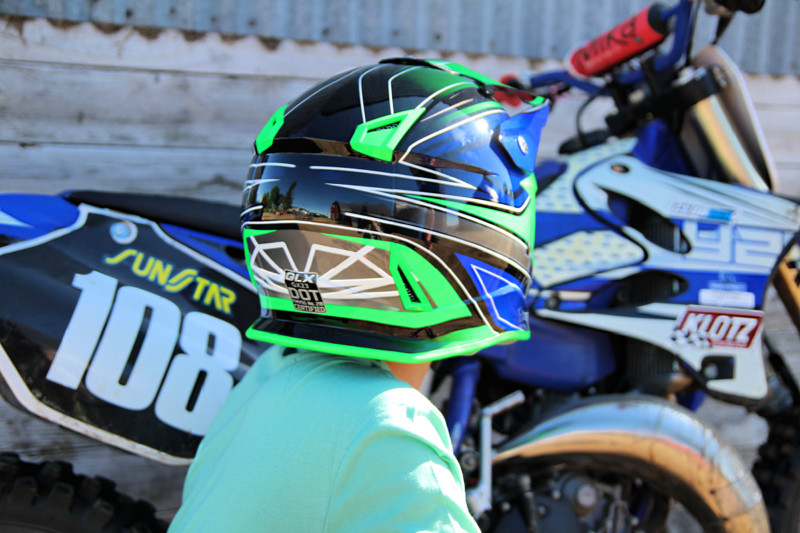 The GLX Helmets Mission
GLX Helmets was established in Southern California in 2002. Since the inception of GLX, their mission is to manufacture safe, affordable, and high-quality products that are marketable in any economic climate. Their product lineup is awesome and we love our GX23 Sear Green.
So tell me, who do you know that would love a new GLX Helmet? What's your biggest safety tip for riders?
Connect With GLX Helmets
Website / Facebook / Instagram / YouTube / Amazon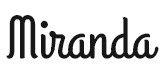 I'm a city girl turned country by my awesome husband and we have three busy boys and two darling daughters. I love spending time with my family, reading Karen Kingsbury novels, and catching up with friends while our kiddos have play dates. I'm blessed beyond measure and can't wait to see what God has in store.
Follow Miranda on Pinterest | Twitter| Blog | Instagram
This post currently has 13 responses.