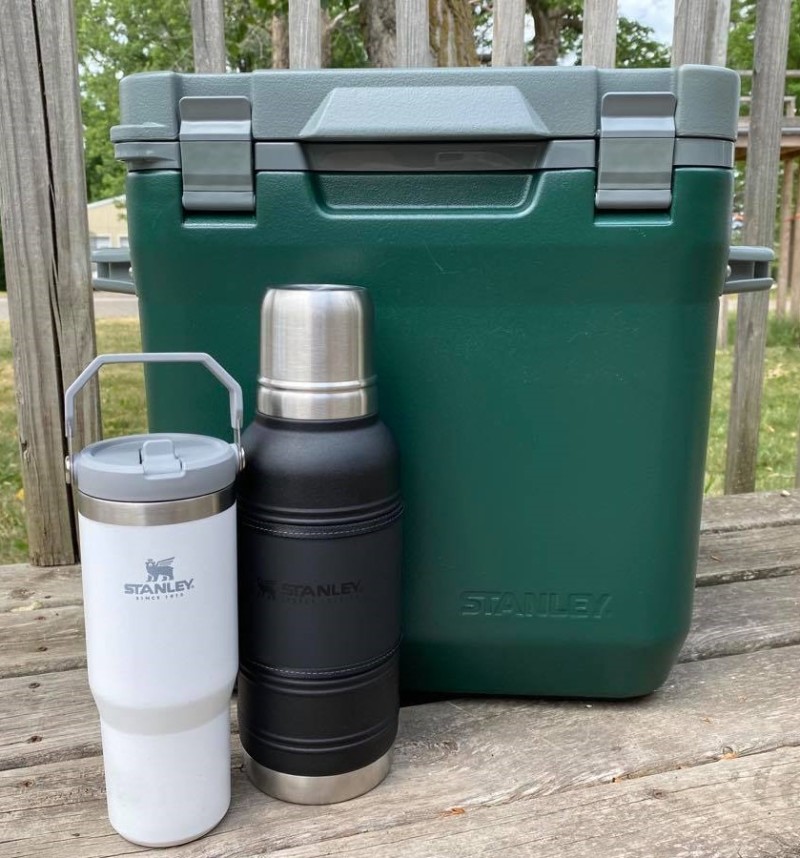 Thanks to Stanley for sending me these great Father's Day gifts. As always, all opinions are my own.
What kind of fathers do you have in your life? Both my dad and my husband are very outdoorsy, camping-type guys and I love it; they both make for great adventuring partners! Last year it was our goal to camp as a family at least a few times even though our summer weekends fill up so fast. We had so much fun that we decided to do that again this year, and I realized we were in need of a few more essentials. Father's Day is a great time to stock up on those necessities and I know my husband will be excited to open them on Sunday!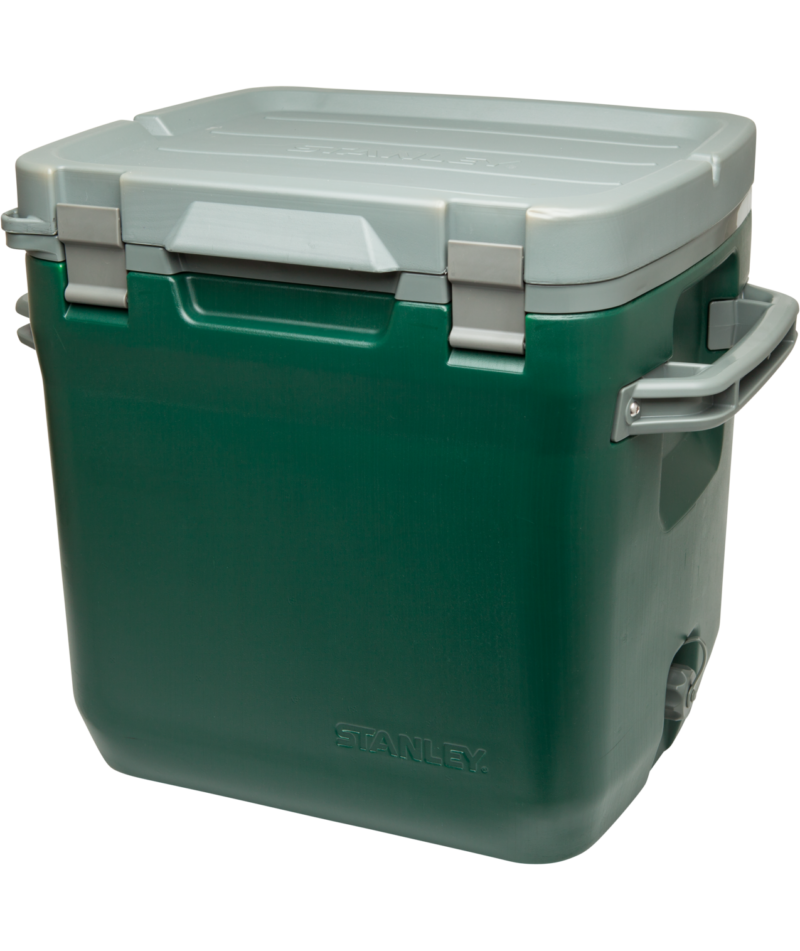 Stanley Adventure Series Outdoor Cooler
We've needed a new cooler for awhile, and when I saw that Stanley's Adventure Outdoor Cooler keeps things cold for FOUR days, I knew we had to have it. In the past I've had such a hard time keeping food cold over a long three day weekend, but that will be an issue no more! It's very deep and can hold up to 40 cans, though we will primarily use it for food. The cooler has a plug to release any water, and can be used as a seat, too! Like all Stanley products, it's very heavy duty and I know it will hold up over time. It's available in green or polar (white).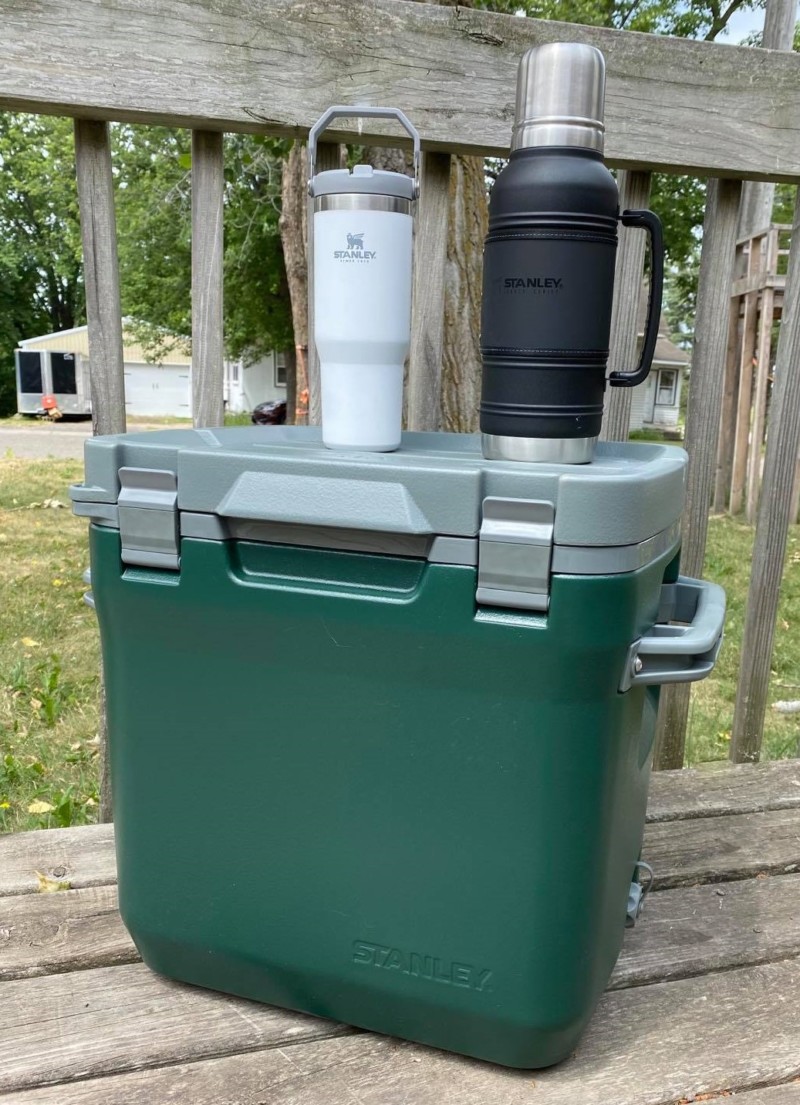 Stanley Legacy QuadVac Thermal Bottle
The next item I got for Tyler will be perfect for keeping drinks hot or cold, and he can use it for work along with camping. Old-school meets state-of-the art with Stanley's Legacy QuadVac™ Thermal Bottle. I almost can't believe the insulation in this bottle, but it's been tested and proven true! The bottle has four layers of hot/cold protection and can keep drinks hot for 41 hours, cold for 43 hours, and iced for six days! It's made of thick steel for durability and the easy-grip wrap lets you hang on tight. There's also a double-wall steel cup to preserve the flavor integrity of your water, coffee, tea or beer. This bottle is available in Foundry Black, Hammertone Green, or Nightfall (Blue).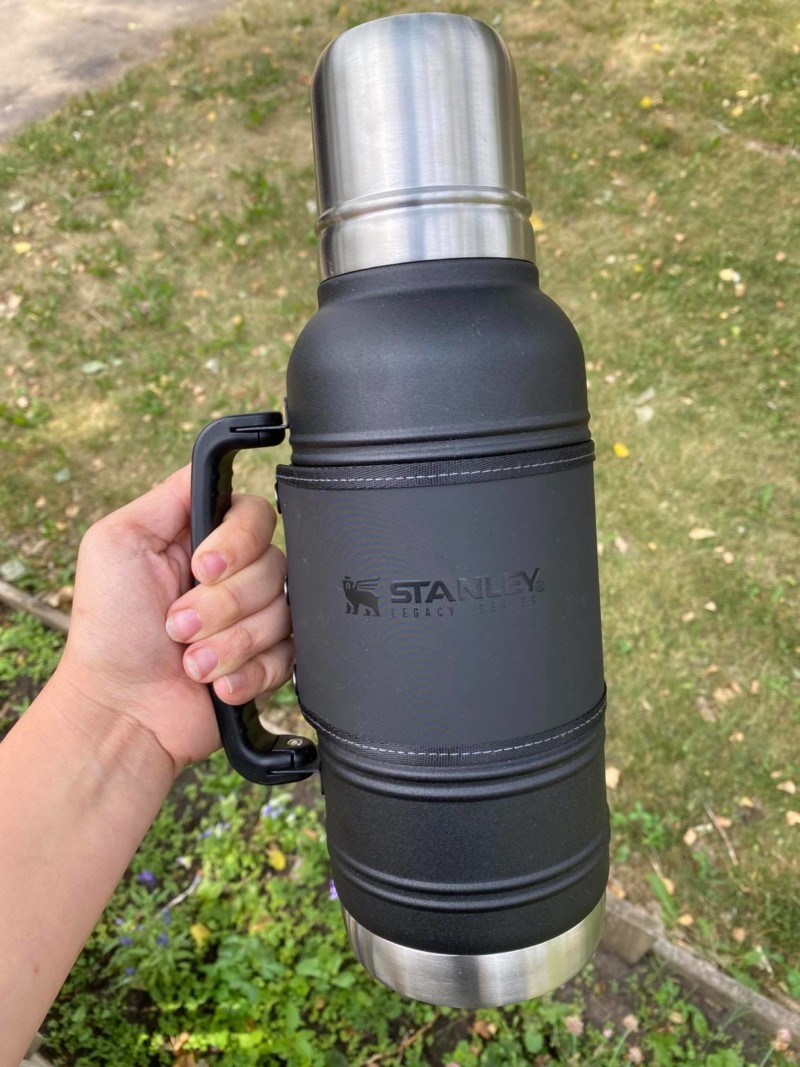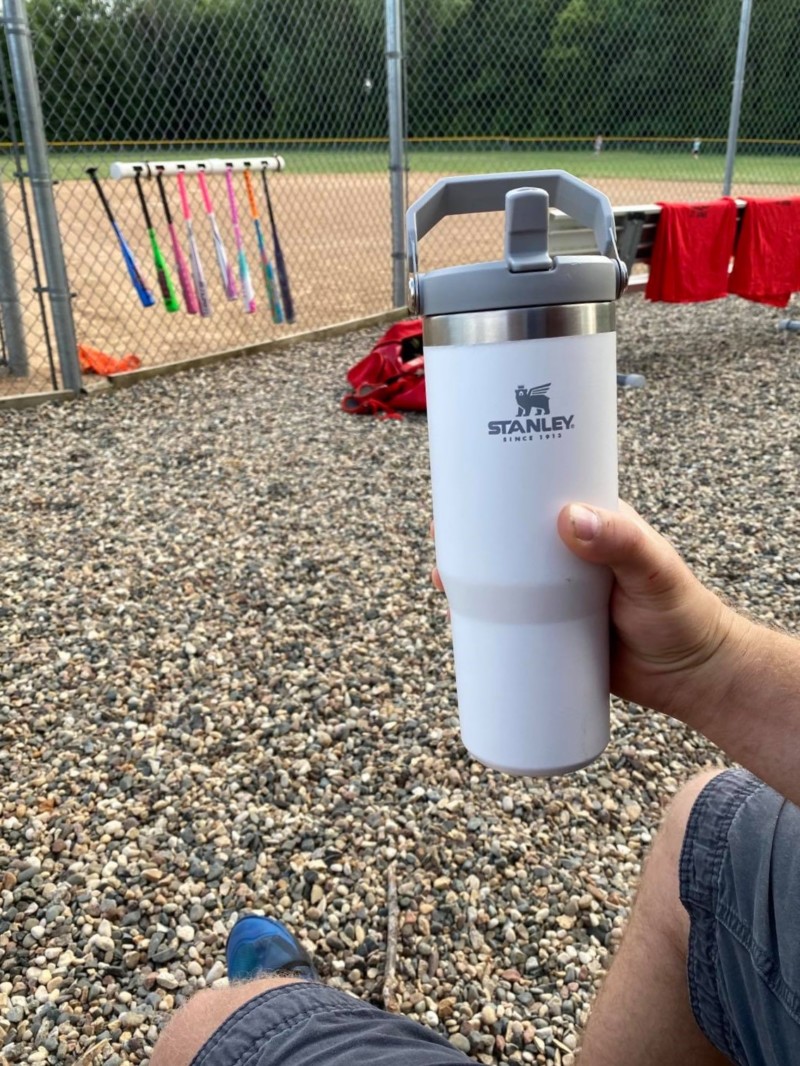 Stanley IceFlow Flip Straw Tumbler
The final gift I chose this year is the IceFlow Flip Straw Tumbler. I actually gave this to Tyler early because we've been in a serious hot and dry spell in Minnesota, and we needed it! Our kids play t-ball and softball two days a week, and Tyler plays one night a week also. It's been up to 100 degrees during the day and even evenings have been HOT. I decided to bring this tumbler with us to the last softball practice and it was so amazing to have ice water the whole time!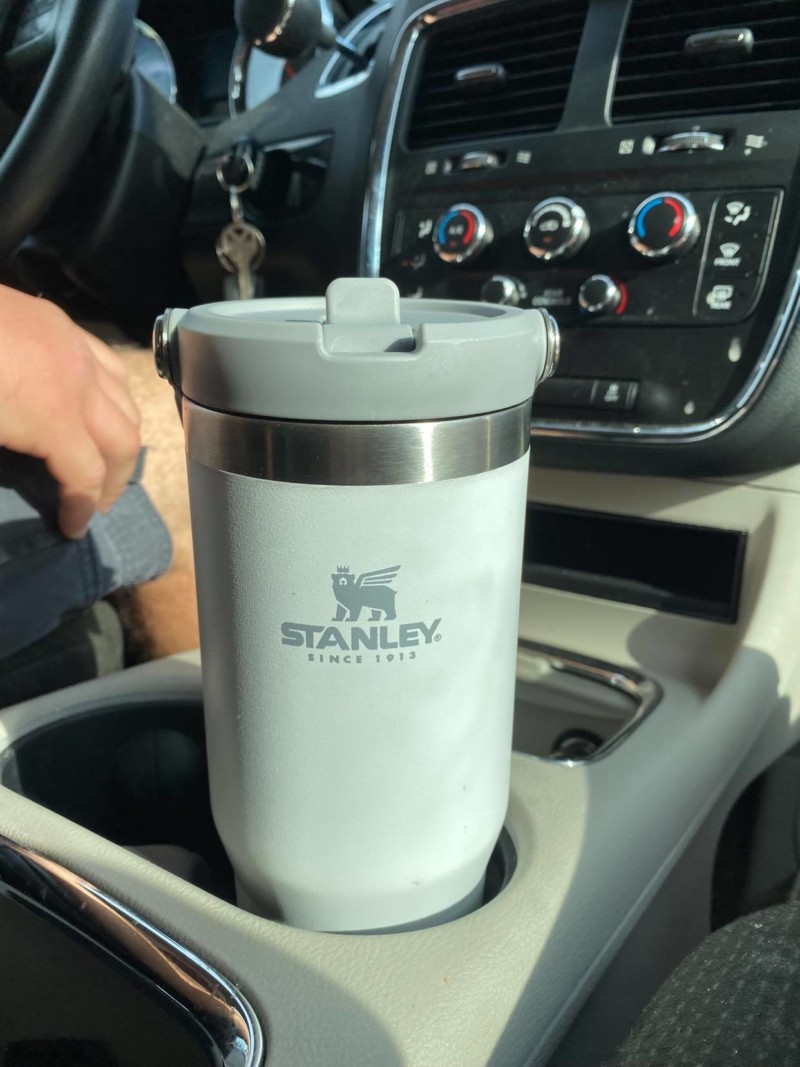 One of my favorite features is that it fits in our vehicle's cup holder. It holds up to 30 ounces of liquid and has a built-in flip up straw. I find that I drink so much more water when I have a straw, so this is a perfect option; I may end up stealing it from Tyler! Snap it shut and the double-wall vacuum insulation will keep your drink fully leakproof and extra cold for 12 hours or up to two days with ice. We brought it with on a hike the other day also, and the ice inside stayed frozen overnight, even in our hot vehicle!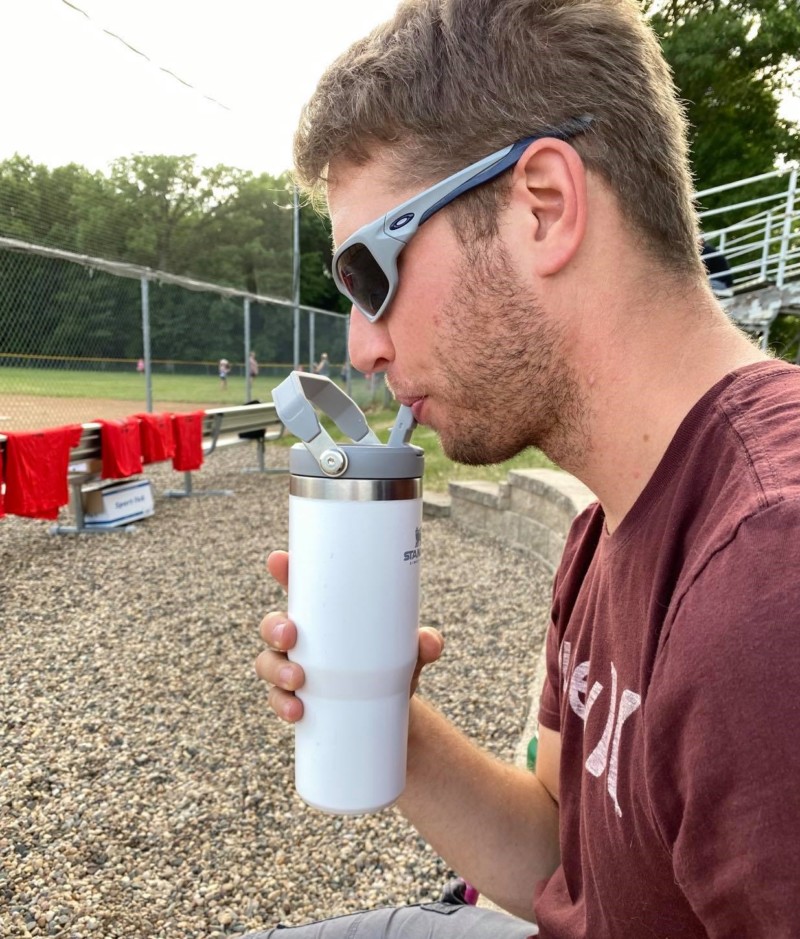 I will definitely be ordering more of these because I want them in all the colors! It's available in guava, polar, lagoon, charcoal, aloe, and saffron; so many fun options.
Be sure to check out Stanley for all your Father's Day needs this year!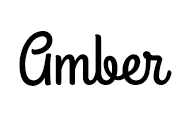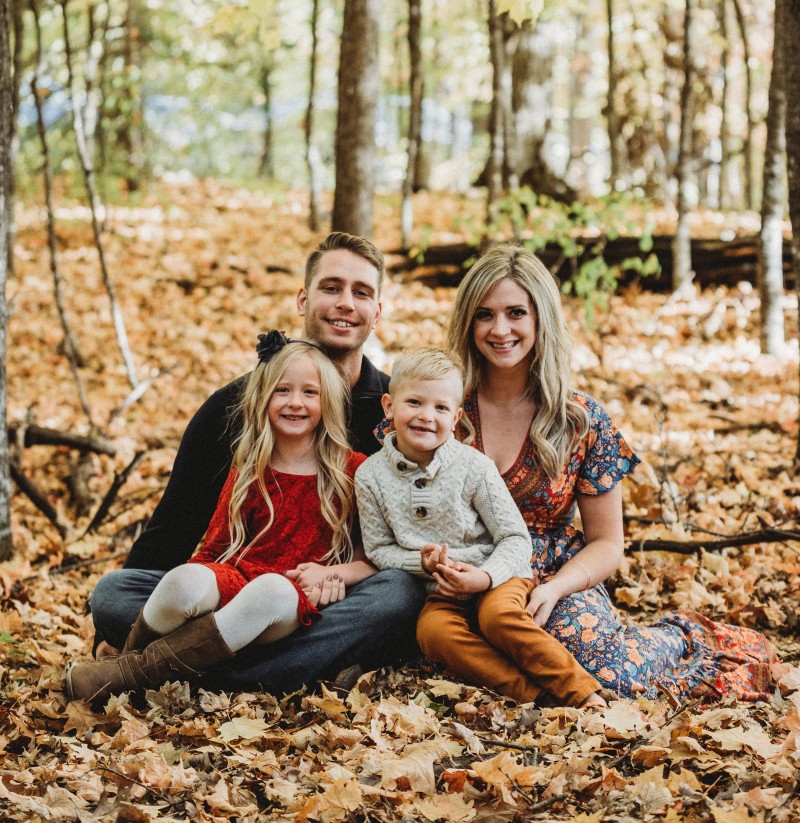 Hi there! I'm Amber, a 32 year old wife and mom of two from central Minnesota. I love to travel and to be outside with my kids anywhere the weather is warm! When I have a spare free moment, I love to read and scrapbook as well as binge-watch Netflix long after the kids are asleep. I drink too much Caribou Coffee and have a real sweet tooth but also try very hard to consume organic foods and use eco-friendly, fair trade products as much as possible. I also love socializing and sharing about my favorite products!
This post currently has 3 responses.