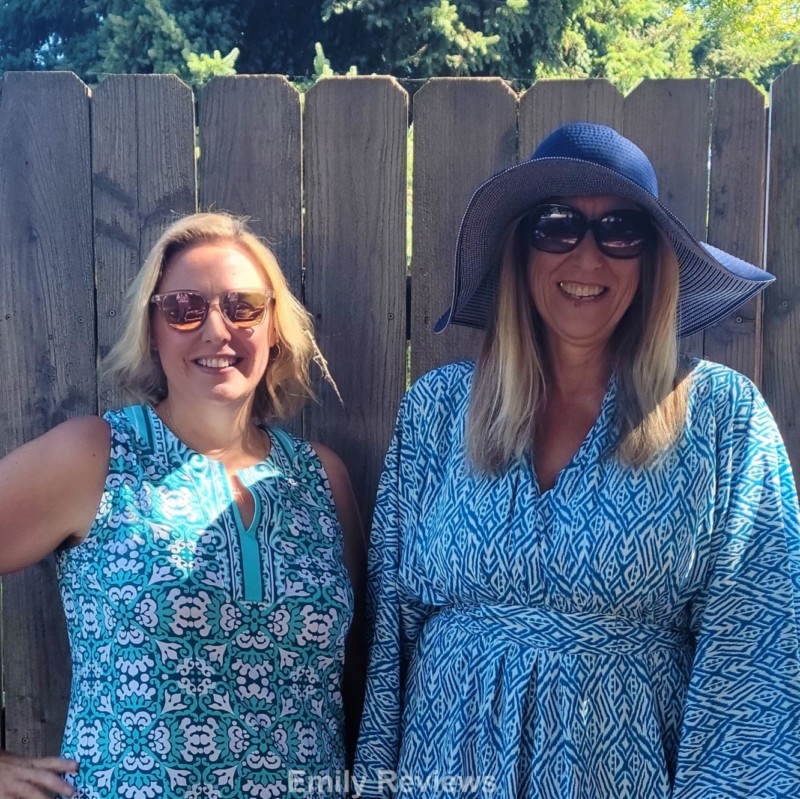 Thank you to Coolibar for providing me with products to facilitate my blog review. All opinions are 100% my own.
With more and more being known about the dangers of too much exposure to the sun's harmful rays, Coolibar has made it their mission to make enjoying the outdoors safe again as far as skin damage is concerned. Whether you or someone you know is a skin cancer survivor or you want to be proactive, if you find yourself shopping on the Coolibar website, you are at the right place.
Having been diagnosed with skin cancer recently and being a true lover of everything outdoors, I found myself in a dilemma. I wanted to be safe while at the same time, be able to enjoy our family's outdoor activities. Whether it is camping, gardening, attending or playing in sports events, paddle boarding/kayaking, or going on our daily walks, we are outside a lot.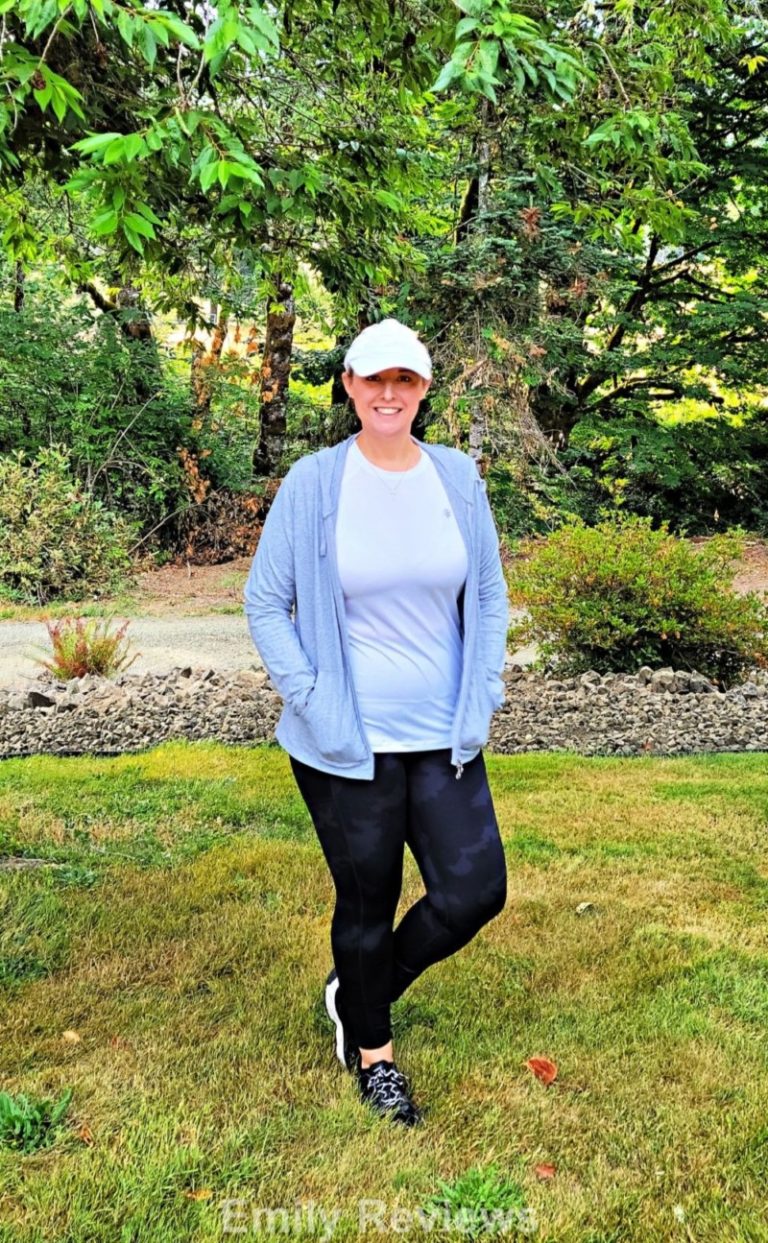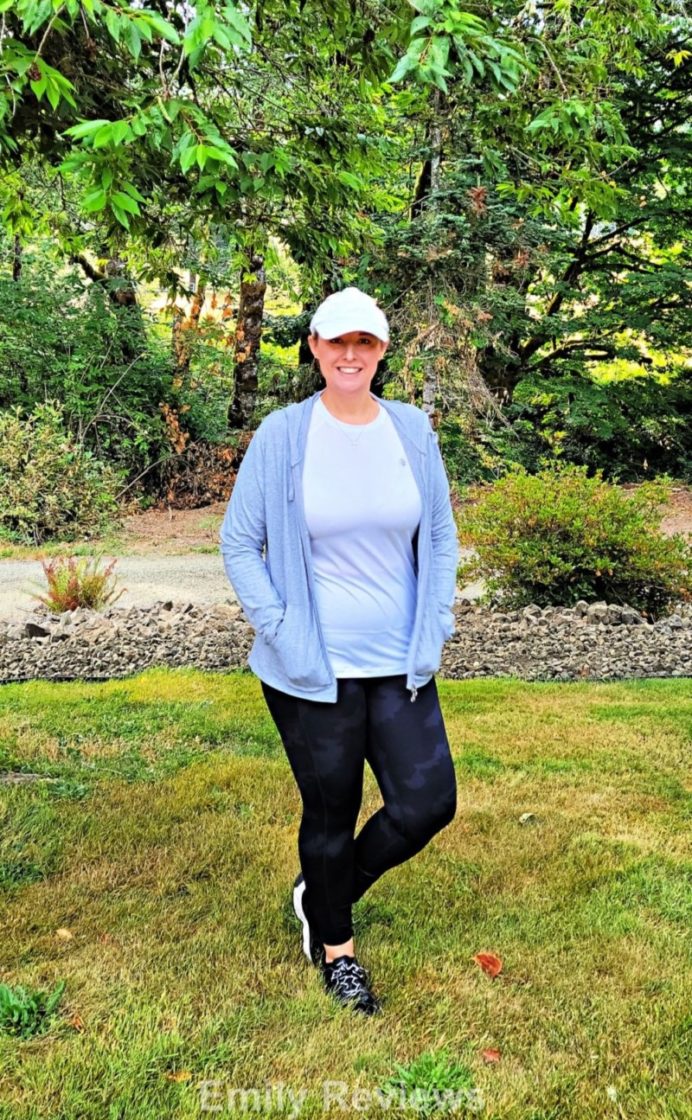 One of the many necessary items I found at Coolibar is the Court Convertible Visor. Whether I want a visor or a full cap, this item is perfect. On days when I only need a visor, I can easily zip off the cap portion. This convertible visor is made of anti-glare, UPF 50+ fabric and has a built-in sweatband and side panels for ventilation. Although the convertible visor comes in three sizes, it is also adjustable for a truly customized fit. Concerned about washing your convertible visor? Don't be. It is made of polyester/spandex and can be hand washed and line dried.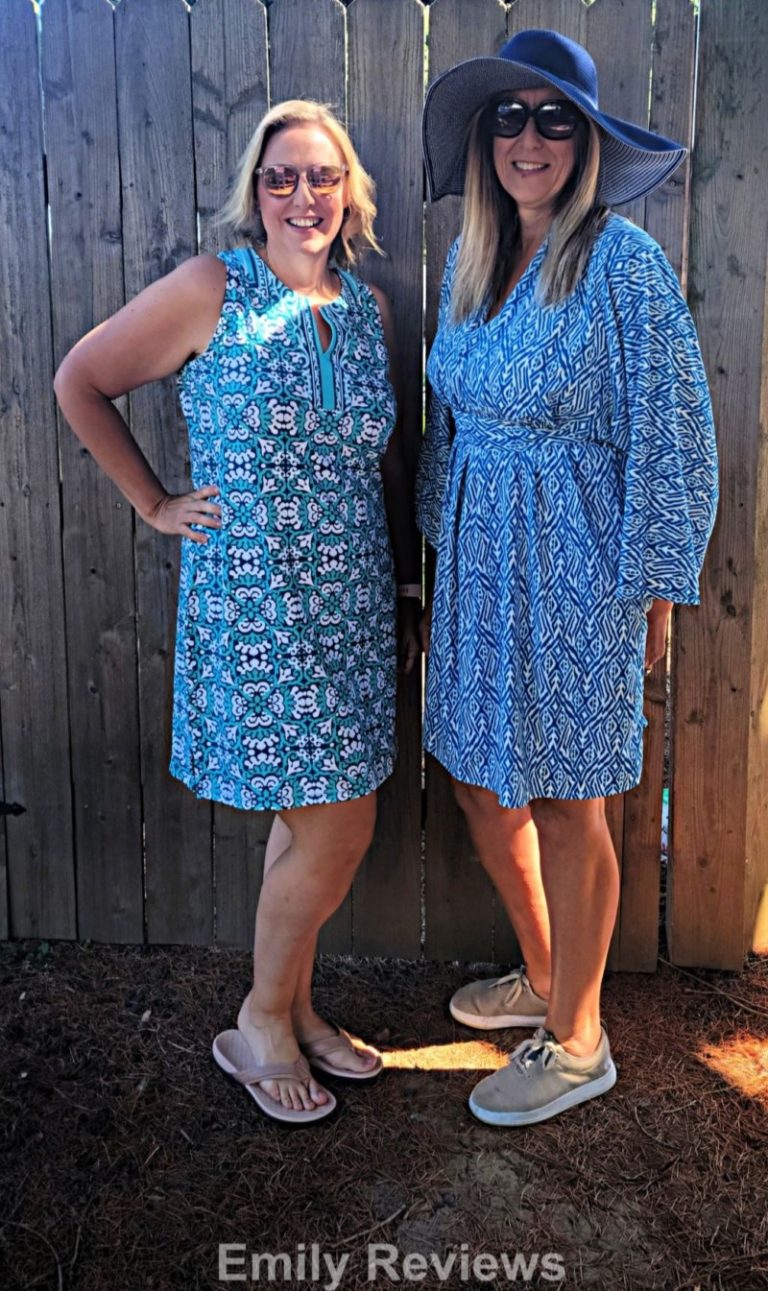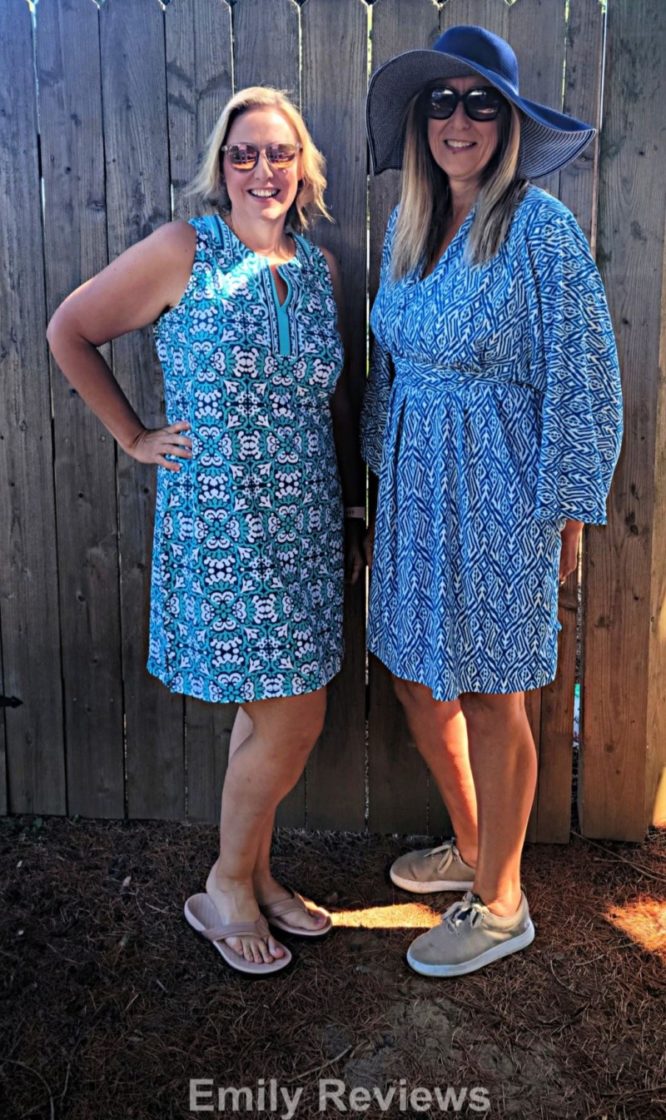 We often find ourselves at summer picnics and other events where I find myself struggling with what to wear. I don't want to be overly fancy nor too relaxed. The Women's Oceanside Tank Dress in Aqua Lively Medallion was exactly what I needed for my summer wardrobe. This slightly fitted sleeveless dress is made of ZnO™ fabric (soft, lightweight, and cool) that is UPF 50+. The style is very feminine and complementary, and the side slits make it very easy to sit and walk-in. (My mom's outfit is also from Coolibar!)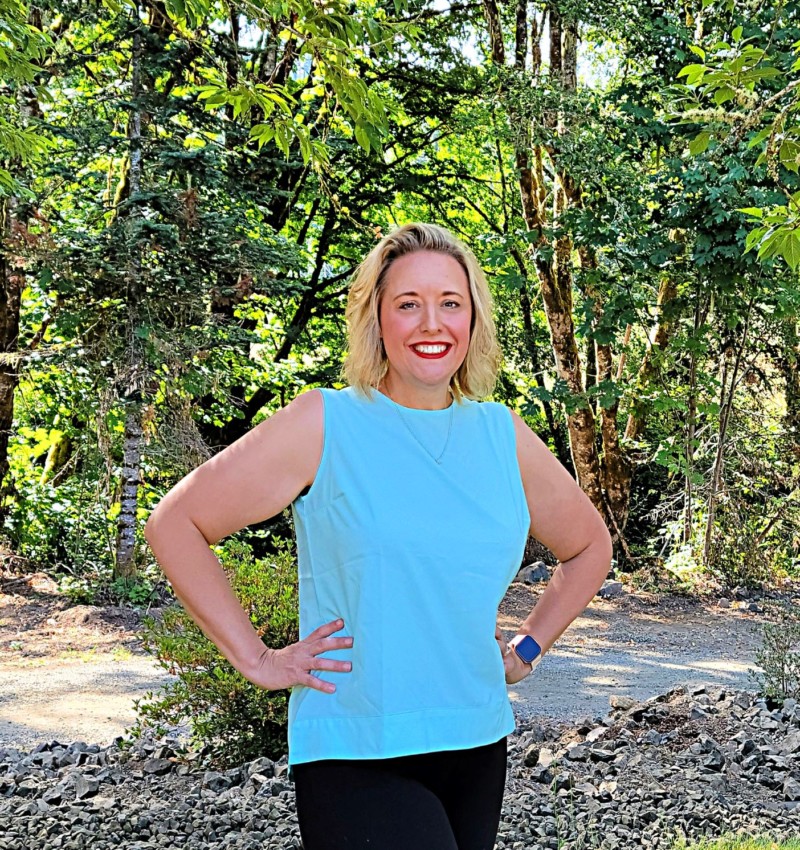 On days when I don't feel a need to wear a dress, my St. Tropez Swing Tank Top is one of my "go-to" items. This top is so beautiful both in the way it looks as well as how it feels. The Aire™ fabric used to make this UPF 50+ top feels and flows remarkably similar to silk. There is a bit of stretchiness to the fabric and it's breathable and lightweight. The keyhole closing in the back is very flattering.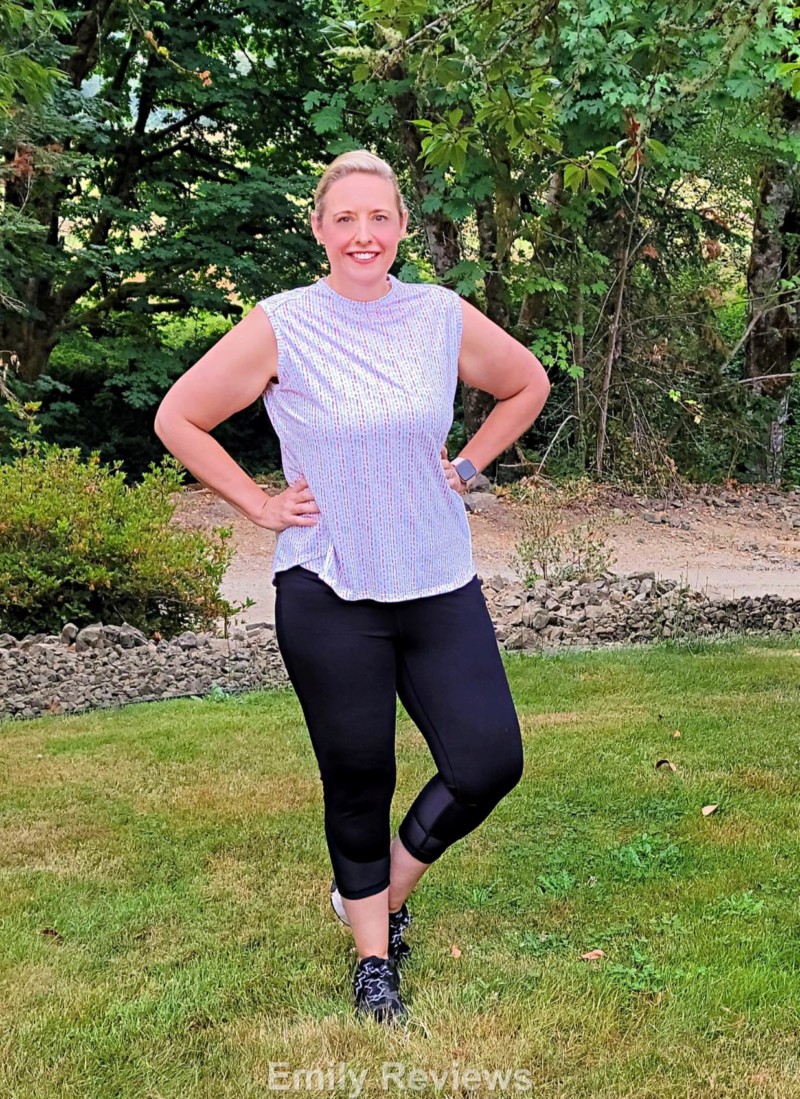 Another sleeveless Coolibar top that I find myself wearing a lot is the Accelera Tank. This UPF 50+ athleisure tank top is made using Active Athlon™ fabric which is a lightweight and breathable fabric that is antimicrobial to eliminate bacteria and odor and it has moisture-wicking capabilities to help you stay cool.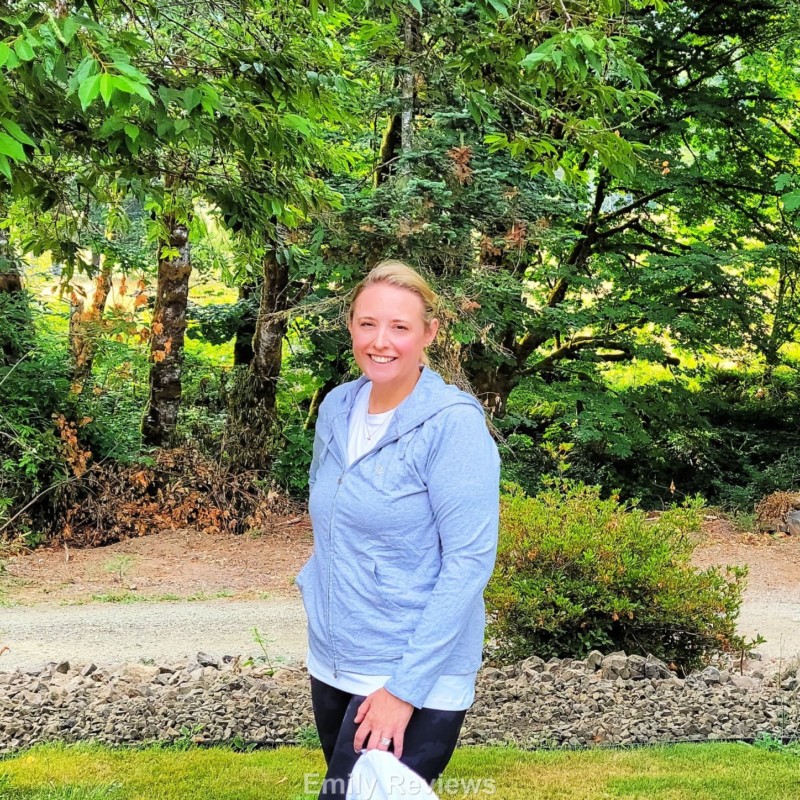 It is easy to forget that the sun's harmful rays are also hitting us during cooler weather and overcast days. Not to fear, Coolibar has clothing items for those days also. My favorite is the Seaside Hoodie. Like with the other apparel items, this hoodie is UPF 50+ and made using ZnO™ fabric. The hood has a drawcord to keep it in place if you want to take advantage of the hood. The front pocket is a split kangaroo pocket and the front zipper, can either be opened from the top down or the bottom up.
If you're in the market for clothing that helps protect you from the sun's harmful rays, Coolibar has you covered.
Buy It: Please visit the Coolibar website to see the great selection of products they offer and convenient shopping locations.
Connect: Don't forget to follow Coolibar on Facebook, Twitter, and Instagram for the latest product announcements and special offers.


Hello, my name is Laurie. I have been married to my husband for 14 years. We have two young daughters, ages 11 and 13 years old. My family and I live in Oregon so that means we are just minutes from the beach, mountains, and desert.  We love it here and try to spend as much time outdoors playing as we can. When we aren't outside playing, I enjoy reading, gardening, refinishing furniture, and other crafts.
This post currently has 13 responses.