I was sent a shipment from Nadine West for review. All opinions are my own. There are affiliate links in this post.
Nadine West
is a fun subscription service that sends womens' clothes and accessories right to your door. When you first sign up, you take a style quiz. Through that style quiz you let them know what clothing sizes work for you, what colors, prints or patterns you like to wear, what colors of jewelry you like and more.
Then monthly or bimonthly (whichever you sign up for) a stylist will pick out 5+ items to send you. There is a $9.98 shipping fee, but you aren't charged for everything they send. Instead, you're able to try on the clothing, see the prices, and decide what to keep and what to send back. If you keep at least one item, that shipping cost will roll into the cost of the time, taking $9.98 off the regular price. You can keep or return as many or as few items as you like each month. Plus, you can rate each item that you're sent after you try them on. You can even leave comments on each item you were sent, letting them know why you liked it or why you didn't like it. That way, they'll learn more about your style over time.
Let's jump in to what was sent to me this time! This shipment included six items.
Apologies for my rough appearance in these photos by the way. These were taken one day before I started moving to my new place so I was exhausted from packing and my hair was a wreck! Anyway…
The dress and necklace shown here were both sent in this shipment. I think this dress is cute, I like how the upper chest portion and upper back portion of the dress is lace. It's simple, but comfortable and cute. It is $41.99 if you decide to keep it.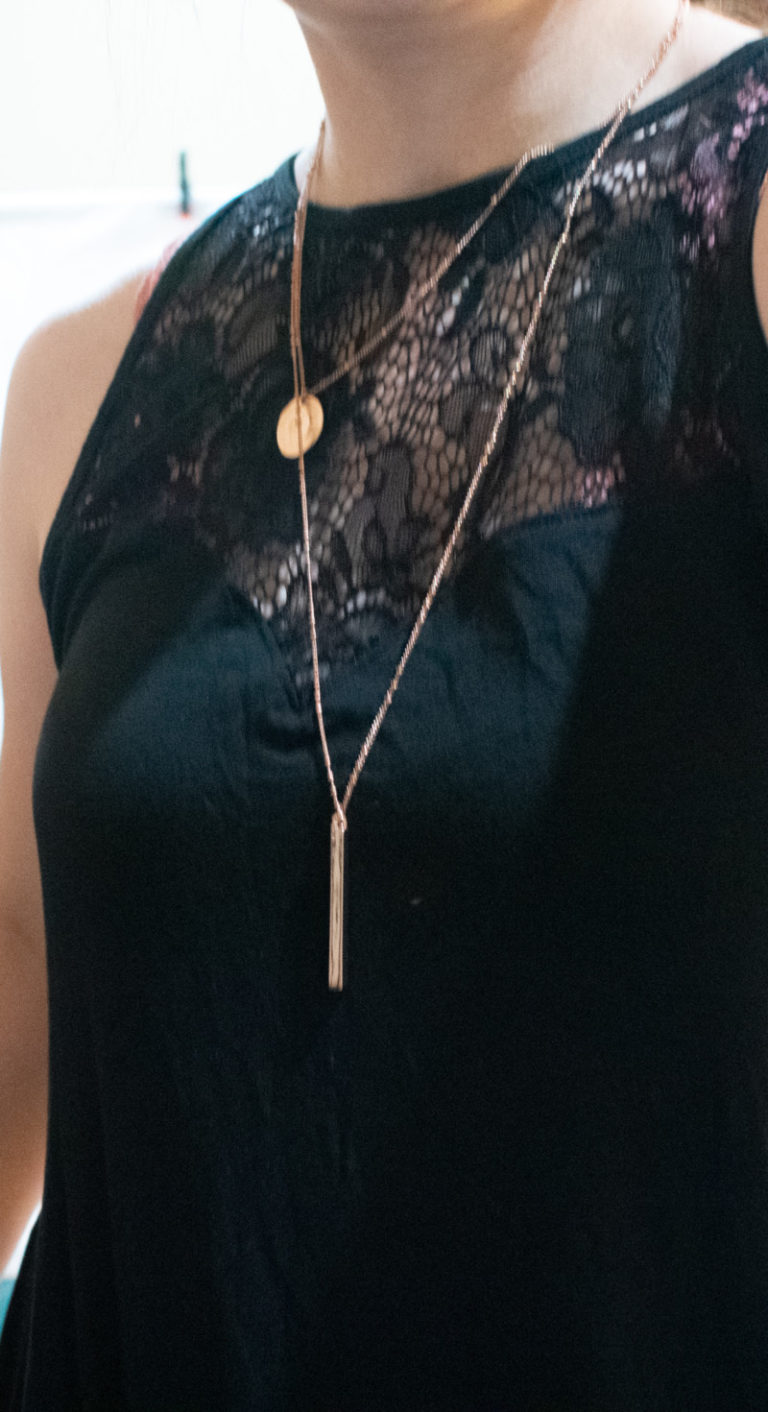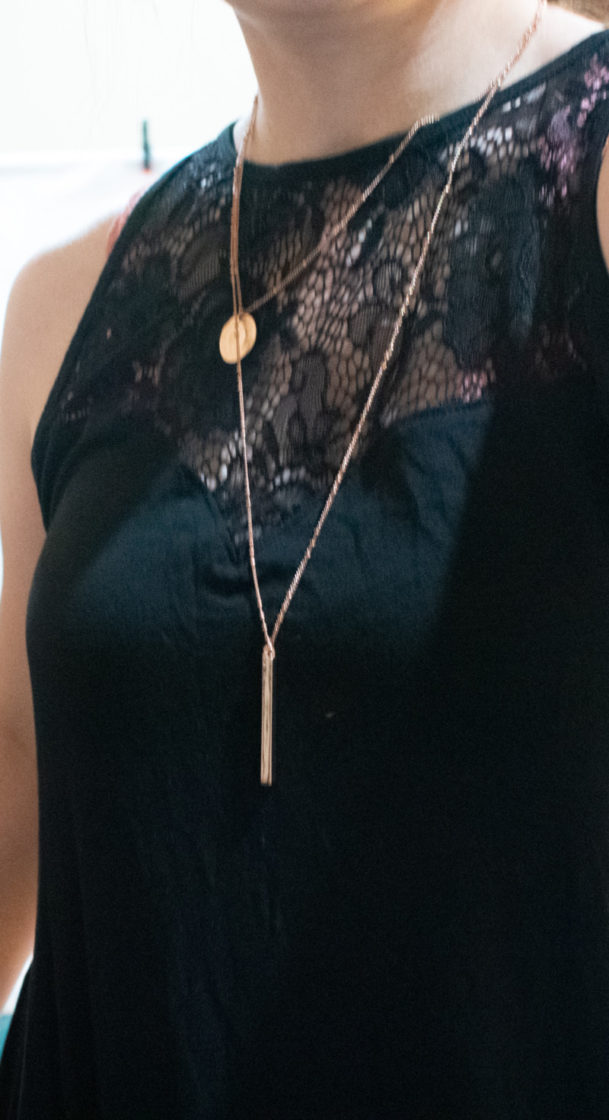 The necklace shown here looks like multiple necklaces but they all come connected as one product. The lower chain is a rectangular pendant, and the shorter section has a circular pendant. I think this is a really cute necklace, but it just doesn't seem like my style for some reason. It is $24.99 to keep.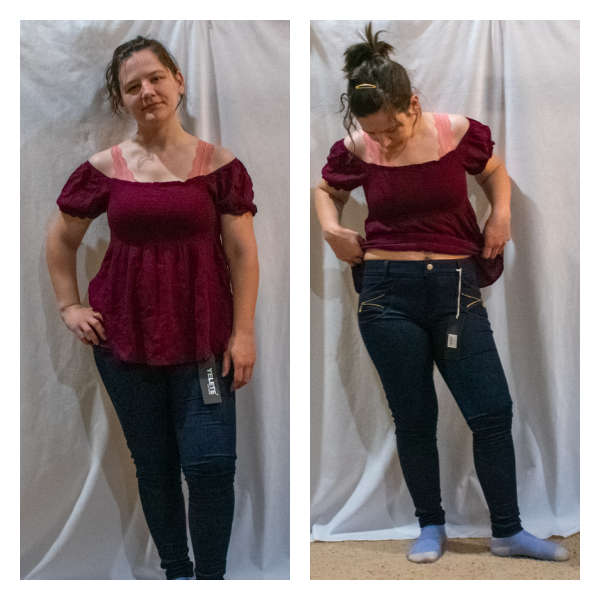 The top and pants here were both sent this month. The pants are thin and stretch like leggings but have a button and real pockets. They're sort of a combination between leggings and jeans, which I'm a fan of because they're comfy without looking overly casual! They are $26.49 to keep.
The top has ruffled off-the-shoulder sleeves, and has a lot of elastic running through the chest portion. This style of top was popular when I was a little girl, around the late 90's I think. It's cute but it's just not quite 'me'. This top is $15.99 to keep.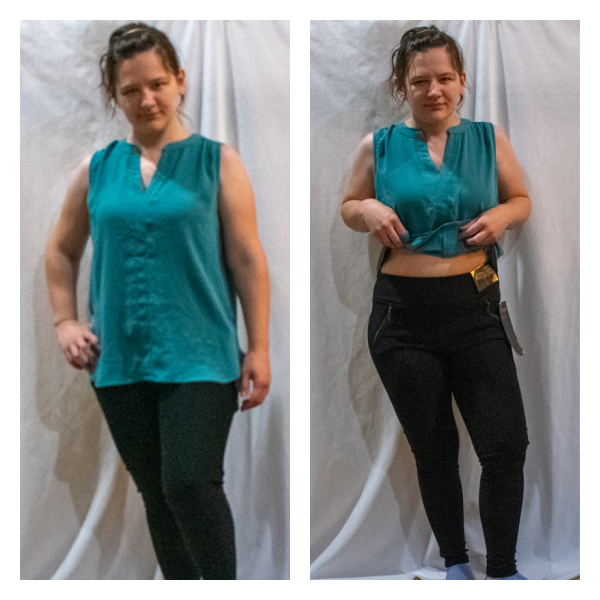 The top and bottoms here were also both sent this shipment. The top strikes me as one that would be cute if you worked in an office or something like that. I work from home so I almost never dress up whatsoever. It's just not a top I would get much wear out of personally. It is $11.99 to keep.
The bottoms here are sort of a mix between jeggings and jeans again, but these are closer to leggings as they don't have a fake button/zipper, just a stretch waist. They're a bit too small on me. I've updated my sizing for next month's shipment seems how I have gained weight. Anyway, these are $19.99 to keep.
Overall this was a pretty good shipment for me. The dress and both bottoms are well aligned with my style. Neither of the tops were something I'd want to add to my wardrobe, but I do think they look nice, just not really on me. Remember, you can sign up for Nadine West today to see what a stylist will send to you! Shipping i just $9.99 and it rolls into the cost of the clothing or accessories as long as you decide to keep at least one item.
If you're a new customer between now and 9/20/2021 use the code FallNW20
to get $20 off your first order!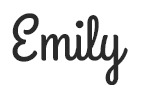 Hi there! I am Emily Evert, the owner of Emily Reviews. I am 28 and live in a small town in Michigan with my boyfriend Ryan and our two pugs. I have a large family and I adore my nieces and nephews. I love reading memoirs, and learning about child development and psychology. I love watching The Game of Thrones, Teen Mom, Sister Wives and Veep. I like listening to Jason Isbell, John Prine, and other alt-country or Americana music. I created Emily Reviews as a creative outlet to share my life and the products that I love with others.
This post currently has 4 responses.