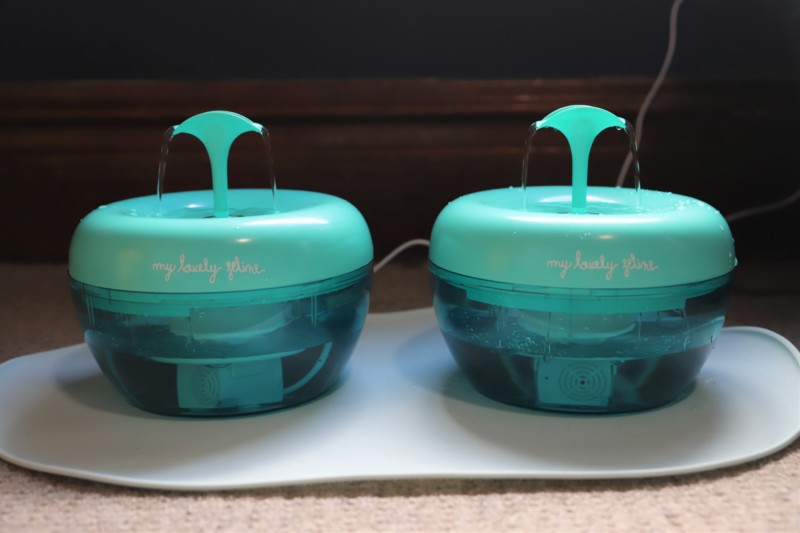 Thanks to My Lovey Feline for sending us these great products. As always, all opinions are my own.
It's no secret that we are a cat-loving family! We have four cats named Mittens, Kismet, Calypso, and Olive – we love them all, and I try to find the best products to give them a long and happy life. I recently turned to My Lovely Feline for some new supplies and I can't wait to share them with you! Plus, there's your chance to win one of THREE prize packs for your furry companions.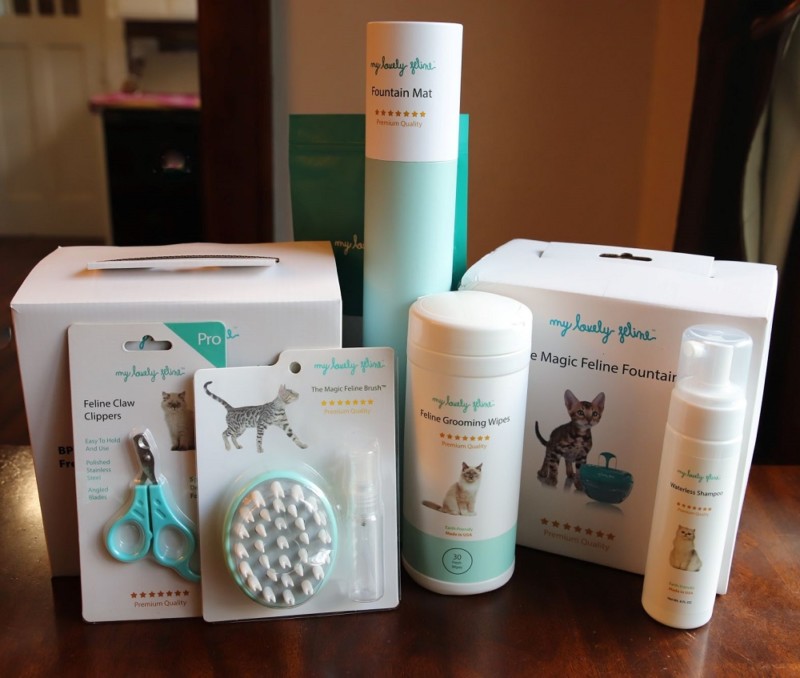 My Lovely Feline Cat Products
Our cats are pretty spoiled (in fact we just bough them Halloween costumes because our daughter insisted!) and having the best in care and grooming products is very important to us. Kismet and Calypso in particular have always loved drinking water from a running source like the faucet. While it's kind of cute, it's also a pain to have them drinking out of the sink when I'm getting ready in the morning. When I heard that My Lovely Feline offers a Magic Feline Fountain, I knew we had to give it a try!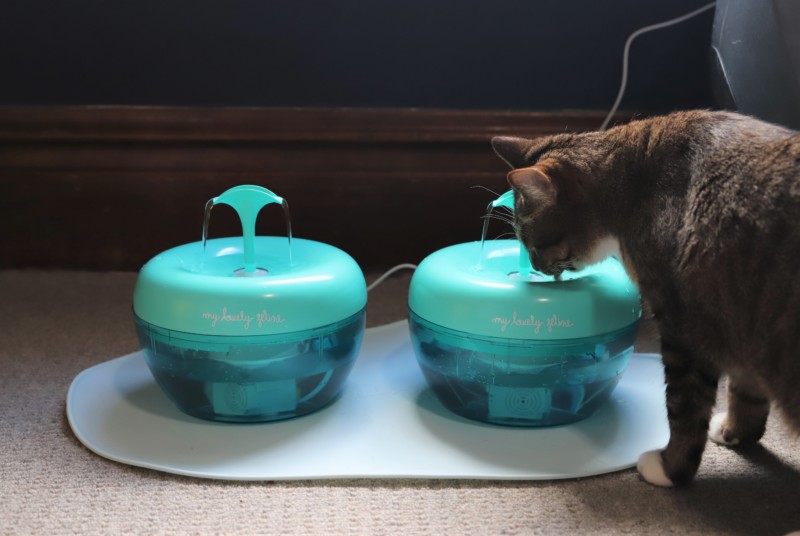 Our cats are completely obsessed with these fountains! Ours are placed on the Premium Fountain Mat because sometimes they get a little too excited and splash some water out. The fountain itself has five active filtering layers to keep water fresh and remove any bacteria, chlorine, heavy metals, and adds in beneficial minerals for your cats! It's super easy to clean and fill, and our cats are drinking so much water now that they can drink from a running source. Clean drinking water is arguably the most important thing cats need because it keeps their kidneys healthy, and these fountains give me peace of mind that they're drinking enough and that the water is good for them.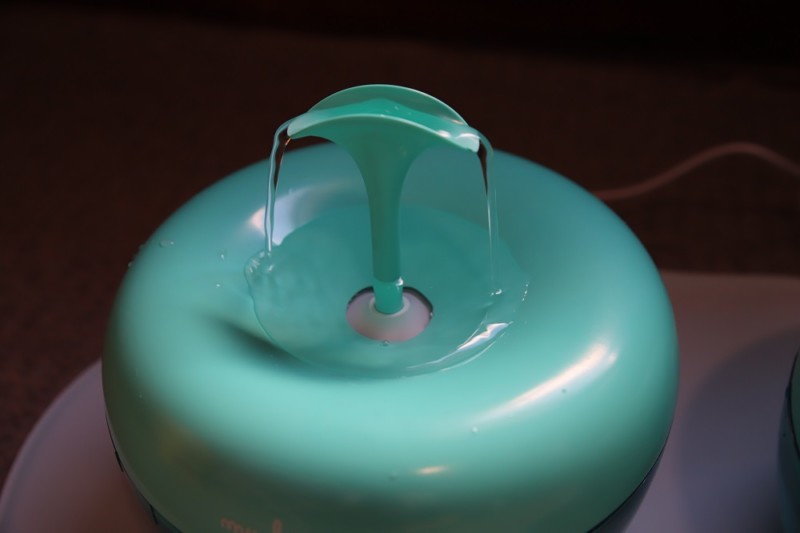 Our cats shed a lot so we like to keep them groomed. We still find cat hair everywhere but these tools should help us get that under control and keep our cats coats healthy. The Feline Grooming Kit from My Lovely Feline has everything you need for cat grooming in one handy package! In the kit you'll find Feline Grooming Wipes, Waterless Foam Shampoo, Claw Clippers, and a Magic Feline Brush.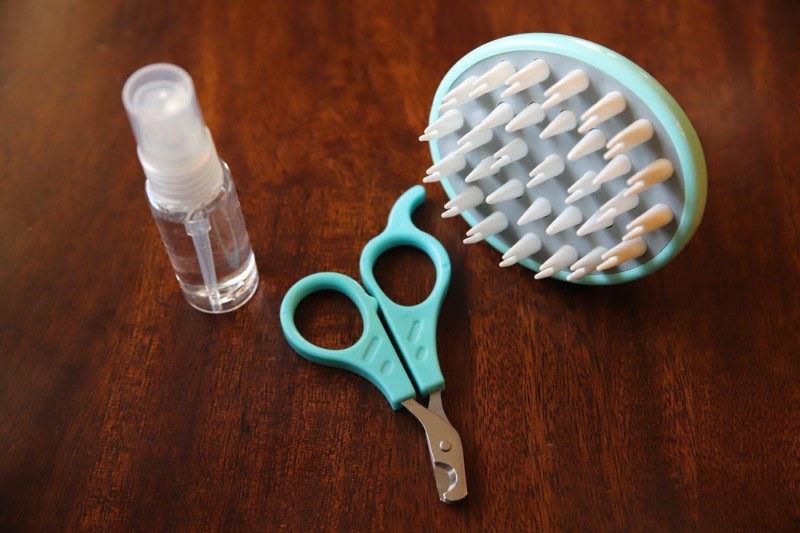 First off, I love the Waterless Shampoo! With non-toxic ingredients, it's so easy to spray the foam on my hands and then rub it into the cats' coats. There are no harsh chemicals so if the cats self groom after their bath (which is far easier than giving them a water bath in the tub!), it's totally safe. Used alongside the Feline Grooming Wipes (which are a fast and simple way to clean and freshen up your pets), your cats will be smelling great. A few months ago our cats all got a stomach bug that messed up their bowels for awhile. It would have been so helpful to have these wipes to clean them up when they weren't feeling well. I'm happy to have them now!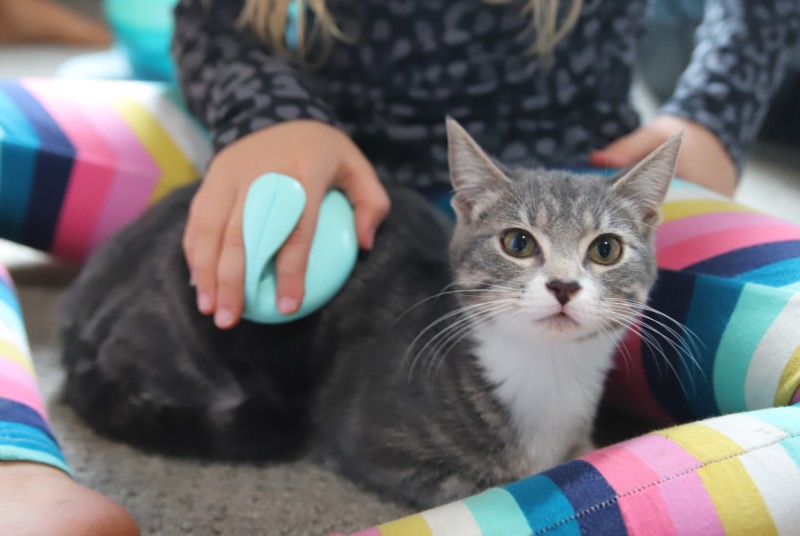 Our daughter's favorite product is The Magic Feline Brush which allows her to brush the cats and remove up to 90% of shedding hair. It keeps the hair from flying everywhere and is gentle enough to give your precious pets a nice massage, too! It's easy to hold and easy to remove the hair once you're done brushing. Our cats adore their brushing sessions!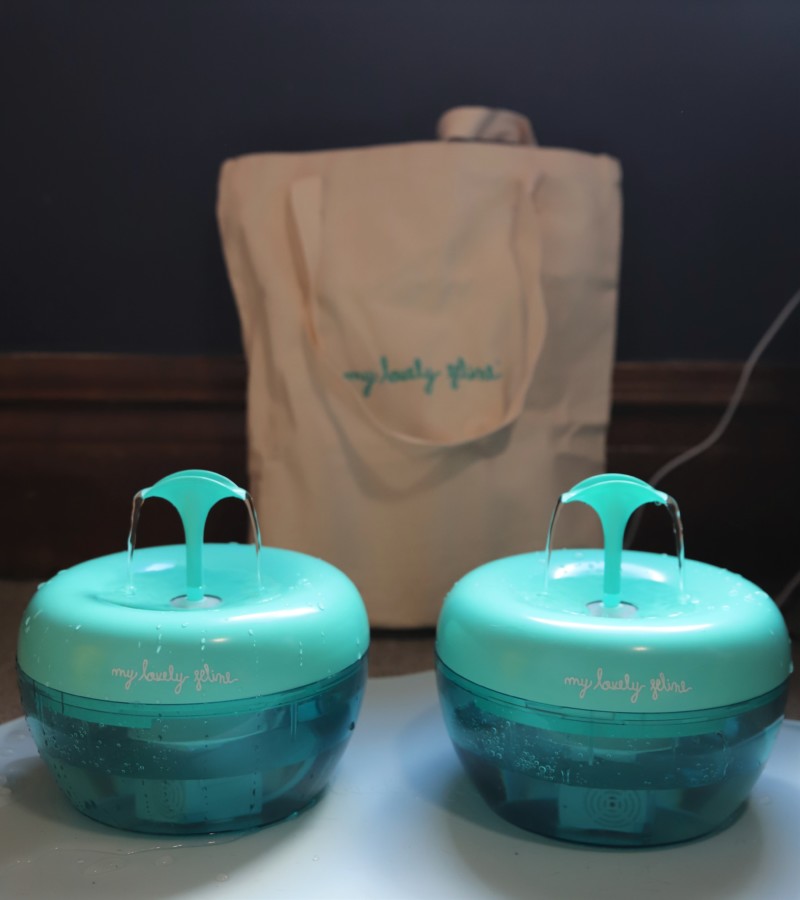 We're so thrilled with the new products from My Lovely Feline for our four cats. I will definitely be recommending them to friends and family for all their cat needs!
Buy it: My Lovely Feline
Win it: My Lovely Feline is generously giving away THREE prize packs of products for our readers! This is a USA giveaway ending 10/23. Enter using the Giveaway Tools form below, and good luck. The prize packs are listed below and will be gifted in order of the first three names drawn from the form.

Winner 1 will recieve:
1 Magic

Feline

Fountain (and all its accessories: Mat & Cleaning Kit)
1 Magic

Feline

Brush
1 Claw Clippers
1 Slow Feeding Dish
1

Feline

Grooming Wipes
1

Feline

Waterless Shampoo
Winner 2 will receive:
1 Magic

Feline

Fountain (and all its accessories: Mat & Cleaning Kit)
1 Magic

Feline

Brush
1

Feline

Grooming Wipes
Winner 3 will receive:
1 Magic

Feline

Brush
1

Feline

Grooming Wipes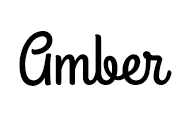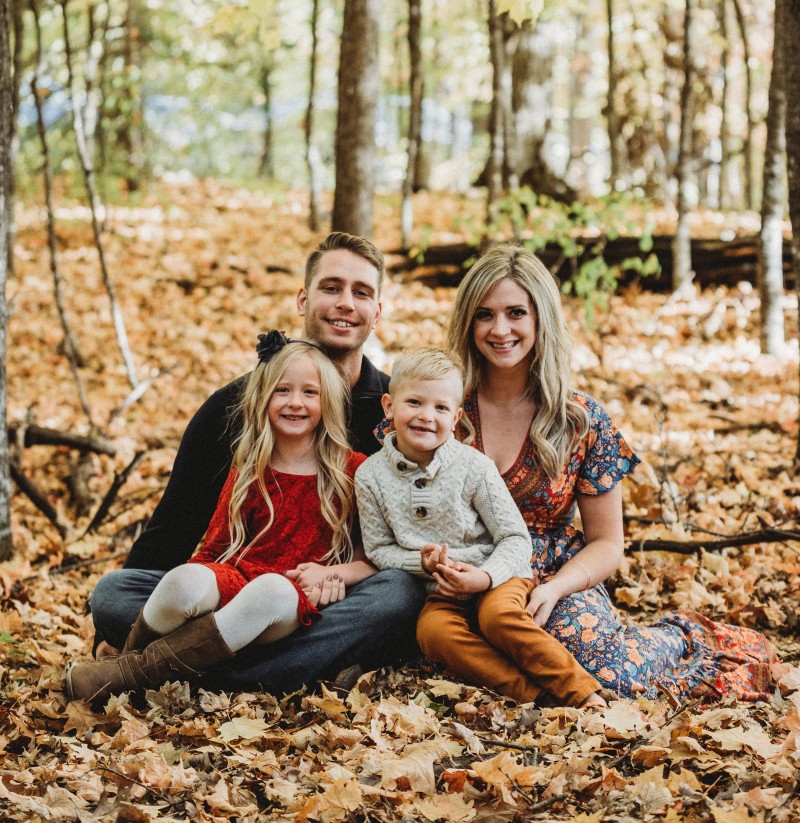 Hi there! I'm Amber, a 34 year old wife and mom of two from central Minnesota. I love to be outside with my family anywhere the weather is warm (which means I spend half the year freezing). We're a homeschooling family that loves to travel as often as possible! When I have a spare free moment, I love to read, take photos, and scrapbook. I'm interested in anything that makes life more fun; I also love socializing and sharing about my favorite products!
This post currently has 18 responses.