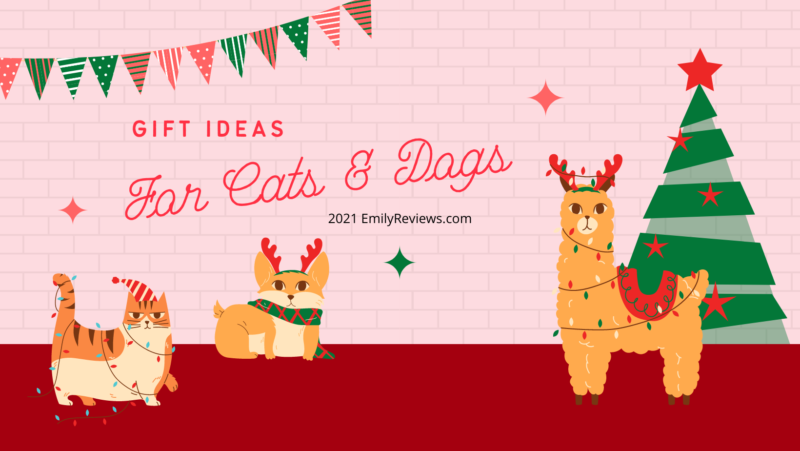 Emily Reviews writers were sent products in exchange for inclusion in this gift guide. There are affiliate links in this post. All opinions are my own.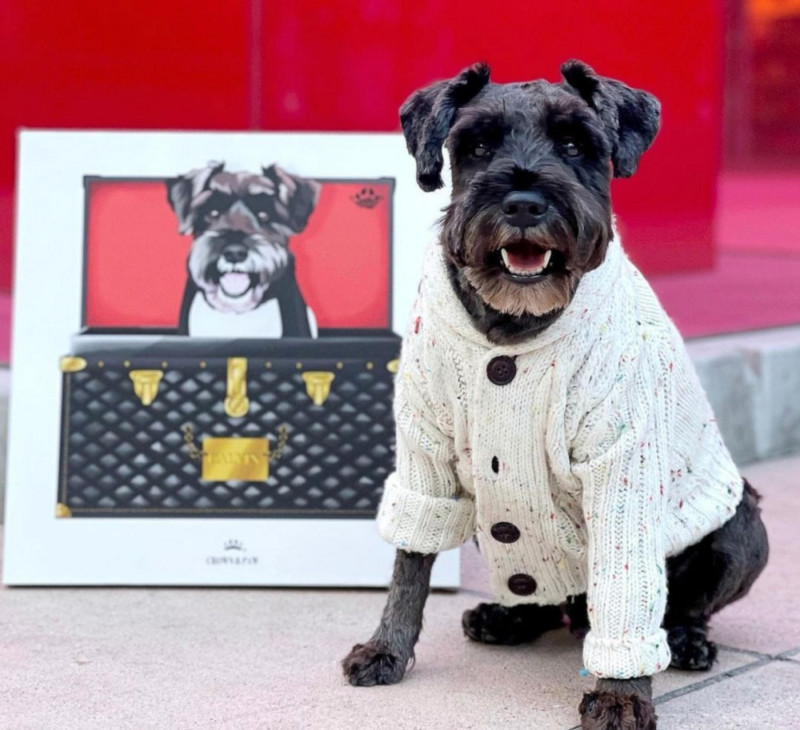 We all know those furry family members are super important and now you can give them a place on honor on your wall with an amazing Crown & Paw Trunk Portrait featuring their likeness! Creating this custom portrait is easy. Just upload an image, choose the number of pets you are featuring, select from four canvas sizes (12″x12″, 16″x16″, 24″x24″, or 36″x36″), choose your framing, and share your pet's name(s). Then, just sit back and Crown & Paw will deliver this amazing gift right to your own front door.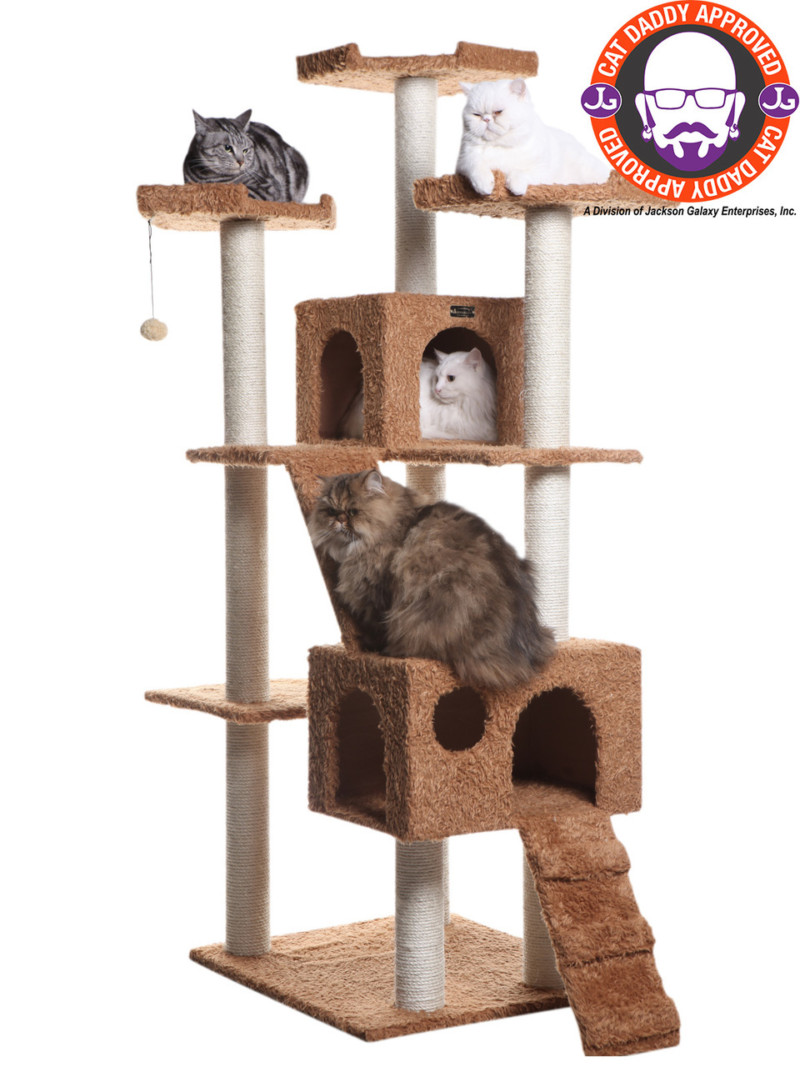 Your cats will immediately fall in love with the Armarkat Cat Tree A7407! With a variety of perches and two comfortable resting boxes, this cat tree has lots of space for multi-cat homes. It has ten scratching posts for keeping nails short and fuzzy balls to play with, too! Covered in ultra-thick faux fur, it provides a comfortable and high up perch for your cats. Two sets of steps make it accessible for older felines or cats who are unable to jump.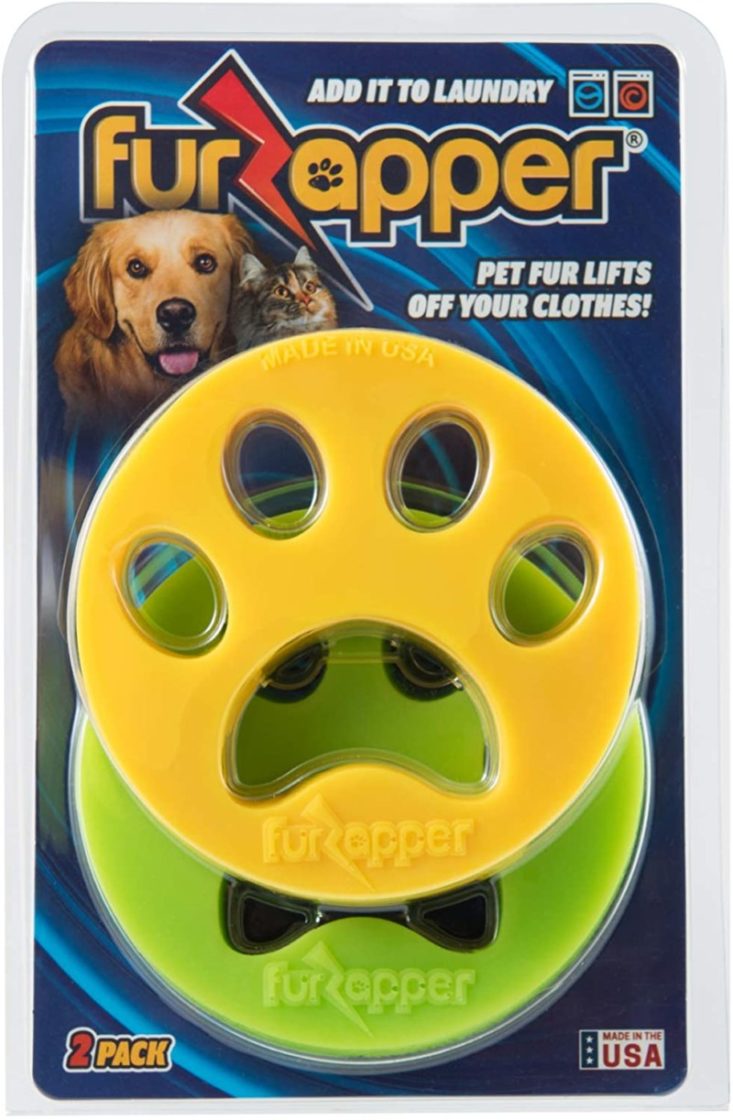 The FurZapper is a safe, re-usable, and effective pet hair remover that goes into your washer/dryer and gently removes pet hair from your clothing, Just place the FurZapper into your clothes washer during any washing cycle, and it goes to work gently removing any pet hair and lint. While effective in the washer, it works even better in the dryer! The FurZapper is reusable, safe, effective, and would make a great gift for any pet parent!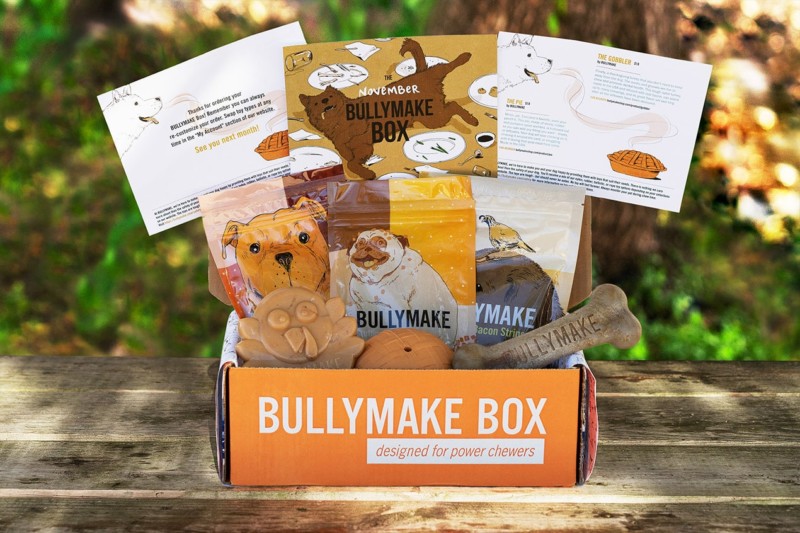 Bullymake offers its customers a subscription box full of durable dog toys and nutritious treats. Their nylon, ballasting rope, and rubber chew toys are made to last. In fact, they come with a guarantee! The treats that Bullymake offers come in a variety of flavors (lamb, "quack", "bullywurst" and chicken). If you prefer, you may choose to have your monthly subscription only include toys (not nutritional treats). To learn more about Bullymake, read Laurie's full review. While you are there, enter to win the giveaway.

HandsOn Gloves are #1 Ranked, Multi-Award Winning, Revolutionary All-In-One Shedding/Bathing/Grooming Gloves. Transform bathing and grooming into a pleasant experience! HandsOn Gloves are a deshedding tool that makes grooming as easy as petting your best friends. Use on horses, dogs, cats, rabbits, livestock and more. The scrubbing nodules are safe and comfortable and can be used wet or dry. Some added benefits of the gloves are how clean they keep your hands & fingernails and how easy it is to remove fur from them. Plus they're great for gently cleaning matted or muddy fur, as well as the more sensitive areas like legs, face and ears. These are perfect for getting your pet ready to take on the holidays with a fresh coat! Available in five convenient sizes – including junior for kids!
Buy it: handsongloves.com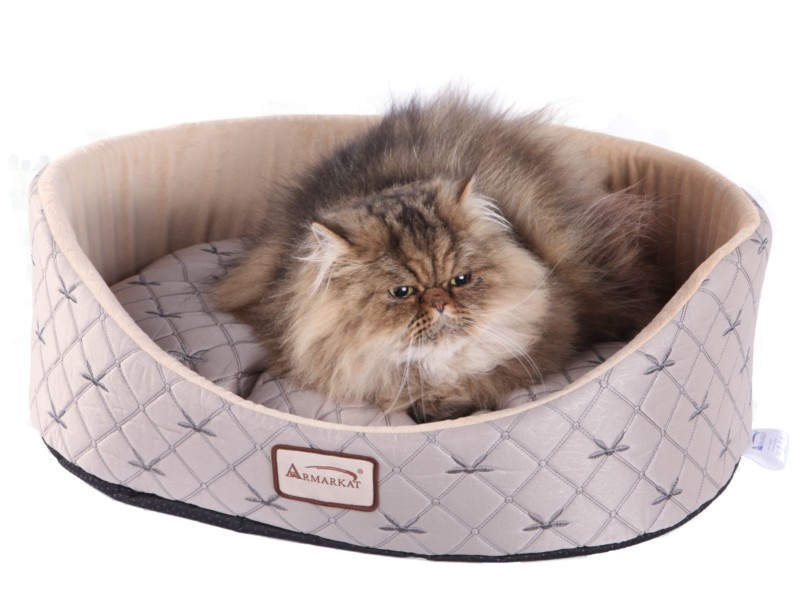 The Armarkat Cat Bed C35HQH/MH would make a perfect gift for your cat or small dog this holiday season. Made from a silk-like fabric and soft velvet, it's extra comfortable and inviting. It's also waterproof and has a skid-free base so it will stay put instead of sliding around the floor! It's filled with an extra-thick 100% poly fill and is machine washable which is a huge bonus.
Other Pet Gift Options Include:
Dog Treats
Cat Treats
Tug Of War Toys
Fetch Toys
Collar
New Water Bowl
Food Dish
Food Mat
Brush
Custom Tags
Hi there! I am Emily Evert, the owner of Emily Reviews. I am 28 and live in a small town in Michigan with my boyfriend Ryan and our two pugs. I have a large family and I adore my nieces and nephews. I love reading memoirs, and learning about child development and psychology. I love watching The Game of Thrones, Teen Mom, Sister Wives and Veep. I like listening to Jason Isbell, John Prine, and other alt-country or Americana music. I created Emily Reviews as a creative outlet to share my life and the products that I love with others.
This post currently has 5 responses.