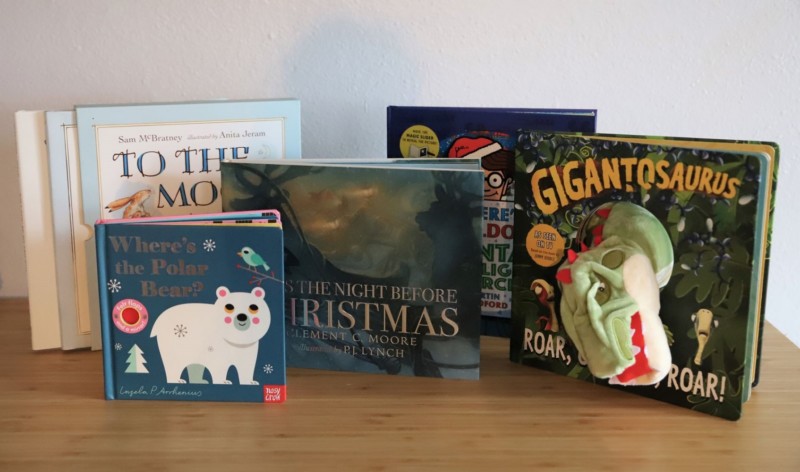 Thanks to Candlewick Press for sending me these books. As always, all opinions are my own!
As the holidays get closer, I've started my Christmas shopping and am getting pretty excited about all the fun things I'm finding! When it comes to buying gifts for kids and babies, books are my go-to choice. They're a timeless gift that keeps on giving! This holiday season I've turned to Candlewick Press for some titles for all ages.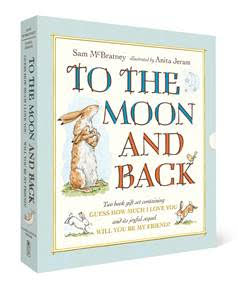 This first set includes the stories Guess How Much I Love You and Will You Be My Friend? by Sam McBratney and Anita Jaream. I think it would be a wonderful gift for a new baby or expecting parents as it comes in a beautiful slipcase. It's the book that gave rise to the words "I love you right up to the moon—and back"—a phrase that's now in the common vernacular. This tale of a big and little hare who boast of loving each other as high as they can hop and as wide as they can reach has been adored by a generation of children who've begun sharing it with their own. Twenty-five years after the Nutbrown Hares met the world, the book's creators have brought us the perfect companion—the story of Little Nutbrown Hare's jubilant steps toward independence after meeting a new friend.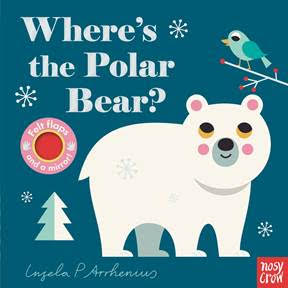 Where's the Polar Bear? is an adorable board book for infants and toddlers. Five beautifully illustrated spreads show a series of animals that include a walrus, a hare, a reindeer, and a polar bear all hiding behind bright felt flaps. With a mirror on the final page, this is the perfect book to share with very little ones. I honestly can't wait for my siblings to start having children because I keep finding them the cutest books! This one will be saved for when we hear that they're expecting.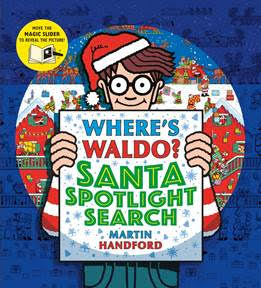 I was going to save this book for Christmas but my kids have already claimed it as their own and absolutely love reading it! With the help of a magic slider to light up one spot at a time, you can find some very specific Santas—like the one whose stocking is threadbare, or the ones who are slimmer than most! And by the way, where are Waldo and all his friends—Wenda, Odlaw, Wizard Whitebeard, and Woof? Featuring super-challenging searches as well as puzzles and games, Santa's Spotlight Search promises many hours of merriment for seasoned Waldo fans and new followers alike.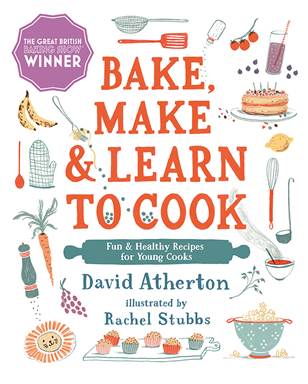 Gather your frying pan, mixing bowls, and rolling pin—it's time to cook! David Atherton, 2019 winner of The Great British Baking Show, walks readers through delicious and delightful recipes such as banana bear pancakes, tasty tacos, and mega-chocolatey cake. From tomato soup (served in a teapot!) to brownies made with sweet potatoes, David Atherton offers a kid-friendly collection of recipes that feels at once timeless and modern.
Accompanied by warm illustrations from Rachel Stubbs that capture the joys of cooking together, Bake, Make, and Learn to Cook features sweet and savory recipes for any time of day, a list of needed equipment, a glossary of cooking terms, and some important tips. Don your apron and grab your favorite little sous-chef—this will be a first cookbook to cherish. Our daughter Harper loves cooking and baking with us, so I think this will be perfect for her this Christmas!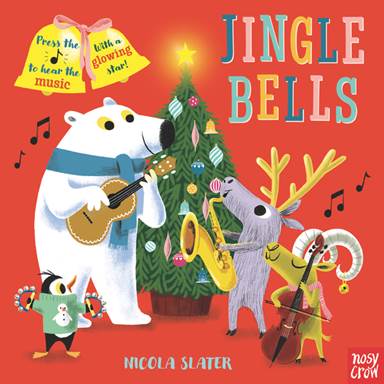 A charming, beautifully illustrated sound-button board book for toddlers – this book makes the perfect stocking-filler! Push the buttons on every page to hear the four individual instruments (gockenspiel, cello, ukelele, saxophone), then join in with the big band version of the full Jingle Bells song! This enchanting book will delight children and adults alike. Jingle Bells includes five richly detailed Christmas scenes, high quality sound recordings and adorable characters from Nicola Slater.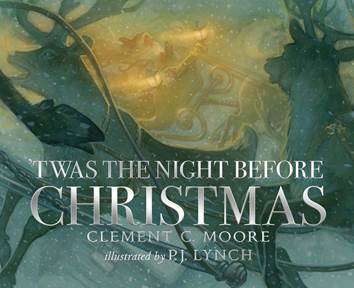 'Twas the Night Before Christmas is a classic and makes the perfect Christmas gift! P.J. Lynch brings his rich and atmospheric art to the well-loved holiday poem. Children will pore over every cozy detail in these warm, sweeping watercolor illustrations—from snug mice to stockings hung by the chimney with care to toys in the bundle flung over merry St. Nicholas's back. A glowing interpretation of a favorite read-aloud, this is a keepsake volume to cherish and return to year after year.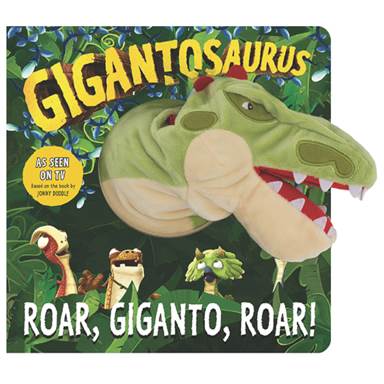 Have your kids watched Gigantosaurus? It's such a great show and our kids both love it. When they saw this novelty puppet board book they claimed it right away! Dinosaurs are experts at roaring, and Rocky, Tiny, Mazu, and Bill are eager to have a contest to see who can roar the best. But they need another participant to round out the contest, and fierce Giganto is asleep! Can the dinos wake him up and make him roar?
Little readers are invited to get into the act with the help of an attached Giganto puppet that pokes through the scenes helping him snore, chew, chomp a favorite snack, and even dance when Tiny sings. But what they're really after is much louder than that!
All of these titles from Candlewick Press will make perfect gifts this holiday season! While our kids already claimed a couple, I'm storing some as gifts for the future as well. I can't wait for there to be more babies in our family so we can share our favorite stories with them!
Let me know in the comments; which book is your favorite?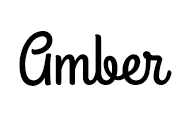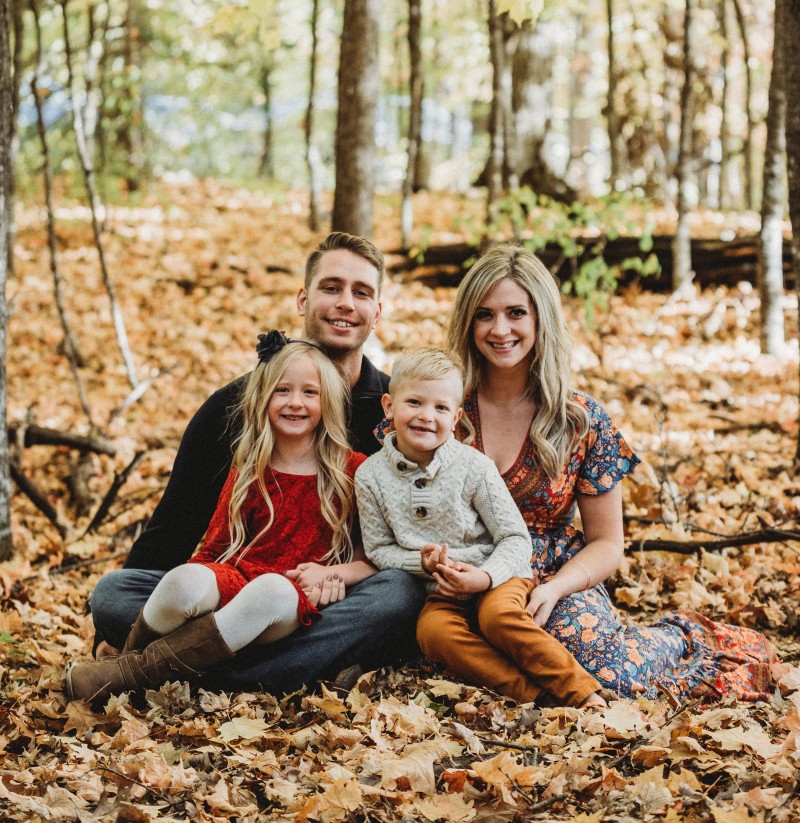 Hi there! I'm Amber, a 32 year old wife and mom of two from central Minnesota. I love to travel and to be outside with my kids anywhere the weather is warm! When I have a spare free moment, I love to read and scrapbook as well as binge-watch Netflix long after the kids are asleep. I drink too much Caribou Coffee and have a real sweet tooth but also try very hard to consume organic foods and use eco-friendly, fair trade products as much as possible. I also love socializing and sharing about my favorite products!
This post currently has 5 responses.