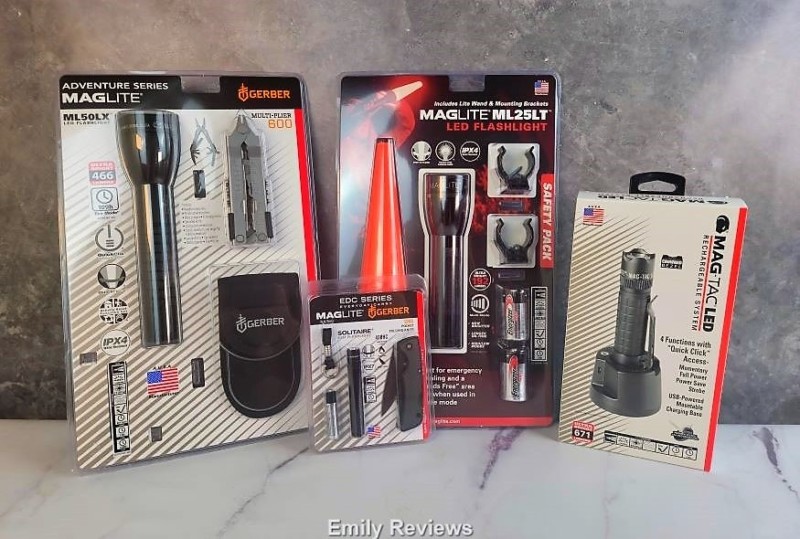 Thank you to Maglite for providing me with products to facilitate my blog review. All opinions are 100% my own.
Maglite flashlights are one of those things my husband believes he can never have enough of. They are "must-haves" at his job, at home, in all of our vehicles, and even in our barn. This Christmas I got him a Home Security Bundle and a Mag-Tag LED Rechargeable Flashlight System.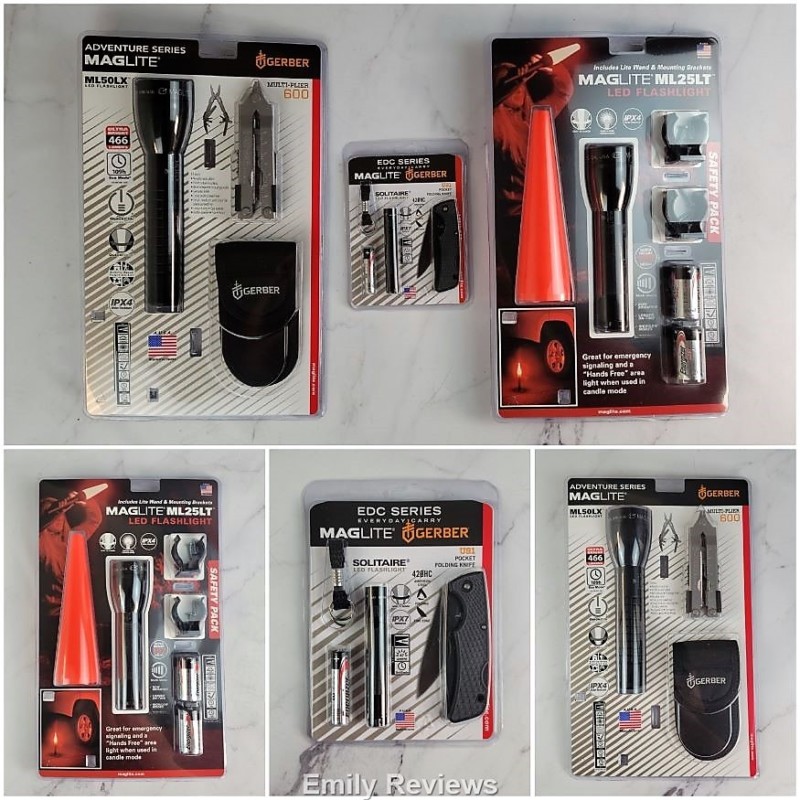 The Maglite Home Security Bundle includes one black Solitaire LED flashlight, premium alkaline batteries (AAA), and a key-lead. One black matte ML50LX LED 2C flashlight, an ML25LT LED 2C flashlight, 2 premium alkaline batteries (C), C-Cell Mounting Brackets, and a red safety wand for the ML25LT. It also includes a Gerber Multi-Tool with a carrying case and a US1.
The Home Security Bundle is a really smart set to have on hand. The flashlights included in this bundle are covered by a 10-year limited warranty. These sleek and easy to hold flashlights are made with rugged machined aluminum. You can focus the light either on a precise spot or "flood" a larger area with light. This is easily done just by turning the head of the flashlight.
The Solitaire 1-Cell AAA Flashlight weighs less than 1 ounce so is easy to stow away in a pocket, purse, toolbox, or vehicle glove box…or many other places where you might want to have access to a light source especially in emergency situations.
The ML50LX LED 2C flashlight can last up to 112 hours on a single charge when used on the ECO mode.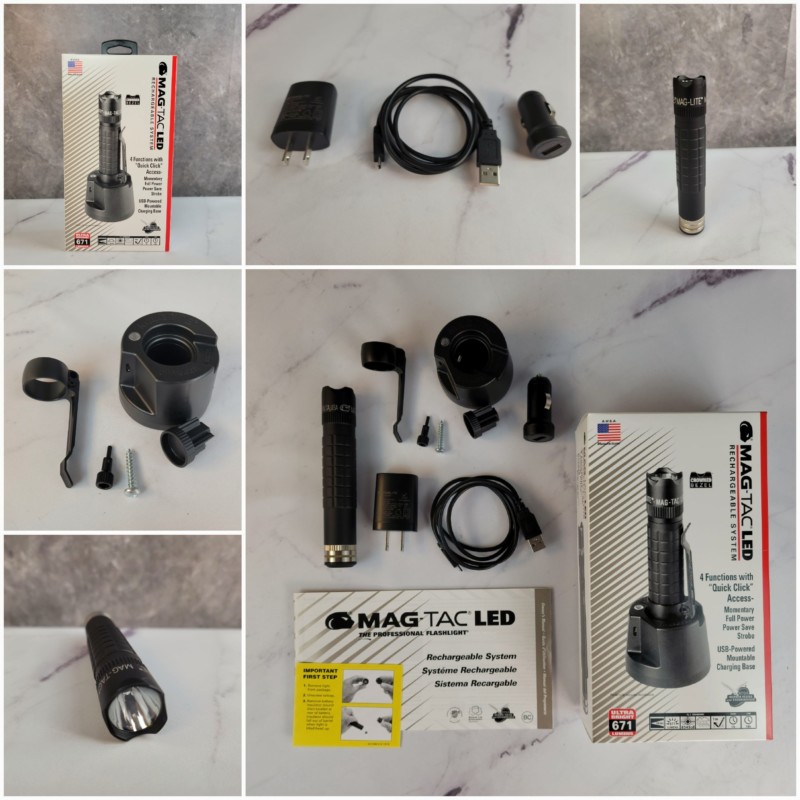 The Mag-Tag LED Rechargeable Flashlight System comes with a USB-powered mountable charging base that can be powered by a 12V adapter (included), 120V converter (included), or any other charging source that complies with the USB 2.0 Standard. It also comes with a convenient detachable pocket clip. The Mag-Tag flashlight is drop and water-resistant.
This will be perfect for my husband to keep in his work truck. He encounters all kinds of weather and variable situations so having a high-powered flashlight at his disposal is really important to him and paramount to my peace of mind.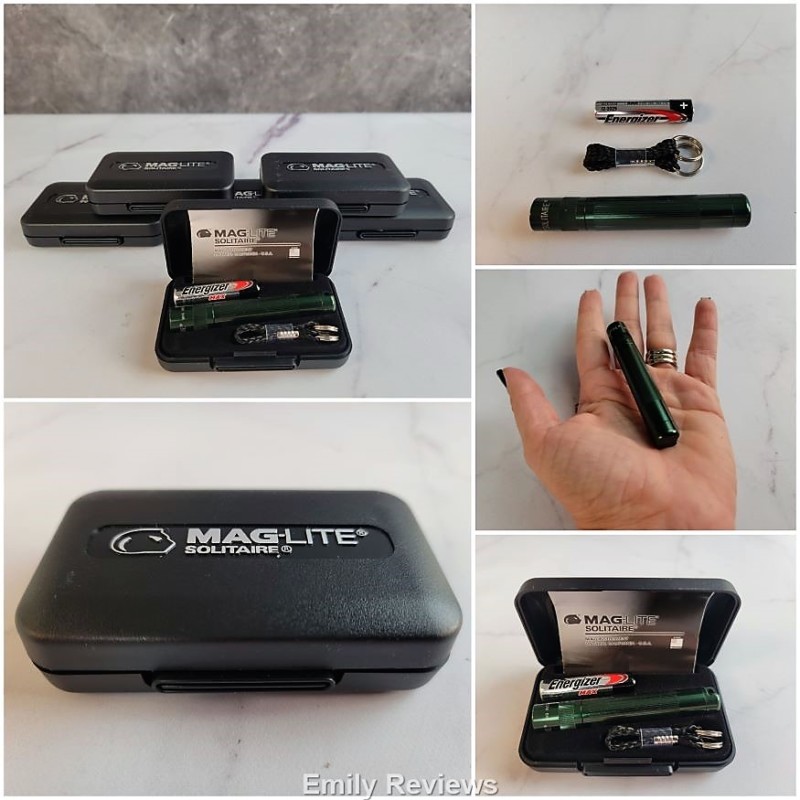 While I was shopping on Maglite's website, I grabbed a Stocking Stuffer Maglite Solitaire Incandescent flashlight set of 6. This set of 6 allows me to place a flashlight in each of our stockings and both of our personal vehicles. I imagine the flashlights in our stocking will eventually be stored near each of our bedsides. We live in the country and often lose power. I like the thought of each of us having a flashlight during power outages much better than burning candles.
Maglite has dozens of products that would make great gifts!
Buy It: Please visit the Maglite website to see the great selection of products they offer and convenient shopping locations.
Connect: Don't forget to follow Maglite on Facebook, Twitter, and Instagram for the latest product announcements and special offers.
WIN IT: One winner will receive an ML300L Safety Pack. This is a US giveaway. It is scheduled to end on 11/30/2021. Good luck!


Hello, my name is Laurie. My family and I live near the Oregon coast. When we aren't at work, in school, or on the volleyball court, we enjoy traveling, cheering for our favorite sports teams, playing outdoors, and checking off items on our bucket list. We are lucky in that both sets of our parents, as well as our siblings and their families, live within an hour of us. We get together often to help one another out, celebrate milestones, and go on adventures together.
This post currently has 13 responses.