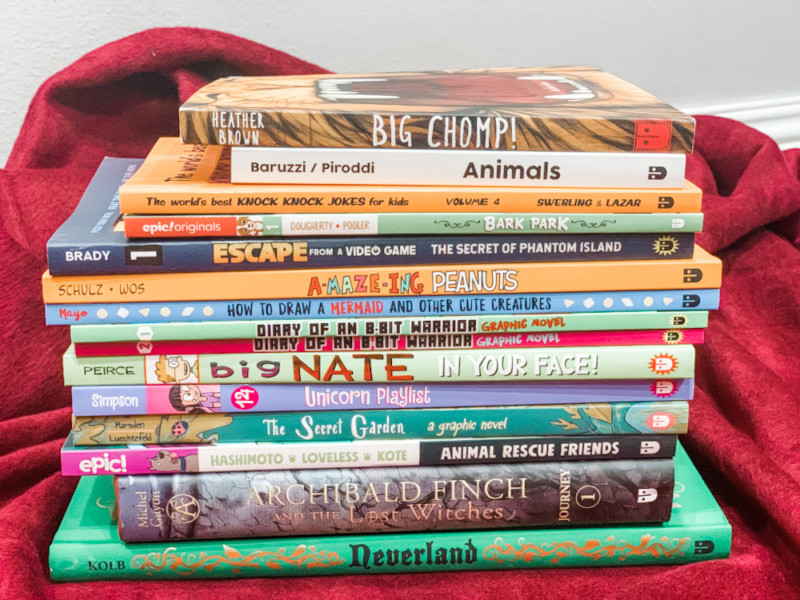 This 'Andrews McMeel Publishing – Best Kids Books For Christmas + Giveaway' is sponsored by Andrews McMeel. As always, all opinions are my own.
***Don't forget to scroll all the way to the bottom of this post for the GIVEAWAY!!!!

Andrews McMeel Publishing – Best Kids Books For Christmas + Graphic Novels Giveaway
Books always make a great gift and encouraging the love of reading is a great way to help kids get ahead while also being so beneficial in their development. That's part of why it's suggest you start reading to your child from birth! So this Christmas, check out some of our favorite Andrews McMeel Publishing Books that would make a great gift and then be sure to visit their (Main Website / Andrews McMeels Kids Website) for even more ideas.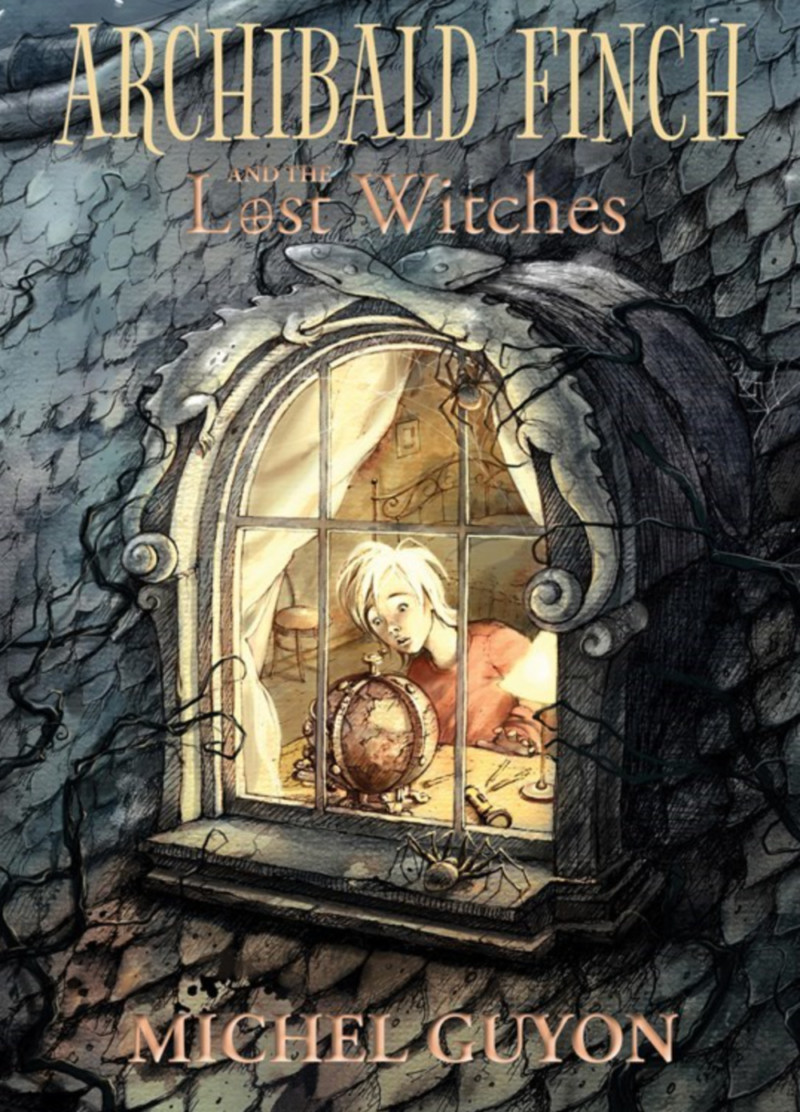 History, magic, and adventure collide in this riveting middle-grade fantasy novel about an unusual boy who unlocks an ancient relic—and with it, a forgotten world. Befriended by a band of young witches, Archibald Finch must quickly adapt to survive in Lemurea, where a battle born in the Middle Ages is still unfolding . . .
Get ready to join Archibald, who is a risk-averse boy with quirks that earn him plenty of eye-rolls, especially from his older sister, Hailee. Things only get worse when his parents move the family from London, all the way to his grandmother's creepy manor in the English countryside.
One day, as he's exploring the cavernous house, he finds a curious globe that whisks him away to a secret world, hidden for 500 years. Join Archibald on a thrilling adventure full of medieval magic, mysterious symbols, and the strangest beasts, while Hailee—who witnessed her brother's disappearance—embarks on a daring quest to find him.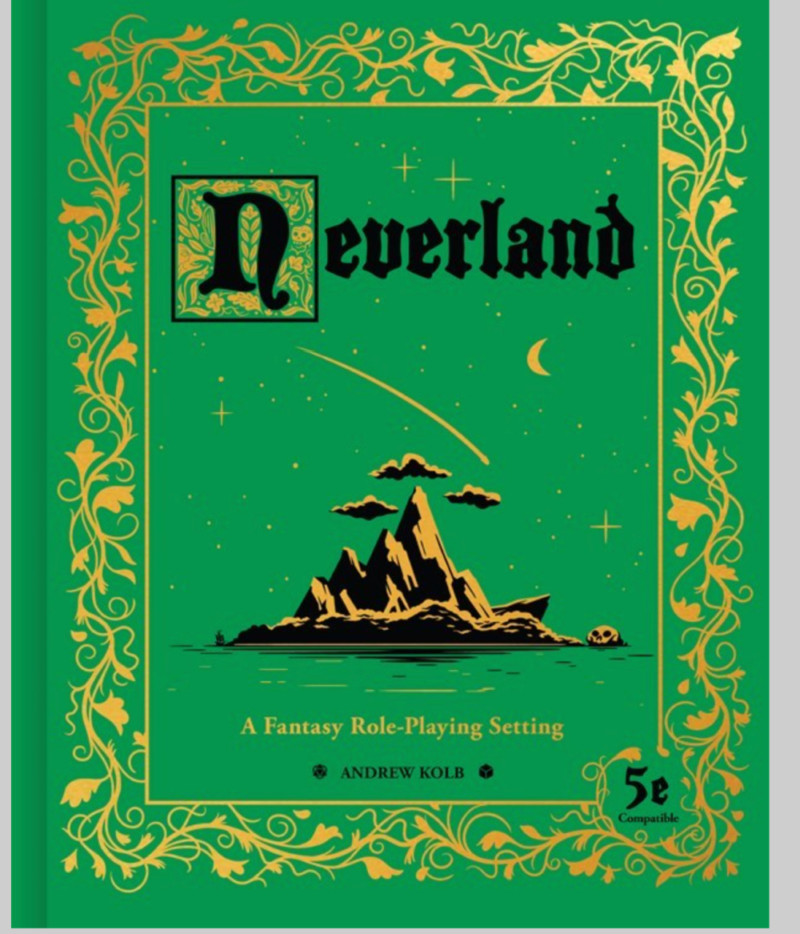 EXPLORE THE ISLE OF MISCHIEF & MYSTERY
Many have heard of the island of Neverland. You know, the stories of pirates, mermaids, and the famous Peter Pan which are told by parents around the world to send their children off to a happy, dreaming sleep. But, it's been a long time since the Darlings first flew to Neverland and a new story is about to be told.
Get ready to take a journey into the world of Peter Pan and its mysterious inhabitants in Neverland: A Fantasy RPG Setting. The book is a feature-length hex crawl campaign, intended for sandbox exploration.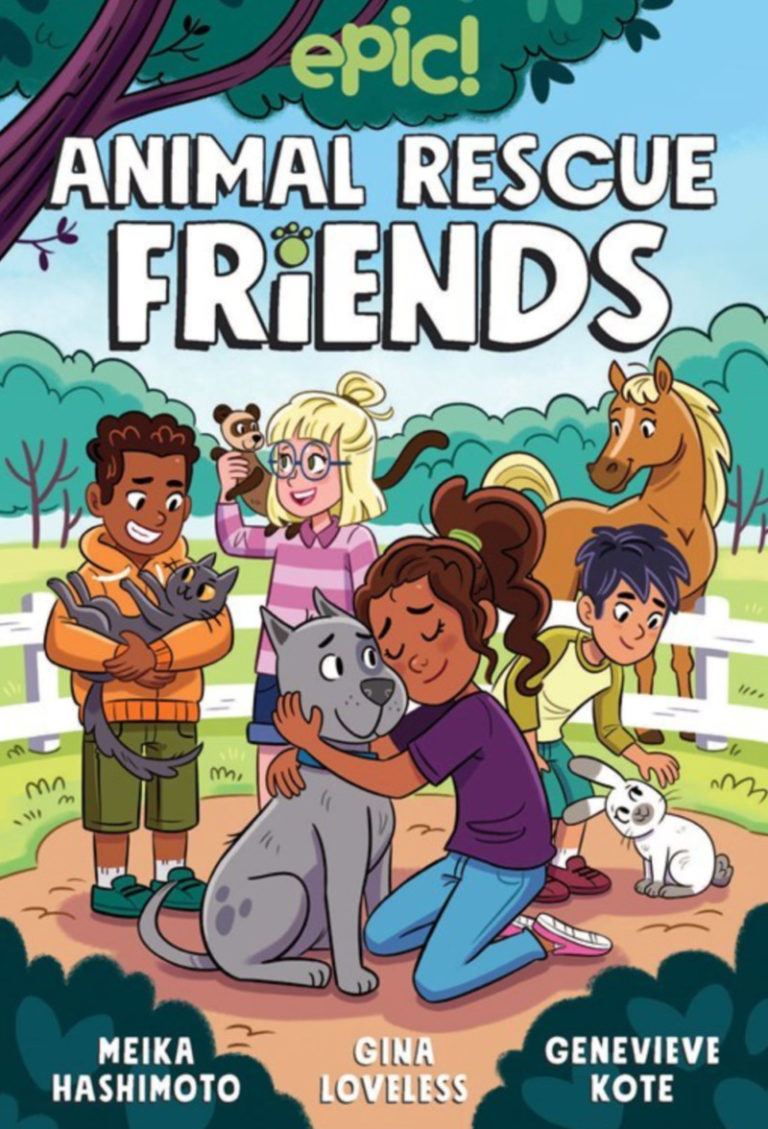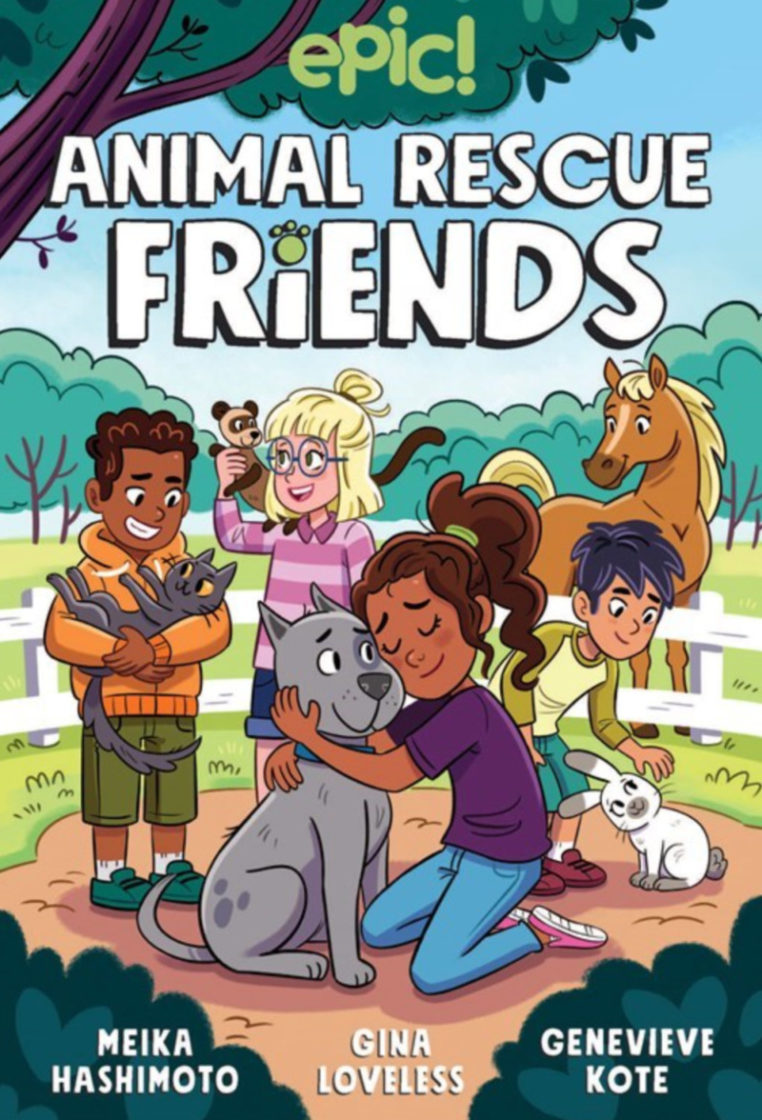 Welcome to Animal Rescue Friends, where any stray can find a friendly face—furry or otherwise. Get ready to embark on a variety of adventures in this graphic novel: a lonely girl living in the suburbs finds happiness with a stray pit bull; a protective mama ferret and her six kits learn to trust a shelter volunteer; a shy boy stands up for himself with the help of a strong-willed bunny; a cantankerous cat helps to mend a troubled relationship; and the shelter's unofficial mascot eventually finds a home. Perfect for animal-loving kids, this adorable comics series will inspire and uplift.

Enjoy this children's classic in graphic novel style which will open your eyes to a whole new world!
Ten-year-old Mary Lennox arrives at a secluded estate on the Yorkshire moors with a scowl and a chip on her shoulder. First, there's Martha Sowerby: the too-cheery maid with bothersome questions who seems out of place in the dreary manor. Then there's the elusive Uncle Craven, Mary's only remaining family—whom she's not permitted to see. And finally, there are the mysteries that seem to haunt the run-down place: rumors of a lost garden with a tragic past, and a midnight wail that echoes across the moors at night.

As Mary begins to explore this new world alongside her ragtag companions—a cocky robin redbreast, a sour-faced gardener, and a boy who can talk to animals—she learns that even the loneliest of hearts can grow roots in rocky soil.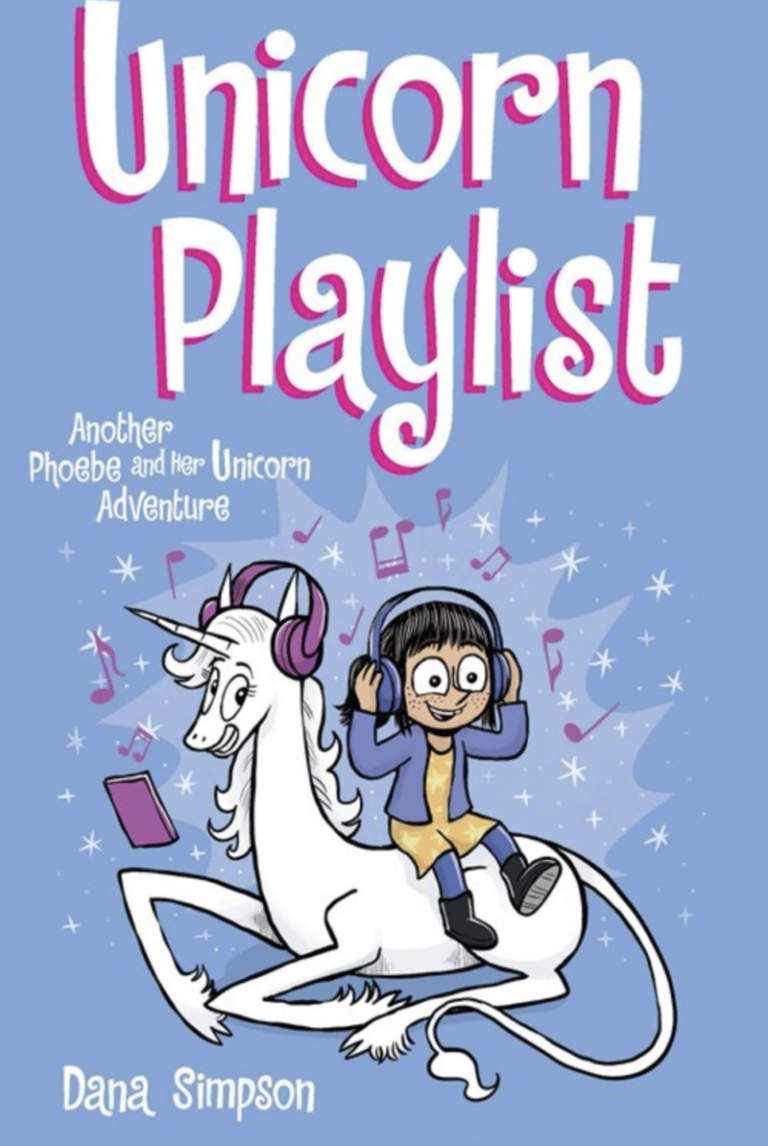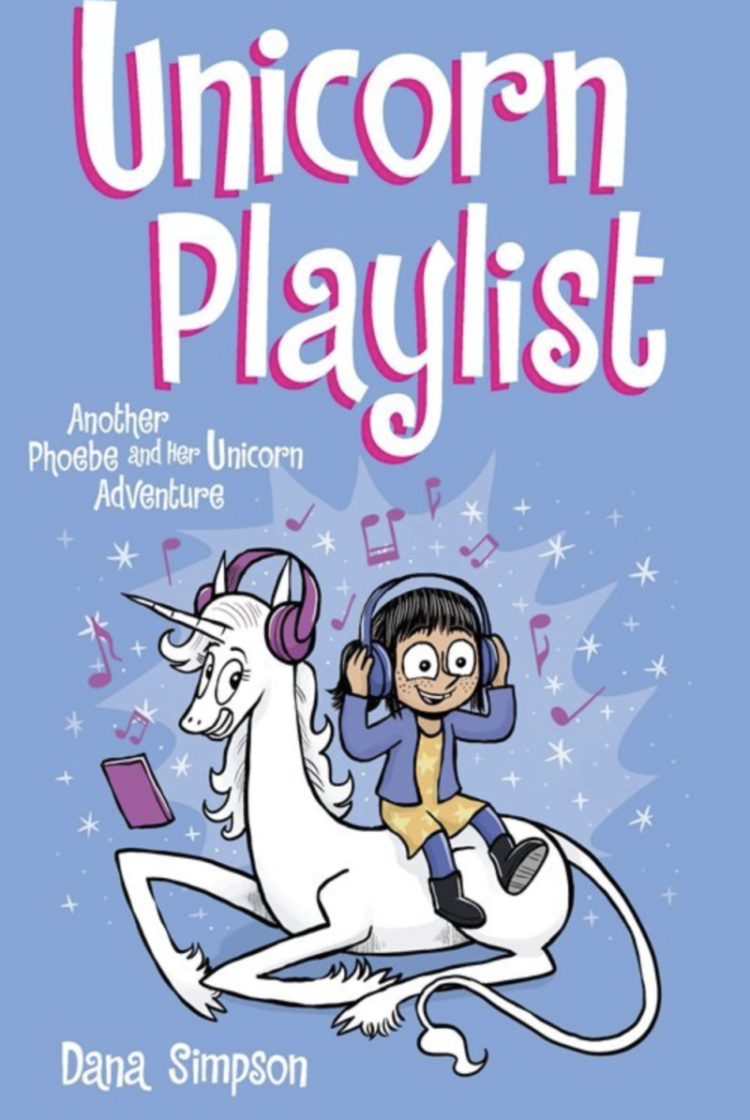 From newspapers to Nickelodeon, Phoebe and Her Unicorn is the most stunning unicorn feature around! This latest collection of Phoebe comics will delight middle grade readers and unicorn lovers of all ages.
Now introducing Phoebe Howell and Marigold Heavenly Nostrils, best friends who march to their own beat! But look out! Life isn't all rainbows and unicorns.
With so many problems in the world and drama at school, Phoebe wonders why unicorns aren't in charge instead of humans. With Marigold, each day is full of magic, from introducing Phoebe to unicorn music to crashing a goblin popularity contest, and even tracking down long-lost family members like Infernus, the Unicorn of Death (who ends up being surprisingly adorable). In Unicorn Playlist, Phoebe and Marigold play all the hits.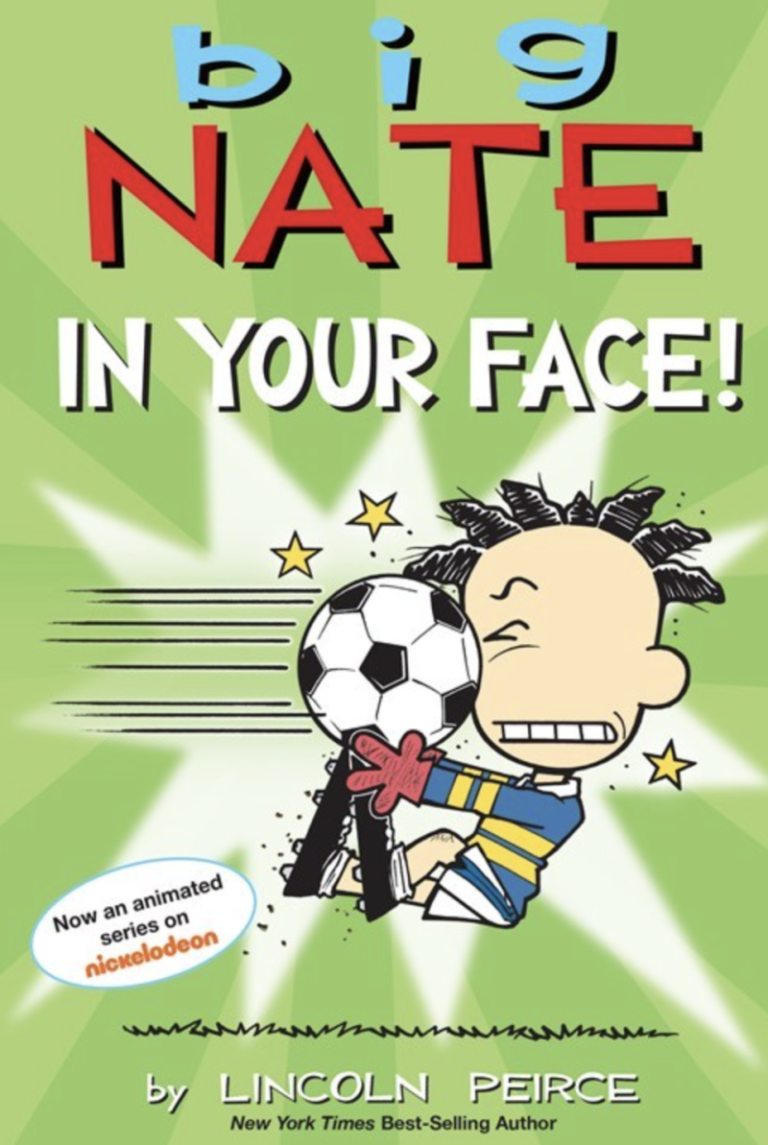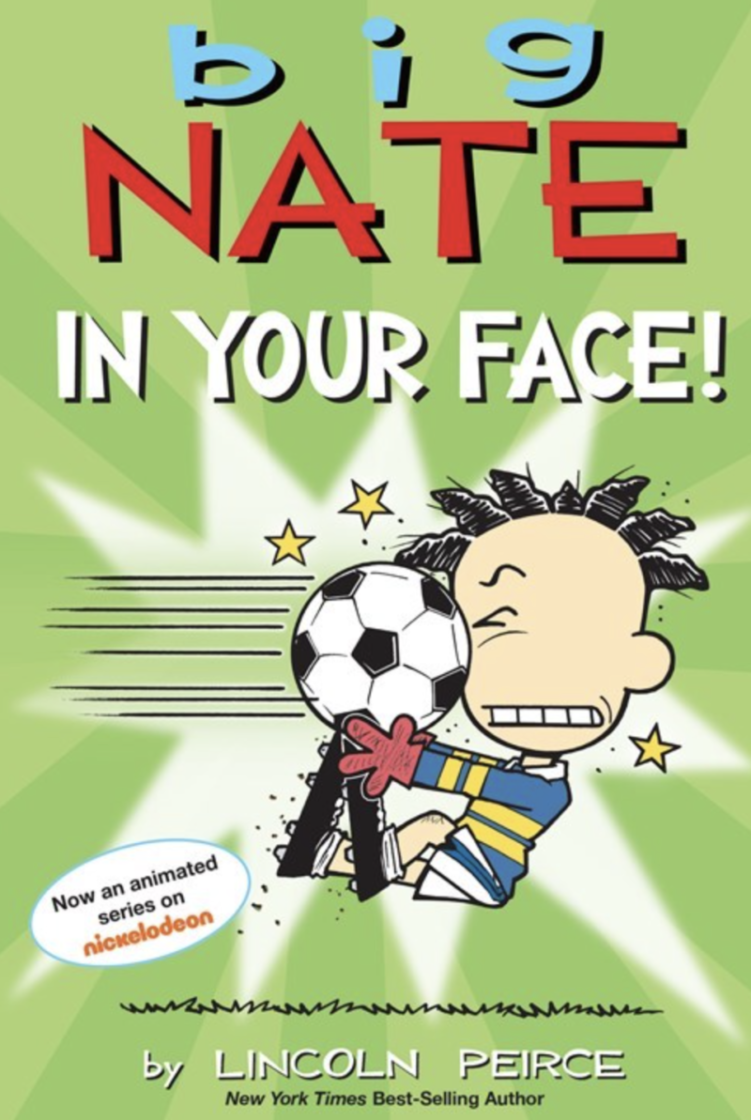 Big Nate comic strips have been popular for over 25 years now and this new addition to the Big Nate lineup is sure to please!
When you're a sixth-grade dynamo like Nate Wright, life comes at you fast. Whether it's a soccer ball to the head or another teacher tirade, surprises lurk around every corner. In the latest Big Nate collection, Nate's friends issue the ultimate insult: they point out all the ways he resembles his arch-nemesis, Gina. Learn about this new development and so much more!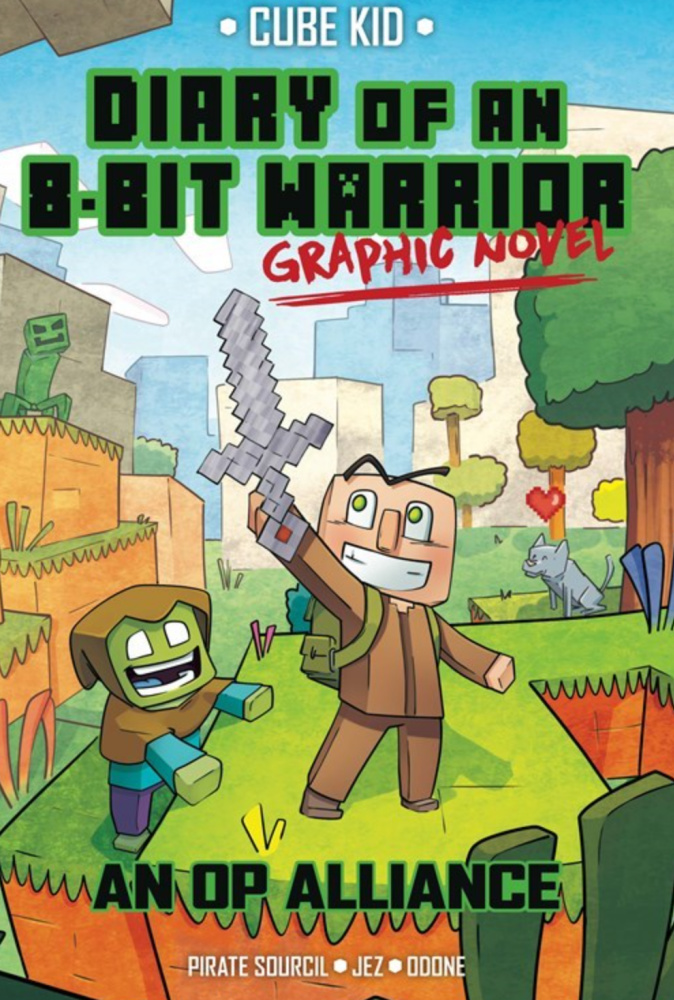 For the first time ever, fans of Minecraft and the hit series Diary of an 8-Bit Warrior can enjoy these fun and fully illustrated graphic novels.
Get ready to enjoy this brand new graphic novel series where readers will reconnect once again with their favorite characters in a familiar Minecraft world and embark on new, heart-pounding adventures.
Runt is not a village boy like all the other village boys. Growing carrots just doesn't interest him and selling those carrots interests him even less. All he wants is to be a warrior! Find out what adventures he uncovers in his journey to fulfill his dream.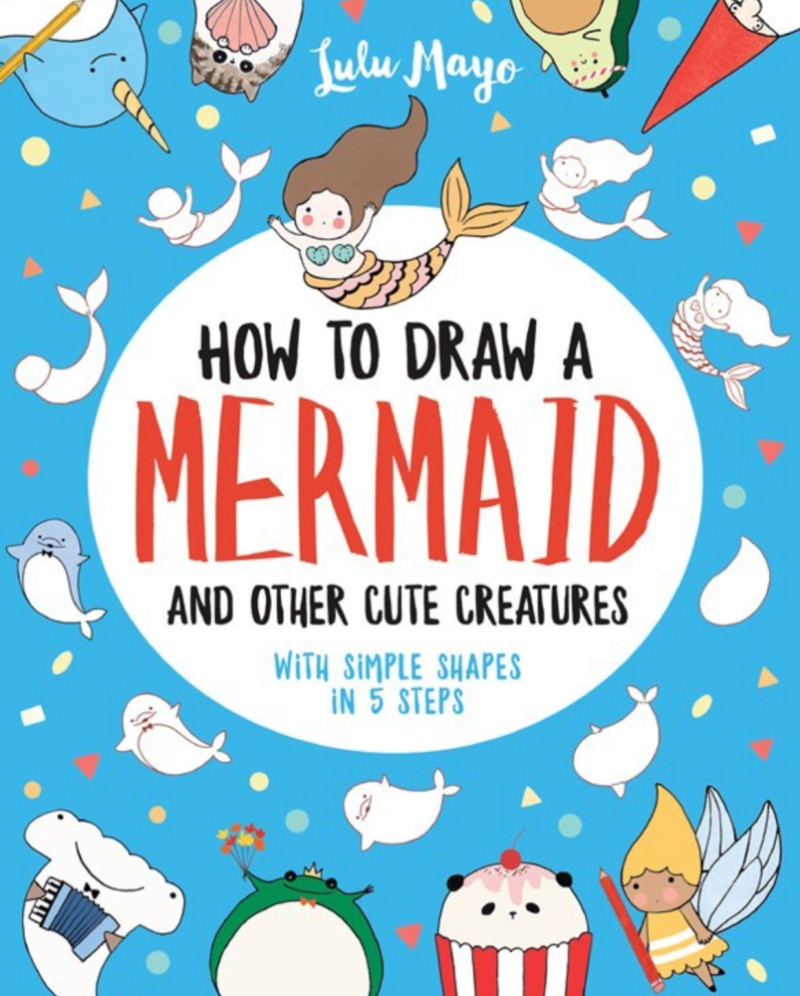 Know an inspiring artist? Then this book is for them! With just a few simple steps, anyone can learn to draw adorable mermaids and other cute creatures using simple shapes in five easy steps.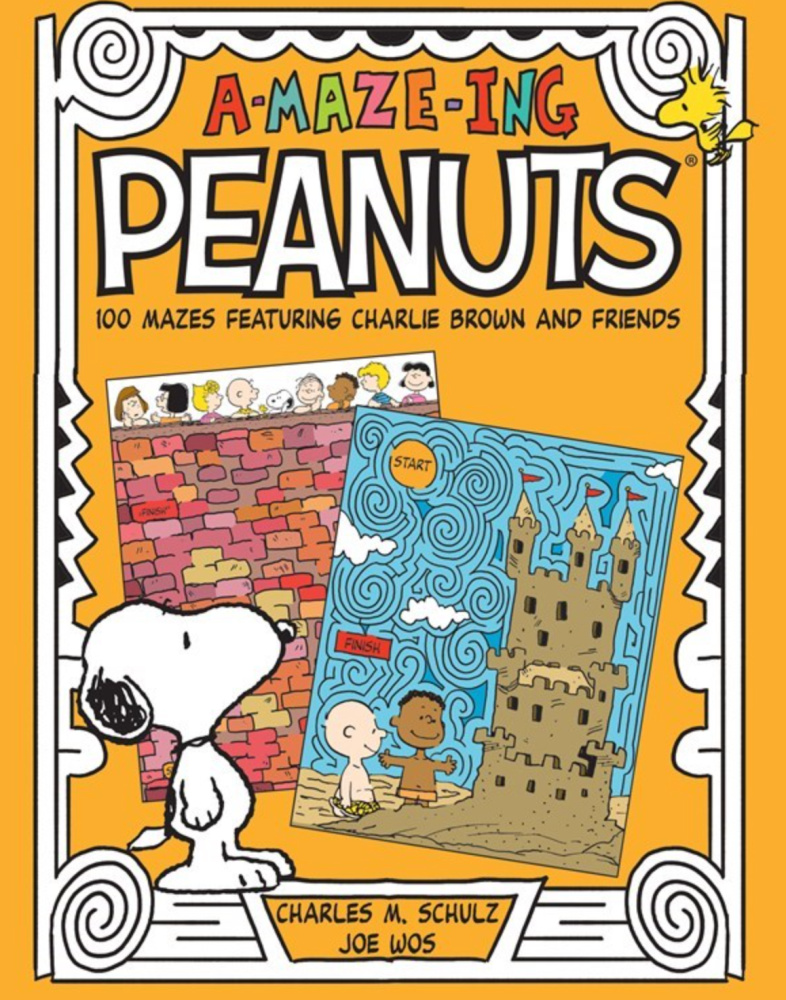 Everyone loves a great maze! And now, the Peanuts gang are stuck! It's up to you to help them find their way out of these creative, playful mazes.
Featuring official artwork and colorful pictures on every page, can you solve all 100 mazes to help Charlie Brown and his friends?
Young gamers control the action in this interactive new series from the bestselling author of Trapped in a Video Game. With more than 30 endings and an unlockable bonus adventure, The Secret of Phantom Island promises hours of screen-free fun.
Get ready for an adventure where YOU, the reader, gets to decide how things will go! These books are so much fun and kids LOVE them!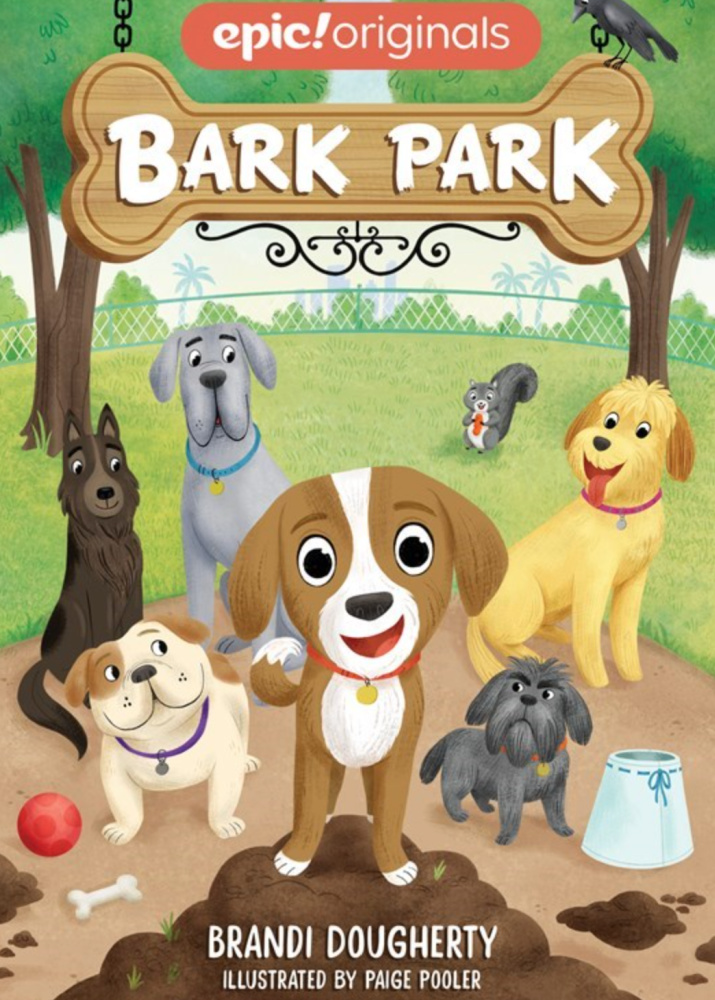 At Bark Park, Scout may be a little dog but she's got a big appetite for solving mysteries! Join her as she does her sleuthing and helps her friends solves a variety of mysteries.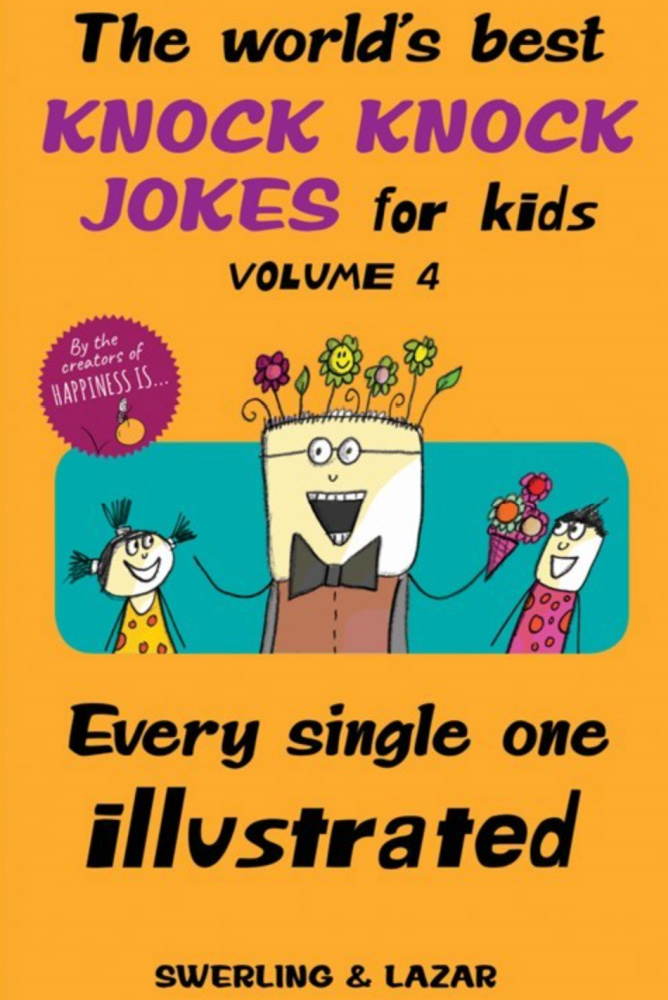 Who doesn't love a great joke!? Kids will go crazy over this collection.
"Knock Knock." "Who's there?" "Figs." "Figs who?" "Figs the doorbell, it's broken!" Illustrations bring the silliness to a whole new level in this book of knock knock jokes kids love. Every joke is illustrated!

Kids LOVE knock knock jokes, and this illustrated book by the New York Times–bestselling creators of the Happiness Is . . . project will leave them in stitches!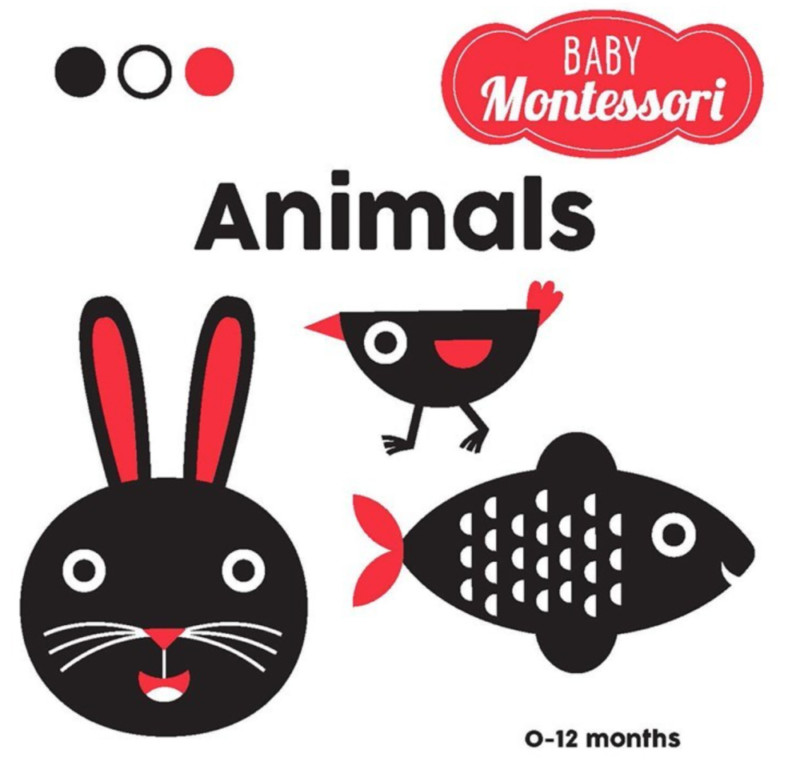 So many animals to meet! Discover them together in this Montessori-inspired board book specifically designed to nurture infant visual development using black, white, and red shapes.
This adorable board book will introduce your youngest reader to a dozen curious creatures using clearly defined shapes and high-contrast colors friendly to babies' developing eyes and minds.
Take a bite!

Uniquely detailed illustrations of everyone's favorite wild animals will help introduce toddlers to the silly variety of things animals, and even kids, can do with their mouths. This collection of toothy grins promises to bring smiles to little faces.
So tell me, which of these Best Kids Books For Christmas would your family love the most!?
Connect With Andrews McMeel Publishing
Main Website / Andrews McMeels Kids Website / Facebook / Instagram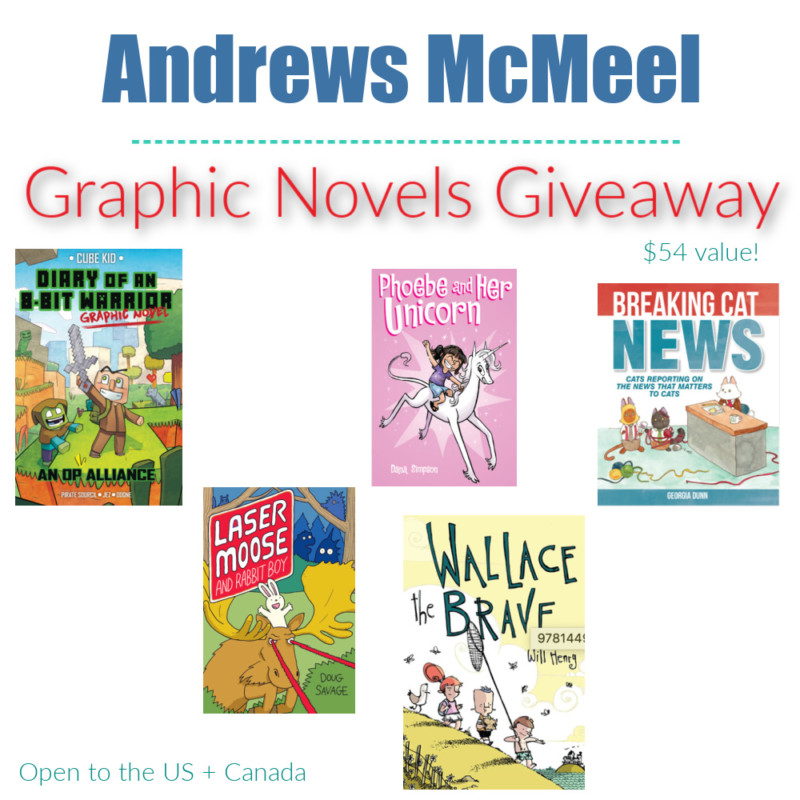 Enter To Win This Andrews McMeel Publishing Giveaway!
One lucky Emily Reviews reader will win five "FIRST IN THE SERIES" GRAPHIC NOVELS, valued at almost $54 total, as a prize! The book titles include the following:
This giveaway is open to the US & Canada, just enter the widget below for your chance to win. Good luck!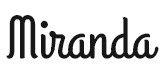 I'm a city girl turned country by my awesome husband and we have three busy boys and two darling daughters. I love spending time with my family, reading Karen Kingsbury novels, and catching up with friends while our kiddos have play dates. I'm blessed beyond measure and can't wait to see what God has in store.
Follow Miranda on Pinterest | Twitter| Blog | Instagram
This post currently has 60 responses.