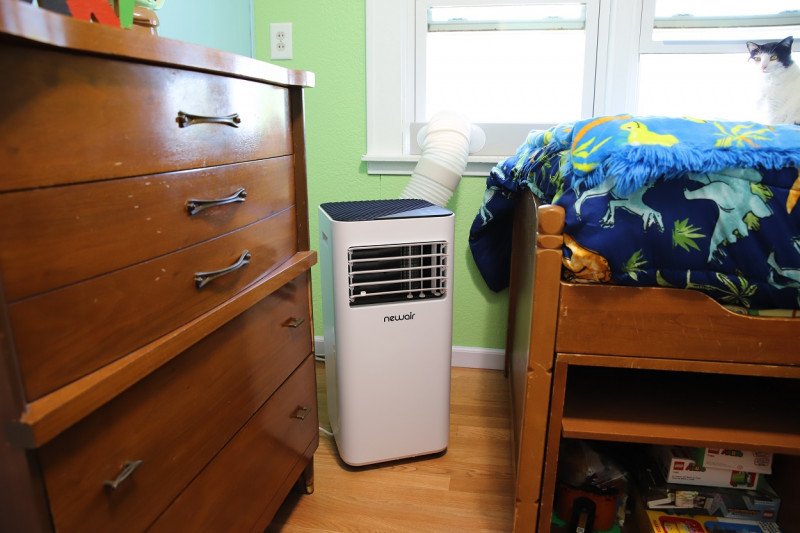 Thanks to Newair for sending me this air conditioner! As always, all opinions are my own. There are affiliate links in this post.
This week, it is HOT in Minnesota! Yesterday (Father's Day) it was right around 95 degrees all day but felt even warmer due to the humidity. When we got home from celebrating with my parents, our house was about 85 degrees upstairs where we sleep. We turned on the central air but even after two hours, it was still sticky and warm in our bedroom. Luckily, we recently got a Newair Compact Portable Air Conditioner so we set it up in our room last night – that made a HUGE difference!
Newair Compact Portable Air Conditioner
I feel like I should clarify that I took these photos in our son's bedroom last week – as much as I love dinosaurs, our room isn't decorated with them, ha! One of the best things about this air conditioner unit is that it's portable and on wheels, so we simple rolled it into our room last night and set up the window adapter. All portable air conditioners need to be vented out a window (so you aren't just circulating the hot air back into your room) and this Newair unit uses a fast, temporary installation that makes it easy to move from room to room and doesn't damage your window casing.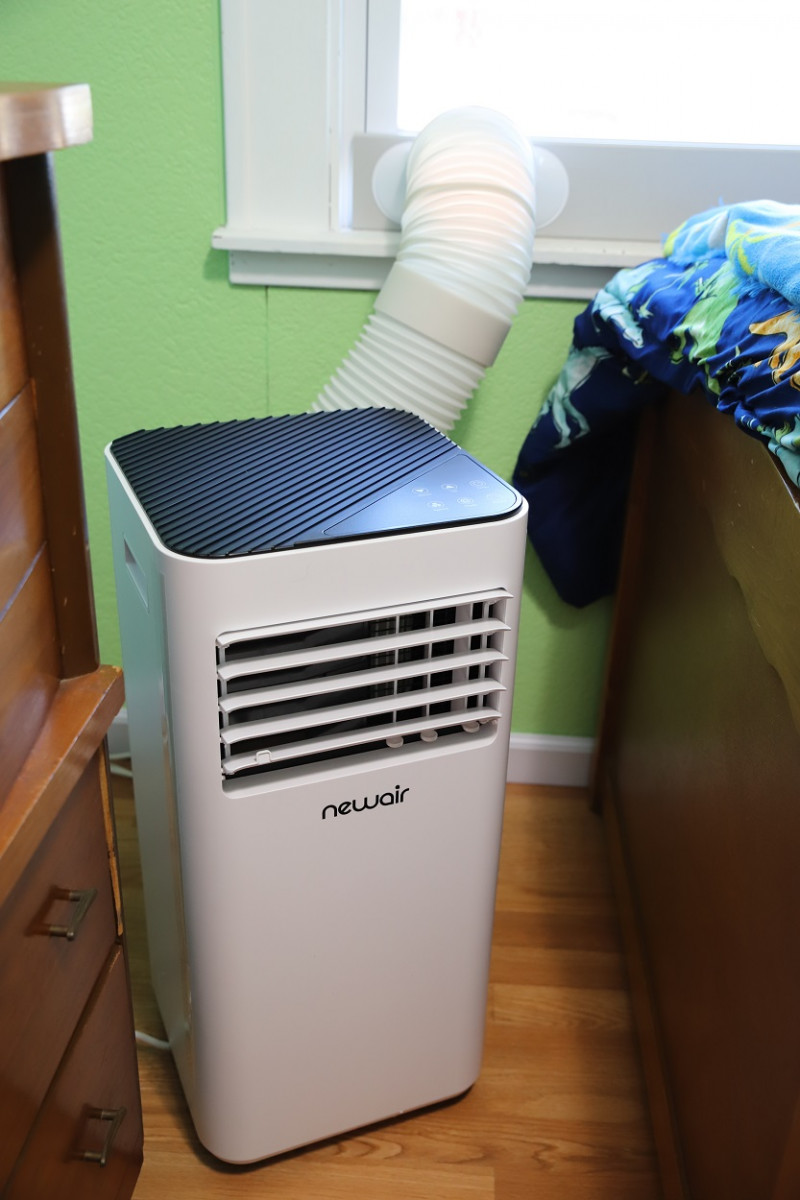 Even though this unit is on the smaller side (you only need a 14″x14″ space for it), it puts out 8,000 BTU and has a 61°-89°F range. Last night we set it to 65° because we like it cool when we sleep, and it was perfect! One of the best things about this Newair unit is that it's a self-evaporative unit, meaning it recycles excess water back into the cooling process so you rarely (if ever) need to empty the water tank.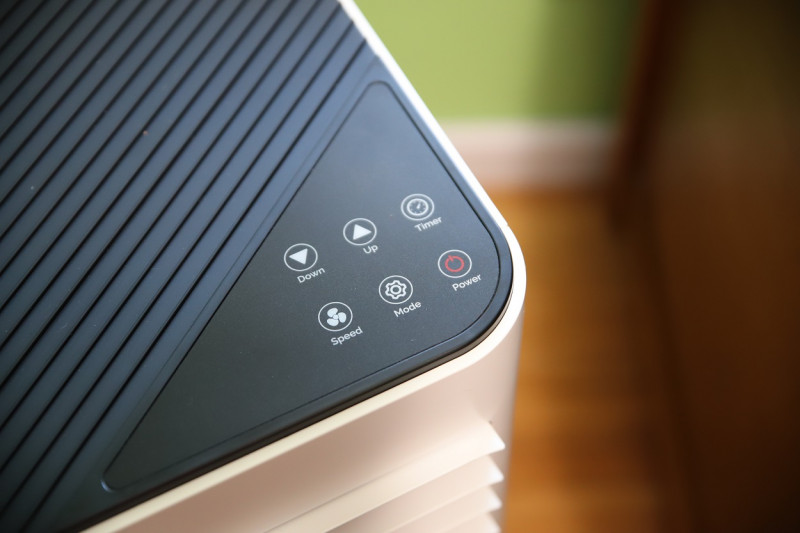 The keypad is very user friendly and easy to understand, too! The unit runs on a 24 hour timer and you can program it to run at certain times or for certain amounts of time as well. You can also adjust the fan speed and mode right from the unit itself, or you can use the included remote! This remote comes in handy while we're laying in bed and want to adjust the fan speed or turn the air conditioner on/off.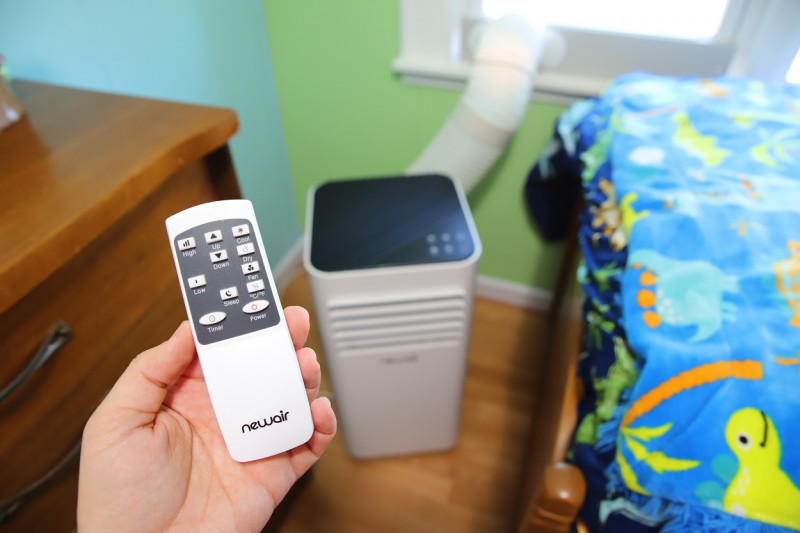 Another fantastic feature of the Newair Compact Portable Air Conditioner is the three modes. You can run it as an air conditioner, or you can choose fan mode or even dehumidifier mode! It gets to be pretty humid in Minnesota and sometimes it just feels sticky, even in our house with the central air running. We can use this unit as a dehumidifier during those times!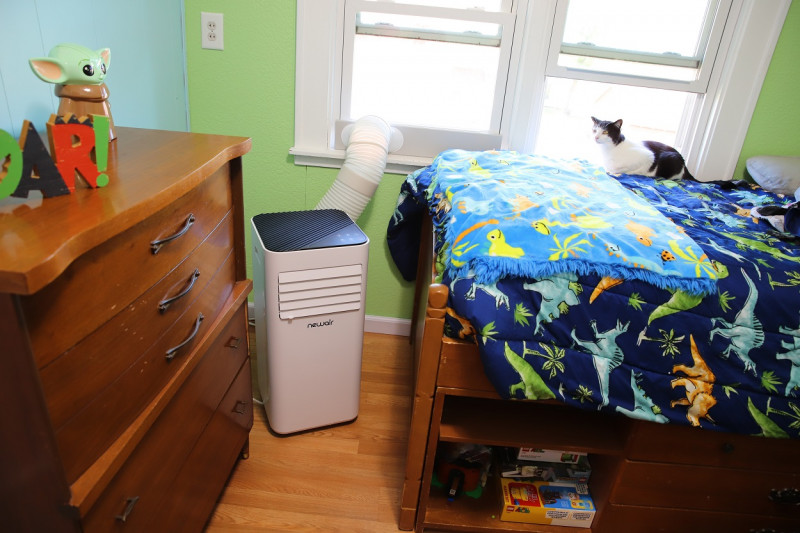 After the season, we can easily drain and store this unit – it's small enough to fit into a closet until the next time we need it! That said, I can already tell we'll be using it often this summer, and I'm so glad we have it. My kids love to sleep in our bed and their snuggly little bodies get SO warm at night – this is going to make a huge difference for all of us!
Buy it: Newair – SKU: NAC08KWH01
Discount: Save 10% with the coupon EMILYREVIEWS at checkout!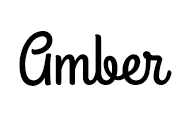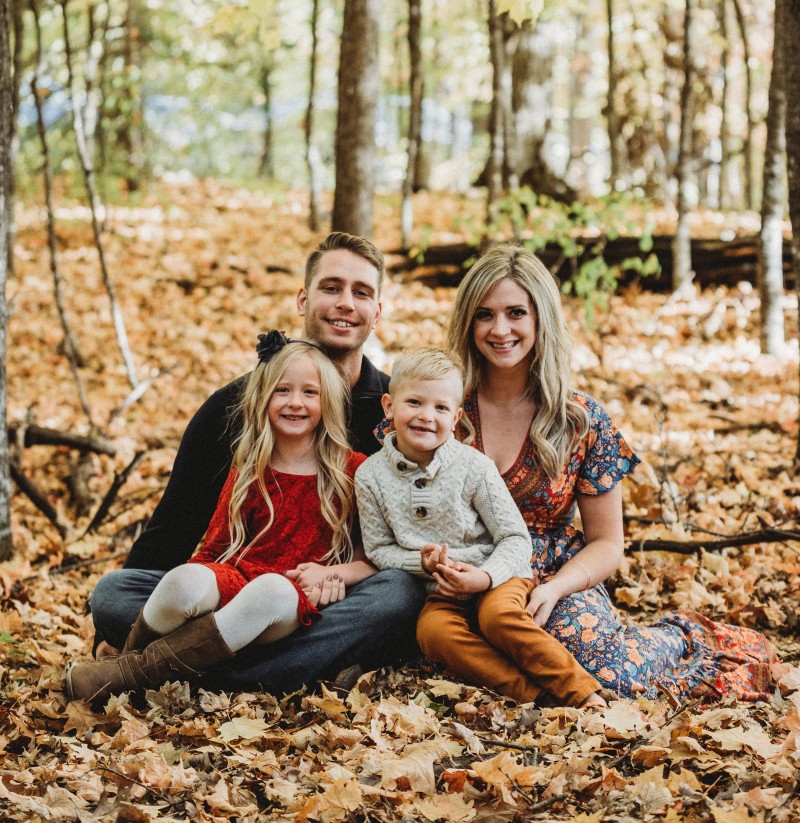 Hi there! I'm Amber, a 34 year old wife and mom of two from central Minnesota. I love to be outside with my family anywhere the weather is warm (which means I spend half the year freezing). We're a homeschooling family that loves to travel as often as possible! When I have a spare free moment, I love to read, take photos, and scrapbook. I'm interested in anything that makes life more fun; I also love socializing and sharing about my favorite products!
This post currently has 2 responses.