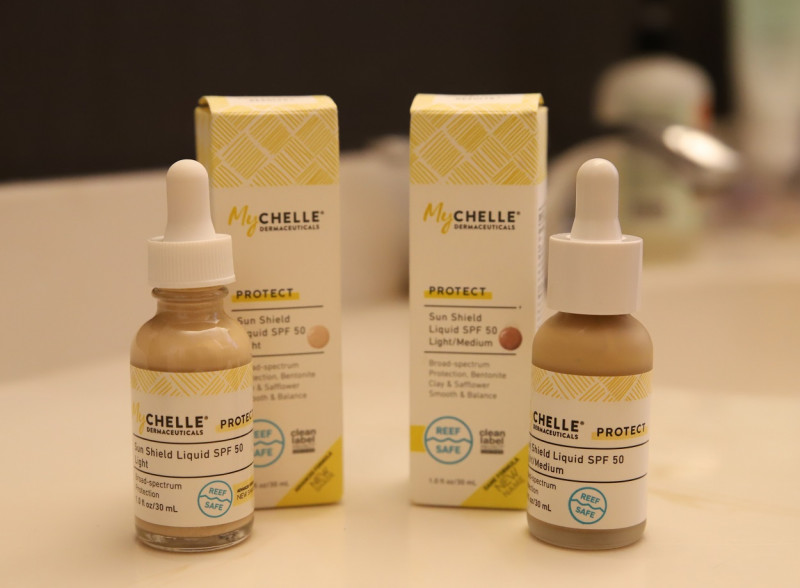 Thanks to MyChelle for sending me this tinted suncreen. As always, all opinions are my own.
In the summer I love to be outside as much as possible because we get so few nice months to enjoy the outdoors in Minnesota! However, I don't like wearing full foundation/makeup every day when I'm hanging out with the kids. On top of that, I don't love traditional sunscreen. When I heard about MyChelle's Natural Tinted Sunscreen, I thought it would be a great alternative!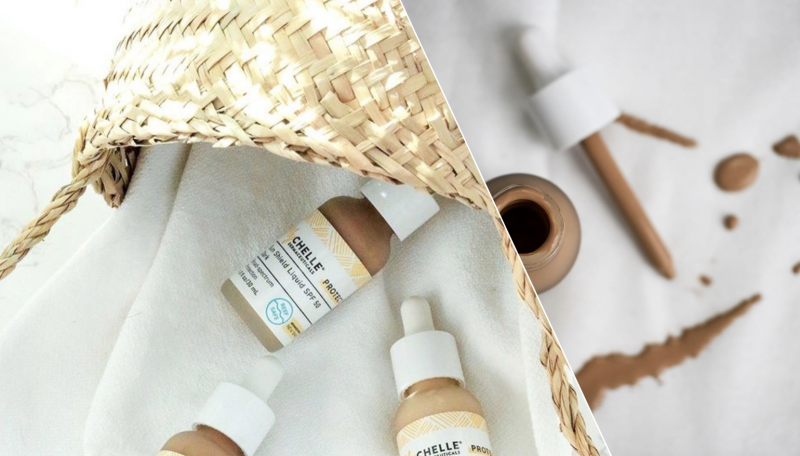 MyChelle Natural Tinted Sunscreen
MyChelle's Natural Tinted Sunscreen comes in a variety of colors to match your skin the best. I wasn't sure if light or light/medium would be the best option for me because my skin is definitely a few shades darker in the summer than it is in the winter. The light/medium is a perfect match right now. I took a before and after without any other makeup so you can see the difference.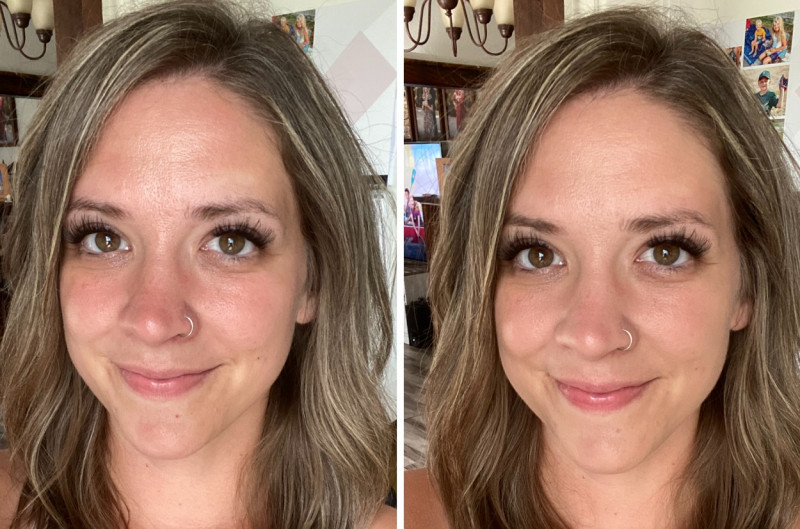 The tinted sunscreen is sheer which means it's definitely not full coverage and is made so you can wear foundation on top. That said, I love how it evens out my skin tone and leaves a nice matte finish. Other tinted products I've used have made my skin look somewhat orange, but that doesn't happen with MyChelle's product! It feels like I'm not wearing anything which is exactly what I'm looking for on hot summer days!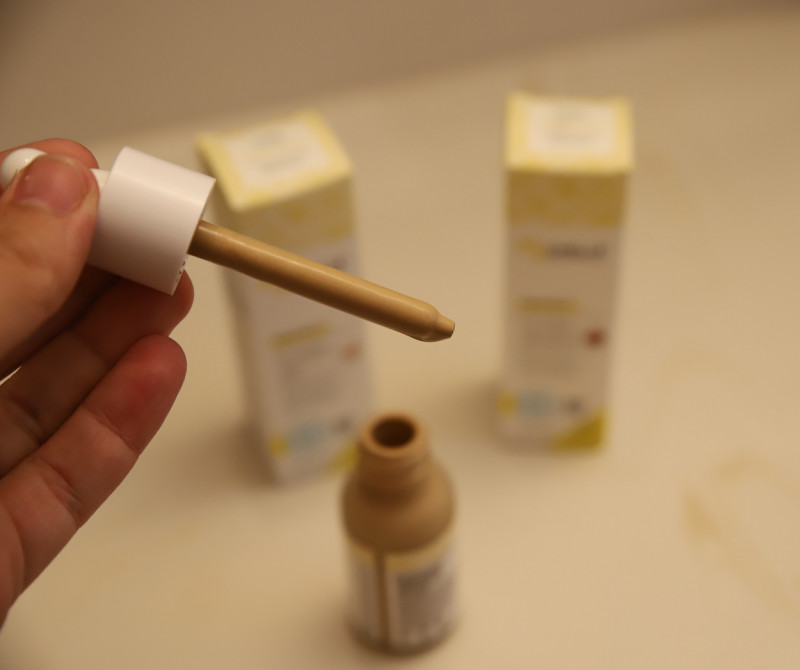 MyChelle's tinted sunscreen is oil-free and contains bentonite clay which leaves the nice matte finish and reduces shine on your skin. You'll want to shake the bottle up before applying and it goes on smoothly. Both the light and light/medium options offer broad-spectrum protection and are SPF 50.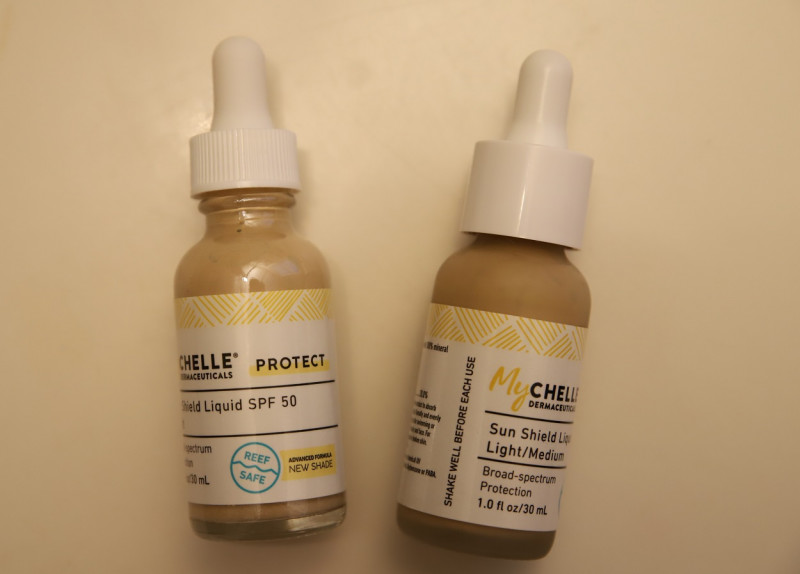 Here's a bit closer look at the difference between the light and light/medium. If you'd prefer a non-tinted option, MyChelle also has that available. Otherwise, choose from light, light/medium, medium dark, or dark tints.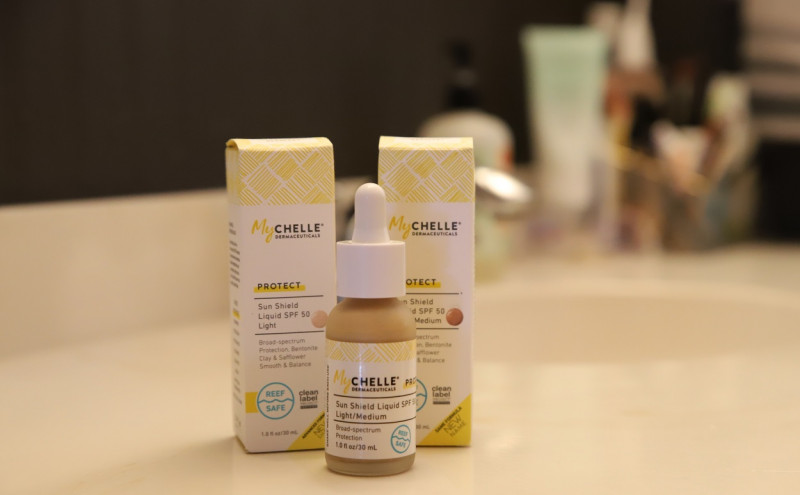 On top of being made with natural ingredients (you can find all of them on MyChelle's site), this tinted sunscreen is also reef-safe! You'll find that it's also free from parabens, petroleum, phthalates, silicones, sulfates, ureas, artificial fragrances, and artificial colors.
I've been using MyChelle products for over a year now and I've been impressed with everything I've tried. The Hydrate Collection is my go-to in the winter when my skin is extra dry. I've also used a variety of their moisturizers! If you're looking for a lightweight tinted sunscreen that wears well alone or under make-up, you'll want to give this a try.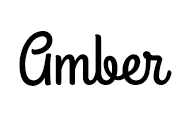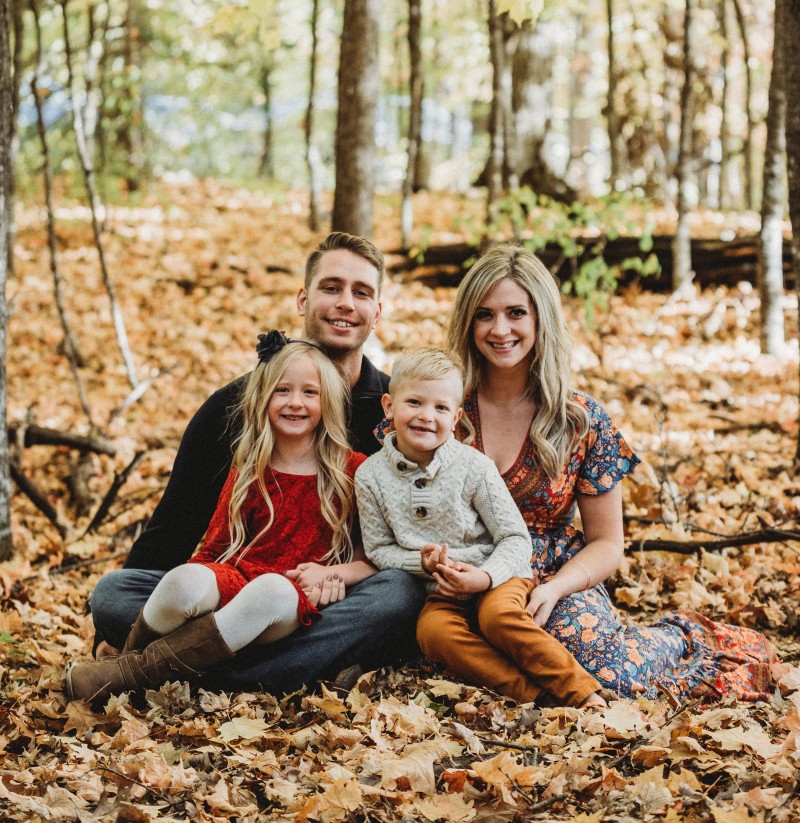 Hi there! I'm Amber, a 34 year old wife and mom of two from central Minnesota. I love to be outside with my family anywhere the weather is warm (which means I spend half the year freezing). We're a homeschooling family that loves to travel as often as possible! When I have a spare free moment, I love to read, take photos, and scrapbook. I'm interested in anything that makes life more fun; I also love socializing and sharing about my favorite products!
This post currently has 5 responses.