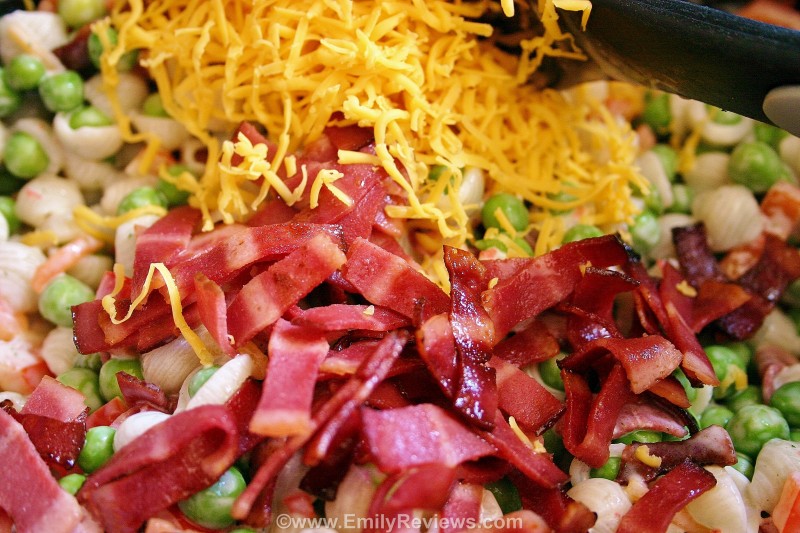 I am part of the Jennie-O Switch Circle. I received products for my review. All opinions are my own.
Ahh…back to school time. Back to a routine and chaos. Between school, homework and extracurricular activities, many families find themselves constantly rushing.  Family dinners get replaced with drive-through that is eaten in the car on the way to the next event. You get home late, rush to finish up and then head to bed only to repeat it the next day. I call it controlled chaos.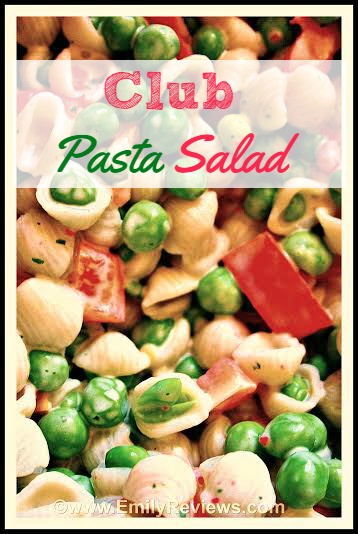 Even with our busy schedules, we do our very best to eat a sit-down family dinner every night of the week. Most nights we do sit and eat together but I have to admit, it isn't the picture perfect family meal. My daughters are often up and down and in and out of their chairs, my husband sometimes has to work late, the TV is usually on and we are hurried to get the homework and chores before bedtime.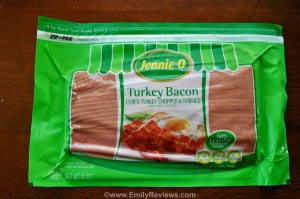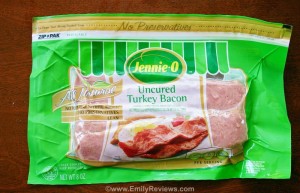 To make the most of our meal time, I do my best to make nutritious dinners that I know my family will enjoy…if they enjoy it, they seem to actually sit at the table and eat. One of their favorites is pasta salad made with Jennie-O turkey bacon. This is a really simple meal that can be made in minutes.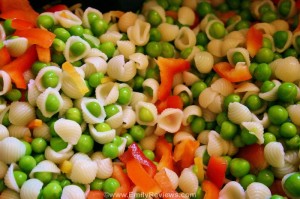 I start with bringing pasta to a boil. Then a couple of minutes before it is done, I add fresh vegetables. I usually use peas, corn, zucchini, carrots and anything else on hand. After that has cooked for a couple of minutes, I remove it from the heat. I like to serve this salad cold so I dump out all of the hot water and add cold water and ice cubes. While that is chilling, I cook a few strips of Jennie-O turkey bacon. I also use this time to prep some toppings for the salad, such as ranch dressing, cheese and tomatoes. Once my pasta has cooled and my bacon is done, I start mixing everything.  I add a little ranch dressing to the pasta, crumbled bacon, fresh tomatoes and shredded cheese. Mix together and enjoy! My girls and husband will eat this recipe night and day! They love it.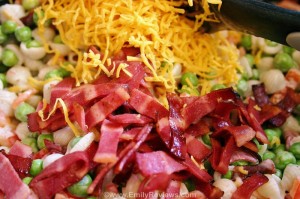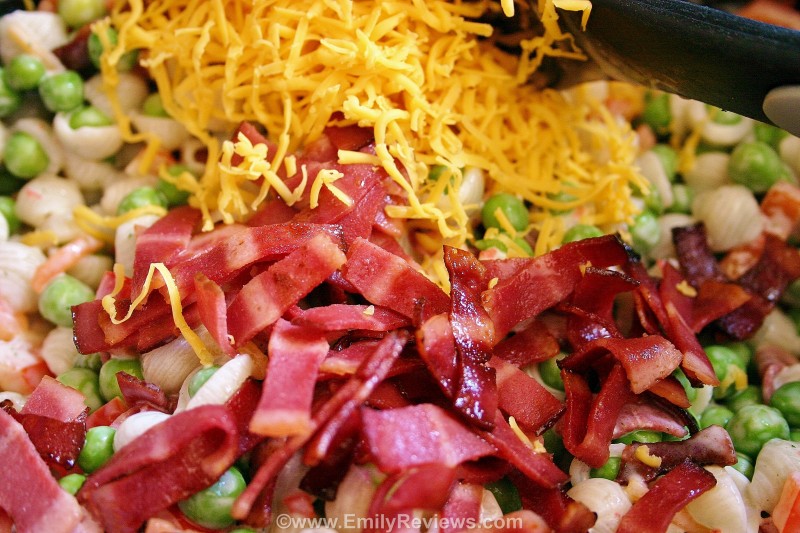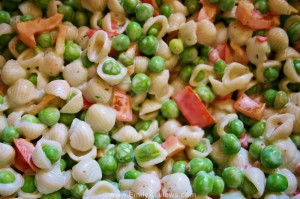 To learn more about Jennie-O turkey or to find more turkey recipes, please visit the Jennie-O website. You may also connect with them on facebook, twitter and pinterest.
One lucky winner is going to receive $20 in product coupons from Jennie-O. This is a US giveaway and it will end on 9/28/2014.



Hello, my name is Laurie. I have been married to my husband for 13 years. We have two young daughters, ages 9 and 12 years old. My family and I live in Oregon so that means we are just minutes from the beach, mountains, and desert.  We love it here and try to spend as much time outdoors playing as we can. When we aren't outside playing, I enjoy reading, baking, refinishing furniture, and other crafts.
This post currently has 2 responses.