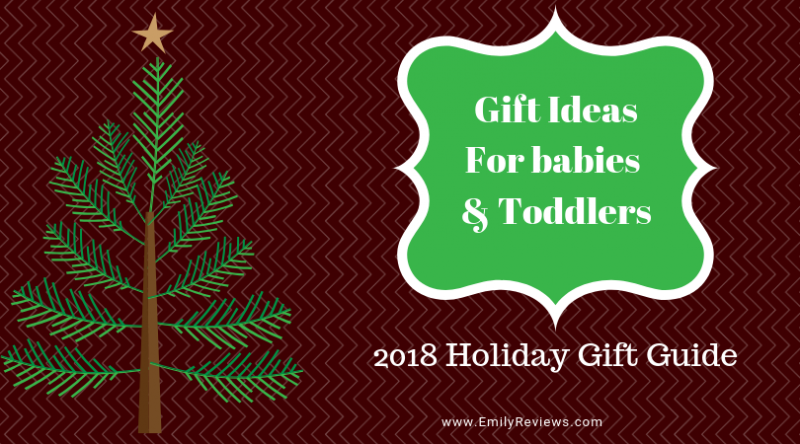 Emily Reviews writers were sent samples from brands in exchange for our holiday gift guide. There are affiliate links in this post. All opinions are our own.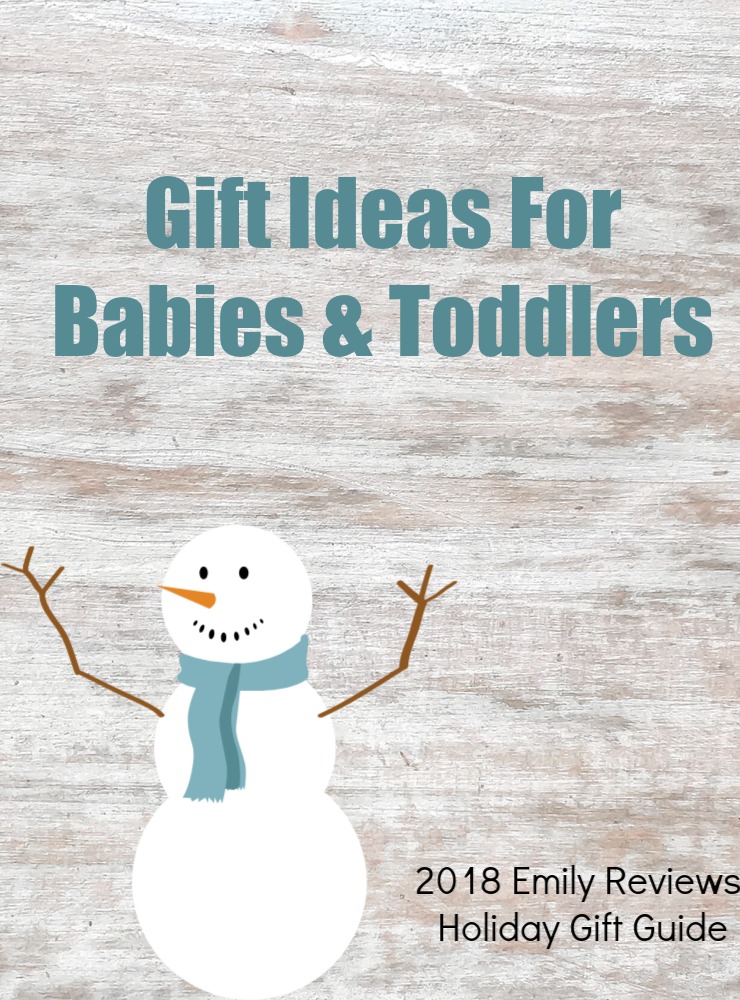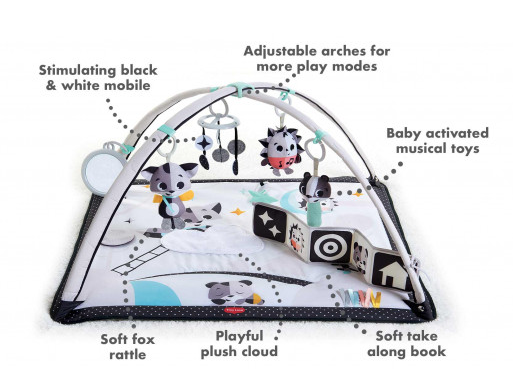 This trendy play mat from Tiny Love is one that nurtures your baby's innate ability for exploration.  Featuring 18 developmental toys and activities to keep baby engaged while also helping develop important skills.  The contrasting black and white colors are especially great for stimulating sight.  And it also makes for an ultimate tummy time toy since the arches adjust and move to change height.  Tons of fun, this Tiny Love Magical Tales Black & White Gymini even encourages bonding and easy parental access for playing with your little one.  Sure to become a quick favorite!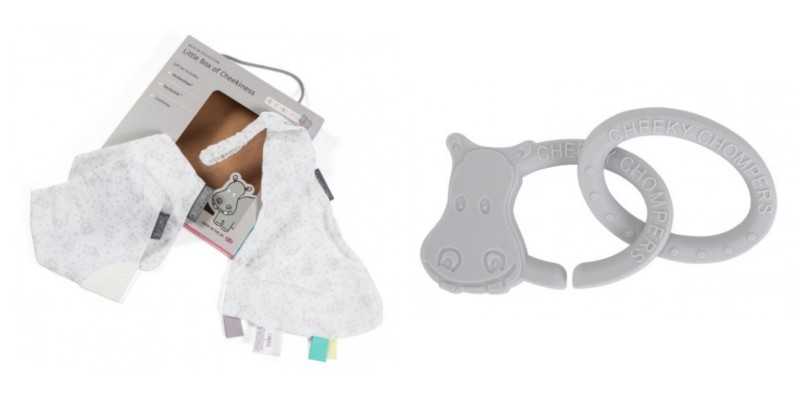 Cheeky Chompers from Kalencom offer tons of great gift ideas for babies and toddlers. Little ones will especially love the Cheeky Chompers products when teething. You will love the cute designs and quality of the Cheeky Chompers products. Above is the Cheeky Hippo Little Box of Cheekiness. It includes a Comfortchew, Neckerchew and Neckerbib. The Little Box of Cheekiness is a beautifully boxed muslin gift set. It is ideal as a starter pack for new parents/babies. Also shown above is Cheeky Chompers' newest product the Attach & Chew. Little ones love the attachable silicone teething rings. They are easy to grip for little hands and safely soothe sore teething gums.
Buy It: Kalencom – Cheeky Chompers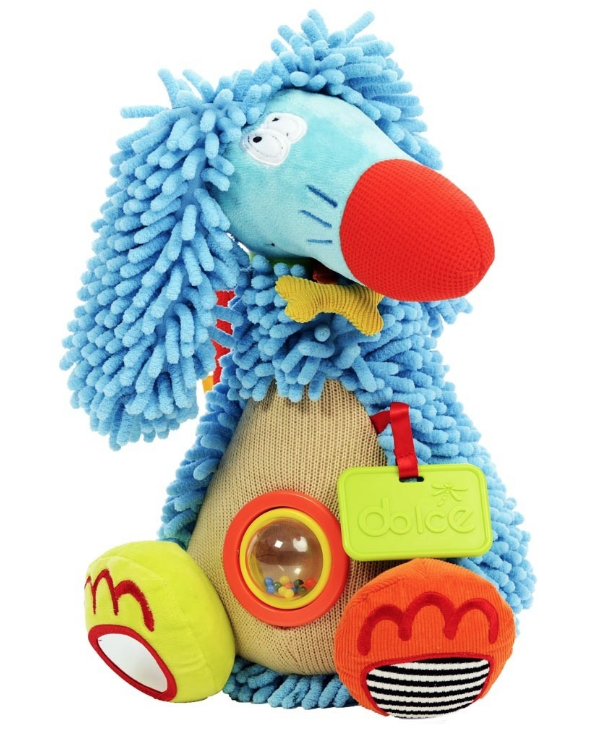 You'll love this sweet new guy that's in town!  Designed specifically with newborns and young children in mind, the brand new Dolce Afghan Hound plush dog is a perfect choice for simulating your child's tactile and auditory senses.  Kids can experience many senses.  Just run your fingers through the beautifully soft multi-colored velour fabric.  This cuddle bug will be your favorite new friend.  Spin the bead rattle in the hound tummy and squeeze the squeaker in it's nose to awaken your babies auditory and tactile senses.

For babies age newborn to eight months old, a DockATot Deluxe+ Dock is the ultimate docking station. The DockATot Deluxe+ is multifunctional. It offers a safe and comfy spot that lets baby rest, lounge, play, cuddle, do tummy time and get diaper changes. Deluxe+ docks are lightweight and portable. They are easy to take along and travel with. DockATot Deluxe+ is ideal for co-sleeping with rounded, dense sides, it helps give baby their own cozy space when used properly in an adult bed. DockATot has been designed to offer a snug and soothing environment for babies. Many babies prefer a nurturing, cozy surrounding that mimics the mother's womb.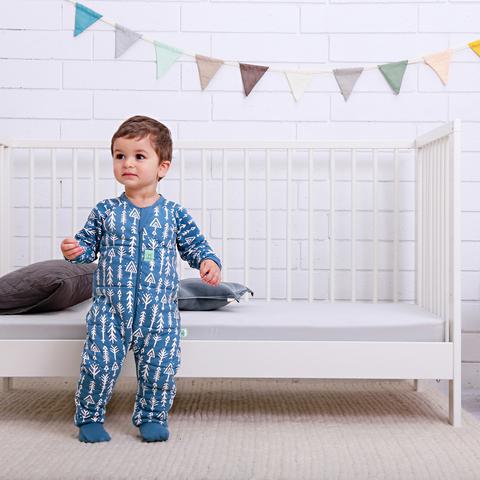 The Winter Onesie is an adorable new product from ergoPouch! Made with thick organic cotton filling, the Winter Onesie is a warm, snug sleep option. The suit is designed to be worn on its own and is specially designed for kids aged one to five years. Made from a skin-friendly organic cotton jersey outer layer and 100% breathable cotton filling, it has fold over cuffs and mitts and can replace sleeping bags. The suit is ideal for toddlers transitioning into a big bed, when they tend to move around in their sleep and kick off bedding. The Winter Onesie will keep them warm all night long!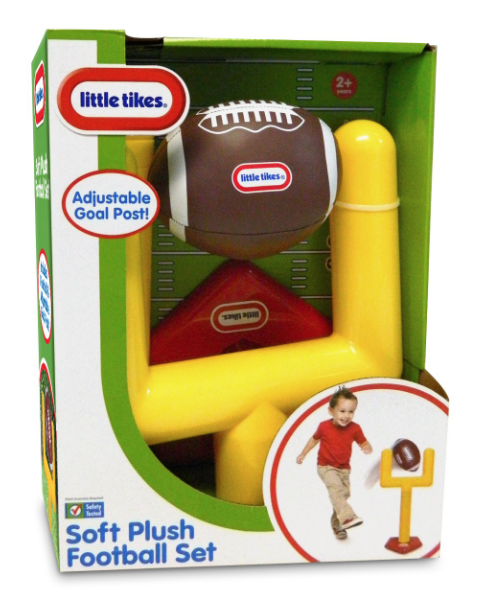 Encourage your little one to improve in a variety of skills including foot-eye coordination, hand-eye coordination, and improves balance with the help of this Little Tikes Soft Plush Football Set.  Great for indoor or outdoor play, you can now turn any room into a playing field.  The football is constructed from a soft grip-able fabric that is fun to play, catch, grab, and kick with but soft enough to avoid any injuries.  Easy quick assembly will have your little quarterback ready for action in no time.  Geared for ages 2 and up.

Sister Chic offers some super cute and useful items for baby. If your little one takes a pacifier, a Binki Band is a must-have! They are compatible with all pacifiers including Mam, Soothie and Avent. Binki Bands keep pacifiers off of the floor and free of germs. They offer a snug clip and universal attachment. The Tushy Tote is a diaper and wipe case that contains a large inside pocket, wipe-able lining and snap-able wristlet. Finally, the Dropper Stopper prevents dropped baby items from hitting the dirty floor. The special grip material provides a nice snug hold and it has a variety of snaps so the length can be easily modified. The Dropper Stopper attaches to sippy cups, bottles, toys, strollers, highchairs and more.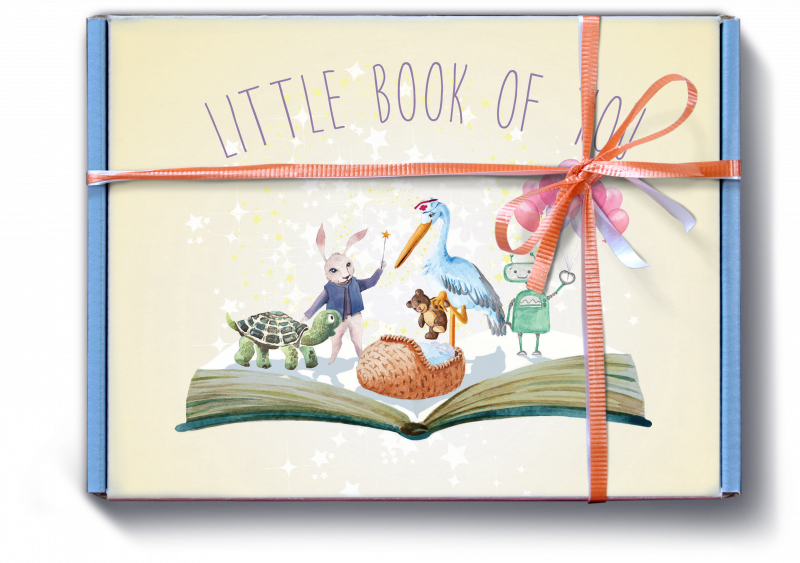 Little Book of You is the perfect baby book or even for a little older kids on your list! This completely personalized book allows you to input the style, birth stats, birthplace, family tree, and more specifics about your own little one. The book takes about 15 minutes to create and then it ships to you, customized with your baby's story of entering this world. Along with personalized pages, the book includes statistics from the month and year they were born, including popular movies and songs, information about their birthstone and zodiac sign, and more! With beautiful illustrations, this book is sure to become a family favorite!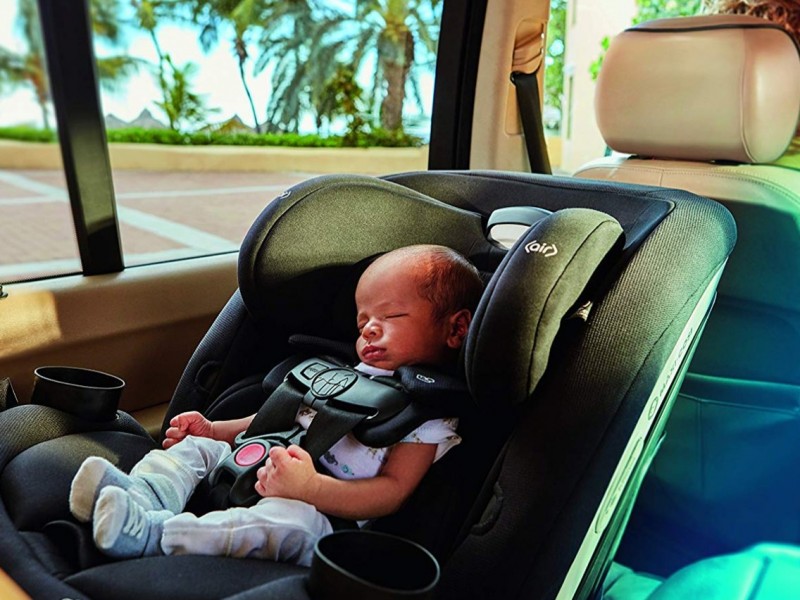 If you want your sweet little one surrounded by comfort and safety during car rides, check out the new Magellan Car Seat from Maxi-Cosi. This 5-in-1 car seat can be used from birth through ten years, so you'll never have to buy another seat! With adjustable side-impact protection and 14 headrest positions, your little ones will be safe from infancy on. Choose from seven different recline positions and use rear-facing, forward-facing, and in booster mode. Make sure you check out Amber's full review of the Maxi-Cosi Magellan on the blog!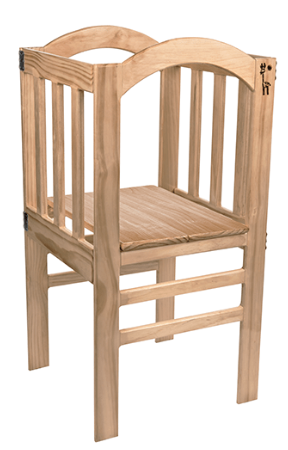 Encourage your Toddler to be creative, use their imagination, and include them in countertop height activities – safely. True Tot Towers from True Growth allow children to be involved in cooking and food preparations, washing dishes, arts and crafts, and more! These pieces of handcrafted furniture are made with sustainably sourced New Zealand Pine, and provide a safe, stable structure that provides peace of mind while spending quality time with your kids. True Tot Towers fold for easy storage and are adjustable as the child grows.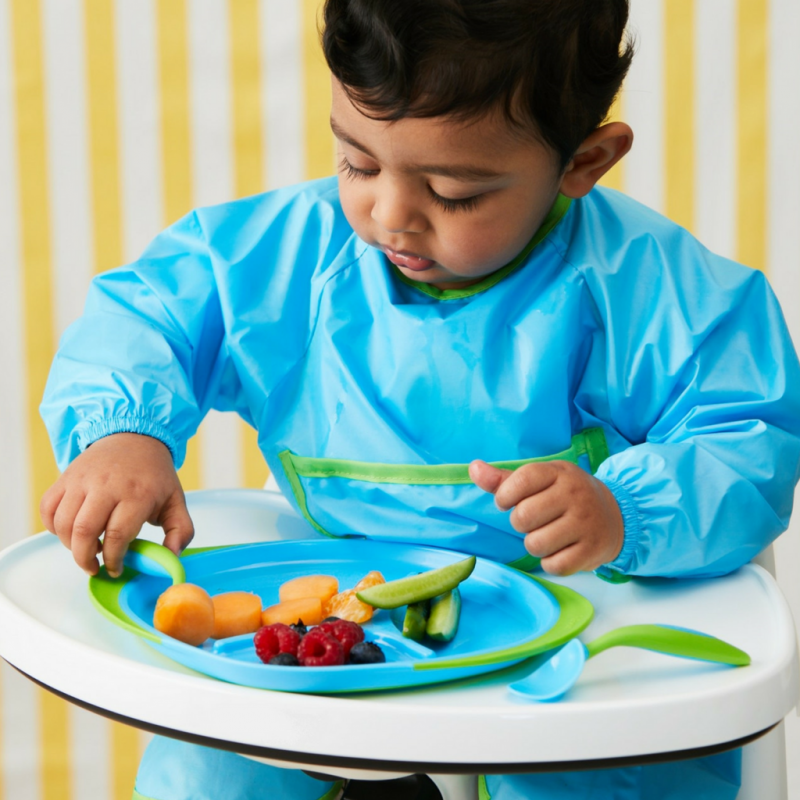 Mealtime and artwork with little ones can be messy, but they don't have to be! b.box carries adorable Smock Bibs to protect kids' clothes while they're having fun! These innovative bibs are waterproof and cover a child's whole body, including their legs when they're sitting. You can conveniently tuck them away into the included pouch for storage and travel.  b.box Smock Bibs are BPA, Phthalate, and PVC free and are available in multiple colors.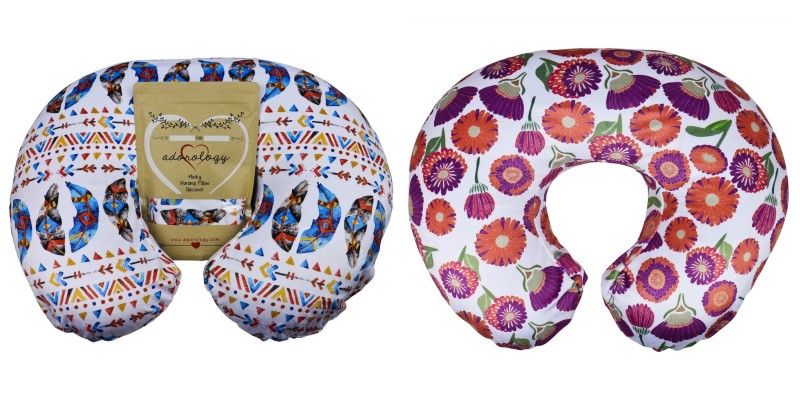 How about something fun and useful for a new baby? The Adorology Nursing Pillow Slipcover protects nursing pillows in style. The two designs pictured above are brand new – something that your gift recipient is sure not to have! The Adorology Nursing Pillow Slipcovers zip on and off easily and are made of soft, breathable fabric. They are easy to wash and hold up well after washing. Adorology Nursing Pillow Slipcovers are designed to fit a 20 x 16 inch Boppy pillow. If these designs are not your style, be sure to check out their website to see the other colors and styles available.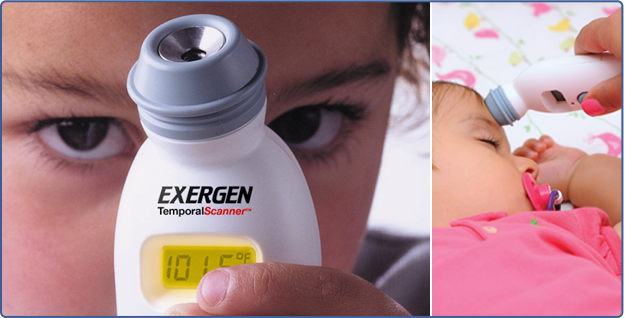 The Exergen SmartGlow Temporal Scanner is ideal for parents who are caring for a sick child of any age. This thermometer comes with four ways to make it even easier to take a temperature. It has a softly illuminated display for easy reading in any light, like checking the temp of a sleeping infant in a dark room. You can choose to keep the beeping sound on or turn it off to avoid waking a sleeping child. This smart thermometer retains the last eight readings to recall and check on fever progression. Switch between Fahrenheit and Celsius depending on your needs.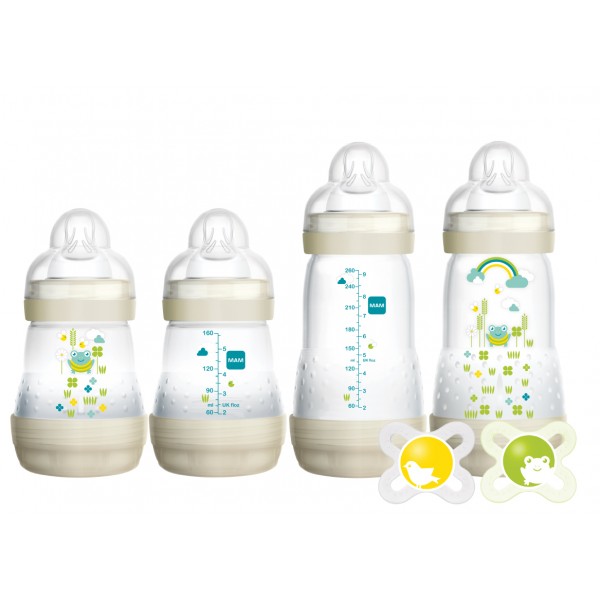 This Feed and Soothe Gift Set from MAM will be a great gift for any babies or soon-to-be moms on your gift list! The set includes two 5 oz. Anti-Colic bottles, two 9 oz. Anti-Colic bottles and two newborn pacifiers. The Anti-Colic bottles have textured nipples that make switching from breast to bottle simple. They also have a patented vented base to regulate pressure and make sure babies don't get air in their tummy while feeding! The Start Pacifiers included in the set are sized especially for newborns and have a symmetrical orthodontic nipple which is perfect for baby's jaw and tooth development. All products are BPA/BPS free and available for a baby girl, boy, or in neutral colors.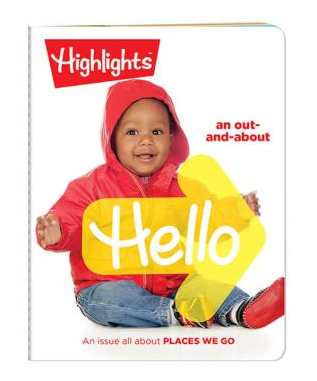 How about a gift that keeps giving all year round? A subscription to Highlights Hello magazine is just that gift! Each Hello magazine follows a theme such as Sounds, Food and Farm Animals. Every issue is filled with colorful images, poems, read-aloud stories, and simple activities. The Hello magazine is made with babies and toddlers in mind. It is the perfect size for little hands to hold and easily fits into a diaper bag or purse. It is baby-safe, which means it is made of tear-resistant, washable material with rounded corners and a stitched (not stapled) binding.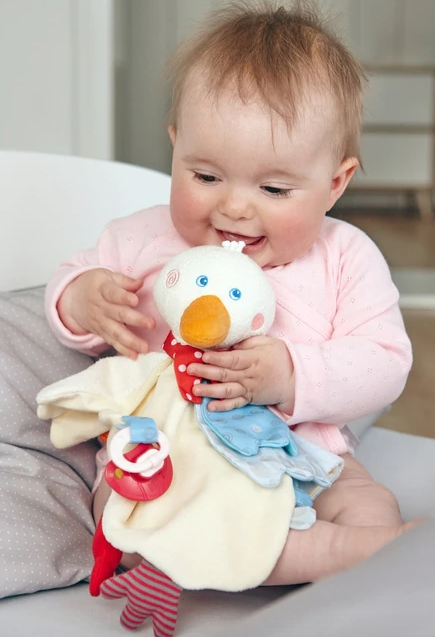 If looking for a toy that little ones may not already have, look no further than HABA. They have a wide range of toys for babies, toddlers and older children. One cute idea for babies is the Gallivanting Goose Cuddly from HABA. This cuddly goose is super soft, and is ready to help babies fall asleep, is perfect for play and will comfort them when teething. It has a loop to keep pacifiers close at hand and a variety of textures to please babies senses.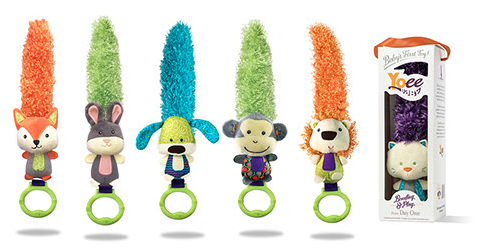 Yoee Baby provides a range of adorable baby toys designed to promote baby's development through bonding and play. These Yoee toys are made with bright colors and irresistibly touchable fabrics and features. Yoee Baby characters will stimulate baby's senses. It is a plush, a rattle, a soothing teether, and a developmental and sensory toy that helps promote bonding, sensory and language development, body awareness, fine and gross motor skill development. Ideal for newborns to 18 months.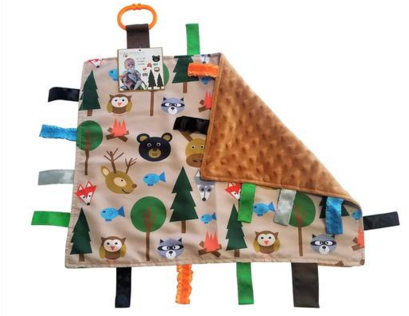 Baby Jack & Company is a Wisconsin based company that makes Learning Loveys & toys for children. Kids love to play with, chew on and rub the ribbons of the Baby Jack Loveys. Sensory play is instrumental in children's development and playing with Baby Jack & Company Learning Loveys help little ones develop cognitively, socially and emotionally. Baby Jack & Company Learning Loveys are unique in that the ribbons are sewn shut so little one's fingers won't get caught. Also, you can feel good about your Baby Jack & Company purchase because they give back through their Kindness Project: donating Learning Loveys to hospitals and law enforcement agencies to help children who are sick or injured.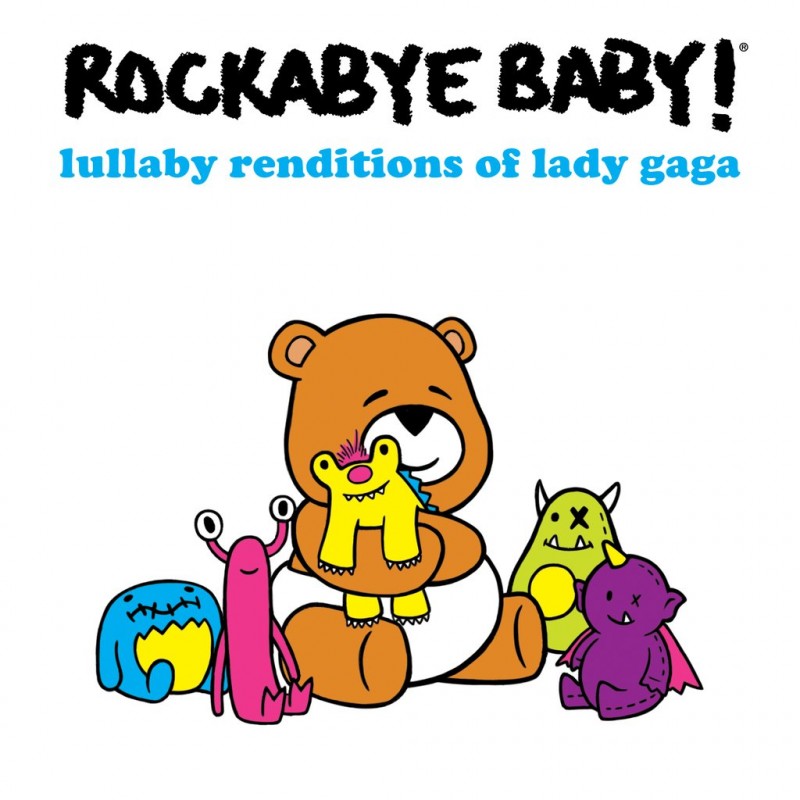 Is your baby having a hard time going to sleep? Don't worry, they were born this way! Lullaby Renditions of Lady Gaga will be the perfect gift this holiday season. These calming versions of Lady Gaga tunes will have your little one off to dreamland while you enjoy some of your favorite songs. This disc features lullaby renditions of Bad Romance, Poker Face, Paparazzi, and more!
Need more gift ideas for babies or toddlers? Check out our past gift guides!
2017 babies & toddlers gift guide
2016 babies & toddlers gift guide
2015 babies & toddlers gift guide
2014 babies & toddlers gift guide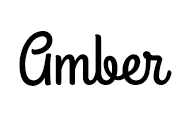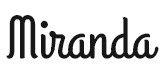 Hi there! I am Emily Evert, the owner of Emily Reviews. I am 28 and live in a small town in Michigan with my boyfriend Ryan and our two pugs. I have a large family and I adore my nieces and nephews. I love reading memoirs, and learning about child development and psychology. I love watching The Game of Thrones, Teen Mom, Sister Wives and Veep. I like listening to Jason Isbell, John Prine, and other alt-country or Americana music. I created Emily Reviews as a creative outlet to share my life and the products that I love with others.
This post currently has 4 responses.