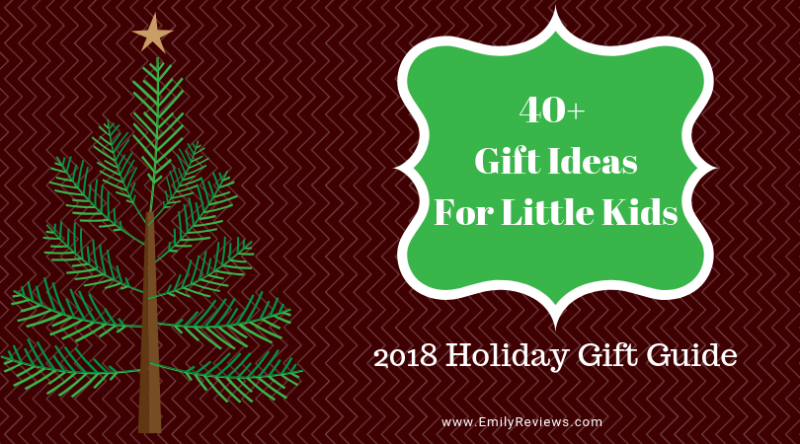 Emily Reviews writers were sent samples from brands in exchange for our holiday gift guide. There are affiliate links in this post. All opinions are our own.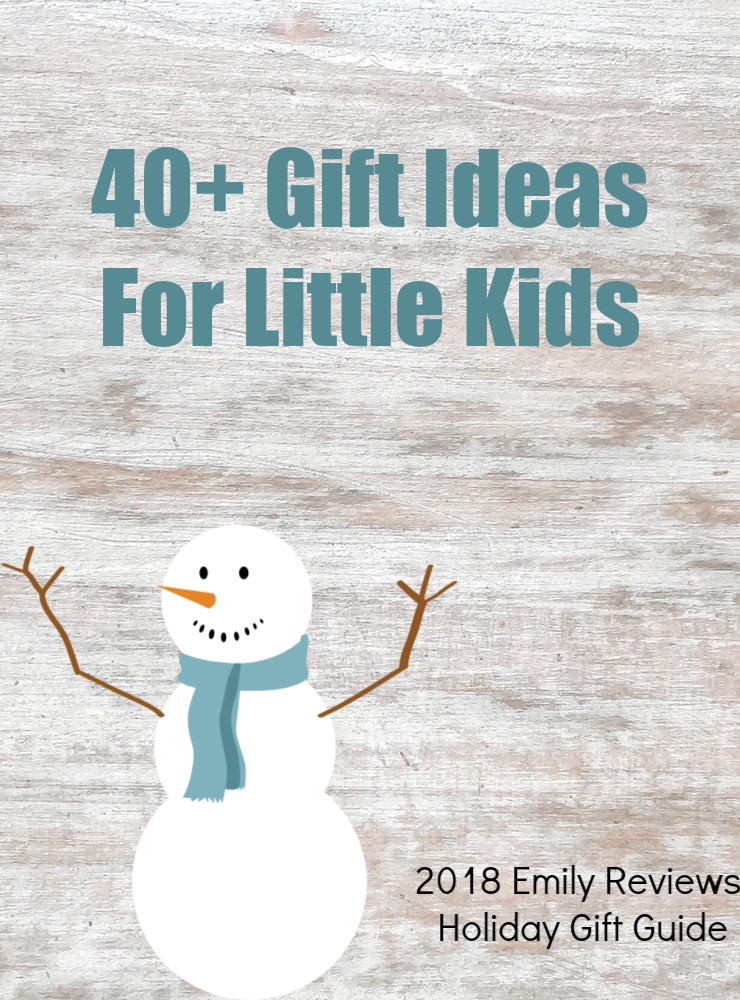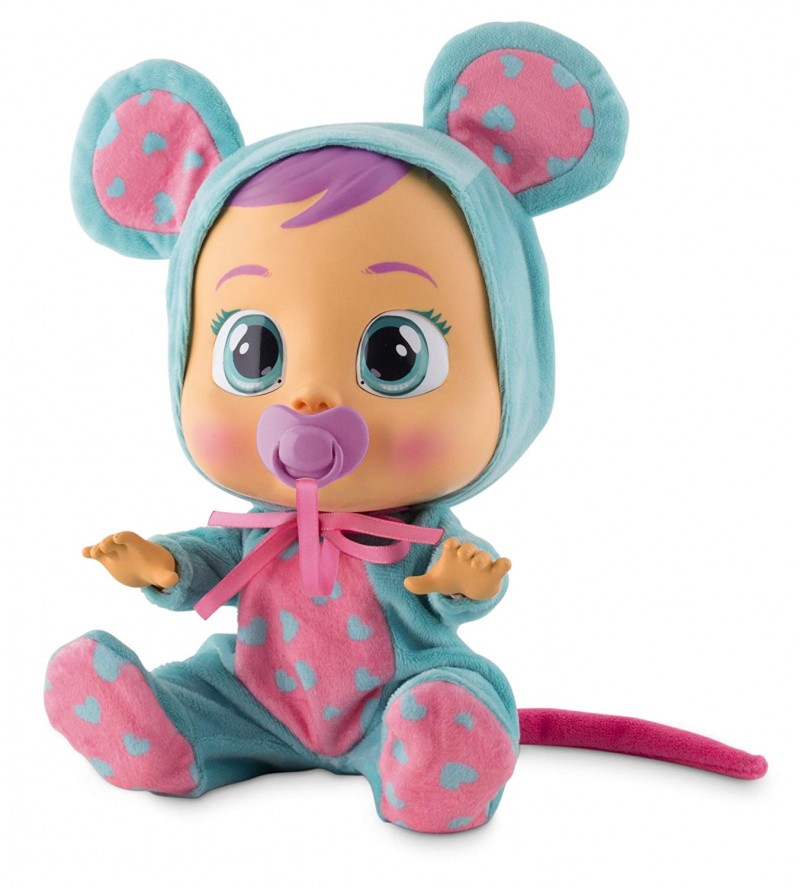 Cry Babies are adorable dolls that come with big eyes and wearing animal print Pj's. They have a pacifier attached to their outfit and if you take it out of their mouth they start crying! You can even add water and they will cry tears! To soothe a cry baby, you can return their pacifier or rock them or lay them down. Kids who like pretending to be parent will enjoy learning to soothe their Cry baby!
Buy it: Amazon.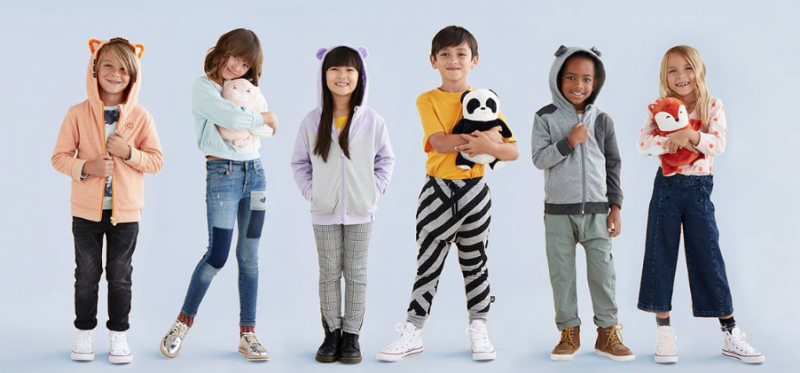 Cubcoats are a transforming hoodie that pairs your favorite stuffed friend with a lightweight coat!  And unfolding the adventure is only a few steps away!  These sweet, soft, and huggable friends transform before your eyes.  Flip it around, unzip the back, and simply roll out the hoodie.  Then, tuck the Cub away in the hood and zip, get ready to play!  The coats also fold and zip right back in just as easily.  High quality and fun, Cubcoats are available in a variety of styles and sizes.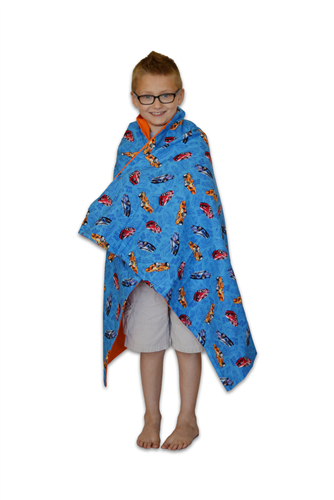 Sensory Goods is on a mission to help those affected by developmental disorders. They carry an assortment of products that are designed to meet autism, sensory integration, and other needs. Sensory Goods is a great place to go for weighted blankets. Studies have shown that weighted blankets can be helpful with a number of conditions including insomnia and anxiety. When shopping for weighted blankets at Sensory Goods, you get to customize your blanket by selecting the size, material, and weight. To learn more about Sensory Goods, read my full review and enter to win the giveaway.
Buy it: Sensorygoods.com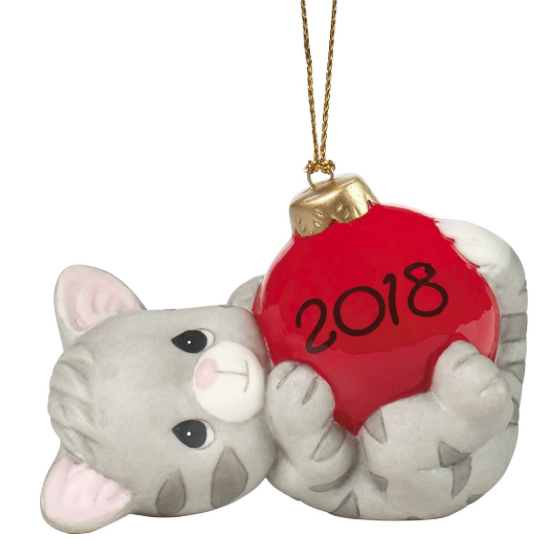 Are you someone who has a tradition of giving an ornament to your child, grandchild, niece or nephew each year? The Precious Moments May Your Holidays be Purr-fect Ornament would make an adorable choice for an animal-loving child. This ornament is made of porcelain and has handprinted details. The Precious Moments May Your Holidays be Purr-fect Ornament will be a cuddly and cute addition to any Christmas tree.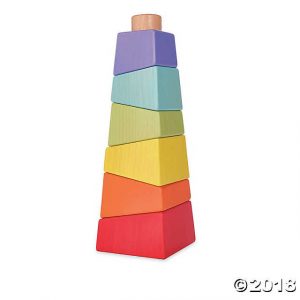 Mindware's Babu Stacker is great for little hands this year. solid wood construction lessons your impact on the planet. Non toxic wood stain keeps little ones safe during mouth exploration while keeping brains building during stacking games. Whether your little tike is just interested in knocking blocks over or beginning to build towers this is the perfect stacking toy with so many options.
Buy It: mindware.orientaltrading.com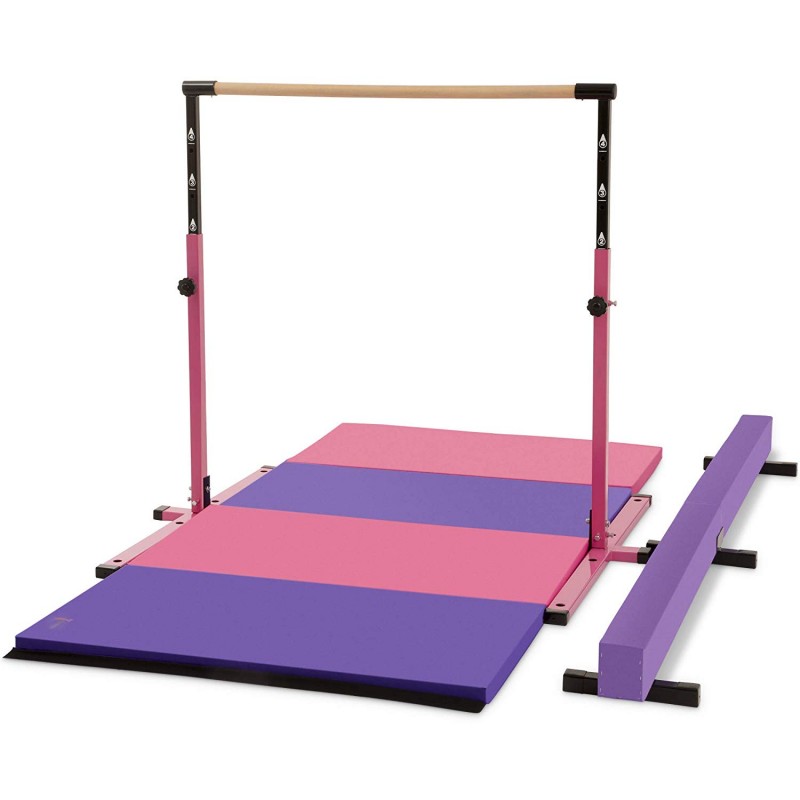 This Joom Beem Gymnastics Combo Set is the perfect gift for any young gymnast in your life. This set offers an 8 foot balance beam that has a quick-release middle bar for easy storage and travel. It also comes with a 4'x8′ foldable mat and an adjustable horizontal kip bar. The bar has height adjustments from 36″ all the way to 60″ and can be used from young children up to 14 years. This combo set is everything you need for an in-home gymnastics set up!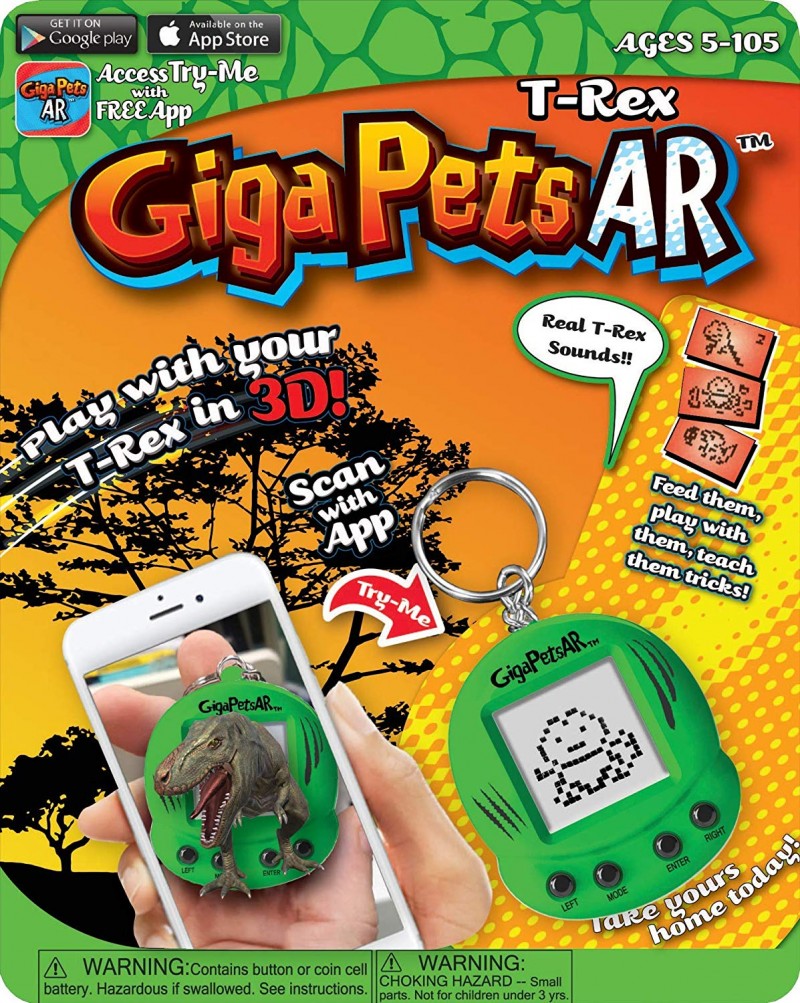 If you remember GigaPets from about 20 years ago, you'll love the newly redesigned GigaPets AR! These virtual pets were a huge hit the first time around, and now they offer even more fantastic game play, enhanced graphics, and audio. Plus, explore the augmented reality universe with a free app on your phone that's compatible with your GigaPet. These would make the perfect stocking stuffers and are available in unicorn, puppy, or t-rex options.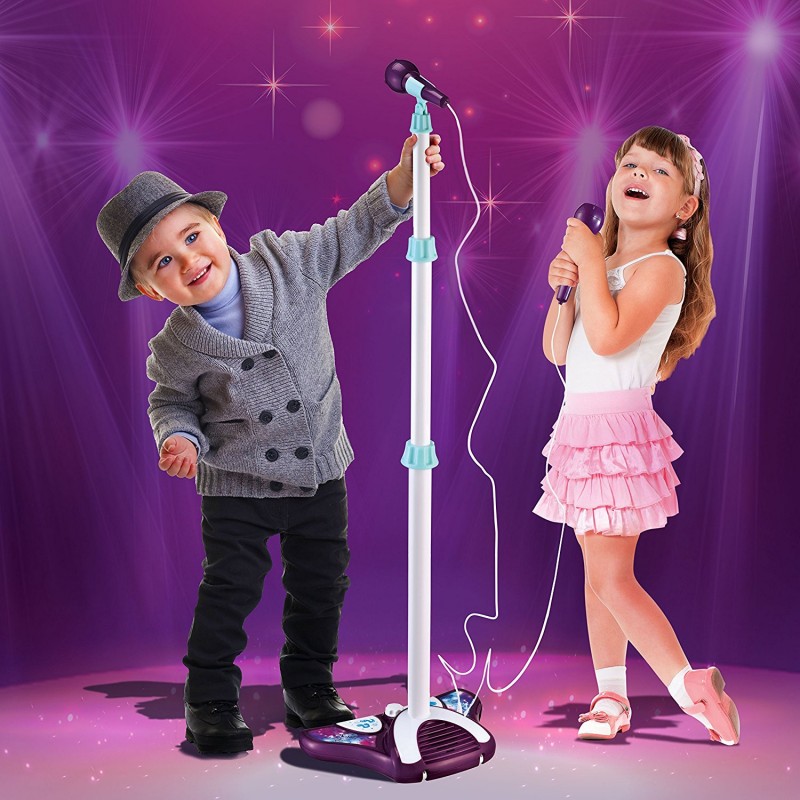 This adjustable Karaoke Stand comes with two microphones so two kiddos can sing together. Stream music from your devices with the included Aux cable or use the foot pedals to play six different songs and special stage sound effects. Multi-colored stage lights beam up from the base and the karaoke player becomes portable with a flip-out handle. Sing right out of the box using the 4 included AA batteries!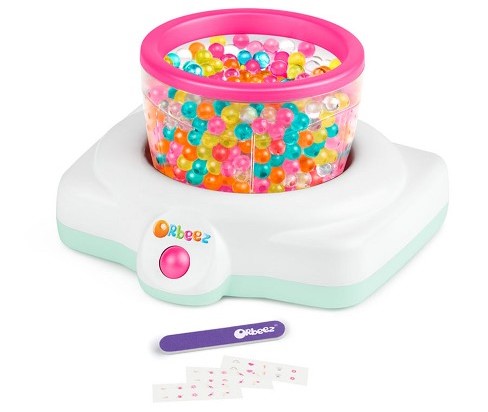 If your kids are enjoying a pedicure, they'll love a manicure to go along with it! The Orbeez Spin & Soothe Hand Spa provides a pampering treatment for kids of all ages. It's got a spinning and soothing jet system, nail file, and 30 cute nail decals. Of course, it wouldn't be nearly as fun without 1,000 bright and vibrant Orbeez, too! Pair it with the Orbeez Ultimate Soothing Foot Spa for a fun day of pampering.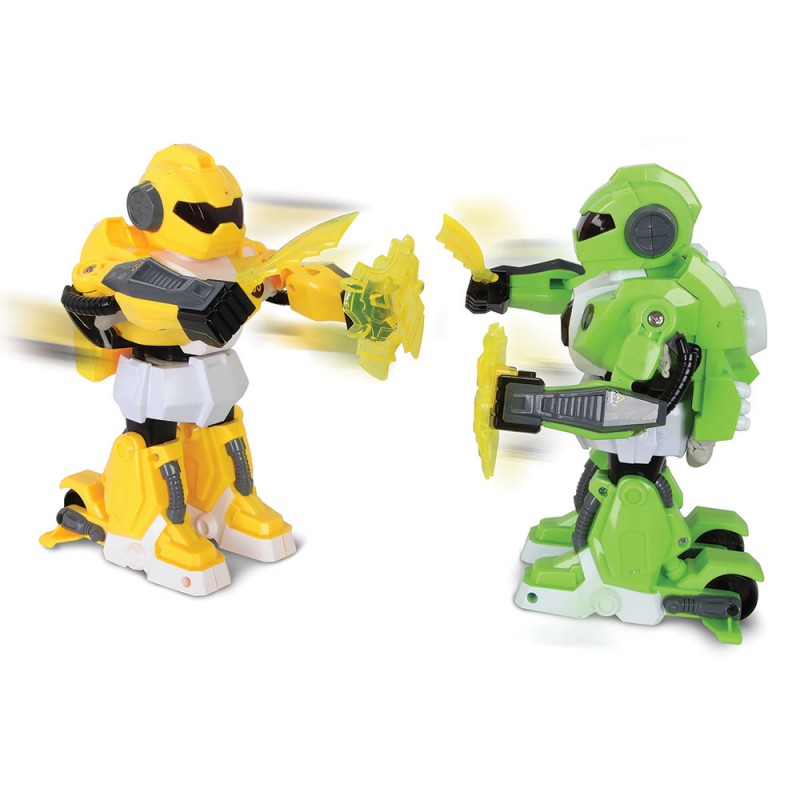 The Robotic Pugilists are exclusive to Hammacher.com. These are remote controlled robots with five manuvers they can use to try to outbox each other. The controls are cool because they aren't as simple as pushing five different buttons. You swing the left or right controller to throw a left jab or right hook, for example. The first robot to suffer four strikes will lose the match. The midsection of the robot will light up to indicate a hit. These can be used by kids ages 3 and up!
Buy it: Hammacher.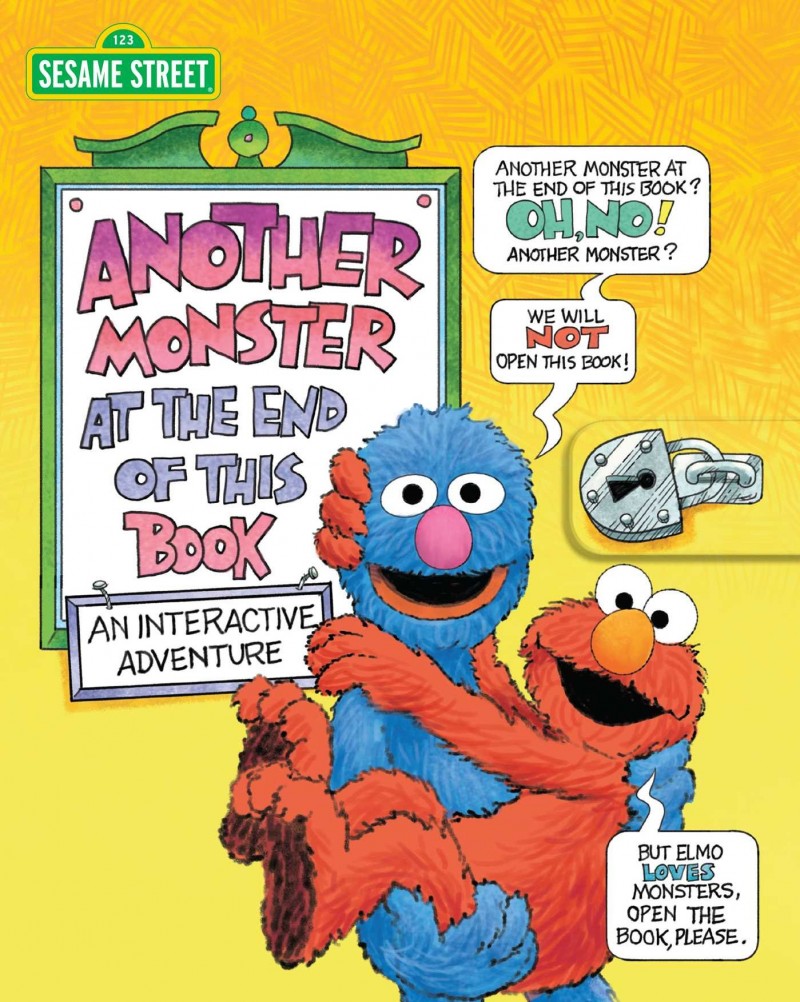 Remember the story "The Monster at the End of This Book"? If so, you'll love this new installment of the classic story: "Another Monster at the End of This Book". This interactive hardcover story with lift-the-flaps, sliders, and pop-up elements will delight kids and become a new favorite! Grover tries everything to keep Elmo from getting to the end of this book-your kids will just love it.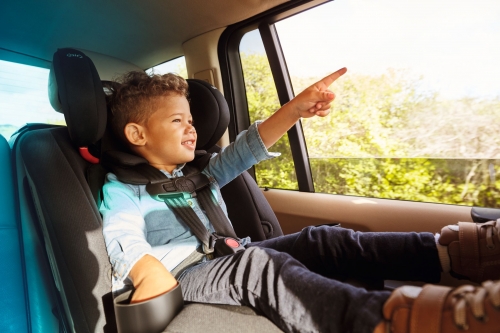 If you want your sweet little one surrounded by comfort and safety during car rides, check out the new Magellan Car Seat from Maxi-Cosi. This 5-in-1 car seat can be used from birth through ten years, so you'll never have to buy another seat! With adjustable side-impact protection and 14 headrest positions, your little ones will be safe from infancy on. Choose from seven different recline positions and use rear-facing, forward-facing, and in booster mode. Make sure you check out Amber's full review of the Maxi-Cosi Magellan on the blog!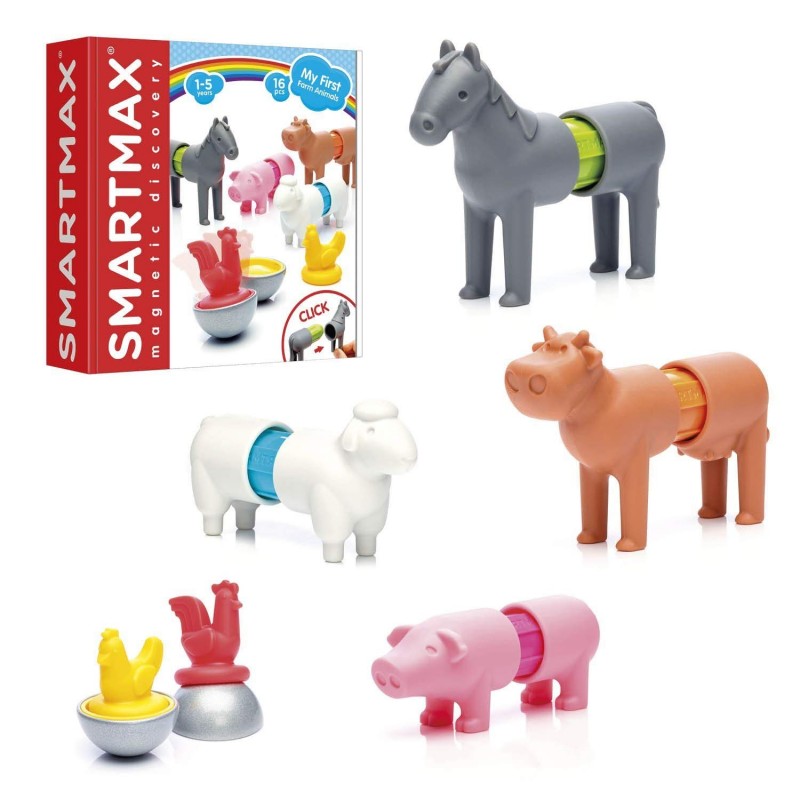 This adorable My First Farm Animals magnetic discovery set by SmartMax is going to be a huge hit for any young child on your shopping list! Rated for ages 1-5, kids will have a blast building farm animals with magnetic body parts and bars. The pieces are large enough to prevent choking but small enough for tiny hands. Kids will have fun while working on fine motor skills and learning about matching animal body parts. This set comes with 16 interchangeable pieces.

Perfect for displaying your child's memories, you can now upload your favorite photo into a soft, keepsake blanket.  These Personalized Photo Blankets are a quick favorite for kids of all ages.  Made of a soft minky fabric, these blankets are as cozy as they are soft to the touch.  A great keepsake gift for parents and kids alike as everyone loves seeing their precious photo displayed on their custom blanket.  Available in several color options, the addition of the child's name is the perfect finishing touch.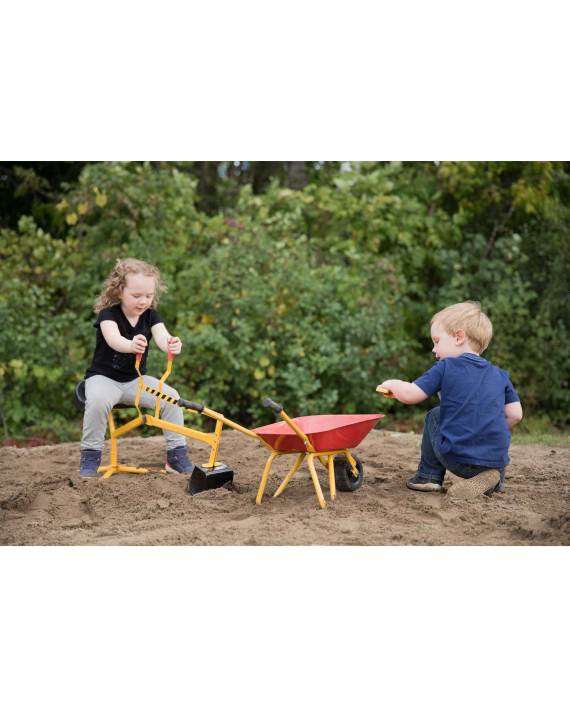 PlaSmart specializes in products that are both educational and entertaining. The Little Workers Digger builds hand-eye coordination, problem-solving skills, and dexterity while kids play. The Little Digger works just like a backhoe. Kids can use the two-handed controls to dig, scoop, and lift their loads. Then they can swivel the seat to deposit their load wherever they wish. The little Workers Digger is made with a sturdy metal frame. It is suggested for kids 5 years and old, up to 110 pounds.
Buy it: Plasmarttoys.com or Amazon.
Win it: Follow this link to enter to win a PlaSmart Little Workers Digger.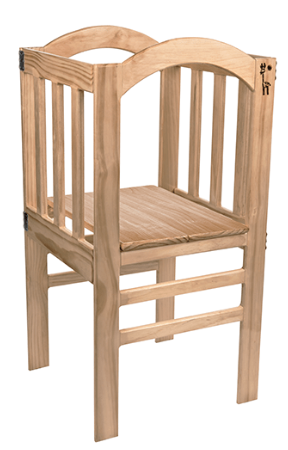 Encourage your child to be creative, use their imagination, and include them in countertop height activities – safely. True Tot Towers from True Growth allow children to be involved in cooking and food preparations, washing dishes, arts and crafts, and more! These pieces of handcrafted furniture are made with sustainably sourced New Zealand Pine, and provide a safe, stable structure that provides peace of mind while spending quality time with your kids. True Tot Towers fold for easy storage and are adjustable as the child grows.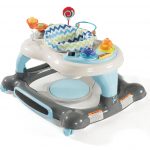 For the little walker in your life the 3-in-1 Activity Walker and rocker with Jumping Board from StorkCraft is the perfect entertainment for the little one wanting to just bounce, start cruising or stay busy while your busy. Rattles, swivel seat and more keep little minds occupied and upright.
Buy It: storkcraftdirect.com or Storkcraft.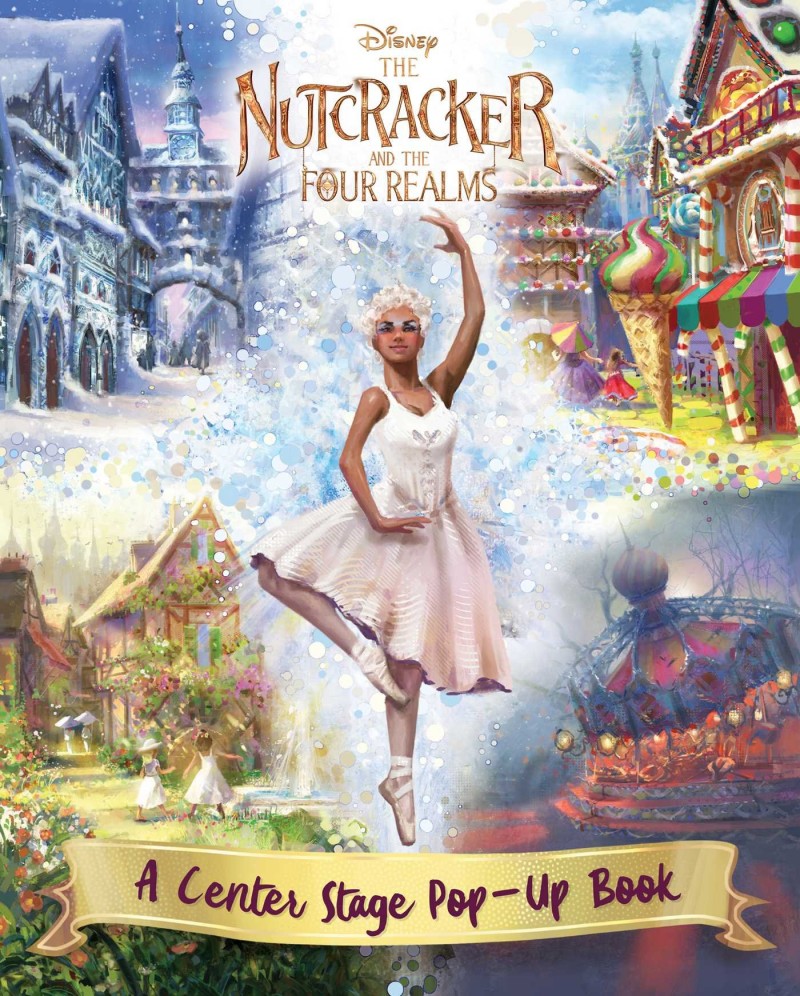 Disney The Nutcracker and the Four Realms: A Center Stage Pop-Up Book is a new companion title themed to the release of the major motion picture! The Ballerina of the Realms dances on every page of this magical book. From Disney's all-new live action film The Nutcracker and the Four Realms, follow the elegant Ballerina of the Realms as she dances center stage in this artistic pop-up book, celebrating each of the unique and picturesque Four Realms. This beautiful format is a perfect holiday gift for fans of this classic tale, full of colorful characters and no shortage of surprises.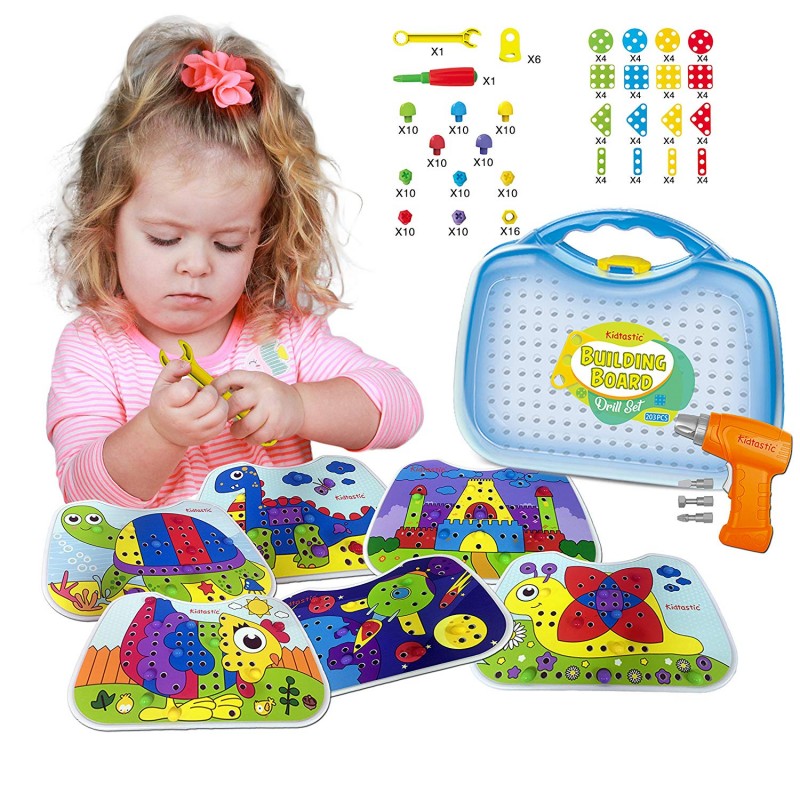 The Kidtastic Building Board Drill Set is the #1 construction set for little builders!  This STEM toys for boys and girls makes playtime challenging yet engaging. It can keep kids busy for hours at a time, and it's so fun watch as they independently discover, build and learn! This mosaic puzzle and building toy for kids comes with 203 pieces. Using the real electric drill kids can screw and unscrew the nut/bolts in the set. The pegs, screws, tools and a battery-operated drill are packed into one little toolbox for simple storage.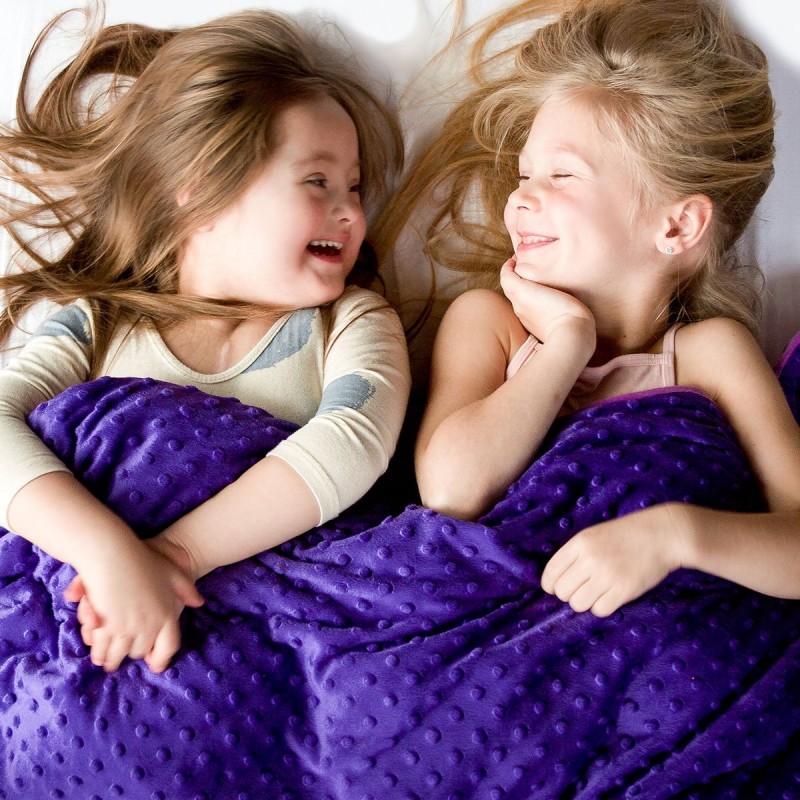 Have you heard of weighted blankets? While they can be extremely helpful for kids with Autism, ADHD, and Anxiety, they can be helpful for any child who has trouble falling or staying asleep. Harkla's Weighted Blankets come in a variety of sizes and all have a soft minky cover for your sensory seekers. These blankets provide Deep Touch Pressure which causes the body to produce serotonin to help kids calm down and sleep more soundly. Check out my full review to see how our kids are loving them!
Classic wooden toys like the Petit Collage Carnival Wooden Ferris Wheel Play Set are always a great choice.  Hands on fun that features a pre-assembled and beautifully constructed wooden Ferris wheel, three wooden animal friends, and a built in mini abacus on the stand. The sturdy wood construction is printed with non-toxic water-based paints makes that make this stylish set perfect for play and display.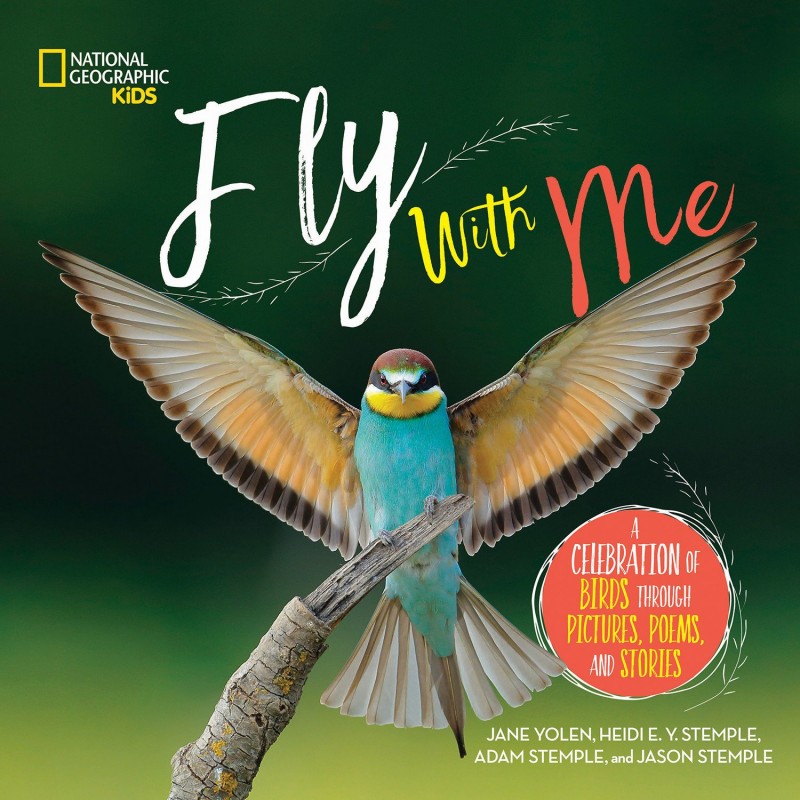 National Geographic Kids' book titled Fly With Me is a celebration of birds. Fly With Me is full of stories, poems, facts, and photographs that show just how amazing birds are. Young bird lovers will learn about migration, habitat conservation, bird rescue, and how to identify birds. In addition to Fly With Me, National Geographic Kids has dozens of books that make great gifts. To learn more about National Geographic Kids, read my full review and enter to win the giveaway.
Buy it: Amazon.com 

Have you heard of Squishmallows yet? Squishmallows are super soft stuffed plush toys. They come in a variety of sizes and adorable animal characters. From farm and woodland critters to unicorns, there will be a Squishmallow to please every child! Squishmallows can be used as a pal to play with, a pillow, or someone to snuggle with in bed. They are great for travel and are easy to wash. Squishmallows are available at Costco, Walgreens, 5 Below, Amazon and more.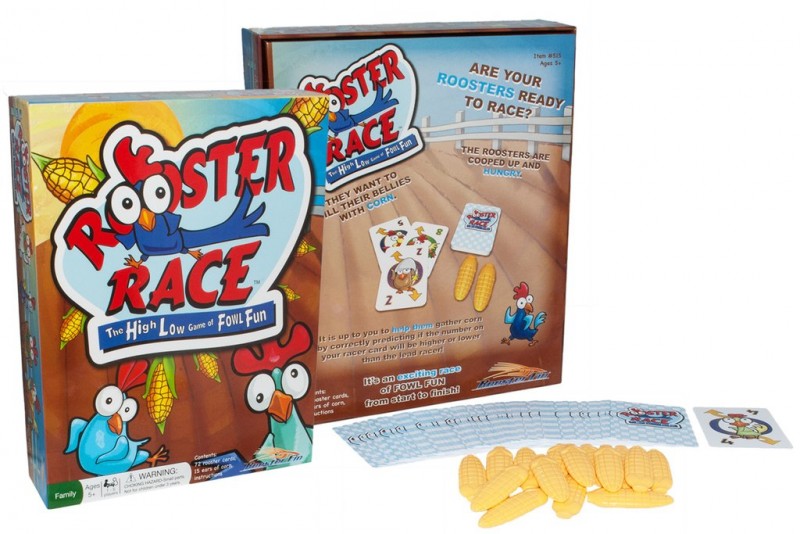 A fun and educational game for young kids, Rooster Race will have your little ones learning about math and memory concepts from the start. The goal of Rooster Race is simple-try to guess whether the next card you flip up will be higher or lower than the card played previously. However, there is some skill involved as you try to remember which cards have been played! If you're correct, you get a piece of corn, and if not, you put a piece back. The player with the most corn at the end of the game wins! Game-play is quick so even kids with short attention spans will enjoy it. This game is for ages 5 and up but younger children who can recognize numbers will also love it.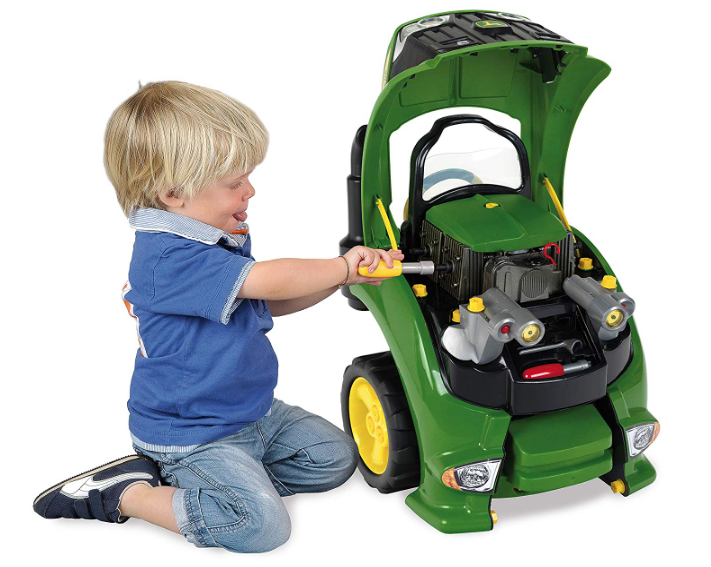 Little mechanics, farm hands, and those who just like to explore will be thrilled with this tractor!  This Christmas, the kids in  your life can service your very own John Deere Tractor engine. This fun service tractor is over 27 inches tall and comes with 15 different play functions. With numerous repairable parts that can be mounted, removed, and replaced, kids will be busy for hours.  Get ready to work on the: engine, spark plugs, wing nuts, wheels, radiator grille, and many more.  Battery operated headlights and horn add a whole new dimension of fun.
Pressman Toys is a great place to shop for young kids. The game Kids Know Best is a fun family trivia game. Players take turns answering trivia questions that cover a variety of topics. The first player to answer enough questions correctly to reach the head of the class wins. Reaching the head of the class isn't as easy as it sounds. There are spaces that guide you forward and backward. To learn more, read my full Pressman Toys review and enter to win the giveaway.
Buy it: Pressmantoy.com or Amazon.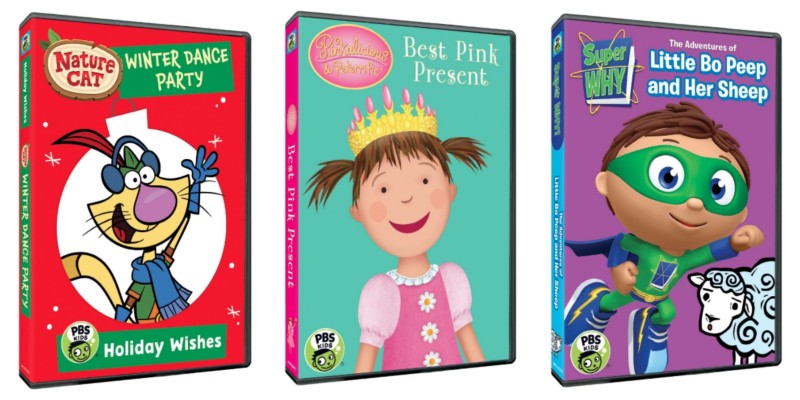 Did you know that your child's favorite PBS shows are available on DVD? There are some wonderful new choices available from PBS this holiday season: Nature Cat Holiday Wishes, Pinkalicious & Peterrific: Best Pink Present, and Super Why The Adventures of Little Bo Peep And Her Sheep. These titles are sure to please any little one. As a parent or grandparent, you can feel good about the shows your child/grandchild is watching, as these PBS Kids shows are not only fun but educational as well. Priced right at just $6.99, you can't go wrong!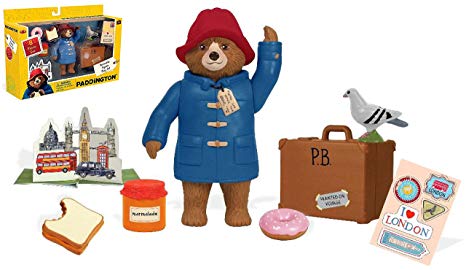 This Paddington Bear Poseable Figure Play Set from YOTTOY is a true original! With a detailed collector-quality 5″ tall Paddington figure and 3D accessories to reenact endless Paddington adventures, this play set includes seven accessories as well. You get a marmalade jar, spare sandwich, decorated doughnut, mini pop-up book, realistic pigeon, and a suitcase that neatly fits all accessories. For even more fun, full-color stickers are also included to decorate Paddington's suitcase.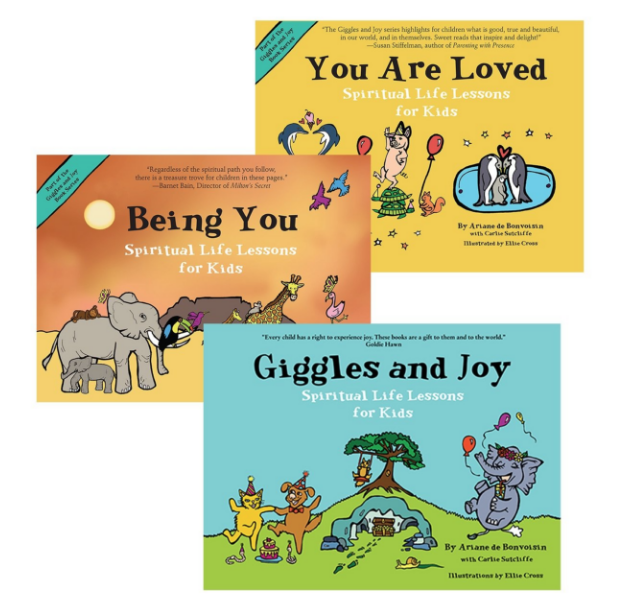 This delightful children's book series, The Giggles And Joy Book Set, features three irresistible books: Giggles and Joy, You Are Loved and Being You.  Each one is filled with valuable spiritual life lessons, entertaining rhymes, and beautiful illustrations.  Great for kids ages 2-10 but entire families have also fallen in love with them.  Each book is 'spiritual' in that it will focus on nurturing a child's spirit with love, optimism, humor, honesty, and common sense.  They are not for or against any religion.  And each can co-exist beautifully next to any and all spiritual beliefs.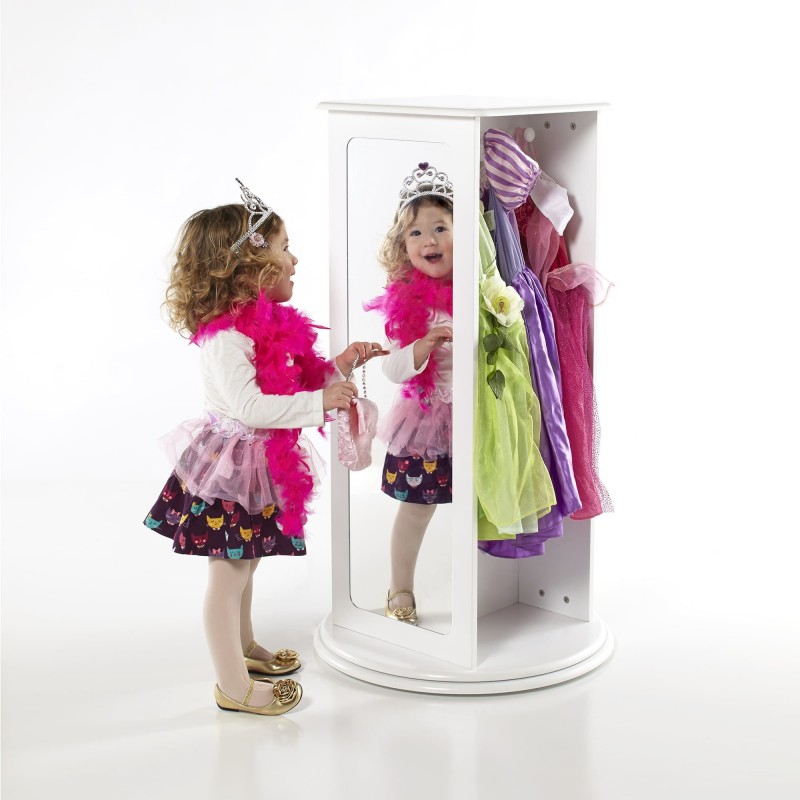 This adorable Rotating Dress Up Storage Unit from Guidecraft is the perfect feature piece suitable for any little princess's playroom or bedroom. Elegant construction holds all dress up needs–dresses, scarves, and boas on one side; purses, shoes, and jewelry in the 5 compartments opposite. Children can admire their outfits in 2 inset full-length Mylar mirrors. This unit is also available in lavender, pink, light green, gray, natural or espresso finish.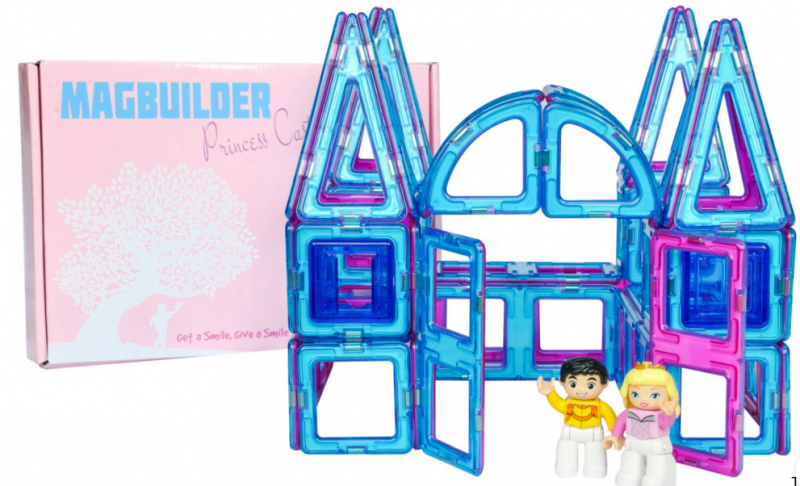 Magbuilder sets from A Mustard Seed Toys allow kids to use their imagination and play creatively. These sets will keep kids occupied for hours! The Princess Castle includes 62 pieces that magnetically stick together which allow for easy cleanup and compact storage. These tiles allow for easy construction for toddlers ages three and up, but will also be enjoyed by older children. Magbuilders are versatile educational tools that introduce patterns, counting and STEM concepts. Choices for boys and girls are available. A Mustard Seed Toys also has a wonderful program called Give a Smile, Get a Smile. When you buy a toy, they give one free to a child in need, so you can feel extra good about your purchase!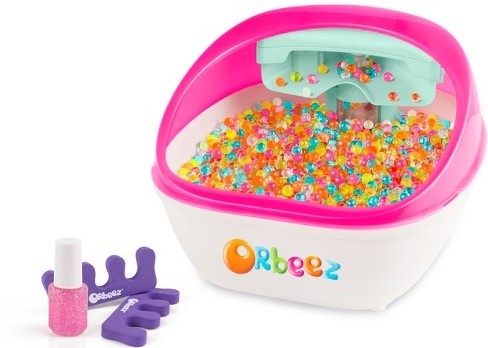 The Orbeez Ultimate Soothing Spa is newly redesigned with bright Orbeez colors and tons of fun features. With a cascading waterfall and built-in strainer, this foot spa will help kids give or get the best pedicure ever! It comes with toe separators, nail polish, and 2,000 Orbeez for the ultimate spa experience.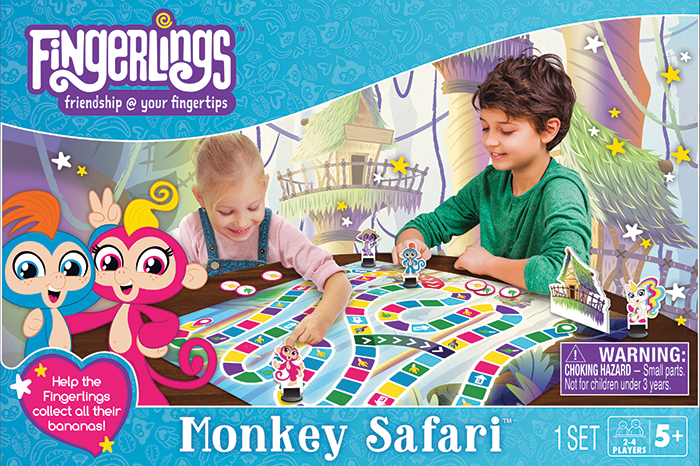 Check out Fingerlings Monkey Safari from TCG Toys! Swing around the safari with your favorite Fingerlings characters Bella & Boris. Make sure you collect yellow and green bananas before getting to the finish line! Watch out for those brown bananas or you will be sent back to the starting point. A fun game for kids of all ages, 2-4 players.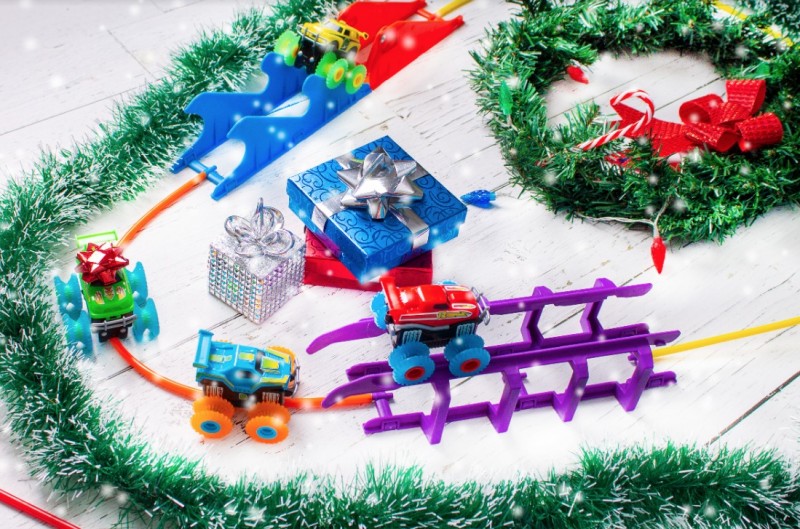 Are you looking for an exciting gift that will keep the kids entertained?  Then look no further than Trix Trux!  These gravity defying monster trucks keep the little stuntmen and engineers in your life mesmerized.  Available in four color options, these trucks can perform endless tricks such as climbing, flipping, hanging, balancing mid-steam, popping wheelies, and even face planting.  Includes over 17′ of track that allows kids to build and customize to their hearts content.  Get ready for imaginative play to take on a whole new level of problem-solving STEM fun!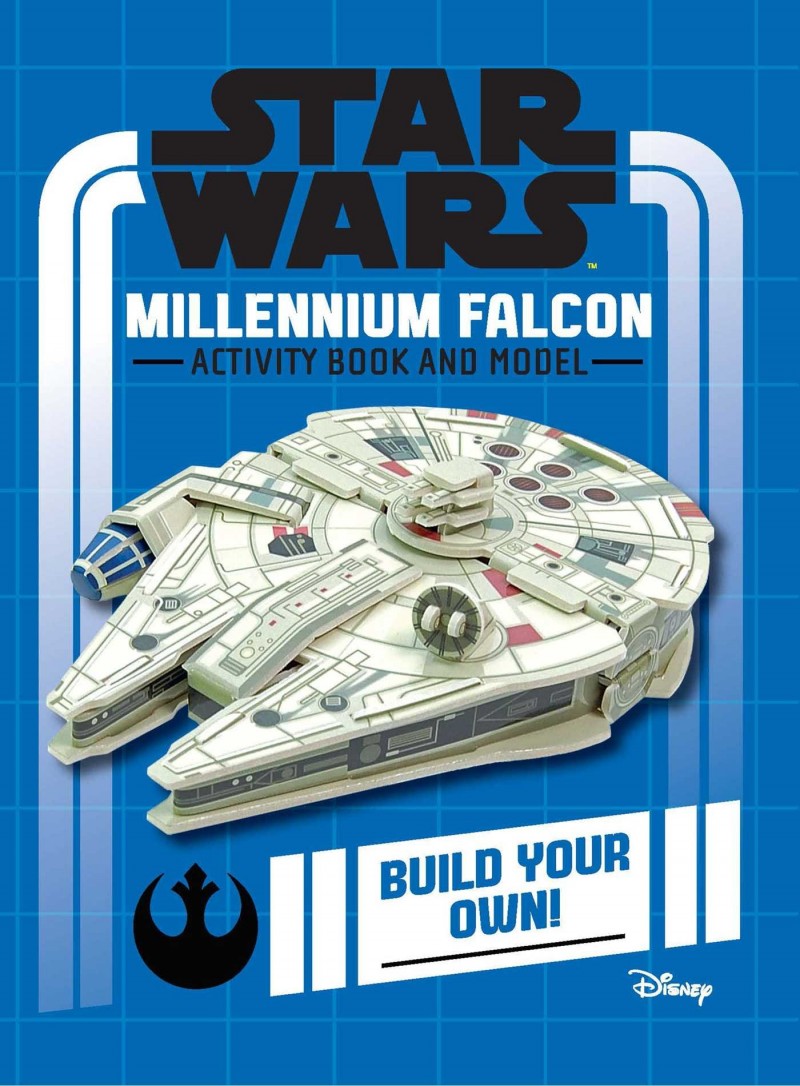 Young kids will enjoy reading about and building the fastest ship in the galaxy with the out-of-this-world
Star Wars Build Your Own Millennium Falcon
 kit. Join Han and Chewbacca aboard the fastest bucket of bolts in the galaxy. Packed with amazing puzzles and a Millennium Falcon of your own to build, there are hours of 
Star Wars
 fun to be had. Work out complete mazes, code words, and puzzles in the uniquely illustrated, full-color activity book. Then press out the pieces to create your very own mini Millennium Falcon model, perfect for re-creating famous scenes from the 
Star Wars
 saga. The model is made from a sturdy foam core. Press out the pieces to build the Millennium Falcon—with no glue required!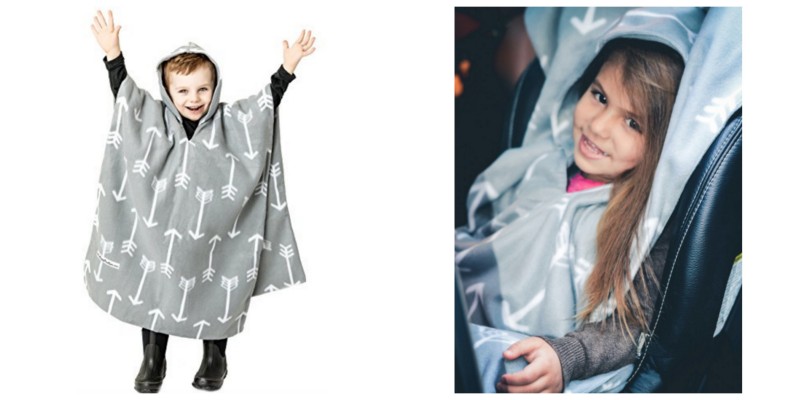 Gifts that are both fun and useful are the best! Did you know that a coat can add up to four inches of slack into a child's car seat harness straps which leaves them at a risk of ejection from their car seat? The Traveling Car Seat Poncho from Birdy Boutique solves the issue of keeping your child warm while in their car seat, taking the place of their coat. The Traveling Poncho goes on over the buckles and seat belts once the child is sitting in their car seat. No more worrying! The best part is that these one size-fits all Traveling Car Seat Ponchos fit children ages six months through five years, so you don't have to worry about purchasing the wrong size! Multiple colors/styles are available.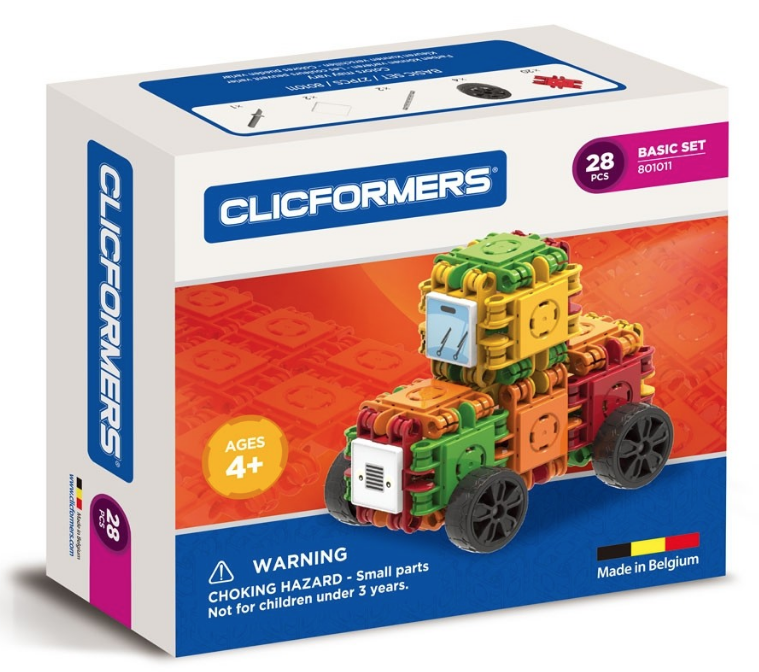 Looking for a spin on the classic building block fun?  The all-new Clicformers Truck 28-piece Set is a great choice!  This set contains 20 building blocks, 4 wheels, 2 axles, 2 tiles, and 1 opening tool.  Plus there's also an idea booklet to get you started. Click, stack, fold, and hook these fun pieces together to see what you can build with the brand new Clicformers.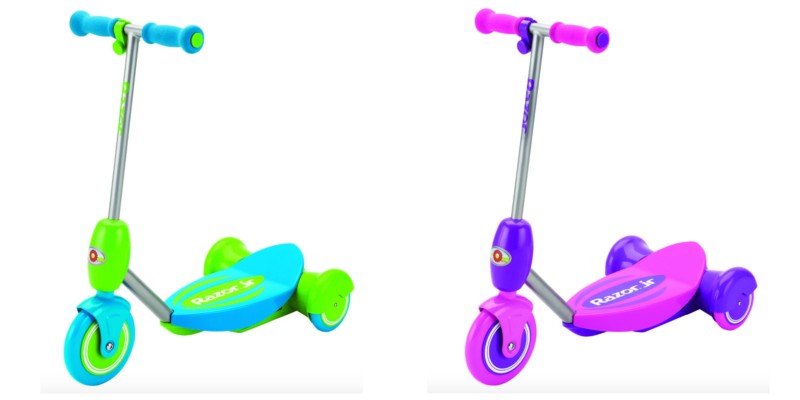 How about a gift to get your little one outside and moving? The Lil' E Electric Scooter from Razor is built specifically for children who are still mastering their balance and coordination. It provides extra stability safety from three wheels and a simplified push-to-go, soft start throttle that keeps the child in control. The Lil' E is made specifically with 3-5 year-olds in mind. This fun little electric scooter comes in two colors and is ready to provide your child with hours of fun!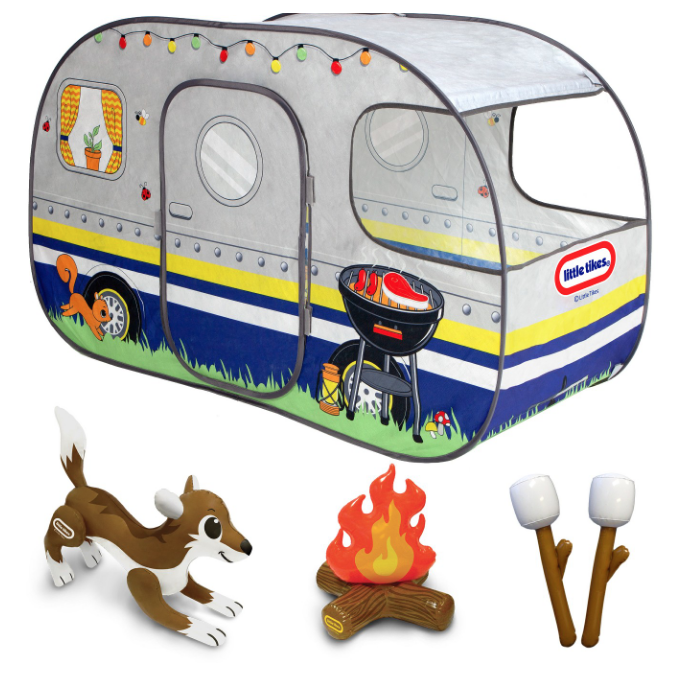 Got a kiddo looking for an adventure but not quite ready to take on the great outdoors?  Then this Little Tikes RV Tent Set is the perfect place.  Easy set up with a "springy" pop open construction, you'll find it's easy to set up, take down, and store when not in use.  Included is: RV tent, 1 Inflatable dog, 1 Inflatable campfire, and 2 Inflatable marshmallow roasting sticks.  The RV tent features a swinging door that makes going in and out fun and easy.  Sized to fit into most indoor spaces, it'll make a great addition to the next sleep over or holiday party.


SoapSox are both useful and fun. SoapSox are a line of plush 2-in-1 friends that kids can take from playtime to bath time and back again. After cuddling and playing all day, your little one can take their soft SoapSox friend into the bathtub with them. A patented soap pocket transforms SoapSox into a sudsy wash cloth – just add soap and scrub. Once done in the tub, you can hang SoapSox up to dry or pop them in the dryer. SoapSox come in a variety of adorable creatures and Disney friends.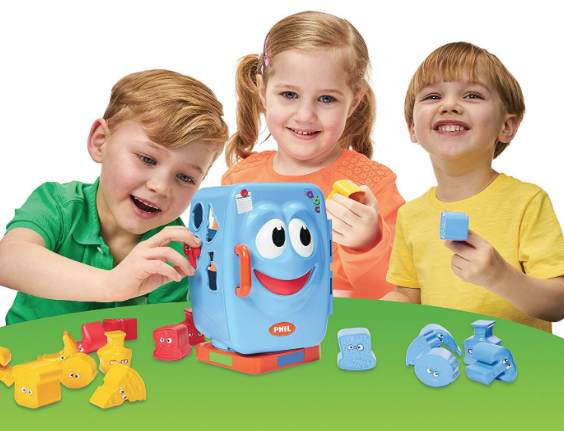 Geared for ages 4 and up, get ready for spinning, grinning, and fun action with Phil the fridge!  This great game is easy to understand for kids of all ages, making it a great choice for family game night.  To play, just push phil's head down to set him spinning.  Every time he stops, you quickly fill him up with your colored food pieces. But watch out!  You need to get them in before he goes for another spin!  As you're playing, Phil will also randomly pop open his door. And then all the colored food pieces that fall out must be collected by the player they belong to.  Close the door and push his head to start him spinning again!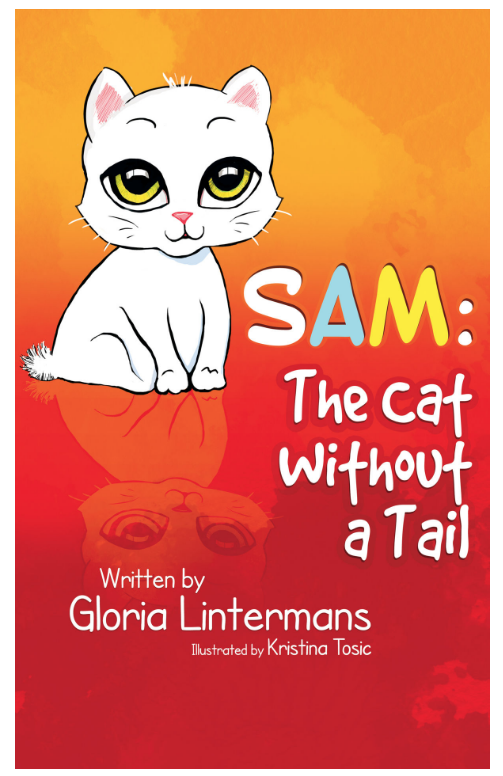 Grab this storytelling fun and yet perfect teaching tale of Sam: The Cat Without A Tail.  Follow along with the trials that Sam encounters.  He's been adopted into a loving home but is shy and ashamed because he doesn't have a tail.  The combination of brilliant writing and colorful illustrations helps inspire kids to dig down deep and find self worth.  A book filled with warmth, kindness, and affections, it's a great tale for the entire family.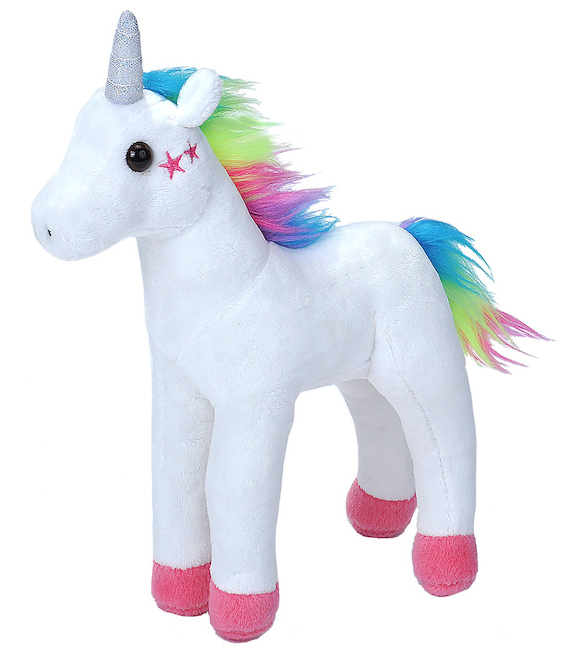 A popular stuffed pet always makes a great choice.  And this majestic and magical, unicorn stuffed animal looks just like it came right out of your child's favorite fairy tale!   Irresistibly soft, white and pink fabrics are perfect for petting and cuddling.  And the multi-colored mane and tail and embroidered star add both a beauty mark and style to this popular unicorn.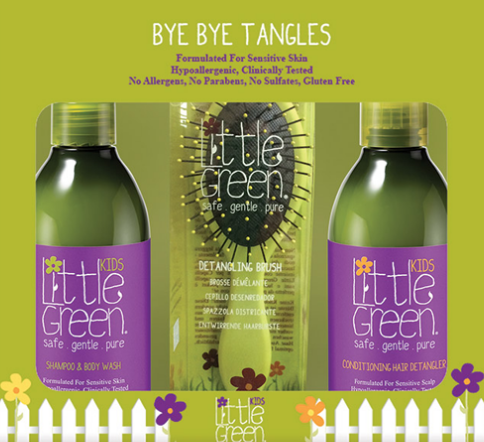 For a gift that is both useful and fun, grab a Little Green Kids Bye Bye Tangles Gift Set.  This 3-piece kit for is made for kids.  And it's specially designed to eliminate tears and tangles, featuring Shampoo & Body Wash, Conditioning Hair Detangler, and Detangling Brush.  Kids love that it helps their hair feel better while parents love that it's formulated for sensitive skin while also being hypoallergenic!  It's a win win!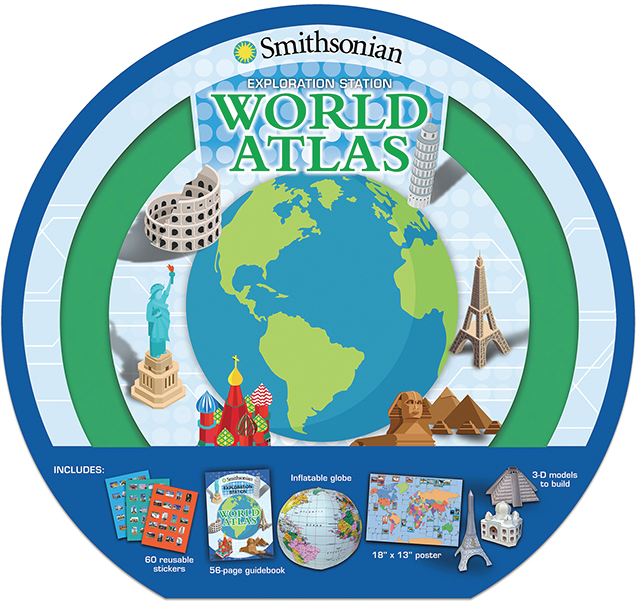 Kids are never to young to learn so help them set out on a globetrotting adventure in this interactive atlas Smithsonian Exploration Station Kit from Silver Dolphin Books!  Children will be enthralled as they learn about the diverse cultures, customs, wildlife, and natural beauty that form our world through this informative text and full-color photography.  Hands on learning makes the biggest impressions so this kit includes: 56 page guidebook, inflatable globe, large poster, 3-D models to build, and stickers.  Engaging and fun.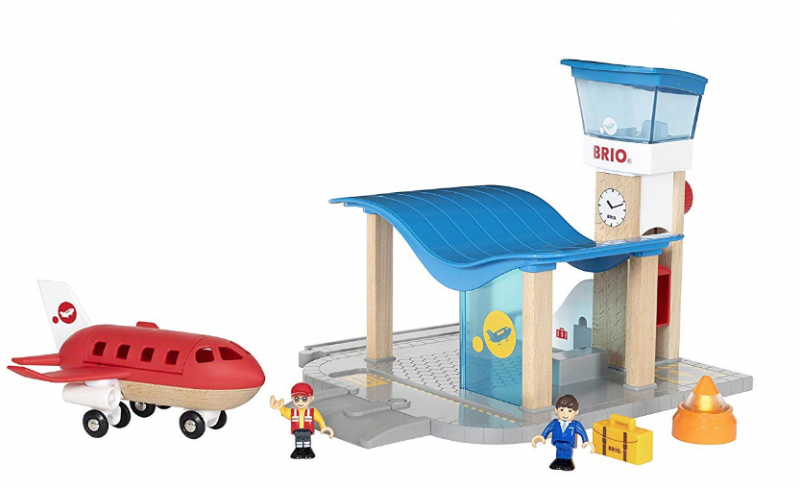 The BRIO name runs simultaneously with the word high quality.  Known for many great toys through the years, the Brio Airport with Control Tower is another one for the list.  This fun set is compatible and works with all BRIO wooden railway sets.  Super fun, open ended toy that encourages imaginative play, it features: a battery operated warning light (batteries included), figures with bendable arms and legs, working baggage handling system, airplane opens up to allow pilot and baggage to be inserted.
For some fast tracking fun, the Ontel Magic Tracks RC with Remote Control Turbo Race Car with flexible track system is where it's at.  This amazing new racetrack that actually bends, flexes, and glows! Just snap any of the track pieces together to create a customized speedway to zip down and whip around!  Once the track is built, turn off the lights and the neon tracks glow like magic, and the Turbo RC cars leave a glow trail behind on the track as it races along.  The included multi-function remote control allows kids to slam on the brakes, shift into reverse, honk the horn, and also allows the race car to go into turbo mode. While in turbo mode, cars accelerate into full-throttle!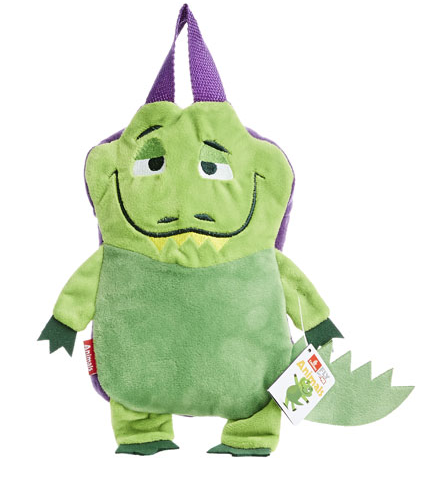 For the mini travelers by train, plane, or automobile.  The Emirates Carry Buddy, Chaochao The Alligator is the perfect companion.  This sweet alligator is from the wetlands of eastern China.  Kids love to cuddle him and carry him around wherever your travels take you.  And you can even take the blanket out from inside and wrap up for a rest.  Don't forget to tuck your treasures inside for safe keeping too.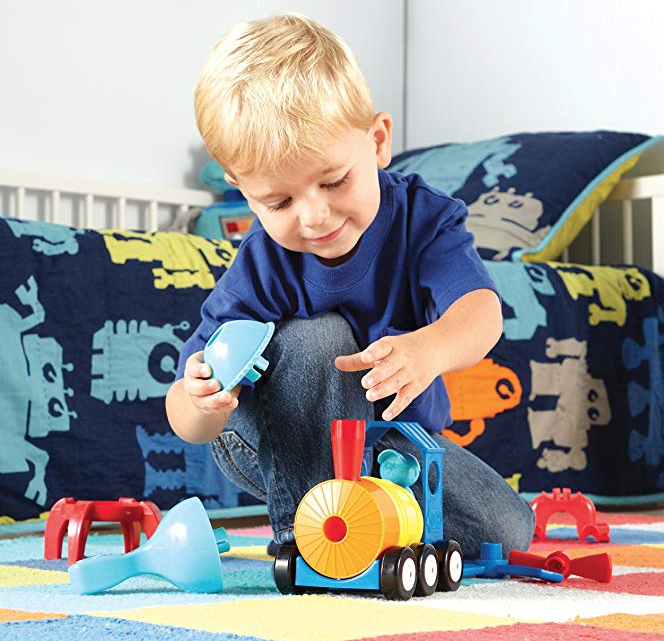 Toddlers and preschoolers love to take things apart and build them back up again.  So this   1-2-3 Build It Rocket/Train/Helicopter Kit is a fun choice to encourage those skills.  Included, along with a kid-sized wrench, are all the pieces for kids to experiment and build: Rocket, Train, or Helicopter.  Geared for ages 2 and up, this innovative set supports development of creativity and fine motor skills.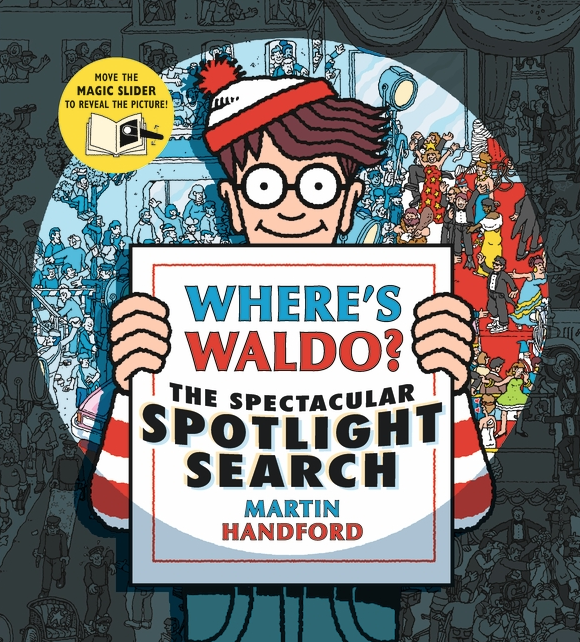 I grew up with Waldo books and am delighted to see they are still popular!  And this new Where's Waldo? The Spectacular Spotlight Search is a fantastic choice.  Just when you thought you'd mastered finding Waldo, this fun spin comes along.  In an innovative, all-paper design that simulates a traveling spotlight beam, each scene is completely dark until the reader slides the included wand underneath to "light up" a small section. The trick behind this is to carefully move the magic slider around until the right spot is revealed.  Are you up for the challenge!?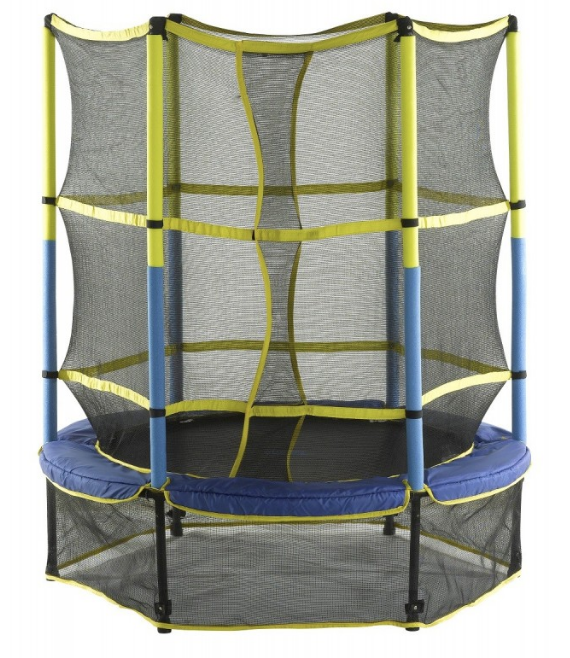 Pair fun together with health and fitness and bring it right to your home and family with the Upper Bounce 55″ Kid-Friendly Trampoline and Enclosure Set.  This trampoline features a heavy duty no-spring bungee system geared for safety, durability, and hours of bouncing fun!  The inset mesh enclosure is supported by sturdy, padded poles for added safety and 100% assurance of a secure fun jumping experience for your kids and their friends!  Everything is included to get you assembled and jumping the day your trampoline arrives.  So give a gift that will keep on bouncing all year round.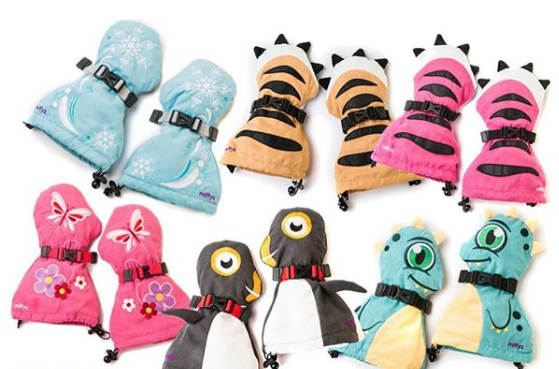 The Veyo Kids Mittyz Gloves were created for parents like you, who find joy in playing with their kids in the outdoors. Designed to be "thumbless", they offer easy on and off.  And the toggles at the end and adjustable strap at the wrists allow for a customized fit.  Designed with a wide opening, these gloves can fit around the bulkiest of winter coats.  And since the gloves stay on longer, play time can last longer.  These functional and fun designs make a great mitten that you and your child will love!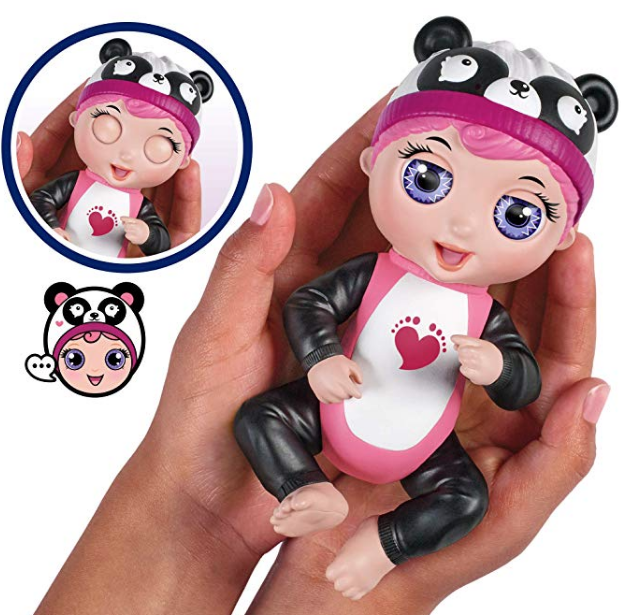 Tiny Toes are the more adorable teenie, tiny dolls that comes to life in the palm of your hand!  Small, but so so fun.  These dolls love to play and are full of unexpected humor and fun!  You can tickle them, kiss them, play with them, and rock them to sleep!  Don't forget to collect all 3: Giggling Gabby in her Panda beanie, Ticklish Tess in her Bunnie beanie, or Laughing Luna wearing a unicorn beanie!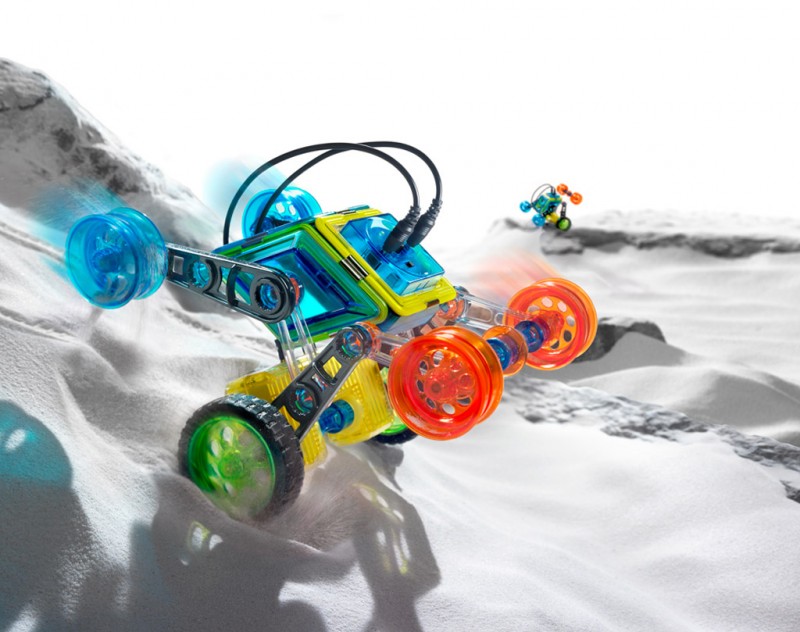 GeoSmart offers customers a line of STEM-Focused Magnetic Building Kits. The GeoSmart Flip Bot kit comes with everything needed to build an all-terrain vehicle with turbo motors. After construction, the Flip Bot will be able to flip and spin with guidance from the remote control. GeoSmart magnetic building pieces have a patented double-locking system for ultimate safety. GeoSmart has multiple building sets for you to choose from. To learn more about GeoSmart, read my full review.
Buy it: https://geosmartusa.com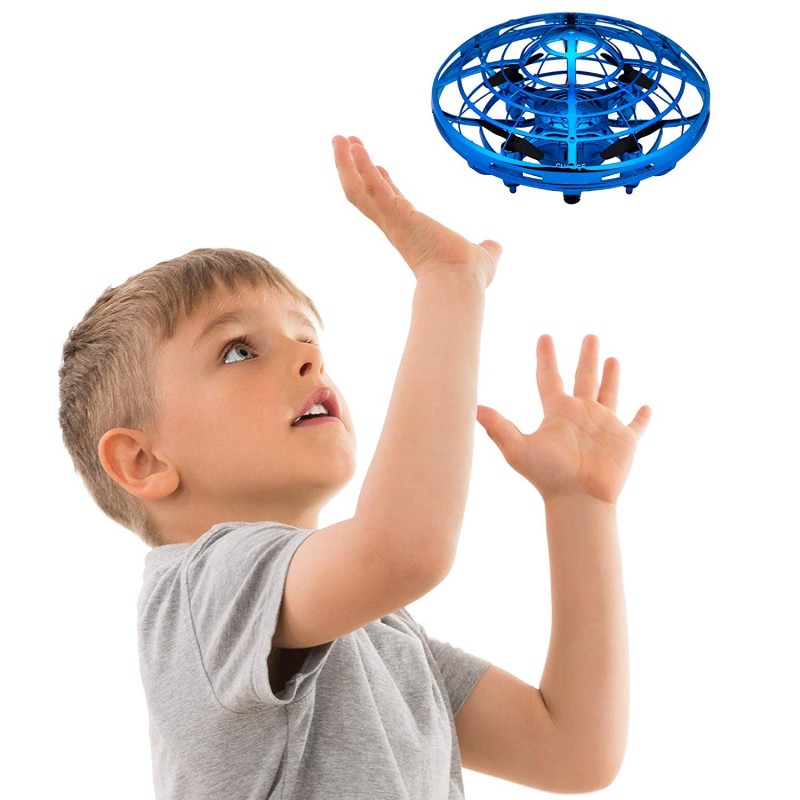 The Force 1 Scoot Hands-Free Drone is perfect for budding pilots. Scoot flies with the help of high-tech infrared sensors. It has one-key takeoff, landing and altitude hold. After hours of play, you can charge Scoot with the included USB charging cable. Force 1 Scoot is available in three colors- red, blue, and silver. To learn more about Force 1, read my full review and enter to win the giveaway.
Buy it: www.Amazon.com
Need more little kids gift ideas? Check out these posts: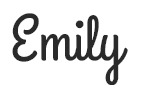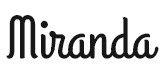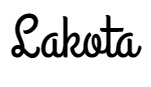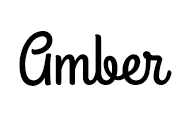 Hi there! I am Emily Evert, the owner of Emily Reviews. I am 25 and live in a small town in Michigan with my boyfriend Ryan and our two pugs. I have a large family and I adore my nieces and nephews. I am a calorie counter who loves soda. I budget to save money so I can spend it on my dogs. I love reading memoirs, and learning about child development and psychology. I love watching The Game of Thrones, Teen Mom, Sister Wives and Veep. I like listening to Jason Isbell, John Prine, Kris Kristofferson and Blue October. I created Emily Reviews as a creative outlet to share my life and the products that I love with others.
This post currently has 6 responses.