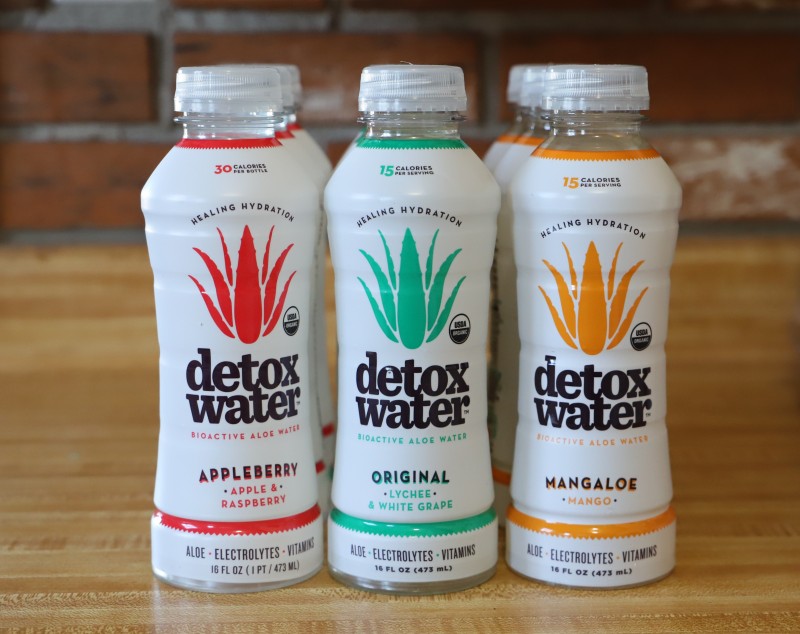 Thank you to Detoxwater for providing me product. As always, all opinions are my own.
As we're heading into the new year, my husband and I are looking for healthier beverage options. While both of us drink water most of the time, we also both have our vices. Mine happens to be fancy coffee drinks, and his are pop and canned iced tea. We both want to focus on drinking more water in general, but also replacing our unhealthy beverages with better options. Detoxwater recently came into our lives and I'm excited to share about how tasty it is and why it's now our go-to when we're craving something more flavorful than water.
Detoxwater
I grew up using aloe vera, but it wasn't until I was well into adulthood that I heard about the health benefits of consuming it. I remember trying a variety of aloe drinks on the market, but none of them really appealed to me. Either they had a strange consistency or they were super sweet with a variety of ingredients I couldn't pronounce. I gave up on my aloe drink search, but recently I found out about Detoxwater and my mind has been changed! With five different flavors that are the perfect amount of flavorful without being overpowering, I've come to find that there are a few I really enjoy drinking. Choose from Lychee and White Grape (Original), Mangaloe, Appleberry, Piñamint, and Peachberry. My favorites are the first three!
Health Benefits of Aloe Vera
If you haven't heard about the health benefits of aloe vera, you'll be surprised to learn there are many! Aloe vera supports immune function, healthy digestion, nutrient absorption, and skin elasticity. As I get older, I notice that I'm getting more lines on my face especially. I am excited to see if drinking Detoxwater regularly helps with that (along with getting more healthy hydration in general). Plus, this winter our whole family can use as much immune support as possible; winter can be brutal for illnesses in Minnesota!
Detoxwater has a very mild but refreshing taste; I've found that true of all three flavors I've tried. I have to say that Appleberry is my favorite, though Original and Mangaloe are also both very good. All of the flavors are just the right amount of sweet but not overpowering. And did I mention that they're USDA certified organic? I was so excited when I read that! Detoxwater is also OU Kosher, vegan, and gluten-free. I love to drink a bottle as I'm walking at my treadmill desk each morning.
My husband has been taking Detoxwater with him to work and says it's been helping his cravings for sugary drinks. He really just drinks regular water and Detoxwater now, and says he can already feel a difference in his energy levels since cutting out pop and other sugary beverages. I can't wait to see more positive outcomes from drinking Detoxwater!
Buy it: You can purchase Detoxwater from local retailers, Detoxwater's website, and Amazon!
Connect: Keep up with Detox water on Facebook, Twitter, and Instagram.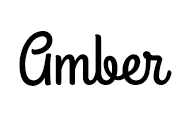 Hi there! I'm Amber, a 30 year old wife and mom of two from central Minnesota. I love to travel and to be outside with my kids anywhere the weather is warm! When I have a spare free moment, I love to read and scrapbook as well as binge-watch Netflix long after the kids are asleep. I drink too much Caribou Coffee and have a real sweet tooth but also try very hard to consume organic foods and use eco-friendly, fair trade products as much as possible. I also love socializing and sharing about my favorite products!
This post currently has 17 responses.