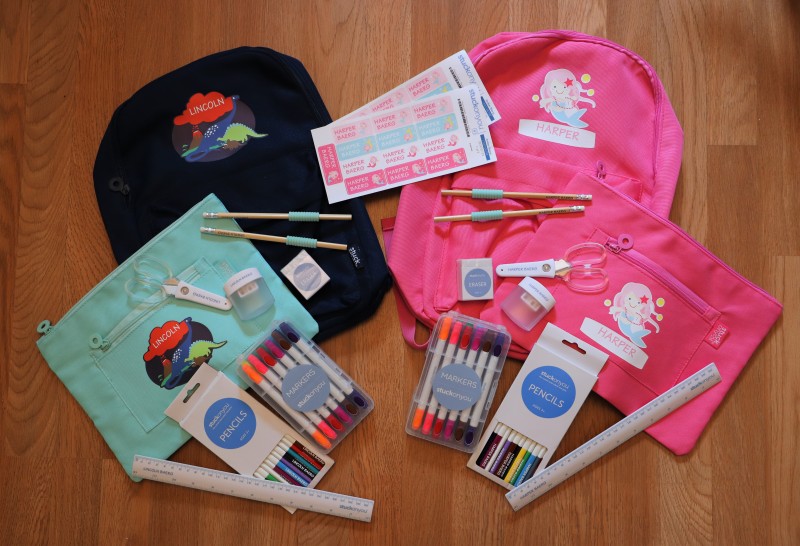 Thanks to Stuck On You for sending me all of these goodies! As always, all opinions are my own.
As we head into the school season, I've noticed that Target is absolutely packed the last few times I've been there. I can only assume it's everyone grabbing their last minute back-to-school items and I'll tell you, I have wanted to completely avoid that whole mess this year! While our kids are homeschooled, I still purchase supplies each year for them to use at home and at our homeschool co-op. This year I turned to Stuck On You because I know they offer adorable, personalized products for back-to-school, and they really came through!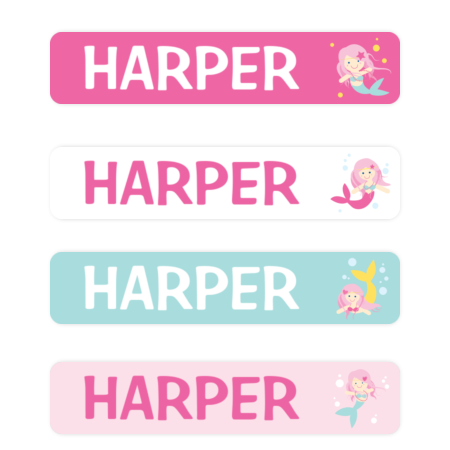 Stuck On You Personalized Labels
One of the first things I wanted to get this year were labels for some of Harper's school items. Stuck on You offers a large variety of Personalized Labels that stick on, eliminating the need for sewing or ironing. With so many options including rectangular tags, illustrated tags, fun shapes, and a variety of fonts, you can create the perfect personalized labels for your needs. You can also choose to put just a first name, first and last, or some even offer the option of full name, address, and phone number. They can be used on books, sports equipment, drink bottles, and more.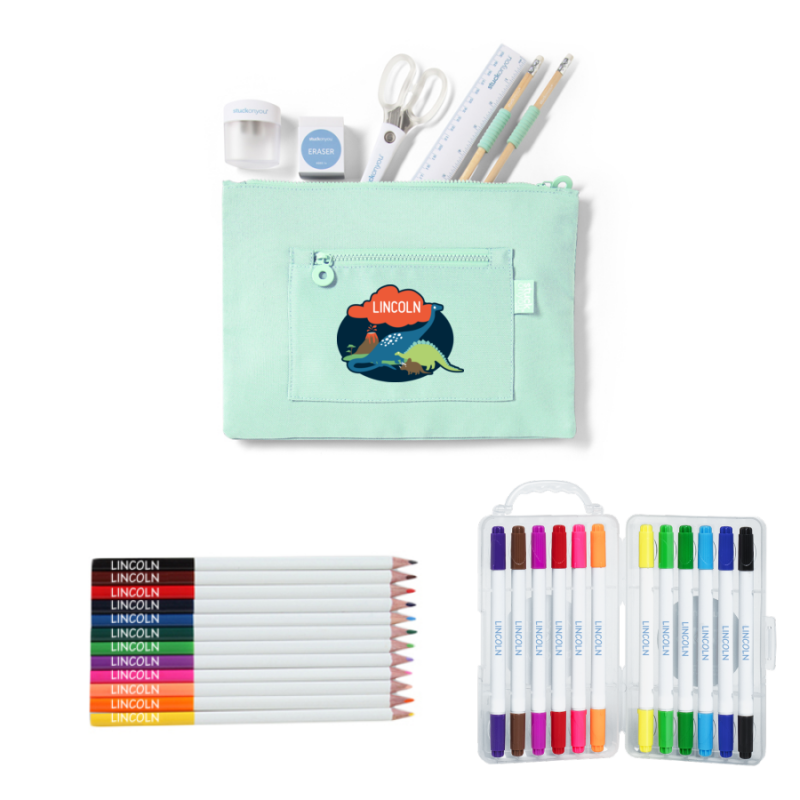 Stuck On You School Kit
One of my favorite things about Stuck On You is that they eliminate the need to buy individual packs of necessities. They offer this great School Kit which covers the majority of things your kids will need for the school year. These school kits include the following:
Pencil case
Colored pencil set
Scissors
Ruler
Two pencils with grips (names printed in blue ink)
Pencil sharpener
Eraser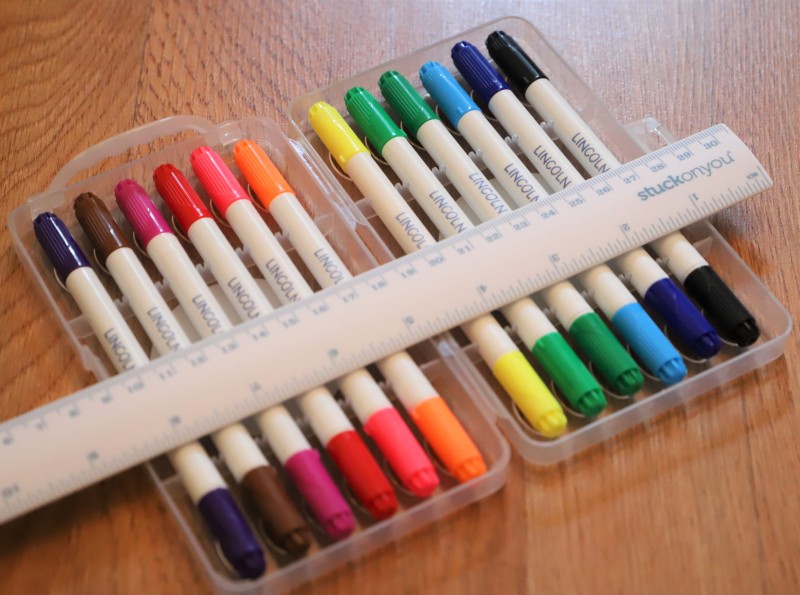 All of the items included in this set (aside from the eraser) are personalized with your students name (you can choose first or first and last). I've heard from other parents that it can be so frustrating to buy the expensive products for school and then have them lost in a community bin in the classroom. These personalized school items will be impossible to lose since they're all individually labeled! Our kids love that their school supplies have their names on them, and it ensures they don't fight over them which helps me out, too.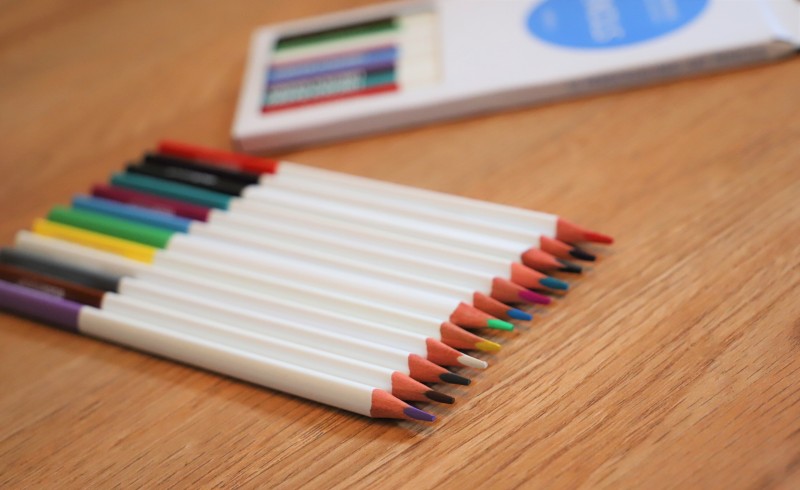 The supplies are all great quality also. These colored pencils and markers are vibrant and write well!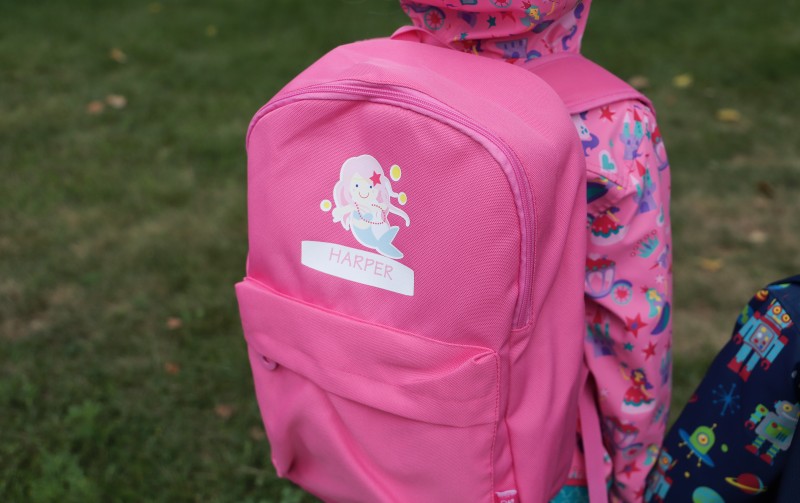 Stuck On You Large Book Bags
Every student needs a great backpack to start the year right! Stuck On You offers a few different options, and we went with the Large Book Bags for our kids. In case you couldn't tell, our daughter's favorite color is pink and she is absolutely obsessed with mermaids right now. It's so fun to see our kids display their personalities and interests! Our son had to go with the dinosaurs because they're his favorite 'animal', too.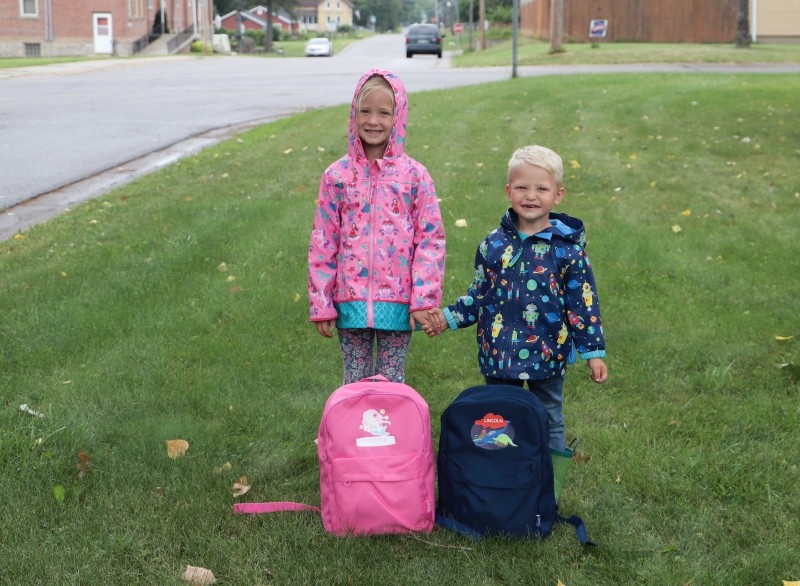 These backpacks have padded, adjustable straps and our kids wear them almost fully tight so I know the bags will last them a couple years. They feature a handy hook for hanging, and on the inside they have a bottle holder and a special book compartment also. With a small pocket on the outside for important notes, this book bag is just right for back-to-school.
If you missed my previous Stuck On You post, another must have are these Bento Boxes for breakfast and lunch time! We use these small bento boxes for snacks, and we have large bento boxes for full meals as well. We love these because they keep the kids' food separate and allow them to take a nice variety of foods with them on-the-go. Plus they eliminate the need for wasteful plastic baggies!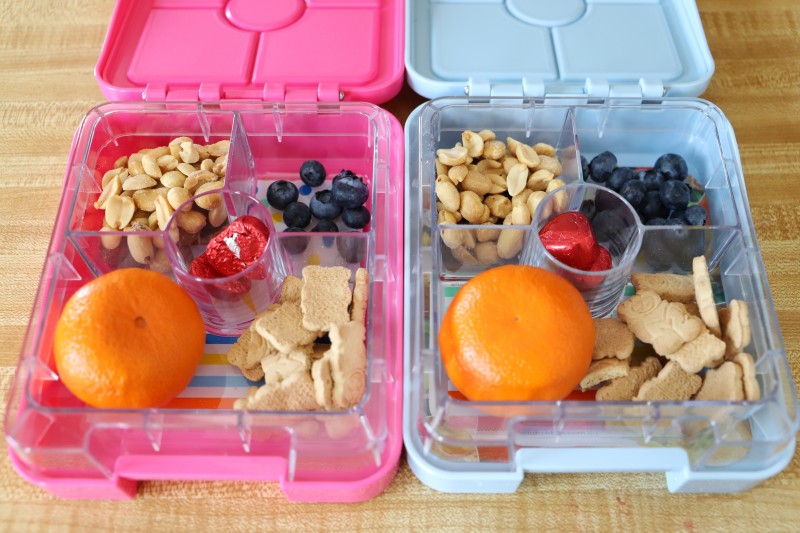 Buy it: You can purchase all of these products from Stuck on You, just in time for the school year!
Win it: One lucky reader will take home a Stuck On You Bento Box of their choice! These can be totally personalized, and winner gets to choose color, design, font, and size. This is a US giveaway only, ending 8/29.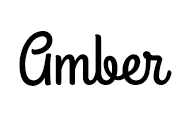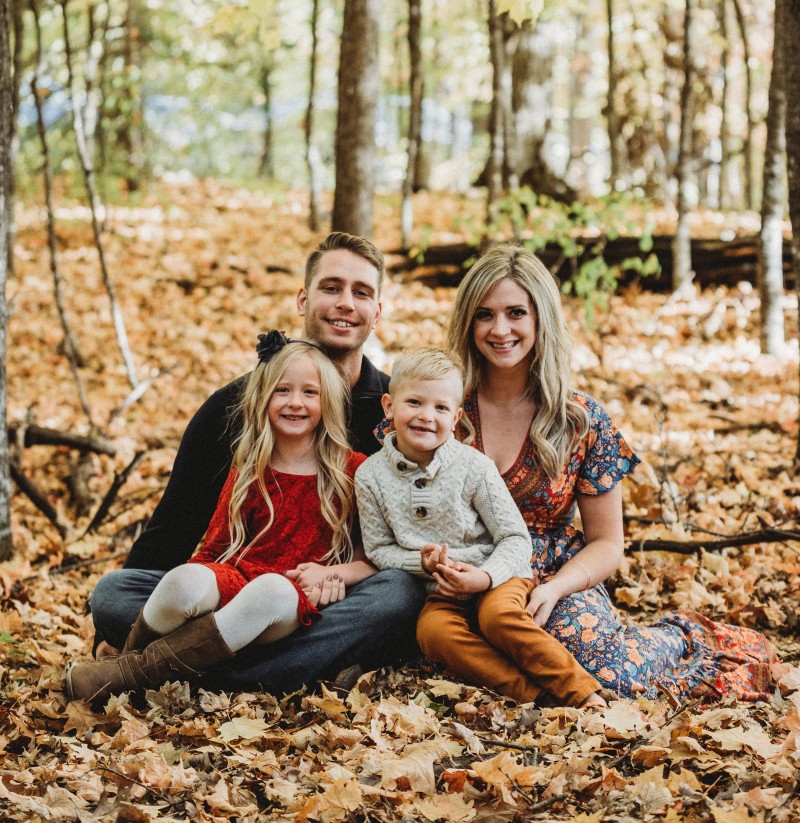 Hi there! I'm Amber, a 34 year old wife and mom of two from central Minnesota. I love to be outside with my family anywhere the weather is warm (which means I spend half the year freezing). We're a homeschooling family that loves to travel as often as possible! When I have a spare free moment, I love to read, take photos, and scrapbook. I'm interested in anything that makes life more fun; I also love socializing and sharing about my favorite products!
This post currently has 3 responses.