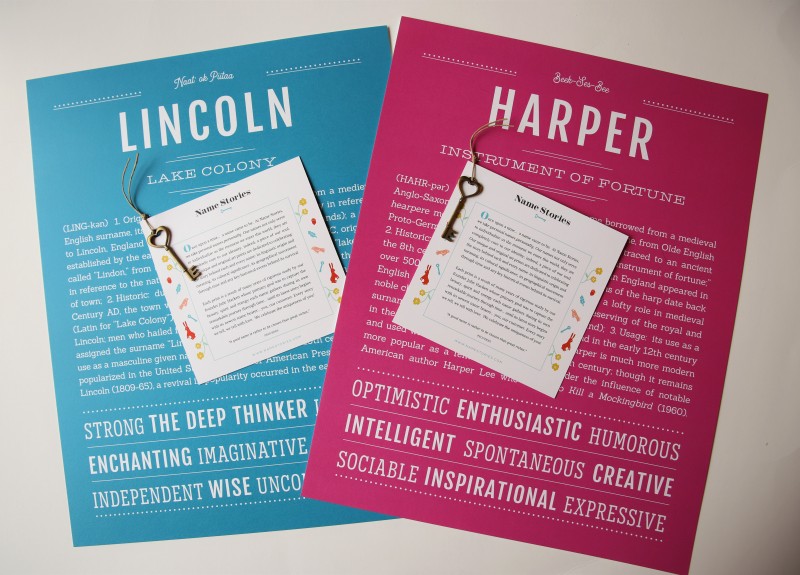 Thanks to Name Stories for sending me these beautiful personalized prints. As always, all opinions are my own.
How interested were you in the origin of your name as you were growing up? When I was in elementary school, I remember asking my parents why they picked my name and what it meant. After that, I received a little name card that had the definition of Amber and some character traits, and I thought it was the coolest thing ever! For a long time I was really into name origins and when I heard about Name Stories, I knew they'd be something I'd love to order for our kids.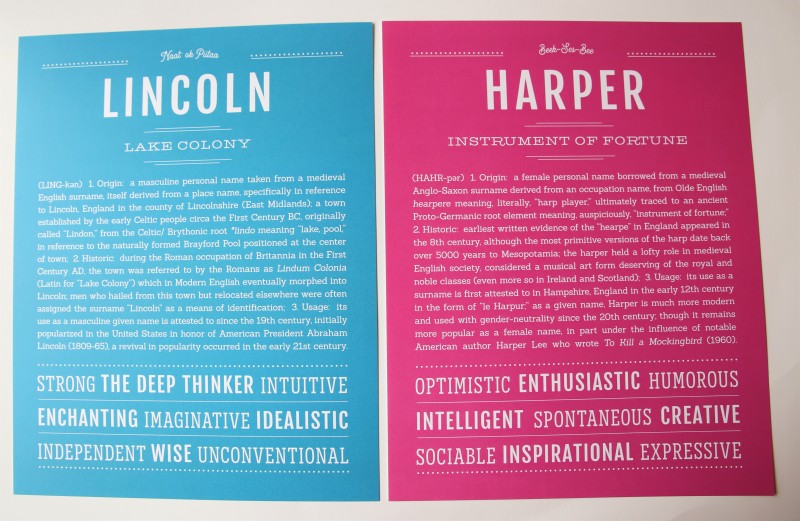 Name Stories is a company that explores the essence of names through linguistic origins, meanings, context, and relevance throughout time. They create personalized 'Name Stories' sharing these attributes and they make for gorgeous room decor. So much goes into choosing names for our kids, and Name Stories makes it fun to celebrate the things that make names special!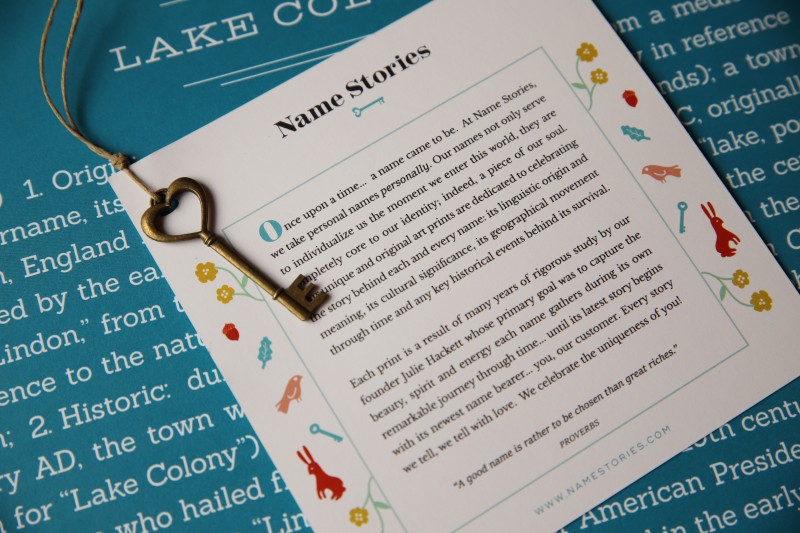 When we were searching for a name for our daughter, I wanted something that was both unique and strong. My husband and I had a short list of names we loved, but the one we kept coming back to was Harper. Part of it was that the book To Kill a Mockingbird, by (Nelle) Harper Lee, taught me a lot in high school and really made me think about my perspective and place in the world. And part of it was that I just loved the name! Little did I know it would become so popular, but her name truly fits her so I'm glad we chose it. When I saw the Name Stories print for Harper, I was amazed how well the descriptive word at the bottom match her personality!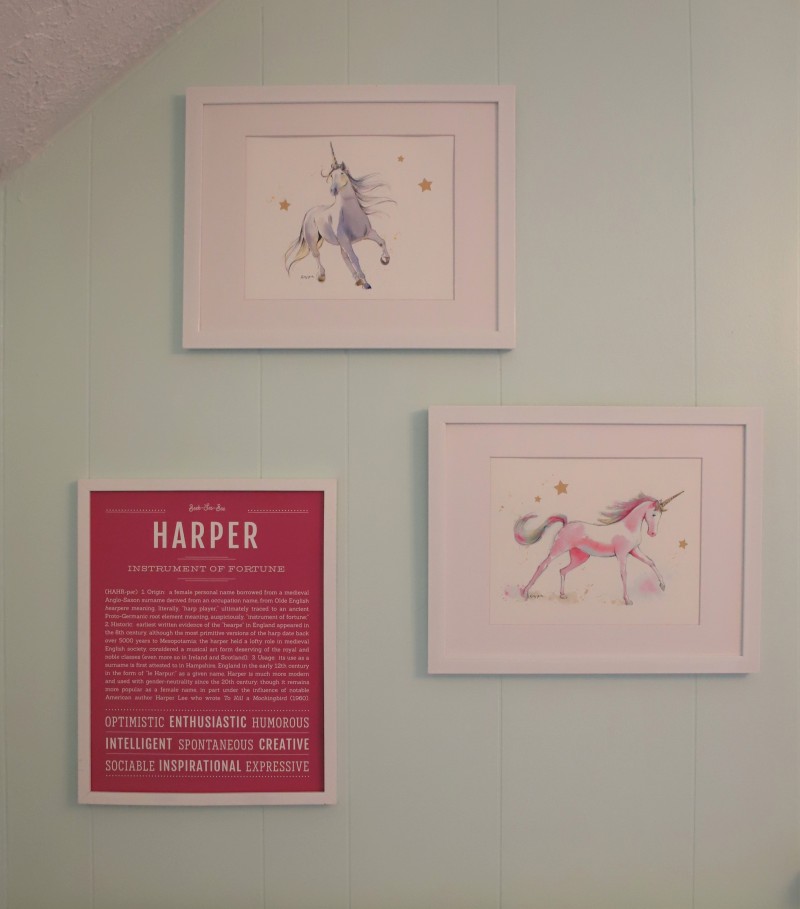 Each name print is personalized and printed on fine art paper with archival inks. When you put a name in on the Name Stories website, you'll be able to see exactly what will show up on your print, and you can choose from 16 different background colors. You can personalize the print even further by utilizing the custom text that appears across the top of the print. With up to 30 characters, you can put whatever you like in that custom area. For us, that decision was simple. Along with the names we gave our kids, my father-in-law is an elder in the Blackfeet Nation and he blessed both of our kids with Blackfeet names and a traditional naming ceremony. We really treasure this honor and I used the kids' Blackfeet names as their custom text.
Our son's Blackfeet name is Naat'ok Piitaa, which means 'Two Eagles'. My father-in-law chose this name because we lost a son to stillbirth in between Harper and Lincoln. The decision for Naat'ok Piitaa came from the belief that Lincoln has two souls in him, hence Two Eagles. It could not be a more perfect name for him. For Harper, my father-in-law chose the name Beek-Ses-Bee, which means 'Little Dancing Bird'. It's been the most appropriate, perfect name for her and her personality since the day she was born!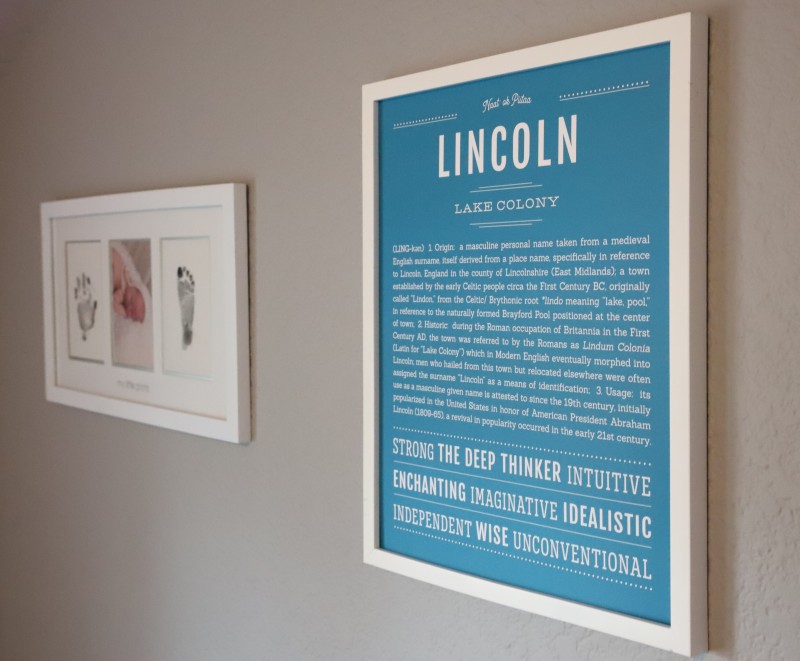 When it came to naming our son Lincoln, we had a list of names we loved and we didn't make a decision until pretty close to his birth. I think it came down to Lincoln and Jude, and we both liked Lincoln best. Part of the inspiration was President Abraham Lincoln, and part of it was that we heard it used as a first name just a few times and fell in love with it. Just like Harper, the descriptive adjectives on his Name Story really match who he is as a little human! I love how these come ready-to-frame and they really pop on the wall in each of the kids' bedrooms.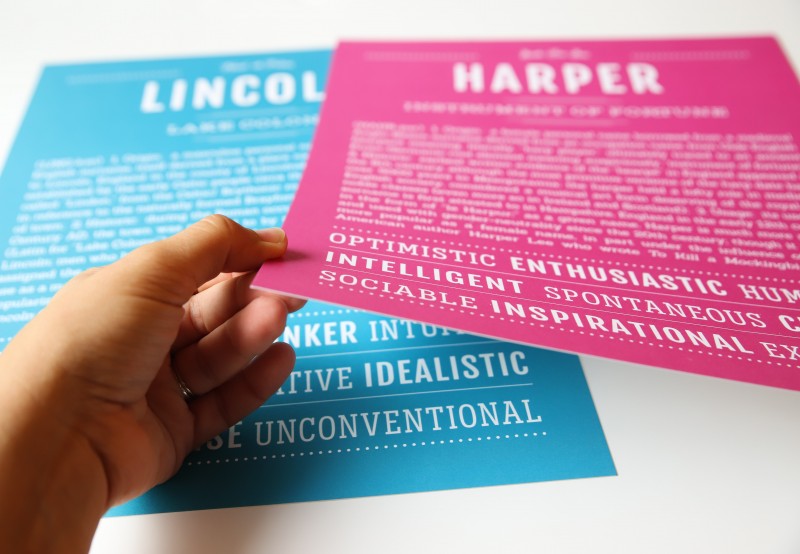 Along with personalized name prints, Name Stories offers classic name prints with "Mother" and "Father" printed at the top, with the origins of the words as well as the descriptive words at the bottom and the option to customize that top text. I shared them in our Father's Day gift guide this year because I think they'd make a wonderful gift. Name Stories would also make a great baby shower or graduation gift. Be sure to head to their website and check out the origin of your own name!
Buy it: Name Stories
Win it: One lucky reader will take home a personalized 8×10 Name Story from Name Stories! This is a US giveaway ending 7/20. Enter using the form below, and good luck!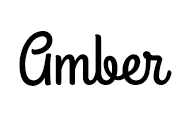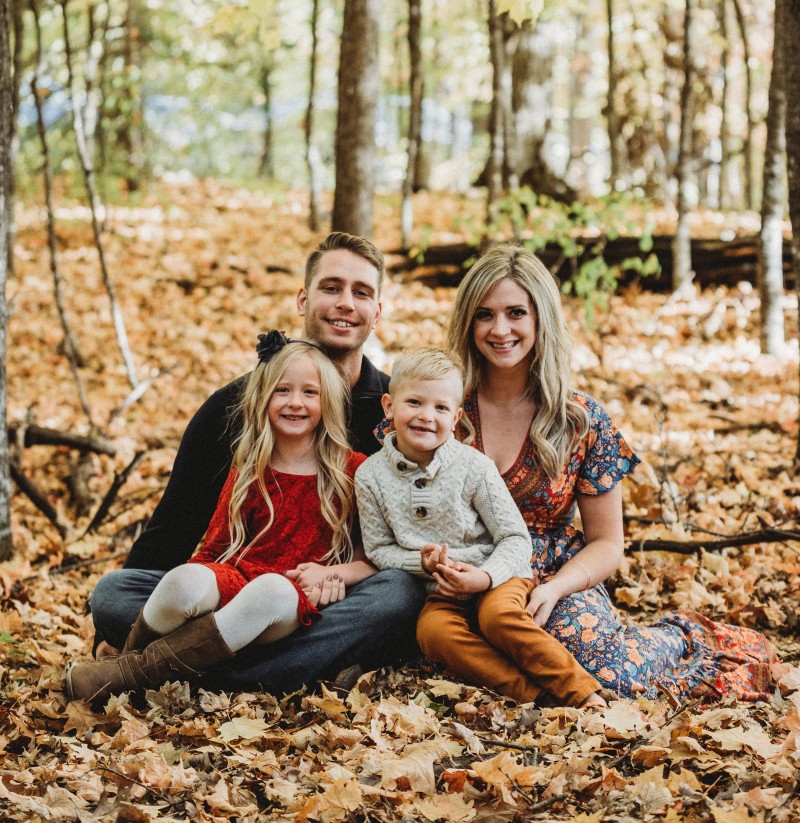 Hi there! I'm Amber, a 34 year old wife and mom of two from central Minnesota. I love to be outside with my family anywhere the weather is warm (which means I spend half the year freezing). We're a homeschooling family that loves to travel as often as possible! When I have a spare free moment, I love to read, take photos, and scrapbook. I'm interested in anything that makes life more fun; I also love socializing and sharing about my favorite products!
This post currently has 2 responses.