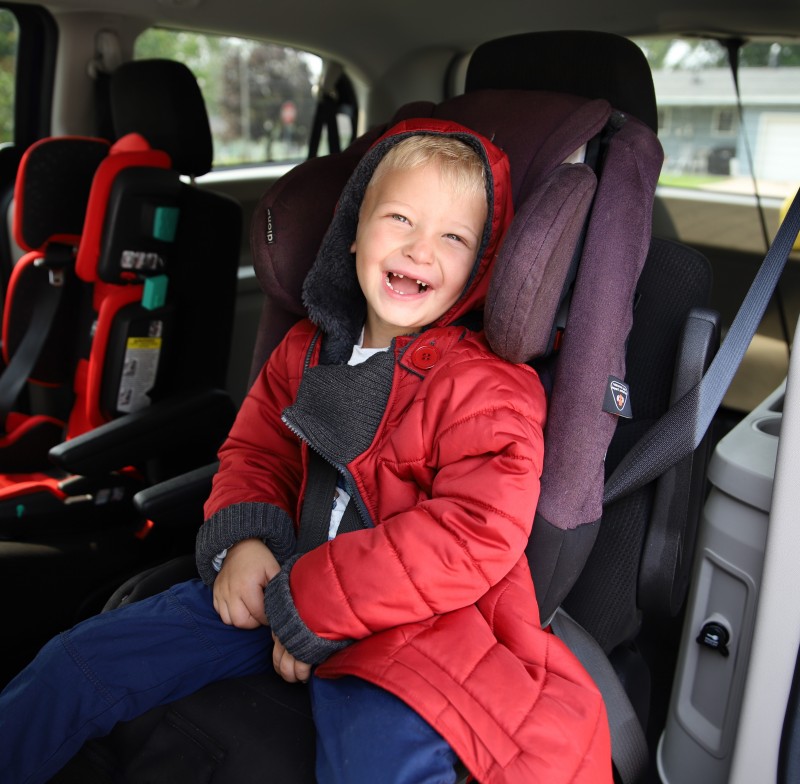 Thanks to Buckle Me Baby Coats for sending me this adorable jacket. As always, all opinions are my own.
If you know me, you know I'm an absolute stickler for car seat safety. In my world filled with anxiety about my kids' safety, this is one thing I can control! So, my kids stayed rear-facing as long as possible and they've never been allowed to wear winter jackets in their car seats. As you can imagine, that's caused some issues in the winter because Minnesota temperatures can be brutal! We always do the "shake the coat off, buckle in, put the coat on backwards" trick, but even that doesn't keep them very warm when getting into a vehicle at -20°F.
This year I heard about Buckle Me Baby Coats and I knew we had to check them out. Now, these are not just for babies! They have sizes up to a toddler five, which is what our four year old is currently wearing. We actually probably could have gone with the 4T but I never know how much he's going to grow (and winter lasts a long, long time here!) so the 5 is great with a little room to grow.
Buckle Me Baby Coats are SO innovative and they recently made some design changes to make them even more user-friendly. The zipper is along the front right side of the coat which allows you to unzip, put your child in their car seat, and buckle them in under the puffy jacket (so there's no concern that their harness won't be tight enough). Then you can either tuck the jacket around them or even fold it over their harness to keep them from trying to unbuckle.
The coats now feature sewn-in magnets to make the hood completely removable and the new version of the hood is wider and deeper. The back of the jacket is slightly thinner to make sure it doesn't interfere with the tightness of the child's harness. The jackets are wind and water resistant and have extendable sleeves to wear across seasons.
While it's not cold enough to be wearing this coat regularly (yet!), Lincoln was happy to give it a try in his car seat. As you can see, in the photo above his harness is at armpit level and is fitted tightly to his body. That wouldn't be possible with a bulky coat. We folded the extra jacket under his left arm, but in the photo below you can see what it looks like when you fold the jacket back over top the harness, too.
It doesn't look like he's buckled into his car seat, but he is! Since the weather varies, Buckle Me Baby Coats offers Toasty, Toastier, and Toastiest jacket options to meet your needs. We went with the toastiest option because Minnesota winters are no joke, and I think it's going to be perfect for us once the cold weather hits. They have a few adorable pattern options, and Lincoln loves his Yeti Spaghetti style!
Buckle Me Baby Coats are Crash Tested and CPST approved so I feel very confident using ours and knowing Lincoln will be safe as well as toasty warm. These jackets are also machine washable which is a must for our family! I think this coat will streamline our in-and-out of vehicle time, especially when we leave places like stores where I can't warm the vehicle up early. I'd highly recommend Buckle Me Baby Coats to anyone who lives in a cold climate for part of the year!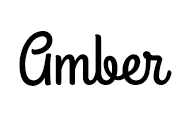 Hi there! I'm Amber, a 30 year old wife and mom of two from central Minnesota. I love to travel and to be outside with my kids anywhere the weather is warm! When I have a spare free moment, I love to read and scrapbook as well as binge-watch Netflix long after the kids are asleep. I drink too much Caribou Coffee and have a real sweet tooth but also try very hard to consume organic foods and use eco-friendly, fair trade products as much as possible. I also love socializing and sharing about my favorite products!
This post currently has 4 responses.