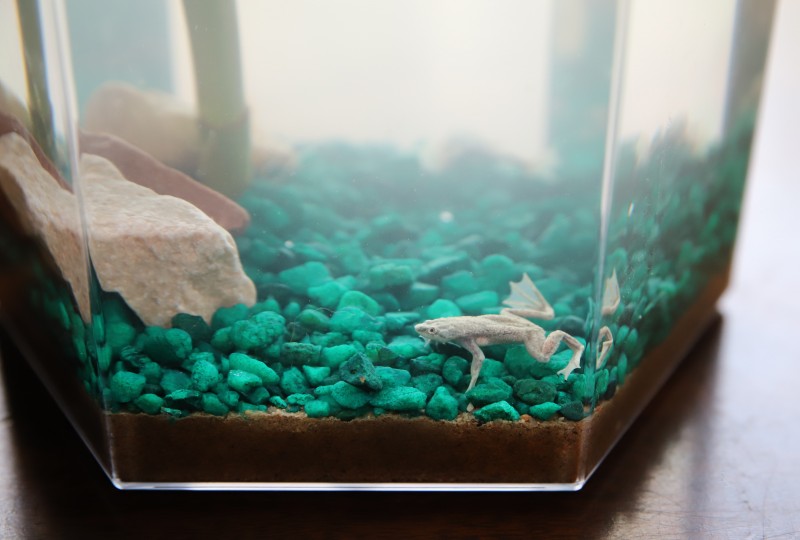 Thanks to Froggy's Lair for sending me our sweet new pets! As always, all opinions are my own.
I don't know if it's just my kids, but the past few months of quarantining and social distancing has them thinking about adding pets to our family, and I don't mean just a few! They want ALL the animals, from small to large! When we visit the pet store to buy food for our cats, they check out every creature on-site and ask repeatedly if we can bring anything home with us. Since we do already have cats, I thought it may be fun to add something even more low-maintenance to our household and that's when I heard about Froggy's Lair.
Froggy's Lair Octagon BioSpheres come with absolutely everything you'll need to get started on your journey with adorable African Dwarf Frogs! Each kit comes with a gallon-sized habitat that can house up to four frogs, though two come with your kit. You'll also receive a year's worth of food for two frogs, Bio-activated sand, colored gravel (available in twelve colors!), and a live bamboo stalk!
I thought frogs would be a great starting point for our kids when it comes to aquatic pets, especially because they're so low-maintenance. Once you set up their habitat, you only need to feed them a couple times a week and the BioSphere is self-cleaning. We'll change the water every few months (and I'm sure we'll have fun picking out some new decor for our frogs' tank!) but other than that, we just get to enjoy having them as pets without a lot of work.
We homeschool and I'm always looking for creative ways to teach our kids that doesn't feel like traditional schooling. With our new frogs (named Pearl and Hincoln by our kids!) I can supplement our curriculum in a few different ways.
Having two small frogs in the house are ideal for emerging readers who often feel more comfortable reading aloud to a pet. Our daughter Harper is in second grade now and is finally finding her footing with reading; however she still gets nervous reading aloud in front of people. Reading to the frogs is a great option because there's no pressure!
Nurturing a pet is an excellent way for kids to "parent play"—to practice being caregivers.
Feeding and caring for a pet encourages childhood responsibility. While these frogs are easier than other pets, it's great to get children in the mindset of being responsible for someone other than just themselves.
Children with pets display improved impulse control, social skills, and self-esteem.
And lastly, sharing the love and care of a family pet forges an additional common bond among siblings.
The BioSphere is a STEM learning experience all on its own. The bioactive sand (located under the colorful gravel) acts as a biological filter by converting waste and excess food to nutrients. The bamboo stalk consumes the nutrients (which discourages algae growth) in addition to acting as a natural aerator (which provides essential oxygen). Check out this video that explains the science behind how the BioSphere habitat works. I'm excited to share these concepts with our kids as part of our science lessons next week!
We really enjoy watching our frogs throughout the day, and they've made such fun and easy pets already. They'd make a great gift for a child who wants experience in taking care of a creature, or even for an adult who loves aquatic animals. Plus it's so convenient that the kit comes with everything you need to care for the frogs!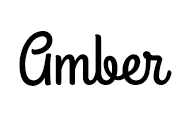 Hi there! I'm Amber, a 30 year old wife and mom of two from central Minnesota. I love to travel and to be outside with my kids anywhere the weather is warm! When I have a spare free moment, I love to read and scrapbook as well as binge-watch Netflix long after the kids are asleep. I drink too much Caribou Coffee and have a real sweet tooth but also try very hard to consume organic foods and use eco-friendly, fair trade products as much as possible. I also love socializing and sharing about my favorite products!
This post currently has 4 responses.