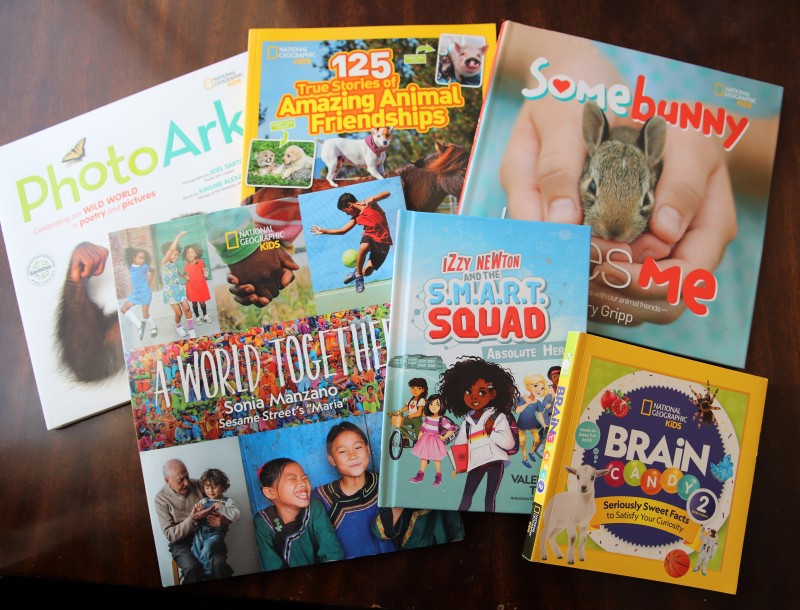 Thanks to National Geographic Kids Books for sending me copies of these great books! As always, all opinions are my own.
I love holidays! Valentine's Day is one of my favorites, and this year I put together fun little baskets of goodies for our kids, including some amazing books from National Geographic Kids Books. These books are both fun and educational, and great for a variety of ages. I'm excited to share them with you and one lucky reader will take home a prize pack with all of the titles!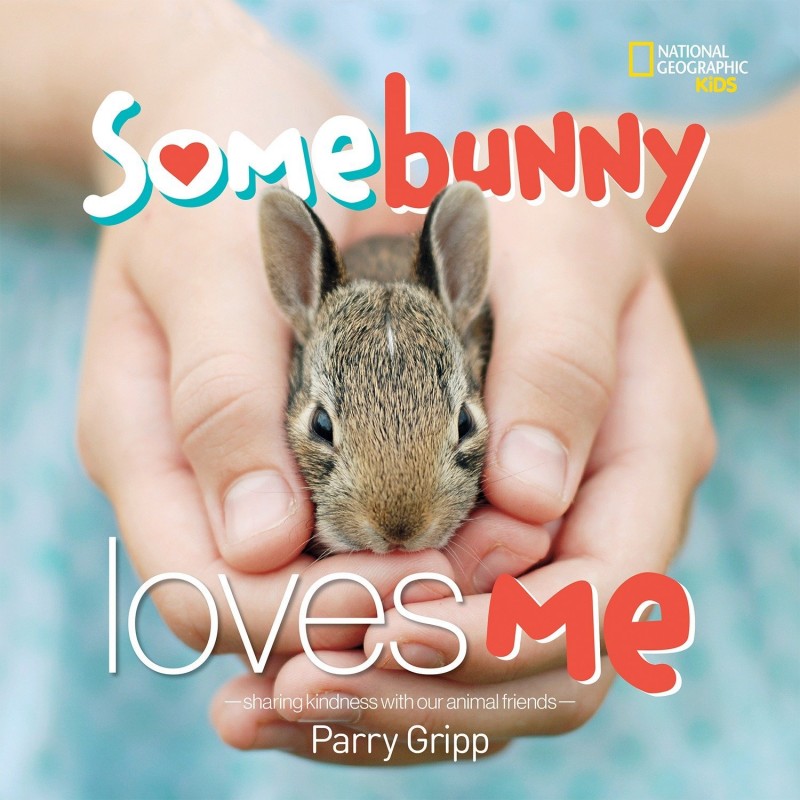 Through adorable, uplifting photographs, and sweet, silly text, kids will learn not only how to interact with animals, but also just what makes you a good friend for your fuzzy, feathered, or scaly new bud. This fun book will inspire young animal lovers to understand their perfect new pal, giving kids lessons on being gentle with pets, making sure to care and love them, how to be patient, and more. Lyrical text illustrates the fun and companionship that dogs, cats, lizards, fish, rabbits, and all sorts of animal friends can offer.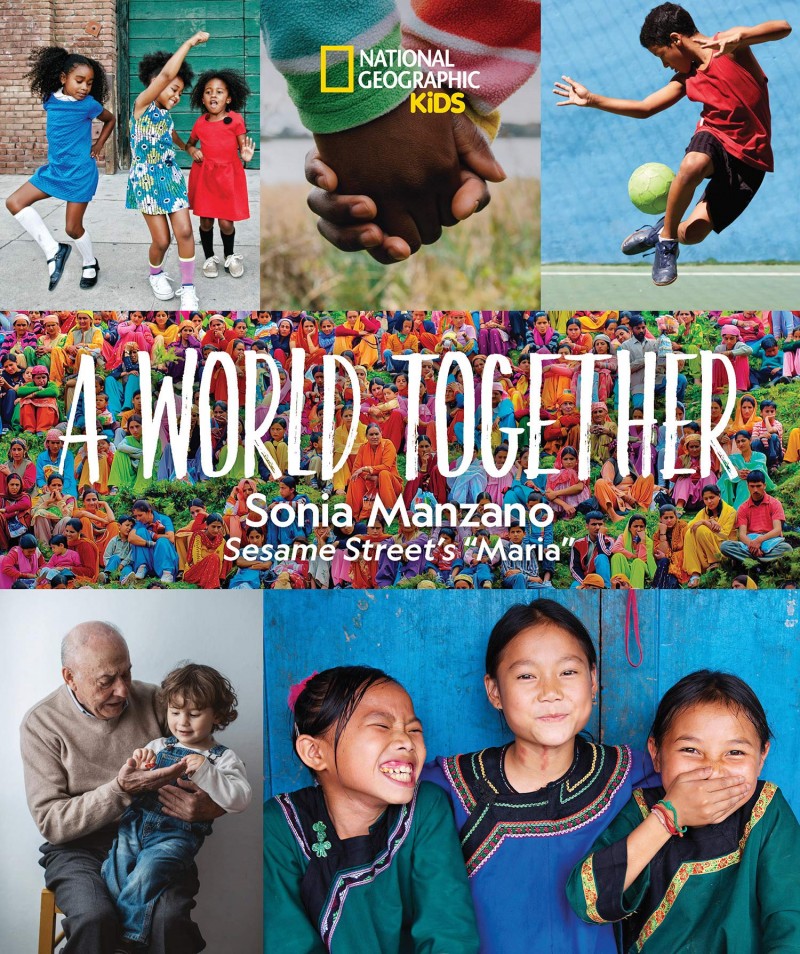 Sonia Manzano, Sesame Street's beloved character Maria, brings warmth and wit to this timely picture book that looks across cultures and generations to celebrate what unites us, wherever we come from. Manzano's lyrical prose combined with stunning photography of people from dozens of countries around the world explores how all of our lives are enriched by our geographic and cultural diversity. Kids see how people around the world look, dress, and spend their day, and learn that what we enjoy and value–friends, family, food, play–may sometimes look different, but deep down is the same wherever you go. It has an inspiring message: With laugher and love, we can help bring a world together.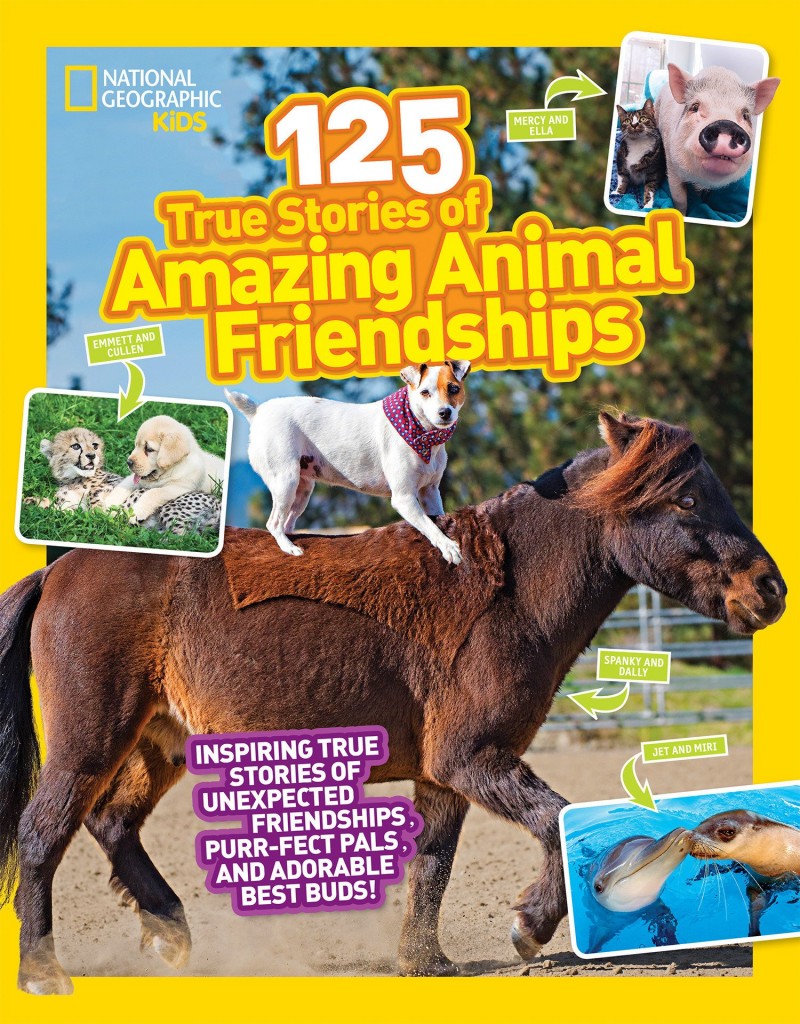 Meet awesome critters who became the best of pals, like the dog who rides a horse; the lizard-loving cat; the litters of puppies who befriend pigs; and that's only the beginning! These uplifting tales are paired with amazing National Geographic photos and loads of animal facts. There's tons of fuzzy, furry, feathery fun on every page, and throughout these tales, one message shines through: Best friends come in all different shapes and sizes.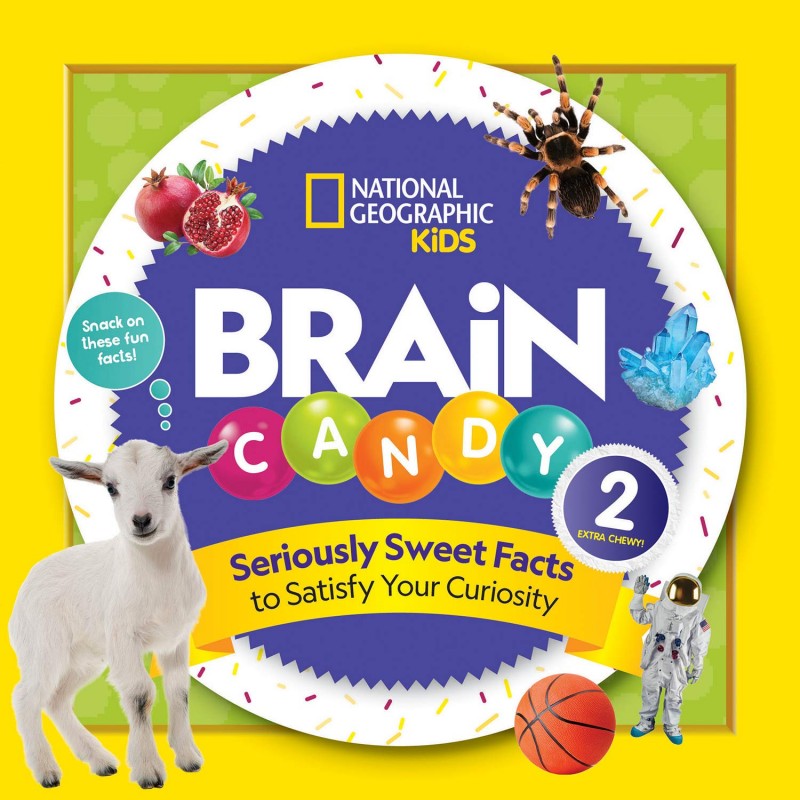 If you like seeing far-out facts in a new light, the second book in the colorful Brain Candy series takes a deep (and delicious) dive into numbers, fun facts, and cool trivia on all kinds of topics. It's a novel approach to feeding kids smart snackable bites about the world and is sure to be an addictive addition to the bookshelves of Weird But True! and Just Joking fans.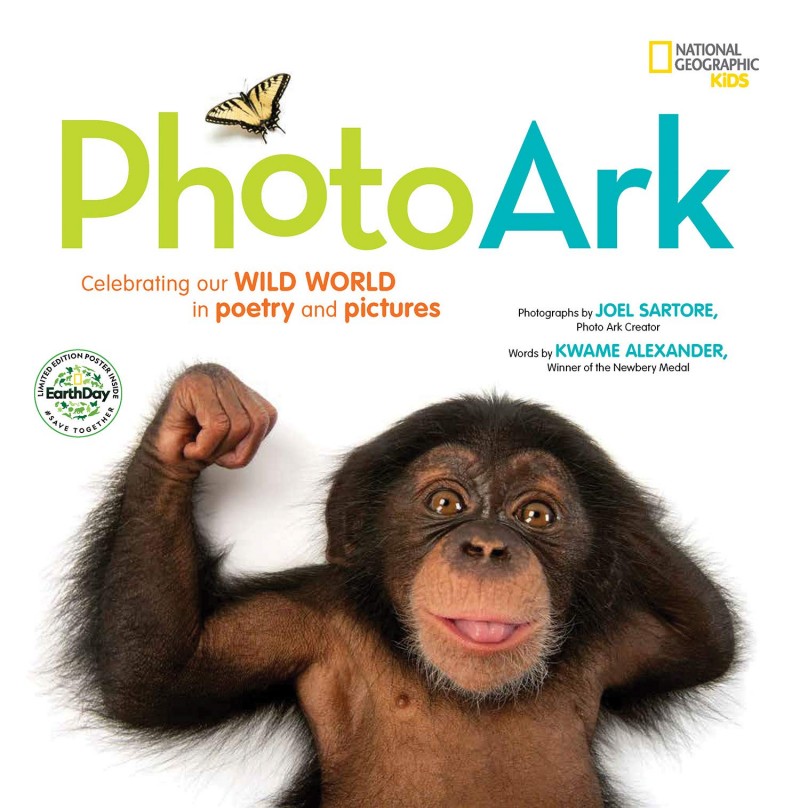 Our planet's most beautiful and endangered animals come to life in this visually stunning picture book. The photos, by award-winning National Geographic photographer Joel Sartore, represent a lifelong project to make portraits of the world's endangered animals. They are paired with uplifting poetry and prose from Newbery award-winning author Kwame Alexander — a talented dream team duo to craft a uniquely wonderful book. This special edition includes a free poster highlighting 50 endangered species to commemorate the 50th anniversary of Earth Day.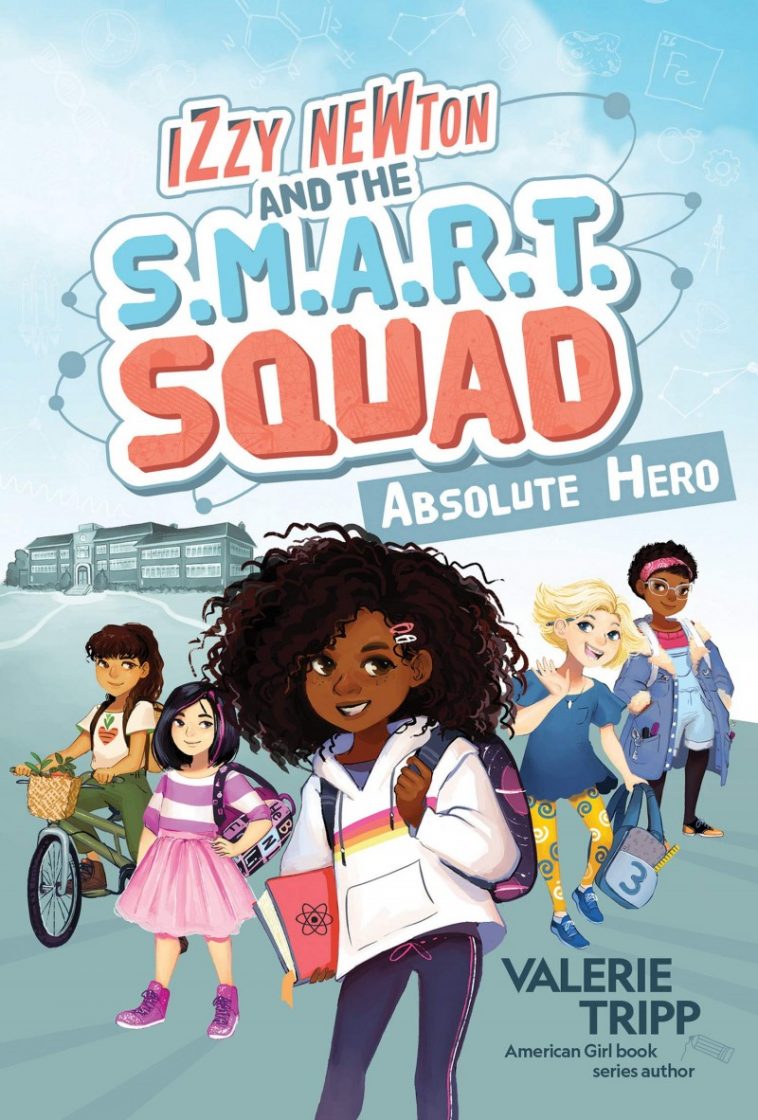 A brand new series from the author of many beloved American Girl books, Valerie Tripp! Join Izzy Newton and her friends at Atom Middle School in the first adventure of this new middle-grade fiction series. A crowded new school and a crazy class schedule is enough to make Izzy feel dizzy. But for the S.M.A.R.T. Squad, it's all about relying on the value of friendship and the power of science to help them think their way through all kinds of sticky situation. Science and tech reign supreme when these five brainy buddies put their heads together!
Our kids are going to be SO excited to get these on Valentine's Day and I'll admit, I'm looking forward to reading them too! National Geographic Kids Books offer so many fun titles and they're great for education also. Be sure to visit their website and check out all the resources they offer for families!
Win: One lucky reader will take home a prize pack that includes all six of the titles in this post! This is a US giveaway ending 2/12. Enter using the form below and good luck!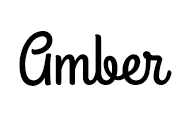 This post currently has 7 responses.