Thanks to National Geographic for sending me these great books! As always, all opinions are my own.
Books are one of my favorite gift ideas for kids, and if they're educational books that's a bonus! This holiday season I've partnered with National Geographic to share some amazing books that my kids will be getting for Christmas, and I've got a grand prize pack for one lucky reader, too!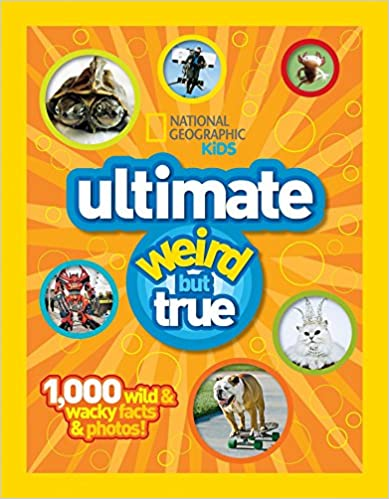 Did you know that a great white shark can weigh as much as 15 gorillas, that you drink the same water as the dinosaurs did, or that there's a car that drives underwater? A supersized, hardcover addition to the blockbuster Weird But True series, Ultimate Weird But True is packed with 1,000 amazing facts and eye-popping photos that prove truth really is stranger than fiction. With a colorful, metallic cover, a kid-friendly design, and a wacky sense of humor, this stunning book delivers a winning combination of smarts and fun. Plus, there are cool illustrations, and "Ultimate Secret Revealed" features that explain the strange truth behind the most mind-bending facts, such as how it's possible to convert peanut butter into a diamond and how frogs can fall from the sky.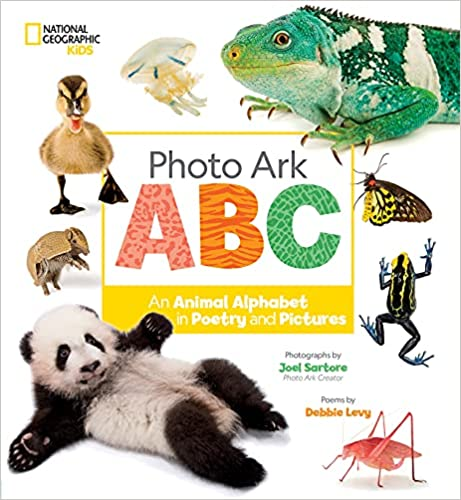 This unique alphabet book is a dazzling journey through the animal kingdom. It invites children and their families to linger over Sartore's spectacular portraits of animals both familiar and little known, to look these incredible creatures in the eye and marvel at their shape, form, and expression. Each animal is showcased in an original poem by Levy, whose clever, quirky verse and exuberant wordplay will delight readers young and old. The photos are part of Sartore's mission to photograph all the animal species in human care, with special attention given to rare and endangered species.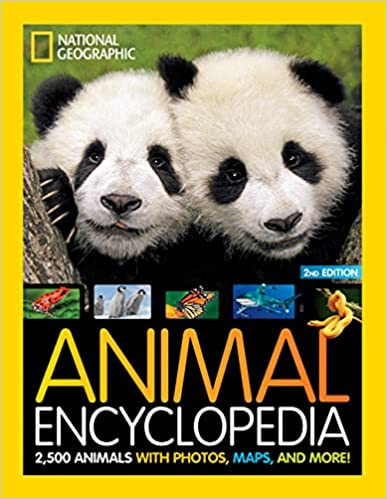 Discover the thousands of animals that call Earth home in this new edition of National Geographic's best-selling Animal Encyclopedia. Updated and reviewed by experts in the field for the most accurate, up-to-date information, this comprehensive reference book features 2,500 species, 1,000 stunning photos, and more than a dozen engaging maps. Jam-packed with fun facts — such as the world's tallest animal, the longest living animal on Earth, and even the smelliest — it also contains new, exclusive "From the Field" reports highlighting National Geographic explorers working around the world to study and protect every kind of animal, from giraffes to penguins and sharks to snails.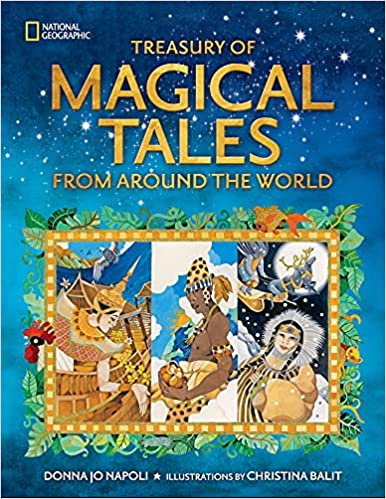 A flower-spouting princess, gobbling prince, emerald-winged fairy, foolish giants, fearsome ogres, and talking frog and fish are just a few of the captivating characters found in this anthology of beloved stories from 29 places around the world, from the Arctic to Africa to Asia to Australia to Europe to the Americas. Donna Jo Napoli's powerful storytelling makes these stories fresh and fun, and Christina Balit's dazzling illustrations make this book a true treasure―a very special gift and a must-have for family bookshelves.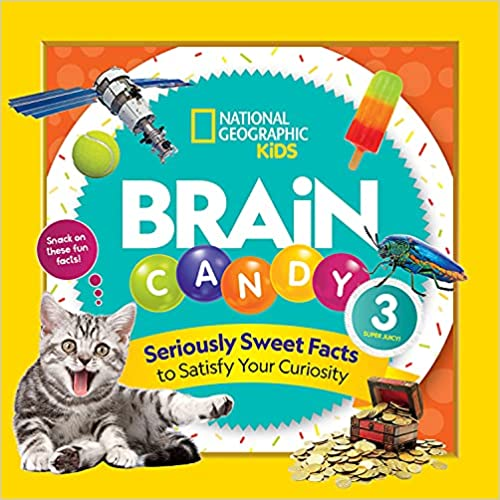 Stocking stuffer alert! Elephants have thick skin, but just how thick? Turns out it's 50 times thicker than human skin and can add as much as 2,000 pounds to the weight of this massive animal! Earth's smaller animals offer some sweet surprises, too. Hop on a honeybee to discover just how hardworking these fast-flying insects are. They beat their wings 200 times a second as they fly about. And no wonder they're so busy — they need to pollinate two million flowers to make just one pound of honey. If you like seeing far-out facts in a new light, the third book in the series takes a deep (and delicious) dive into numbers, fun facts, and cool trivia on all kinds of topics. It's a novel approach to feeding kids smart snackable bites about the world and is sure to be an addictive addition to bookshelves and backpacks.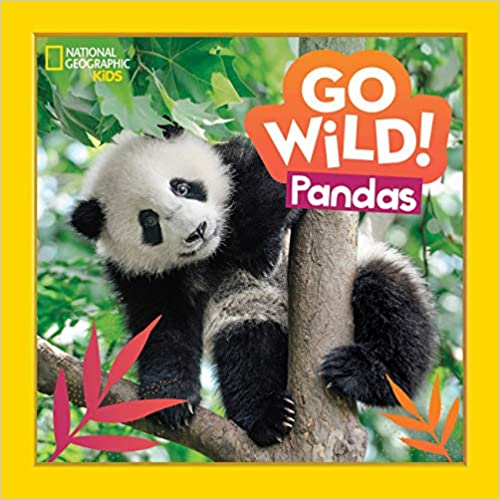 Welcome to the wild world of pandas! In this intro to the species, youngsters discover where on Earth these animals live, what they eat, how big they grow, and how they communicate. Cool photos of all the different kinds of panda relatives and just-born panda babies bring the creatures into full focus. After learning the basics, young readers will discover why pandas need our help and what people around the world are doing to help save them. Filled with fun facts, games, and an activity focused on making a difference in the panda world, this book will inspire kids to care about these amazing animals.
How would you like to win a grand prize pack from National Geographic including all of these titles? One lucky reader will take home all six featured books! This is a US giveaway ending 12/6/21. Enter using the Giveaway Tools form below, and good luck!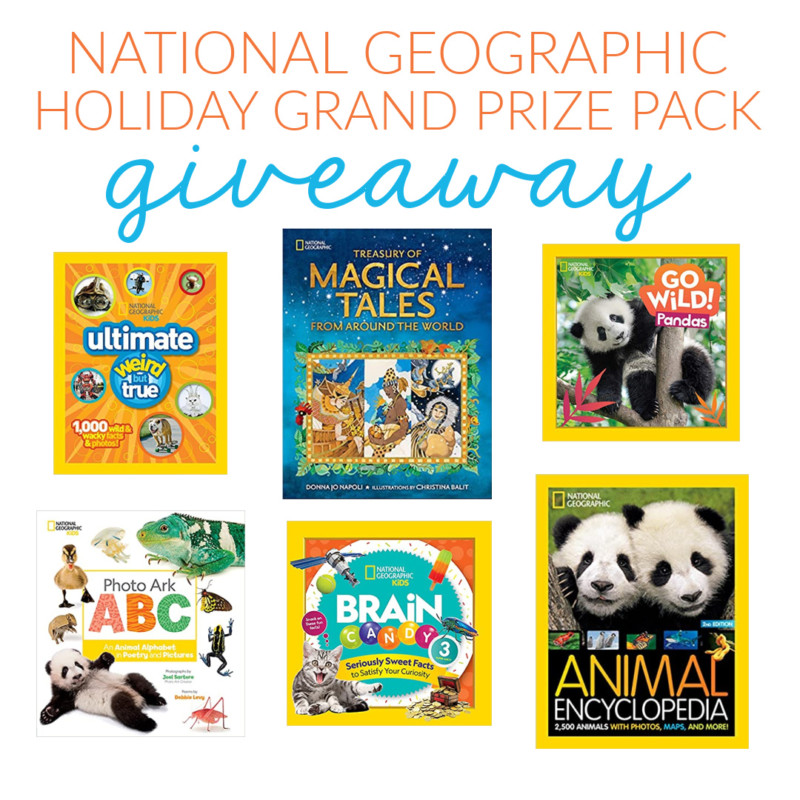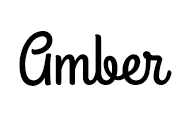 This post currently has 3 responses.