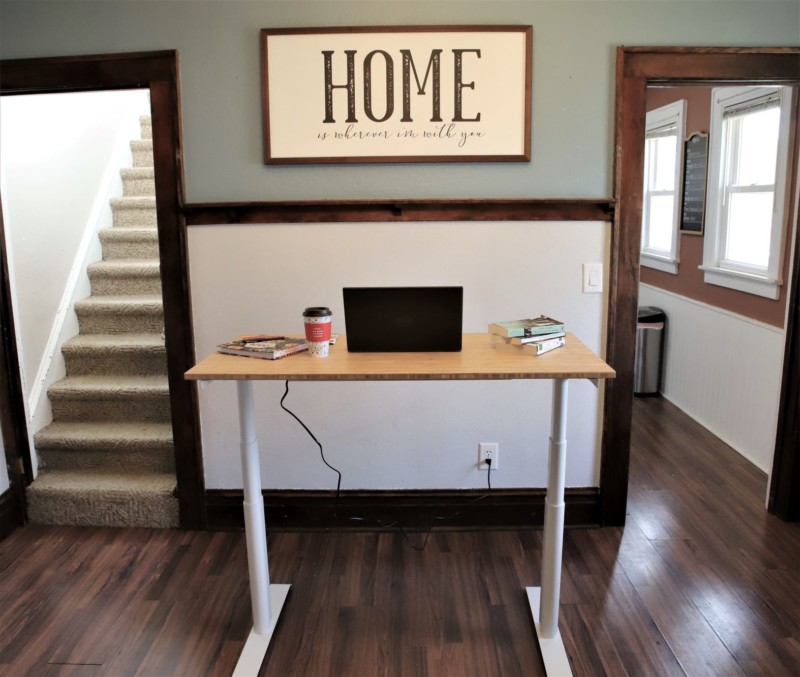 Thanks to FlexiSpot for sending me this standing desk. As always, all opinions are my own!
How has work changed for you over the past year? My work is primarily on a laptop from home so for me it hasn't changed much, but I know many people transitioned from working in an office to working from home. One of the main issues I personally have with working at home is that I'm inclined to just sit at my desk all day and not move around much. When I heard that FlexiSpot offers standing desks, I knew I had to check them out!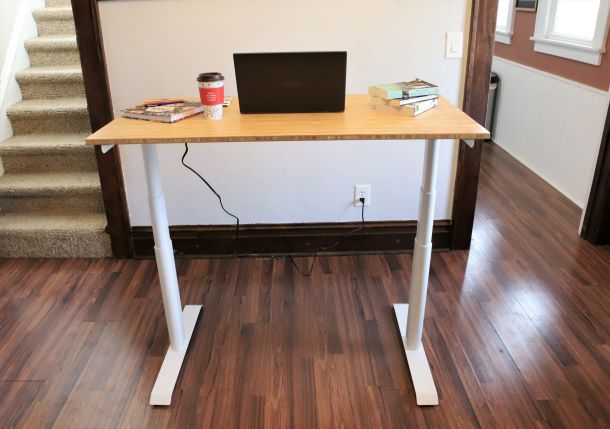 FlexiSpot Kana Pro Bamboo Standing Desk
The FlexiSpot Kana Pro Bamboo Standing Desk came quickly after the order was placed and took me about a half an hour to put together. If you have two people it would likely go even quicker, but it was doable by myself. It's worth mentioning that you will need a drill (not included) for part of the assembly. Because of the mechanics and hardware of the desk, it is quite heavy and feels very sturdy once assembled. The desk itself is made of a natural bamboo strip that has twice the durability of ordinary wood. It's also got a lacquer coating to help resist scratches and water.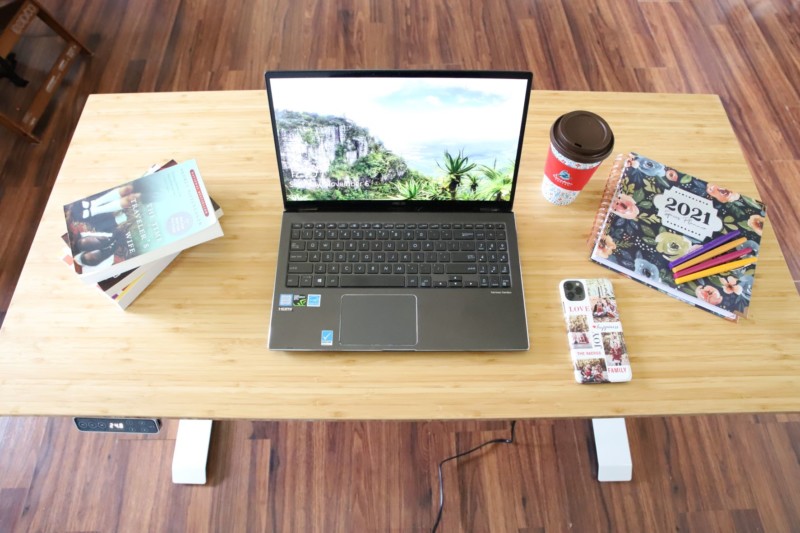 My favorite feature of this standing desk is the dual-motor lifting system. I didn't want a desk where I had to manually adjust the height because our daughter also uses it as a keyboard stand. Luckily, the FlexiSpot Standing Desk has a lifting system and all I have to do is lightly touch a button to move it up or down! It goes as low as 23.6″ and as high as 49.2″. I usually have it around 41 inches to comfortably type on my laptop and I have that height saved in the memory presets as well.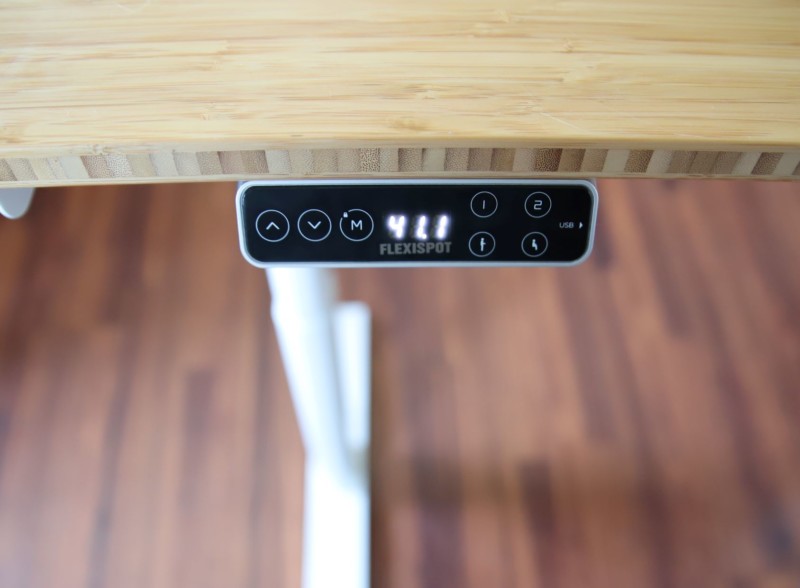 The LED touchscreen has a premium keypad for simple operation. It also has a child lock which is great for me because my kids LOVE to send my desk up and down if they have the chance. And I hope the kids never figure this out (because they already want to use it as an elevator), but the desk can hold up to 275 pounds! It's also got a USB port so you can charge something while you work and a cable management tray to prevent cords hanging all over.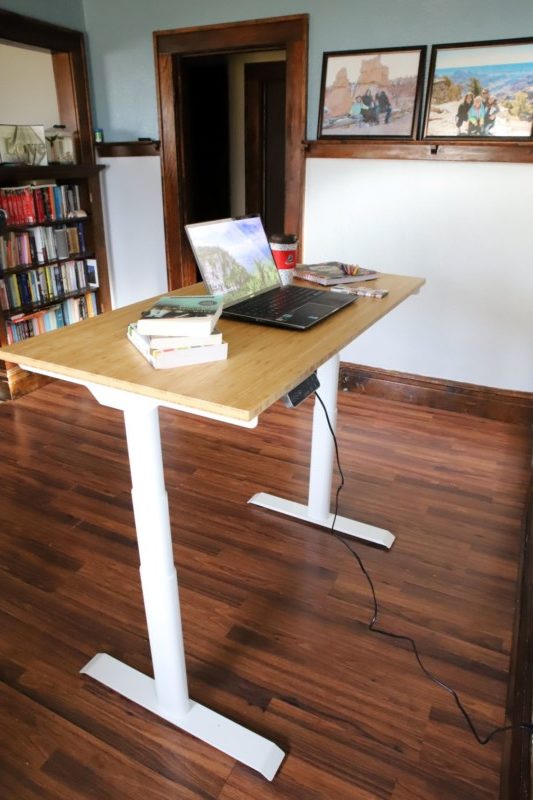 This FlexiSpot Standing Desk comes in a variety of sizes depending on your needs. I went with the smallest option which is 48″x24″ but you can select all the way up to 78"x30"! You can also choose from either a rectangular or a curved desk, and a white, black, or grey frame. As you can see, lots of customization options!
Our daughter has also been using my desk to play her keyboard because we don't have a dedicated keyboard stand. It's so easy to adjust the desk to a height that's comfortable for her and when she's got too much energy during school time (we homeschool), she can use this desk and stand to do her work also. All around it's been a great addition to our lives!
Buy it: FlexiSpot
Discount: FlexiSpot has some incredible Black Friday Deals that are good from November 26-29 so make sure you check those out!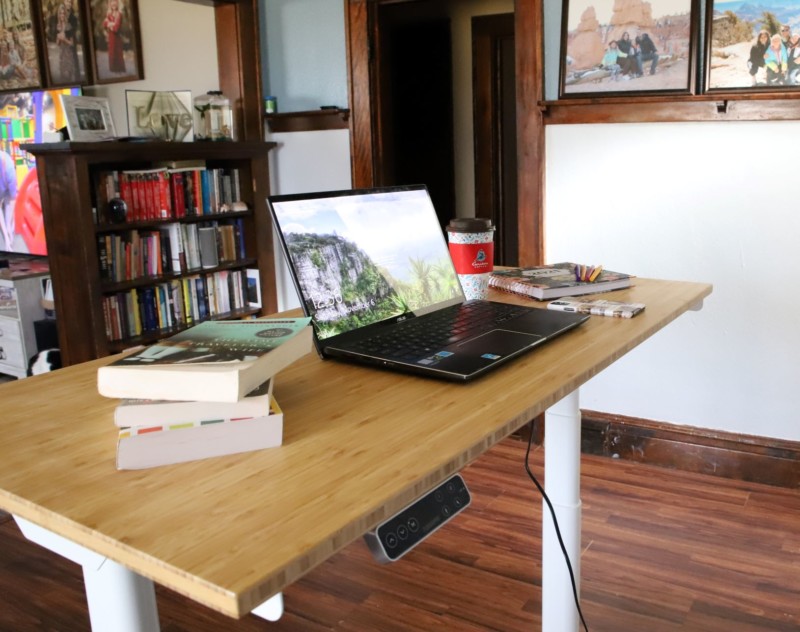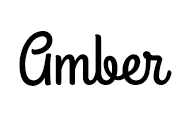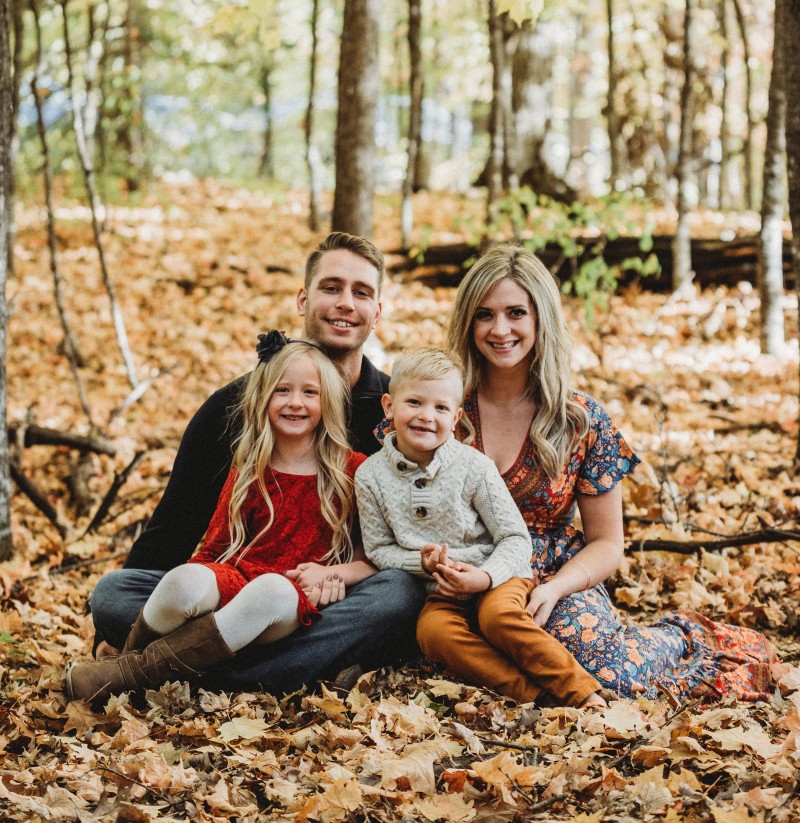 Hi there! I'm Amber, a 34 year old wife and mom of two from central Minnesota. I love to be outside with my family anywhere the weather is warm (which means I spend half the year freezing). We're a homeschooling family that loves to travel as often as possible! When I have a spare free moment, I love to read, take photos, and scrapbook. I'm interested in anything that makes life more fun; I also love socializing and sharing about my favorite products!
This post currently has 7 responses.