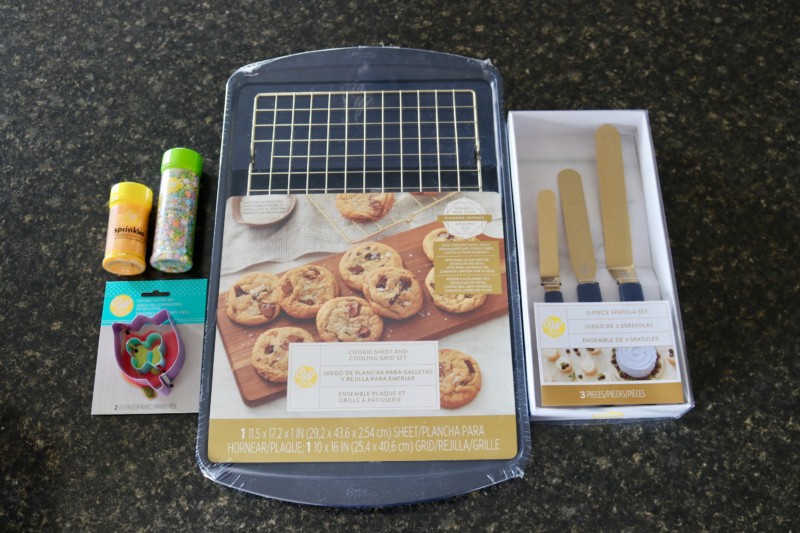 Thank you to Wilton for sending baking items in exchange for this feature post.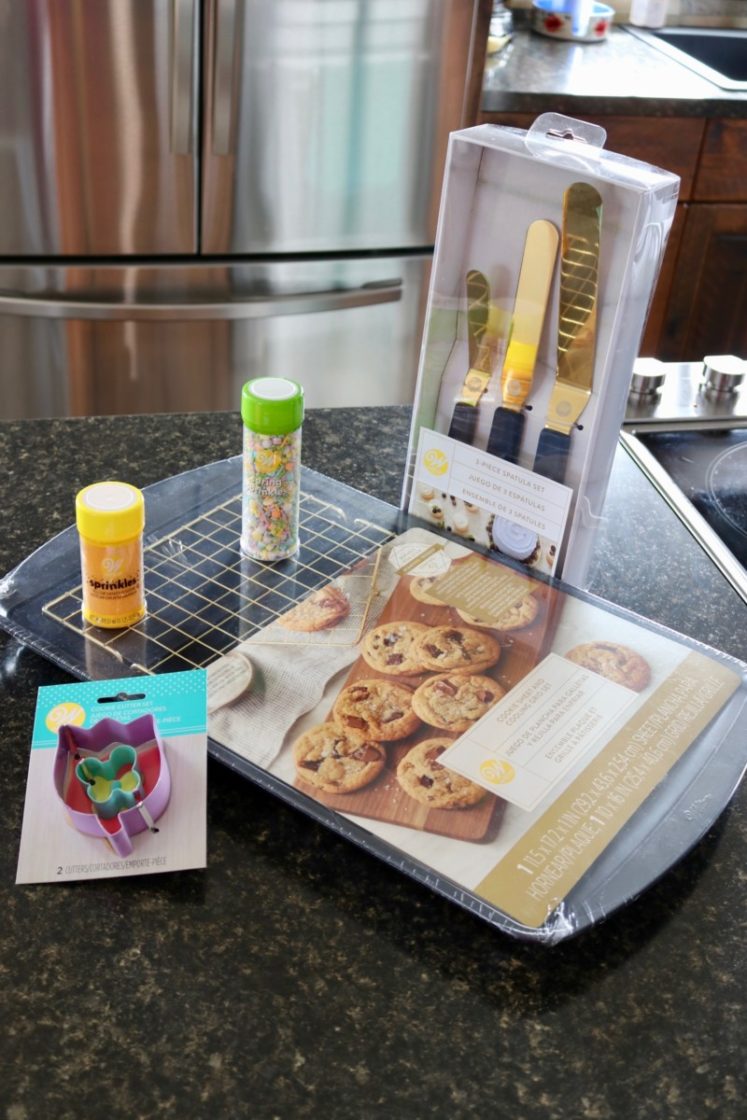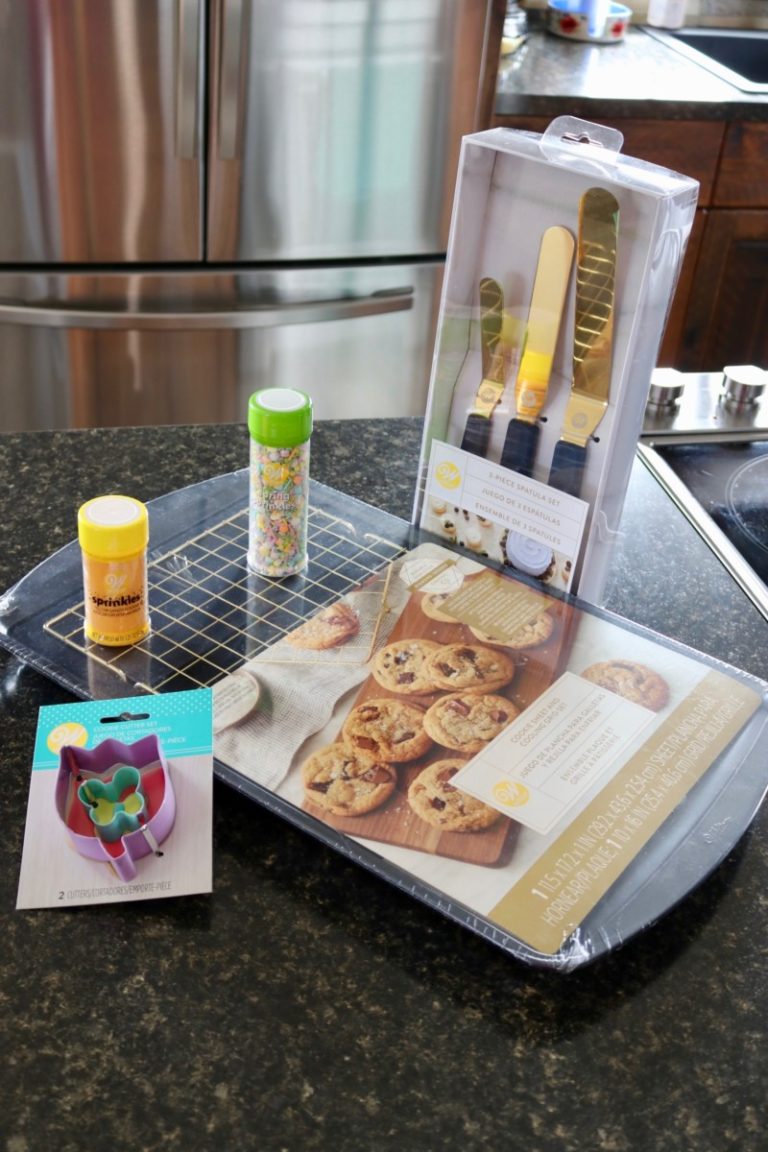 March is going out like a lion here in the midwest. The days are still not warming up much, there are still snow piles on the ground and we just had another snow/slush/freezing rain storm. But, tomorrow is April 1st, so even though the weather isn't cooperating, we are thinking spring around here!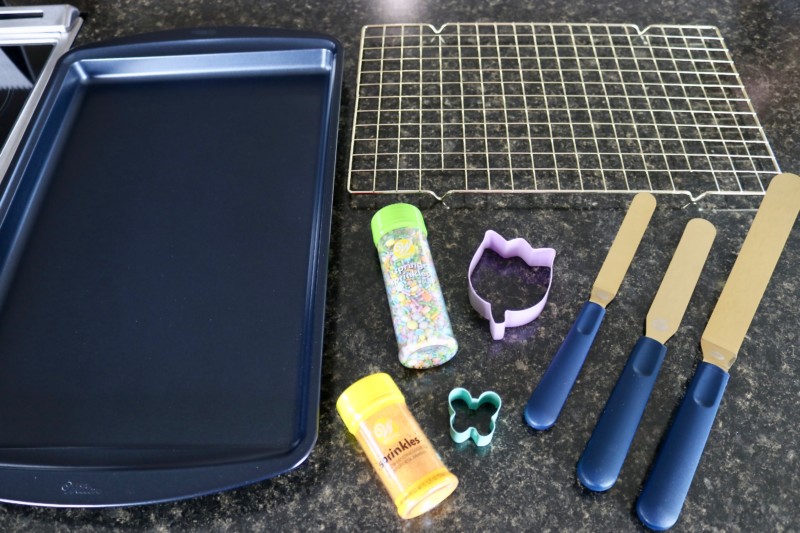 This year we enjoyed using Wilton baking items to Celebrate Valentine's Day by making heart shaped cookies, heart shaped ice cubes, and chocolate fondue.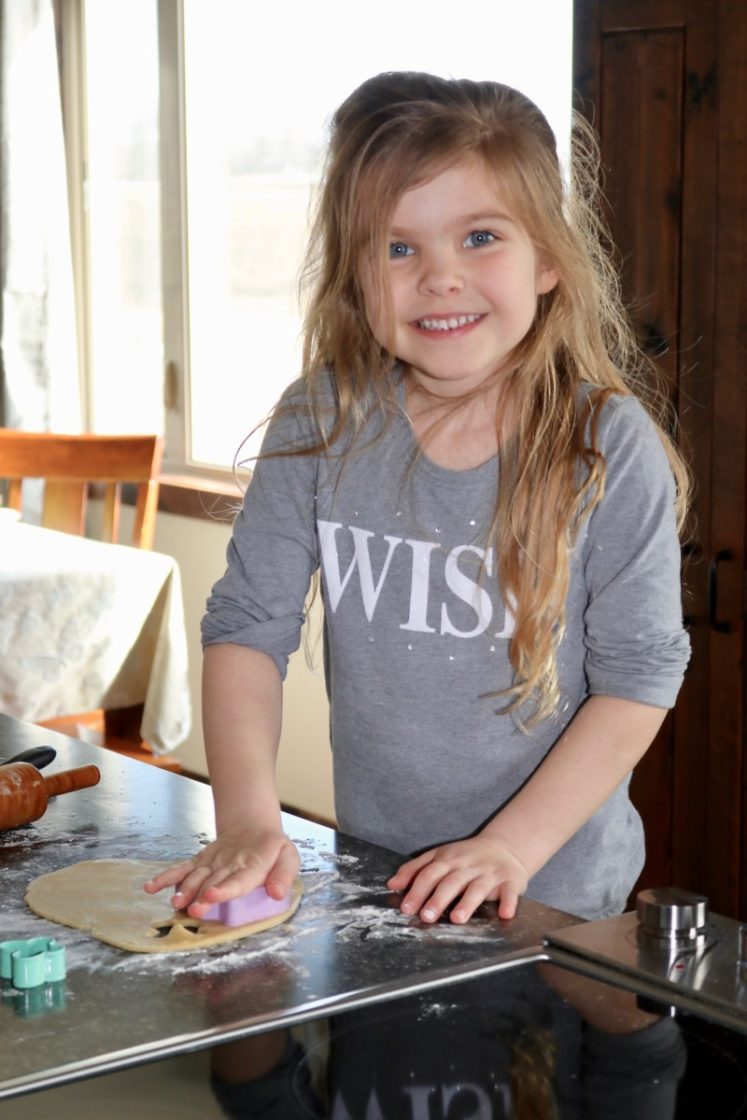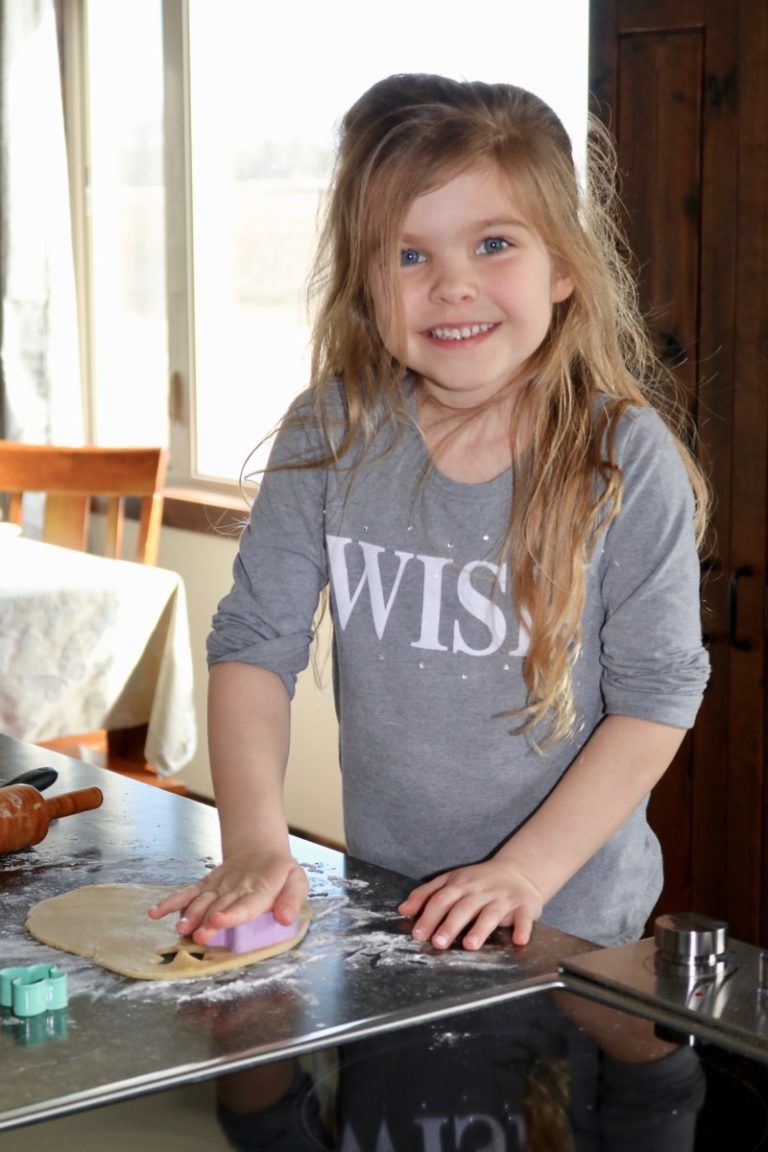 Last weekend we decided we wanted to make some spring cut out cookies using our newest Wilton baking items.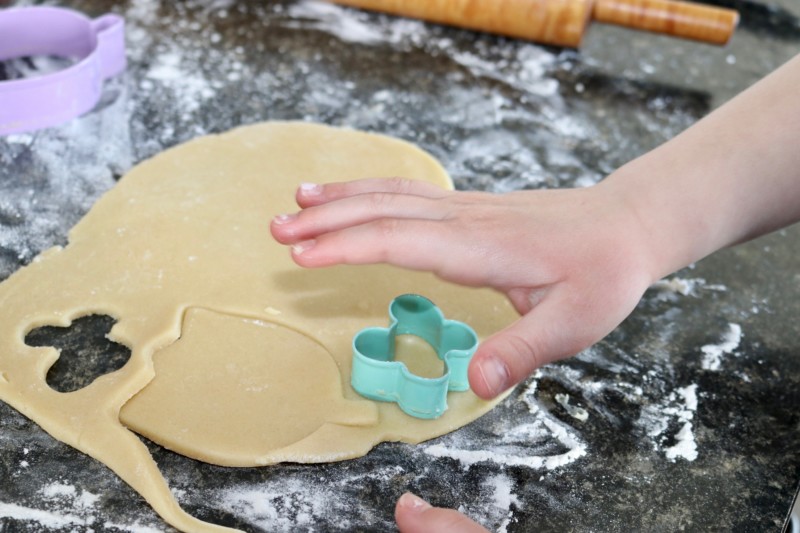 If you're looking for a really yummy and easy cut out sugar cookie recipe, this is the one we use:
Spring Baking Essentials From Wilton + Cut Out Sugar Cookie Recipe
Recipe type:
Cut Out Sugar Cookies
Prep time:
Cook time:
Total time:
A super easy and yummy cut out sugar cookie recipe
Ingredients
1 stick (1/2 cup) salted butter (softened)
½ cup sugar
1 large egg
1 teaspoon vanilla
1½ cups flour
½ teaspoon baking powder
Instructions
Preheat oven to 350 degrees.
Cream butter and sugar with mixer.
Add egg and vanilla and mix.
Add flour and baking soda and mix.
Once the dough comes together, make it into a disk and turn it out onto a sheet of plastic wrap.
Put the dough in the refrigerator for an hour.
Take the dough out of the fridge, take the plastic wrap off and turn it out onto a floured surface.
Use a rolling pin to roll the dough out to approximately ⅛ inch thick.
Use cooking cutters to cut desired shapes.
Place cut out cookie shapes onto a non-stick cookie sheet and bake for 10 minutes.
Once the cookies are done baking, let them cool on the pan for 2 minutes then place them on cooling rack to finish cooling.
Once fully cool, use Wilton Icing & sprinkles to decorate.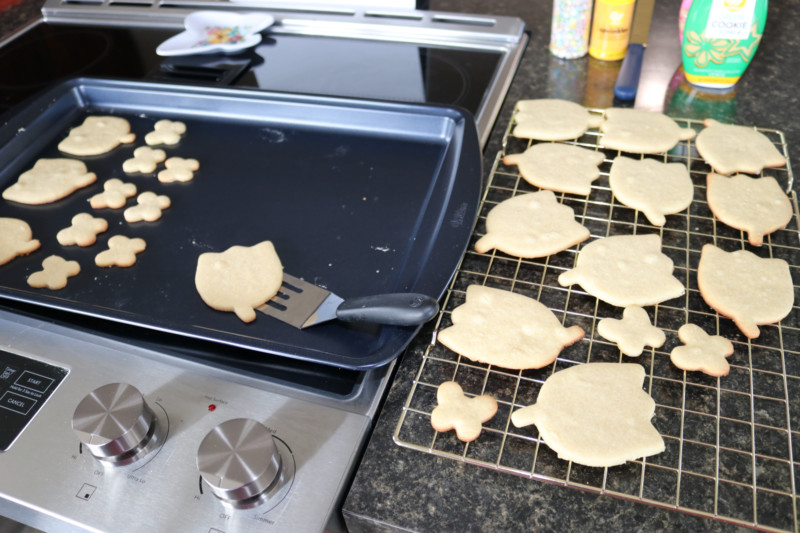 We used the Wilton Non-Stick Diamond-Infused Navy Blue Mega Cookie Sheet with Gold Cooling Grid Set, Navy Blue and Gold Icing Spatula Set, Spring Cookie Cutter Set, Spring Sprinkles Mix and Yellow Sanding Sugar Sprinkles.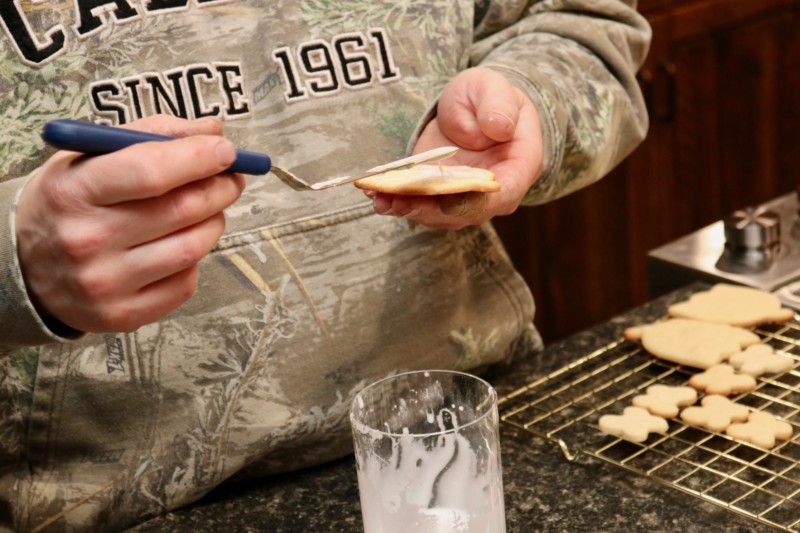 My husband spreads the icing on the cookies and my kids and I enjoy decorating them.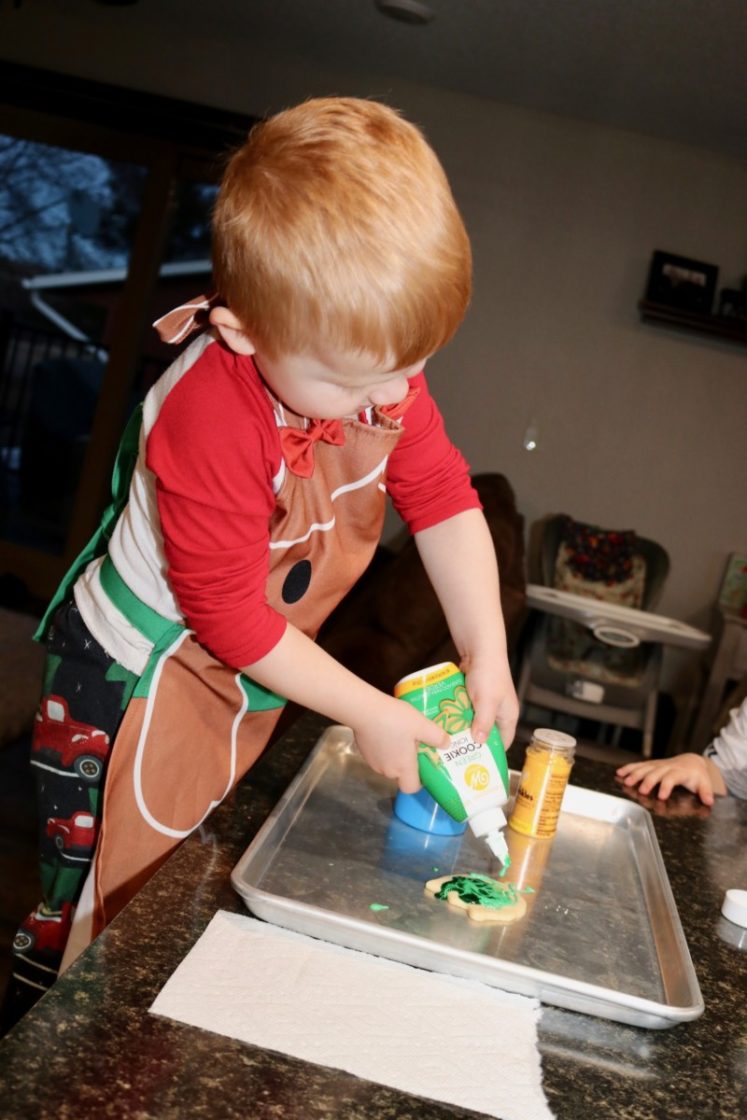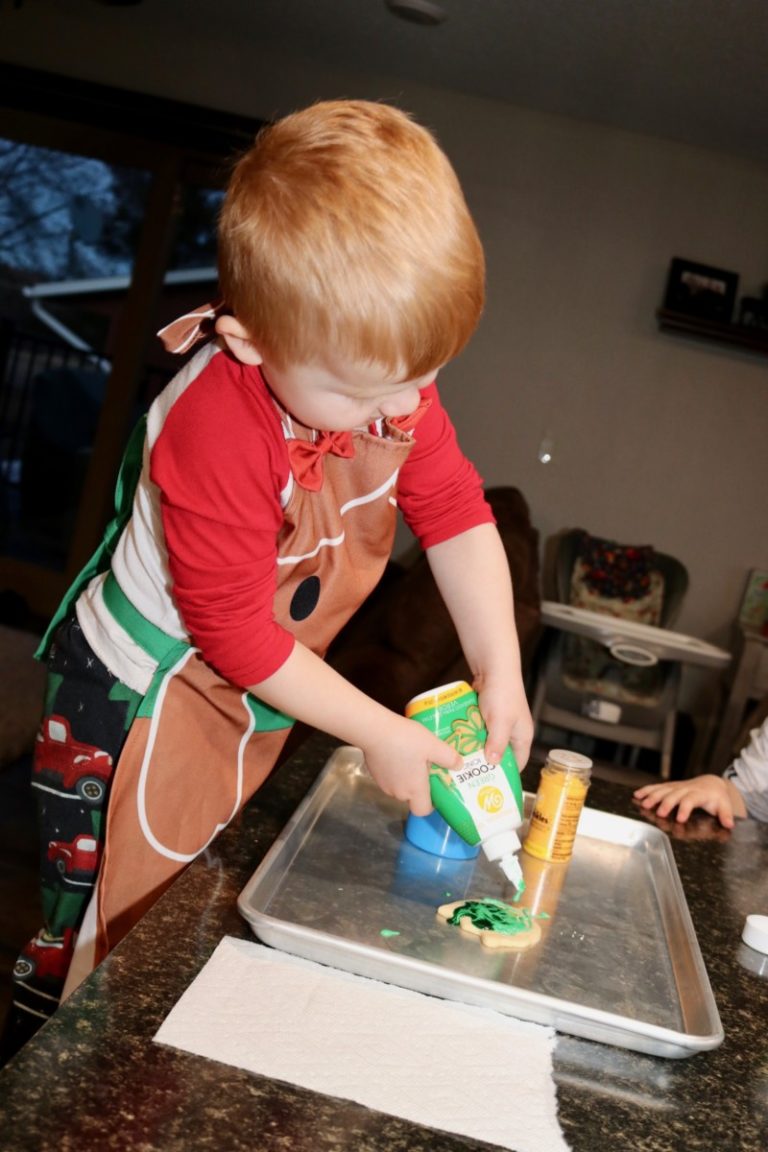 It's easy for the kids to use Wilton's Cookie Icing to add designs onto the cookies.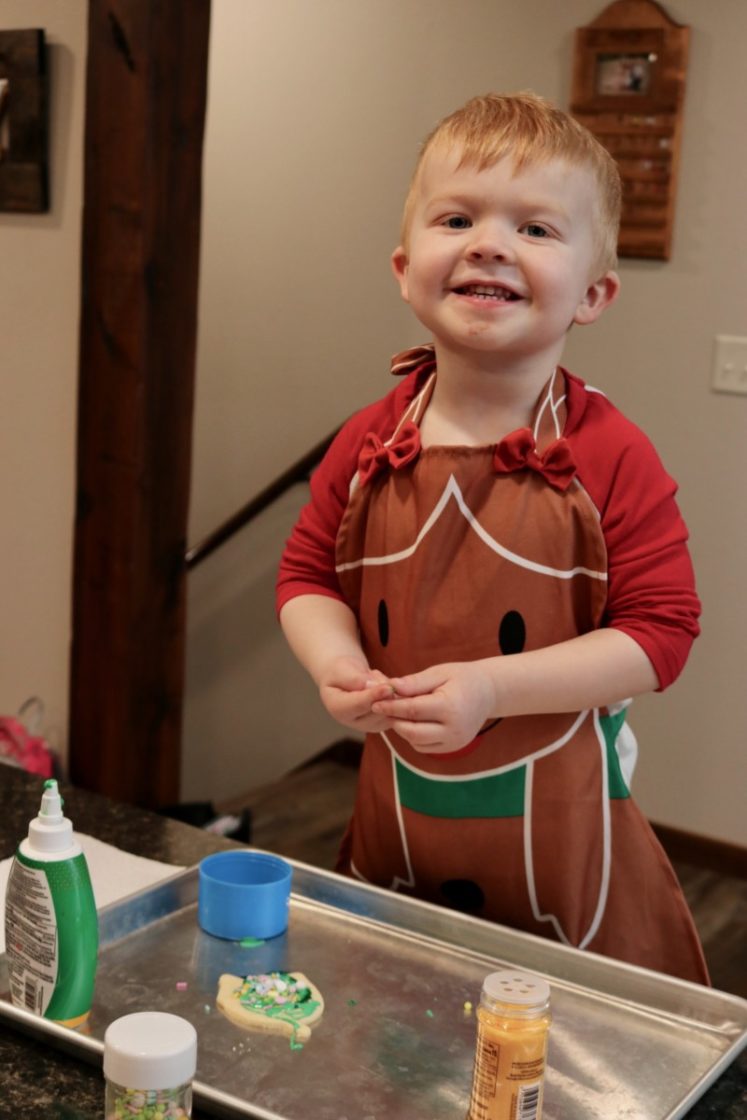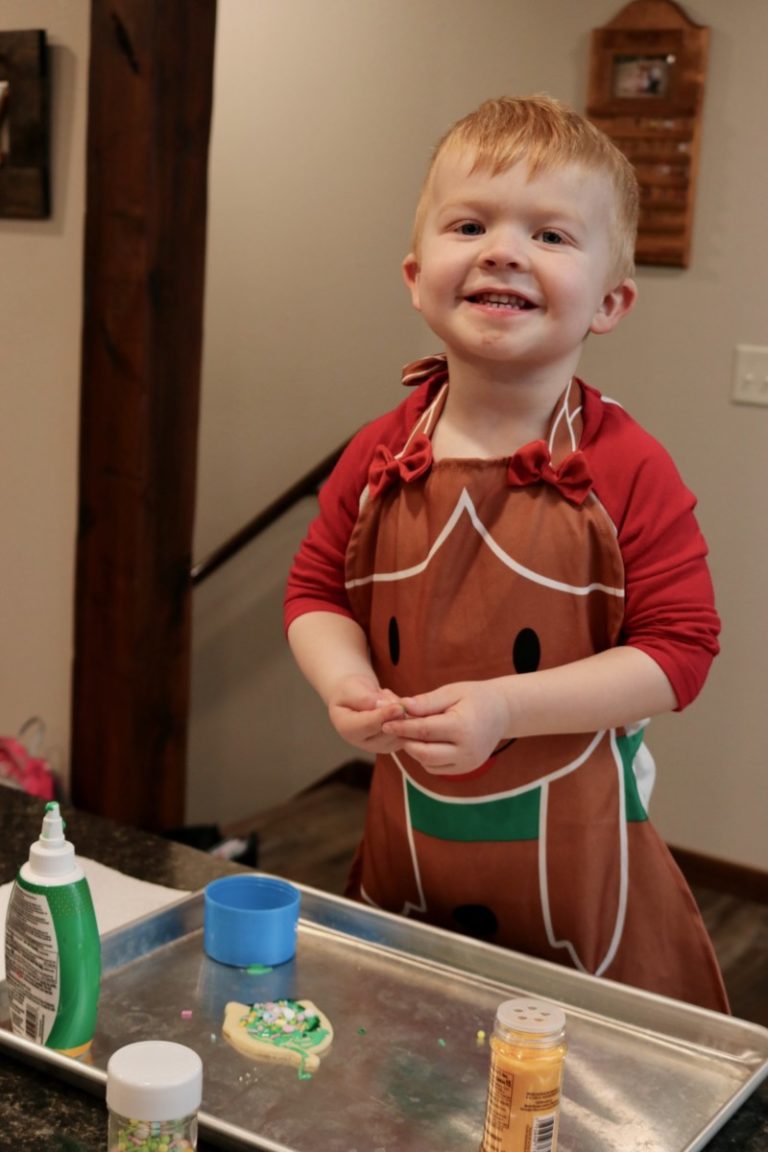 Pro parenting tip: use sheet pans to coral the sprinkles when decorating cookies. It helps contain the mess!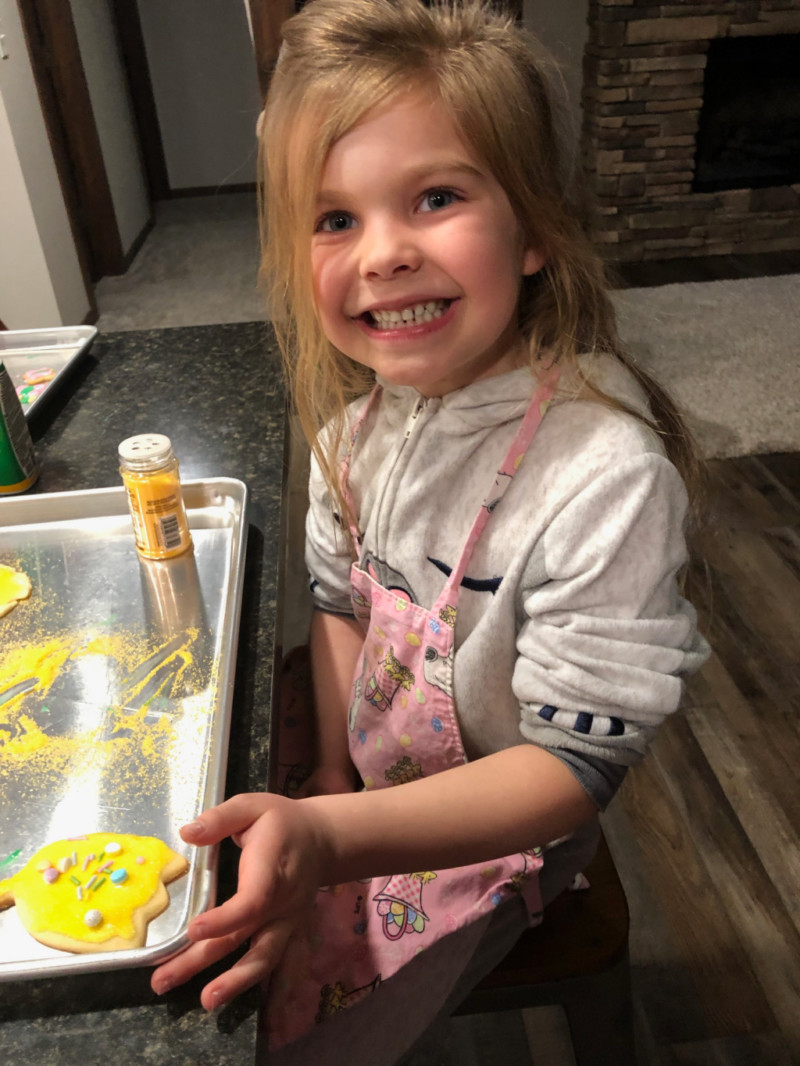 Our finished spring themed cut out sugar cookie creations! They tasted even better than they look!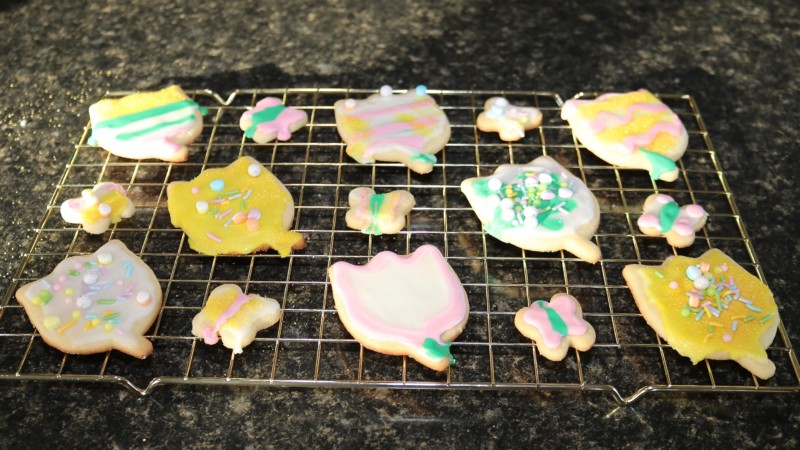 Tell me in the comments: Does your family make cut out cookies? 
Buy It: Head over to Wilton to see for yourself the huge selection of products they offer.
Connect: Don't forget to like them on Facebook, follow them on Twitter, Instagram and Pinterest, and subscribe to their YouTube channel for all the latest news and promotions.


Hi, my name is Asha. I am 34-years-old and am a nurse by profession. Right now I am battling Breast Cancer. My husband and I have been married for 8 years and together we have a sweet six-year-old daughter, a fun three-year-old son, and a lovable bunny named Caramel. I enjoy spending time with family, taking photographs, scrapbooking, hunting, fishing, cooking and gardening.
This post currently has 7 responses.